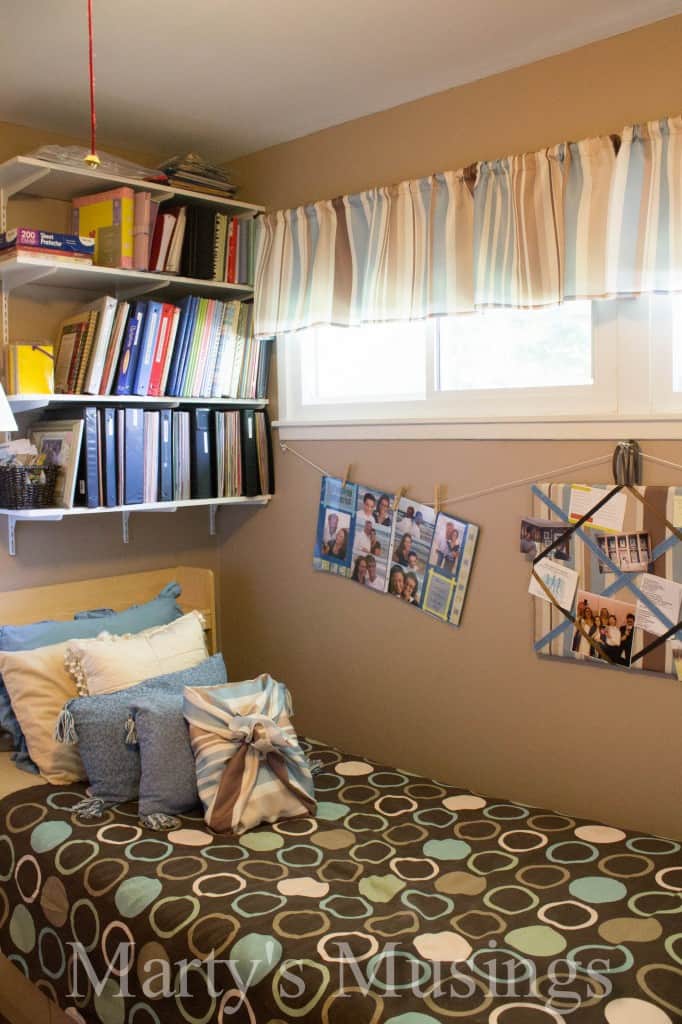 When I first transformed my scrapbook room I used these linens for the twin bed in the room. Nothing fancy, nothing new.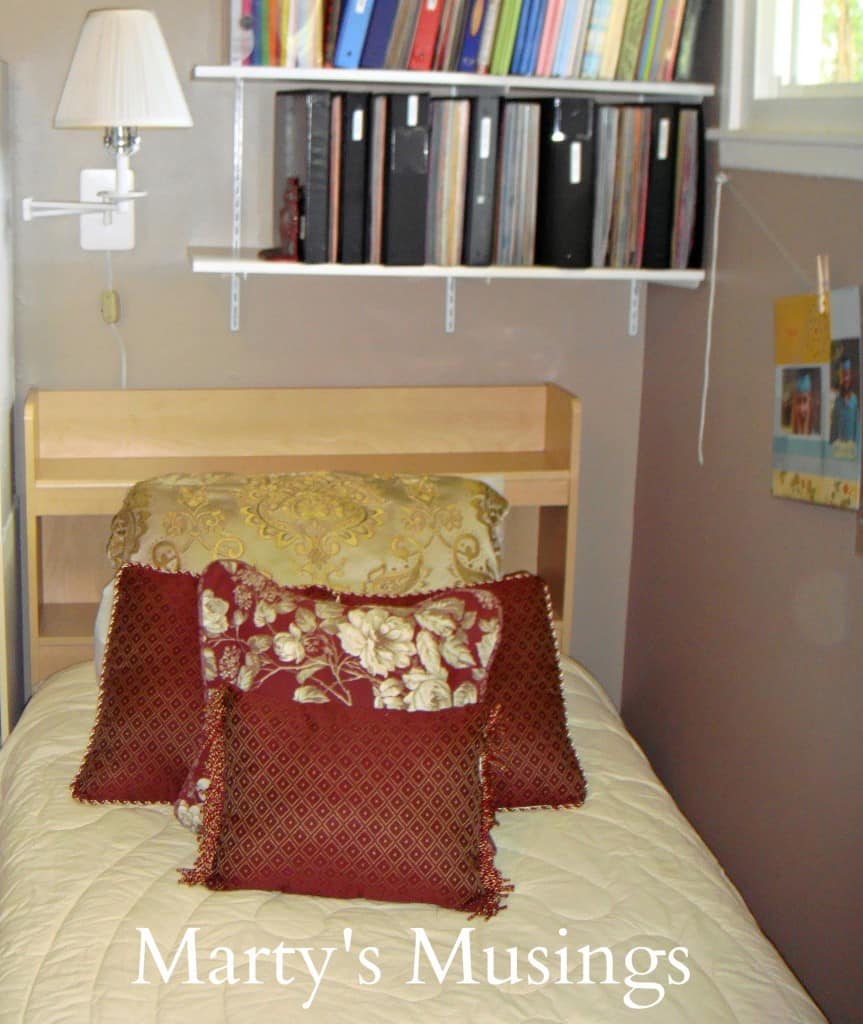 I found these window treatments at a yard sale for $2 (brand new).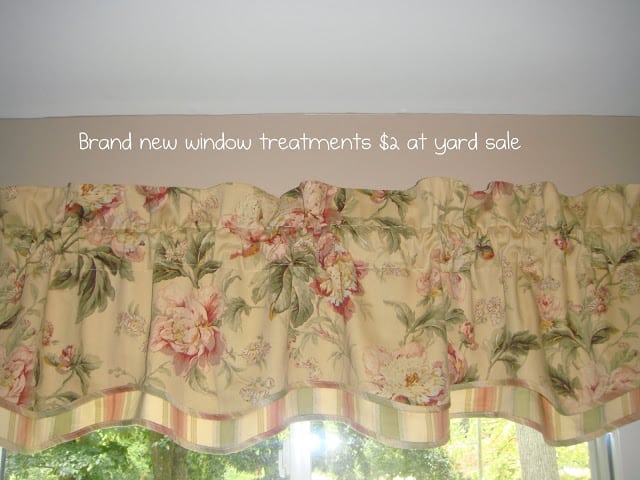 It was so pretty and boring neutral.  But I love the bed because of all the storage room I have for my ribbon obsession collection.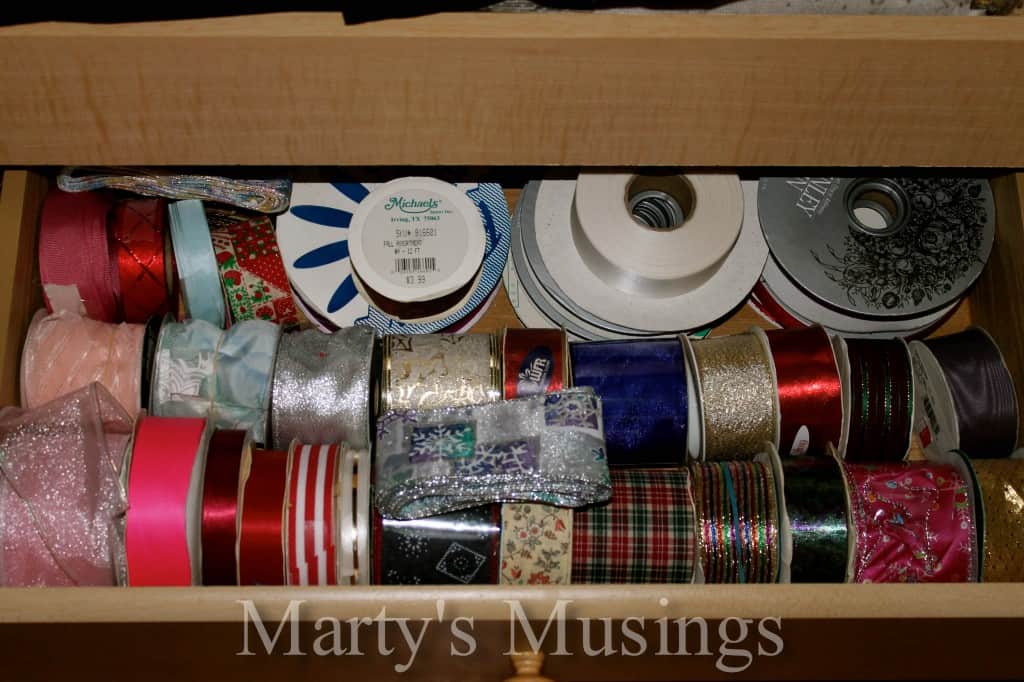 I had been looking for a twin comforter set (cheap) to change the room up a bit. I have a dog that sleeps on the bed at times so it was preferable that it be dark. Here's what I found for $1 at a yard sale.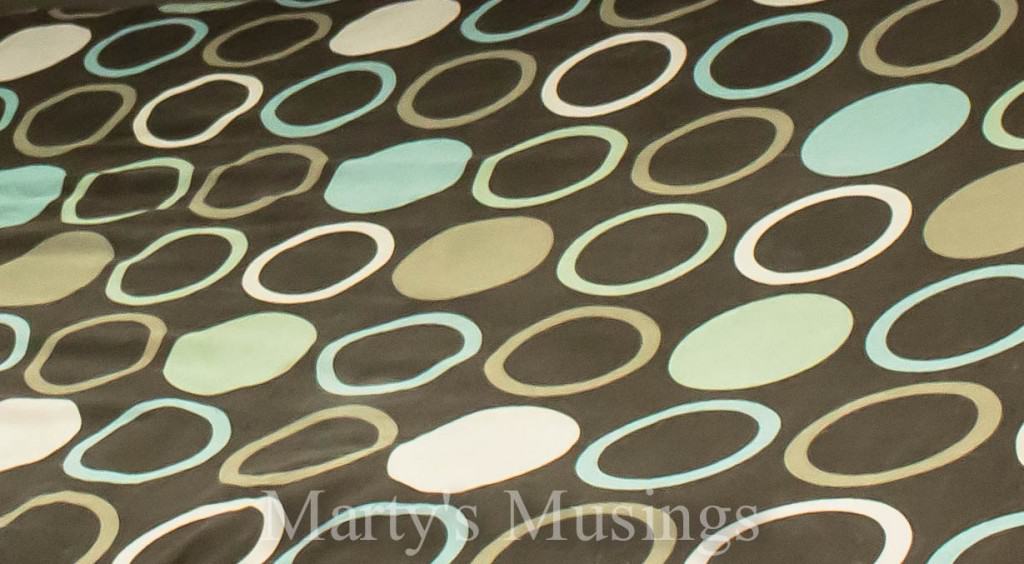 Yup. It was a $1 Seriously loved the pattern. And you know what it was? A shower curtain! A cloth shower curtain that I absolutely loved.
The next step was to search the internet for a striped curtain that would match. I searched all over and kept coming back to this pattern. And you know what it was? A shower curtain.
So here it is! What do you think? I've never blended stripes and circles before but I adore how it livens up my "happy place." (And yes, the covers are wrinkled. Shoot. I'm a bed fanatic who loves to have the covers all straightened and neat and some critter got up on the bed and messed it up. No perfect magazine photo for me 🙂
You can tell by the picture below that I used an old tan comforter we had as a base because my $1 yard sale shower curtain wasn't long enough to cover it all.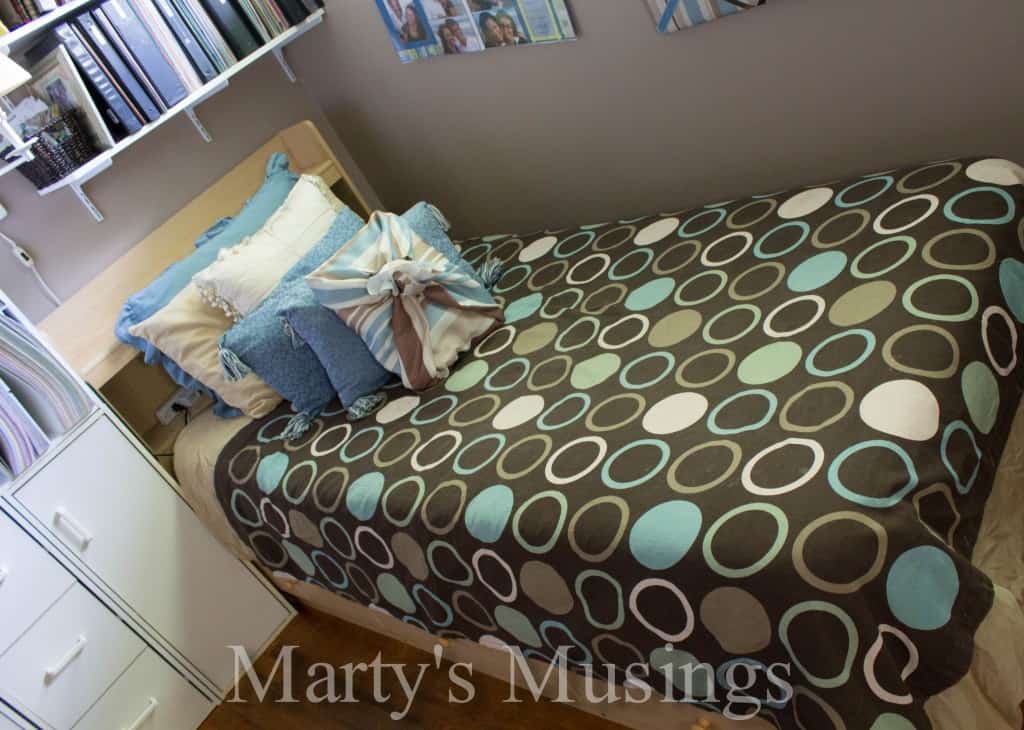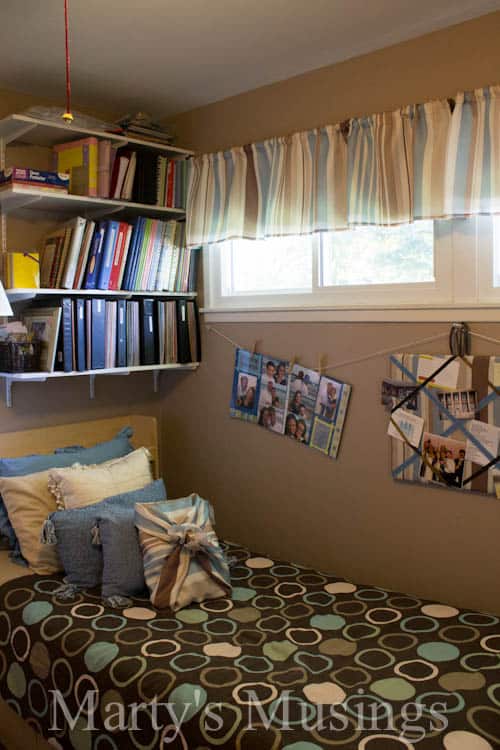 Those pillows? The bed pillows we had and the blue pillows with tassels were $1 apiece at a yard sale. I had enough of the window (shower curtain) material left to cover an old pillow and bulletin board I had (more to come on those later).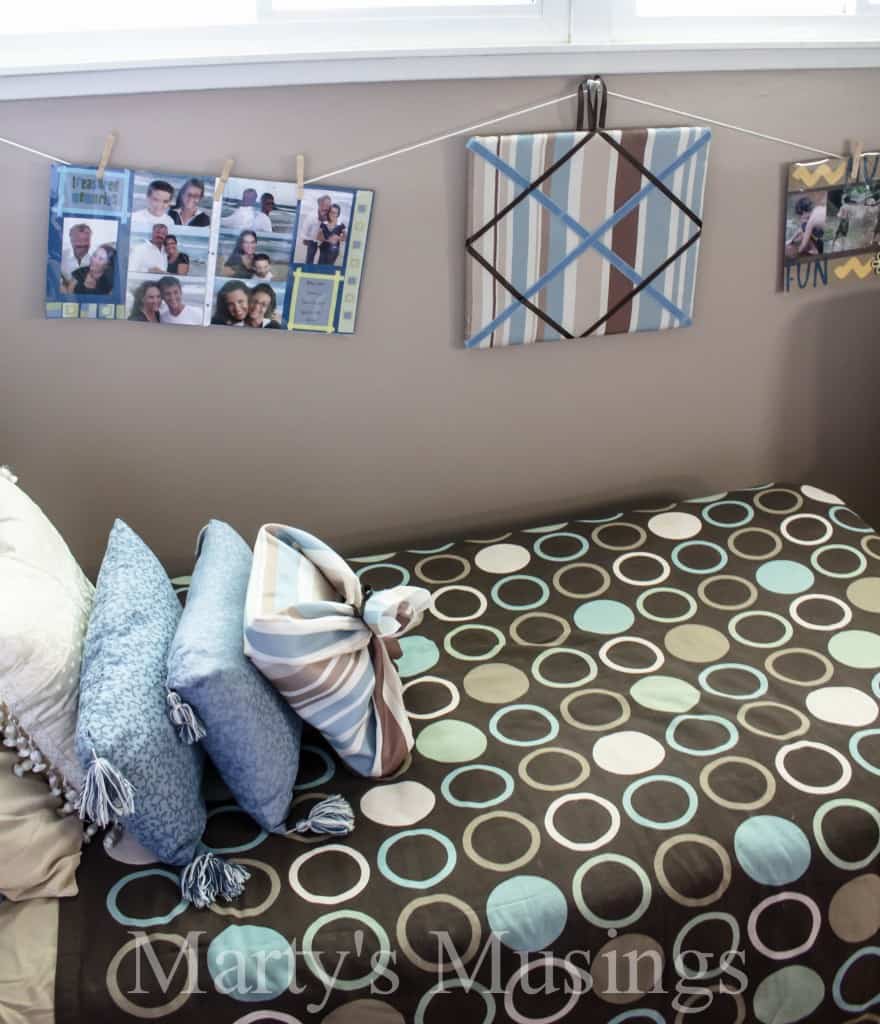 Would it make y'all totally jealous if I told you I don't sew and my hubby made the window treatments for me?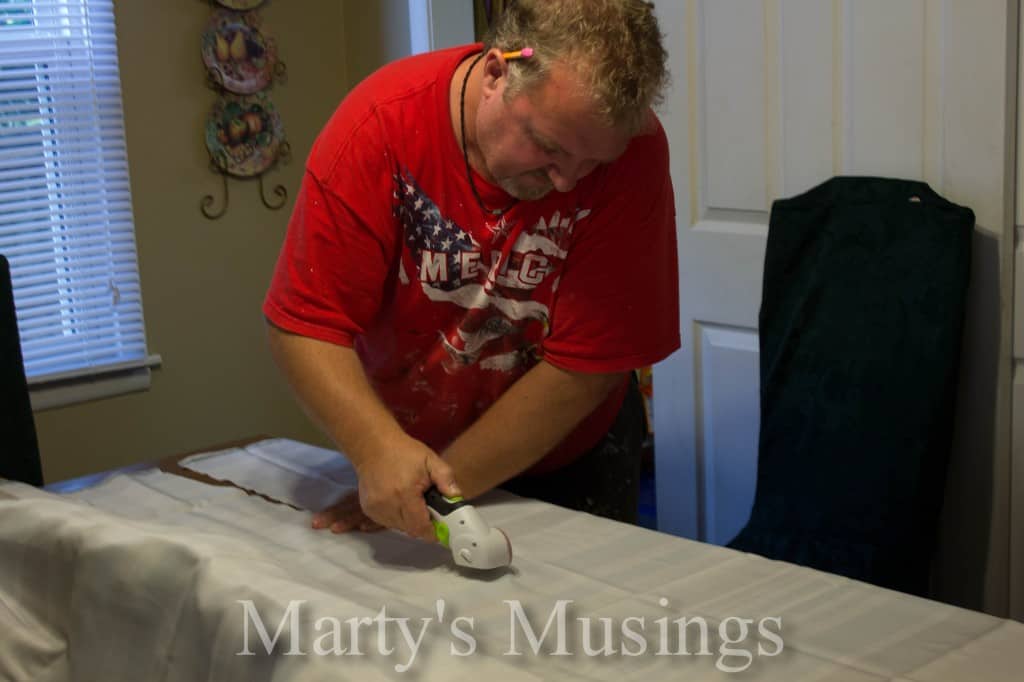 He measured and cut the fabric to fit the windows and used our neighbor's machine to sew the hems. Love it!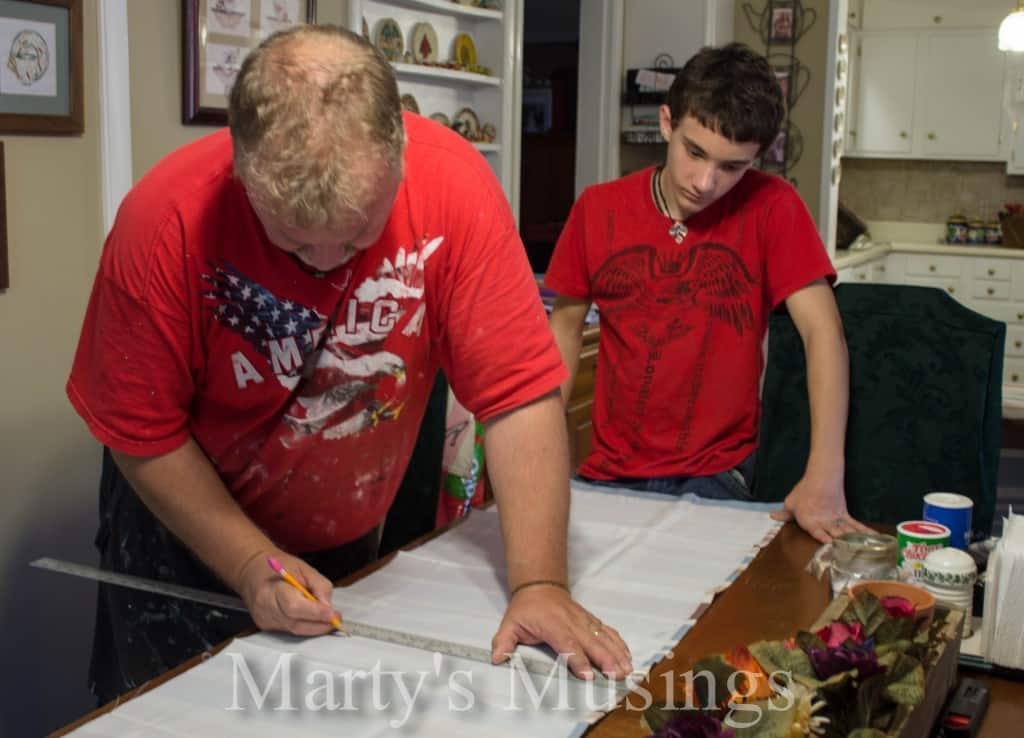 He was an a theater  major in college so costume design was a required class. Yes, he's a keeper!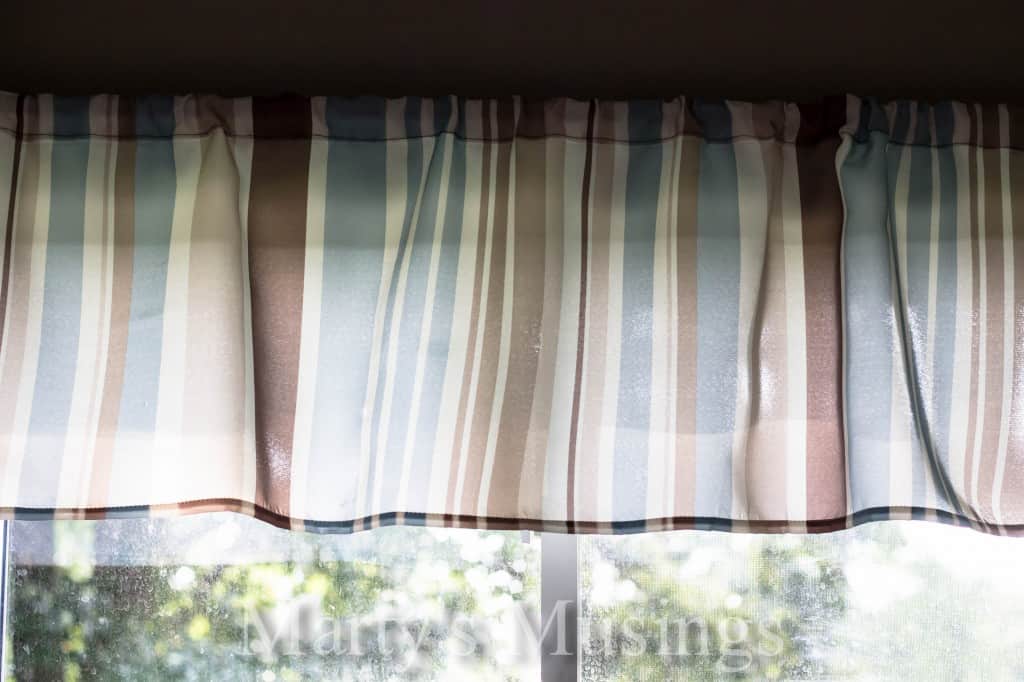 This inexpensive makeover makes me extremely happy! It was simple, frugal and pulled together a room I enjoy spending time in.
I would love if you would visit my scrapbook room organization post or take time to enjoy the quote that guides me as I scrapbook and create in my room. I am an avid Project Lifer and have found photo freedom in my scrapbooking process. Thanks so much for stopping by!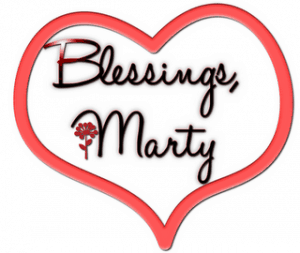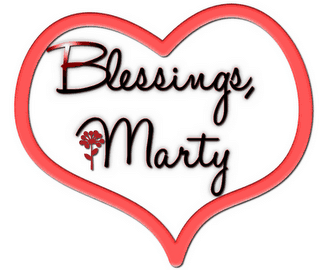 LInking with: Between Naps on the Porch, Home Stories A to Z, My Repurposed Life
Like what you read? Follow me here:
Want thrifty home ideas you can do yourself?
Sign up and get my FREE guide: 5 Easy Ways to Decorate Your Home for Practically Nothing!