Have you ever wondered how to take family photos and get your family to cooperate?
Ahhh, the yearly quest for the perfect family picture. Umm, yeah. About that……
(Please note that all these pictures were taken by us, usually with just a point and shoot camera on a tripod. Nothing fancy.)
It started out a few years ago with my idea to coordinate clothing. Oh, the complaints and whining I received with that request!
2004 was the year of many shades of blue.
2005 was the year of Disney World and no posed family pictures.  ~Sad~
2006 was the year of blue and pink.
2007 was the year of red and blue.
2008 was the year of jeans and white shirts.
Then as the kids aged the older ones wanted a choice in what we wore.
2009 was the year of the rainbow
(which required major coordination and bargaining on who got which color).
2010 was the year of girls in black and guys in white.
They became more opinionated about the colors and styles.
2011 was wedding year!
The bride did the coordinating this year!
2012 was the year of the hip, mix it up patterns, black and white.
On to 2012 and our week at the beach. This is about as good as it gets.
The grumbling over this pose never ceased (I think it's cute).
The choo choo train pose. Yeah, that was a big success. (Our engineer was about to bolt!)
Did manage to get the "boys" to pose. Not sure whether they're smiling or grimacing. You figure it out.
I treasure these pictures. With all of my heart. In spite of the grumbling, whining, rolling of eyes, muttering under the breath (and that was just my husband!) that I endured each year to get my family to cooperate. It is worth it. Really, it is.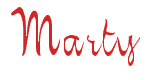 Like what you read? Follow me here:
;