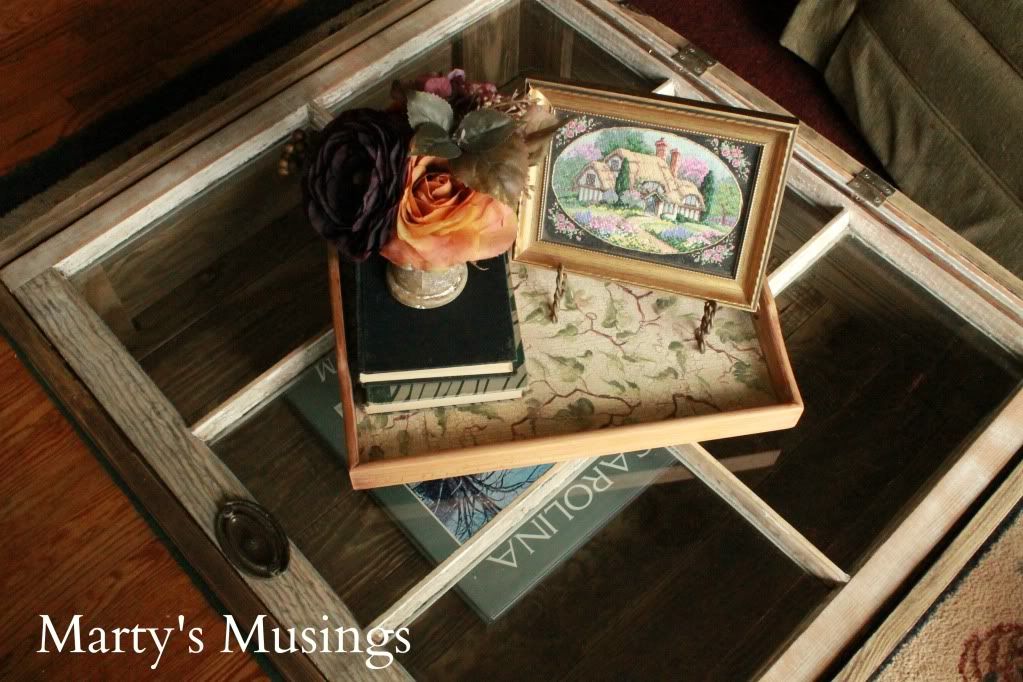 I have been wanting a wooden tray to use to corral some knick knacks and make a more pleasing arrangement on our
window table
. Here's my $1 yard sale find! (Ugly, isn't it?)
We sanded the edges of the tray to make it fit in better with the decor. Then my husband picked out the scrapbook paper. Pause. Yes, that's right. My husband picked out the paper for the inside of the tray. He's kinda scaring me with his decorating advice. (He said after painting the interiors of other people's homes for 20 years he knows what looks good.)
I gathered some items from around the house and here they are!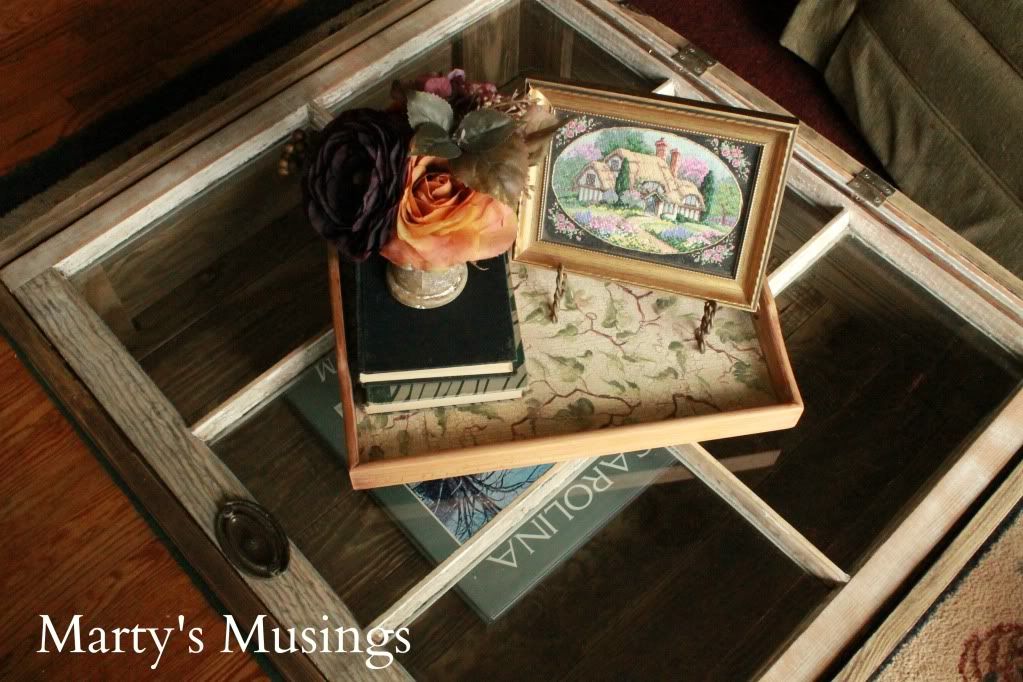 The two hardback books were on our shelves. (We are homeschoolers after all. You can't have too many books!)
The picture is a cross stitch my sister did many years ago and the flower arrangement was $2 at Michael's. Easy peasy and cheap to boot!
Want to see more of my husband's handiwork? View our table made of fence posts here and how to decorate pallet shelves here.
.