Print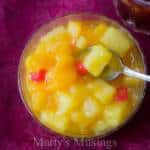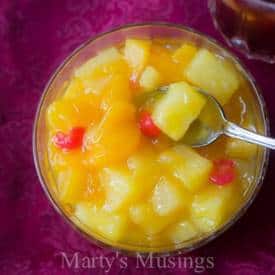 Easy Fruit Salad
Open, dump and mix are all the directions you need for this easy fruit salad!
Drain fruits, reserving the syrup.

Pour drained fruits into bowl, add pudding mix and stir well.

Add 1/4 cup reserved fruit syrup to moisten to desired consistency.
This recipe is so easy and you could easily add other kinds of canned fruit or even fresh.
Double the recipe so you have some left over!
Add extra fruit syrup until moistened to your taste.