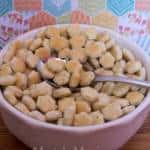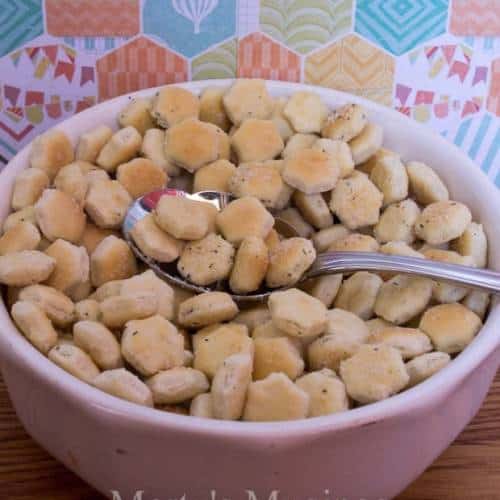 Print
Ranch Oyster Crackers
Easy to make snack that's terrific for parties or family gatherings!
Preheat oven to 250 degrees.

In a large bowl, combine the dressing mix, dill weed, vegetable oil and garlic powder. Add oyster crackers and toss to coat. Spread evenly on a baking sheet.

Bake for 15 to 20 minutes, stirring gently after 10 minutes.

Remove from oven and allow to cool before serving.