Print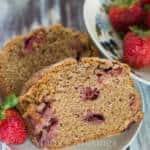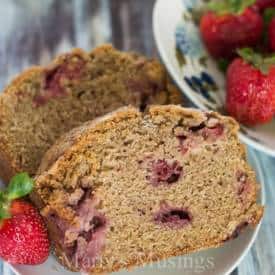 Easy Strawberry Bread
This easy quick bread recipe is sure to be a family favorite!
Grease and flour two 5x9 loaf pans.

Combine dry ingredients.

Stir in rest of ingredients until mixture is moist.

Spoon batter into loaf pans.

Bake at 350 degrees for 60 to 70 minutes or until toothpick inserted into center comes clean.

Sprinkle sugar over top of warm bread.
Make sure to grease and flour the pans well. I prefer using glass over metal.
Do not overmix ingredients.
You can add 1 cup or more of chopped nuts if you like.
These can also be made into muffins, with bake time ranging from 20-25 minutes. Just keep checking so that the muffins aren't overcooked.