I would love to partner with you to promote your brand, blog or business! I enjoy working with businesses that can meet the needs of my readers who are striving to create a treasured home of their own.
For more details and a copy of my media kit please email me at marty [at] martysmusings [dot] net.
Services I Offer
Sponsored Posts
Sponsored Social Shares
Brand Ambassadorships
Facebook Live
Giveaways
Freelance Writing
Speaking
Events & Travel
And more! If you have an opportunity that would be a good fit for me that's not listed here just contact me and I would love to try and make it happen!
About the Blog
Marty's Musings is a DIY blog that focuses on decor, home improvement and craft projects. I believe anyone can learn to create an authentic home, filled with simple, thrifty decor.
88% of my readers are women and their ages are spread evenly between 25-64.
Marty's Musings regularly covers the following topics:
Home Decor
DIY projects
Chalk painting tips
Room makeovers
Easy crafts
Seasonal decorating
Entertaining and party ideas
Thrifty decorating advice
Inspirational encouragement
Work Examples
I work extremely hard to create sponsored content that is both natural and authentic. I only work with brands that will provide value for my readers and are a good fit for my own personal brand. I believe my excitement for the products I choose to promote translate well with my faithful followers who are invested in Marty's Musings blog.
Examples of my work include:
My work has been featured on many popular and influential sites and brands such as Better Homes and Gardens, Apartment Therapy, Huffington Post, DIY Network and Good Housekeeping. Featured DIY home decor and craft projects are linked below.
Brand ambassadorships have included Duraflame, Big Lots, Behr Paint, ForRent.com and TGI Fridays.
From Ruben Ochoa, Digital Strategy, Burson-Marsteller: "Our company works with Marty on a few digital influencer programs and finds Marty to be an absolute joy to work with! Marty not only has an impressive digital footprint, but has such a diverse lifestyle as a wife and mother that she appeals to multiple demographics. She is highly organized and scheduled and is a true brand ambassador. On the Behr DIY Expert program, Marty proved herself as a true asset by becoming the most influential blogger of the program based on final impressions. In fact, we believed in her so much that we also invited her to be a TGI Fridays Ambassador. Any brand would be lucky to have her as an advocate."
Please be aware that I do not accept paid dofollow links on my site as this violates google's guidelines.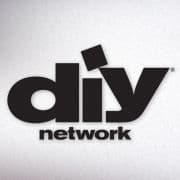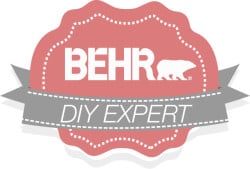 ForRent.com click here: