Hi, friend! I'm Marty Walden and my desire is to give you decorating ideas and inspiration without spending a fortune. Sounds amazing, right?
No time, no money, little creativity. Does this sound familiar?
For years I let my insecurities and fears control me and keep me from loving my home. Only when I began to transform my house into a home did I discover the act of creating was also healing for my heart.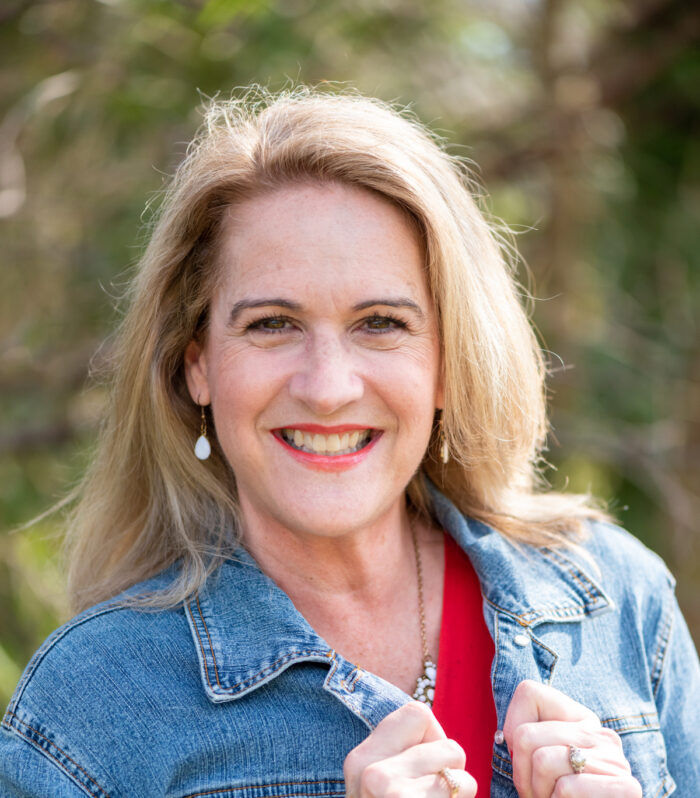 We all have a story and mine has had plenty of twists and turns. From parenting an adopted sibling group with abuse and trauma, losing my sister suddenly to heart failure when she was 53, to the tragic death of my mom due to nursing home neglect, I'm familiar with grief and loss.
The latest heartbreak has been a divorce after 35 years of marriage, one I didn't see coming. I fought for years for my marriage but it takes two to want to fix what's broken.
I'm sure you've also experienced the brokenness of relationships that just don't heal and the loss of hopes and dreams.
The beating desire of my heart is to encourage women in hard places with hope. I want everything you find on my website to lift you up and help you find hope in the little things.
While I pray my heart and stories will captivate you, my mission is also to help you find ways to make your home work for where you are RIGHT NOW.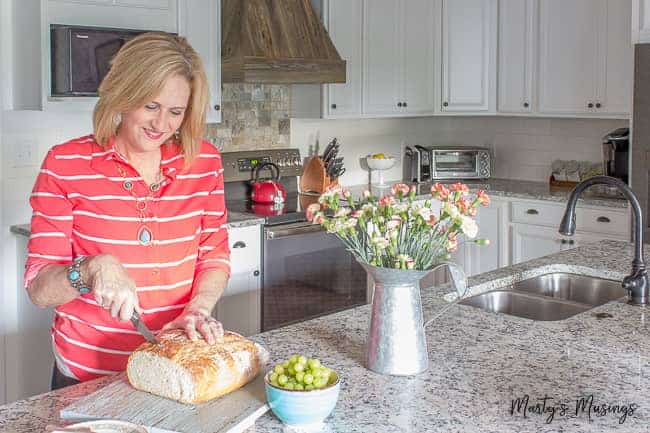 Have no idea where to even begin creating your dream home?
I felt the same way! I began by faithfully shopping yard sales and thrift stores and using my love of crafts to decorate my home with things I loved.
I started out slow, experimenting with different colors and decorating styles. Along the way I realized I really could transform my home, one small area at a time!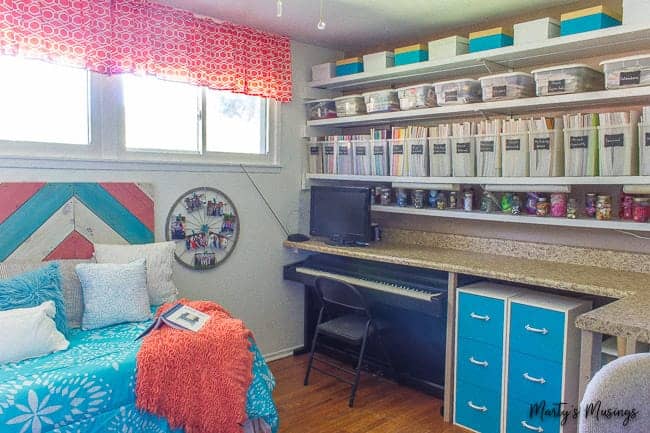 I developed confidence as friends and family began to ask for practical tips and advice on home decor from ME!
I celebrated small victories as I transformed stuff other people threw away into repurposed treasures and I'm here to show you how to do the same.
Many of the projects you'll find at Marty's Musings come from the mid century ranch home I shared with my husband for 30 years. We homeschooled, raised our kids and made great memories here.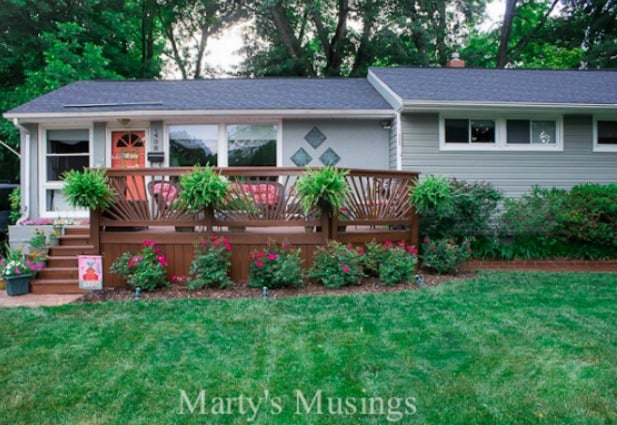 You can see many of the projects in our ranch style home here.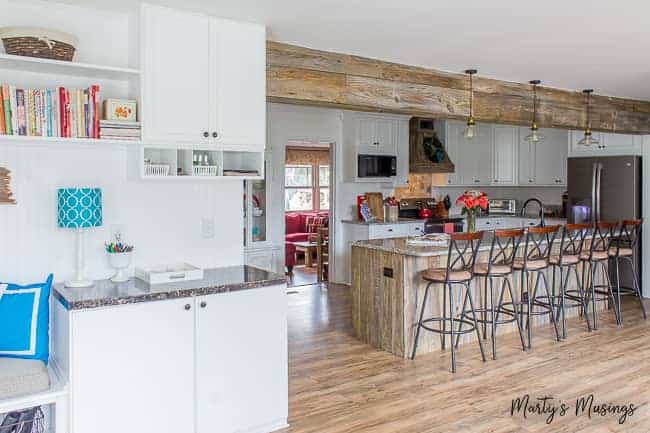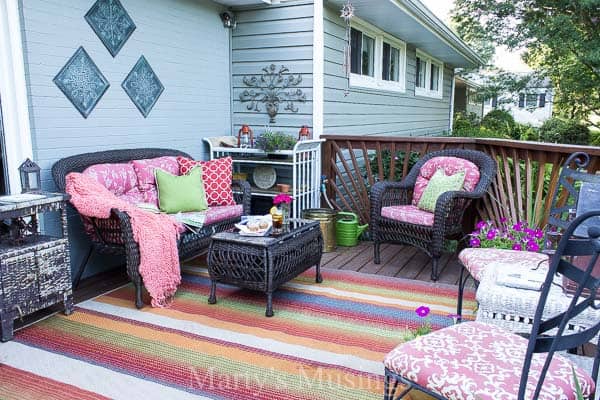 Five kids, four cats, three dogs and parents and that sweet home was filled to the brim with stuff!
Since then I've purchased what I love to call my "little cottage" right around the corner from our ranch home! At about half the size I had to speed declutter and ruthlessly downsize. I'm here to tell you owning less stuff is freeing!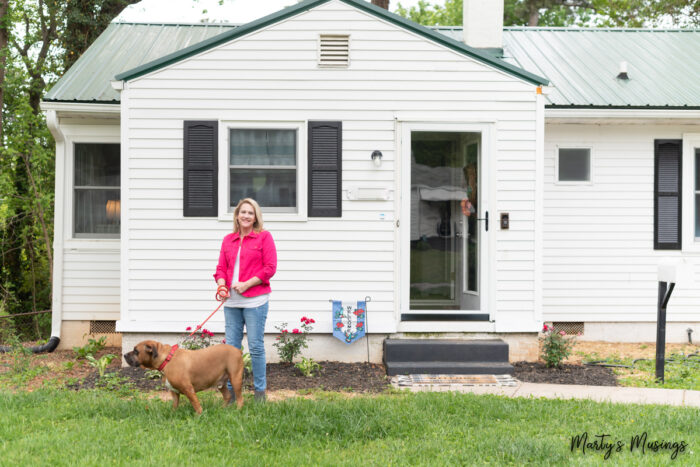 You can take a tour of my new cottage home here.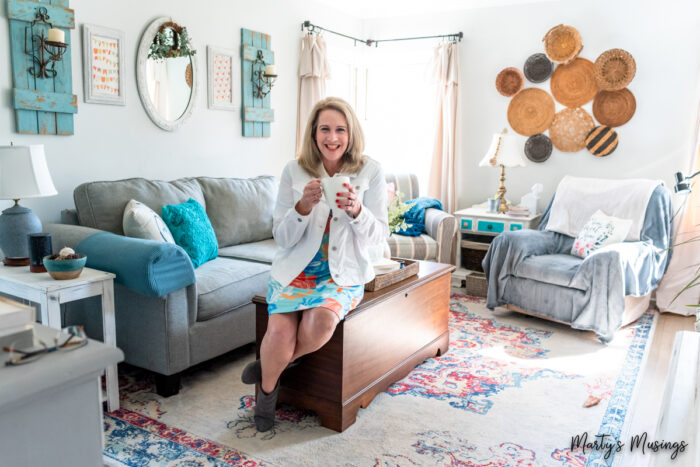 Imagine living in a home that was warm and personal, every room filled with things you LOVE, a place where you are proud to entertain family and friends.
What if your home was such a comfortable place you never wanted to leave because you were surrounded with treasures that filled your heart?
You may have to start small but I'm here to guide you along the way! We can do this, my friend!
What readers are saying:

"…maybe more importantly there's the amazing person who takes inspiration, her own creativity and tosses whatever "limitations" she thinks she has and lives with that same sense of abundance and flourish. Those people show the rest of us that in order to sparkle, delight and make a beautiful home we just need to embrace and celebrate what there is in our lives. I just had to say…..You and your blog ROCK!" Jane (reader)
The best way to stay in touch and not miss a single project is by subscribing below!
To get you started on the road to creating your own beautifully authentic home here are some of my favorite posts!
Reader Favorite Blog Posts
SaveSave
SaveSave