Mexican Wedding Cookies
This post may contain affiliate links which won't change your price but will share some commission. Read more here.
Mexican wedding cookies or Russian tea cakes are known for their irresistibly nutty taste and powdered sugar topping on little rounded snowballs!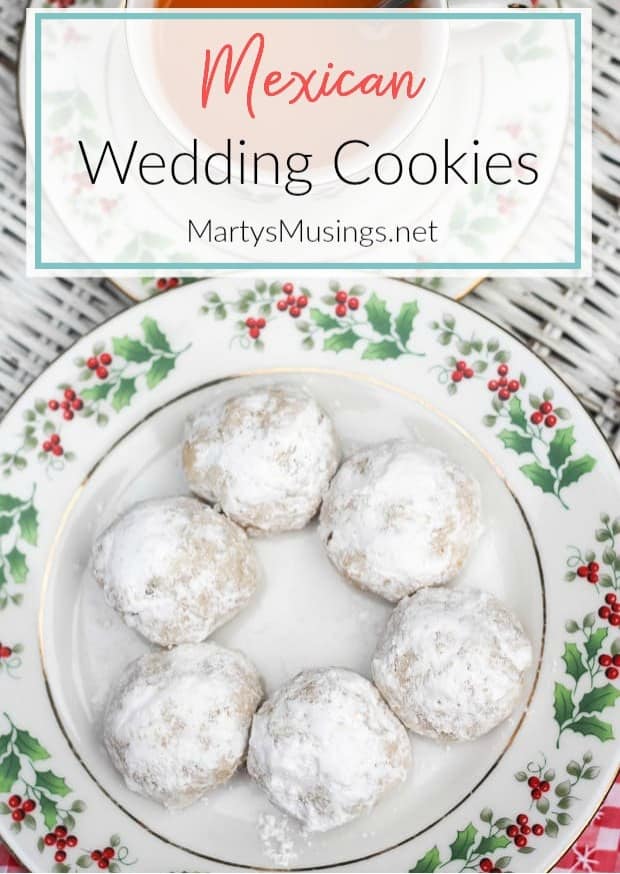 (I've included some affiliate links for your convenience. Click here to read my full disclosure policy.)
My sister Brenda and I were born 15 years apart, with just enough time in between for her to be like a second mama to me.
I'm sure my birth caused her much grief and embarrassment because she had to help change diapers, pick up toys and chase after a precocious little toddler. I'm sure I was a real help to her when she started dating!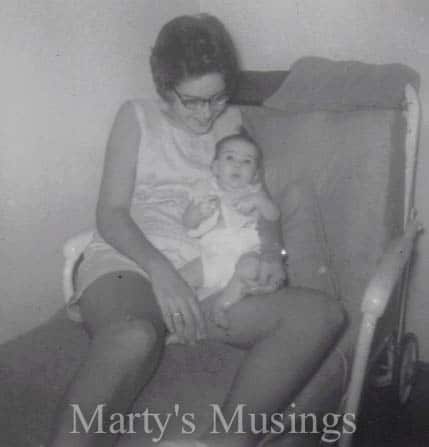 When she got married at the age of 19 she wanted me to be her flower girl, but I was too shy and fell asleep in the pew instead. Later she was amazed (along with the rest of my family) when I became a performer who was very comfortable in the spotlight.
My sister and I began our journey of true sisterhood and friendship when I used to spend the night with her when I was around 11 years old. We would ride around town in her yellow Volkswagen bug singing, "I'm Popeye the Sailor Man, toot-toot," and toot-toot became her nickname for me.
She was my confidante, partner in crime, yard sale negotiator, and most of all, my encourager.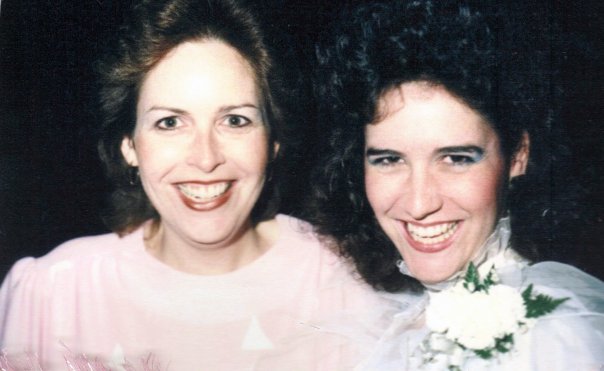 Her sudden death in 2000 from a heart attack at the age of 53 changed my life forever.
I remember the phone call.
The rush to the hospital.
Hearing the news she was gone.
Staying strong for her daughter and my parents.
Funeral plans.
Giving the eulogy.
All a blur but I remember.
It was a defining moment in my life.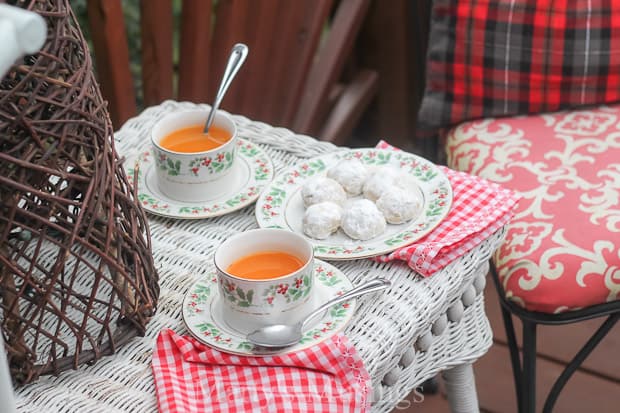 The 18 years she's been gone have held many moments of heart wrenching grief but many joys as well.
My sister's daughter Jennifer is one of my closest friends. We share life and faith as well as love and family together.
Brenda passionately decorated her home, reading every magazine she could find. She would have been one of the biggest cheerleaders of this precious piece of real estate called Marty's Musings.
I will never forget how she empowered me by believing I could do anything and I'm so grateful for the years we shared together.
My sister used to make Mexican Wedding Cookies every year for her husband's Christmas work party and I was always hopeful I would get a leftover crumb or two. That's usually all that was left because they were irresistibly good!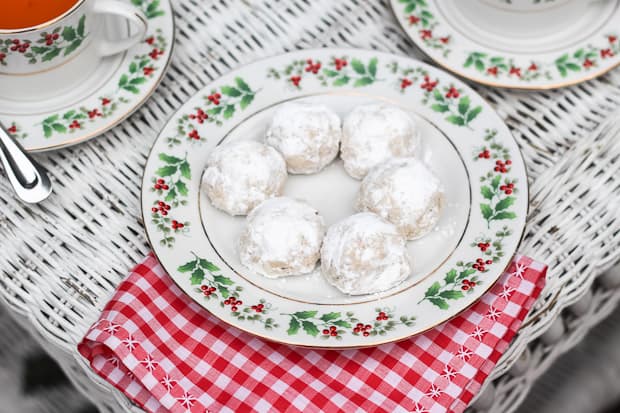 When she passed away I continued her family tradition of Cranberry Apple Casserole at Thanksgiving but I never incorporated these cookies back into our family life.
This year I decided it was time to pull out the recipe and see if I could make cookies as delicious as I remembered.
I decided to veer from the traditional recipe and try the whole wheat pastry flour instead of all purpose flour. Bob's Red Mill is a favorite brand of mine.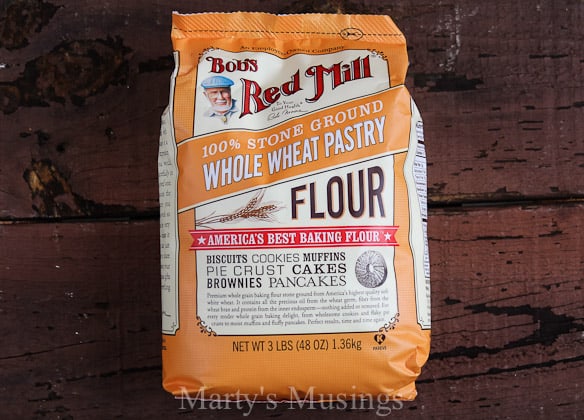 These Mexican wedding cookies turned out as perfectly as I remembered! They are a delicious sweet for Christmas parties, church fellowships, school functions and anywhere you need a light treat.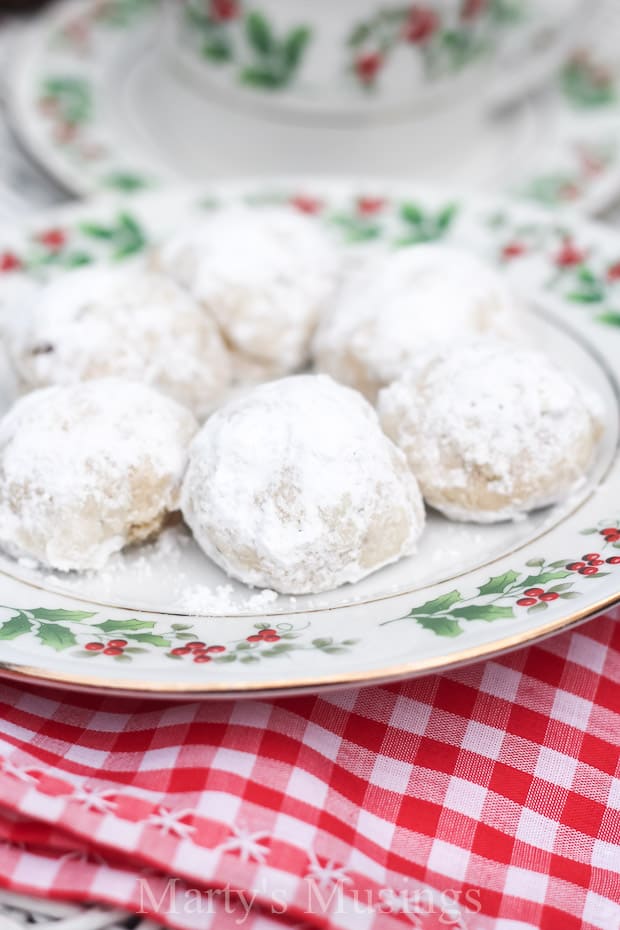 I'll be enjoying mine out on our deck with a cup of Instant Russian Tea while counting my blessings this year.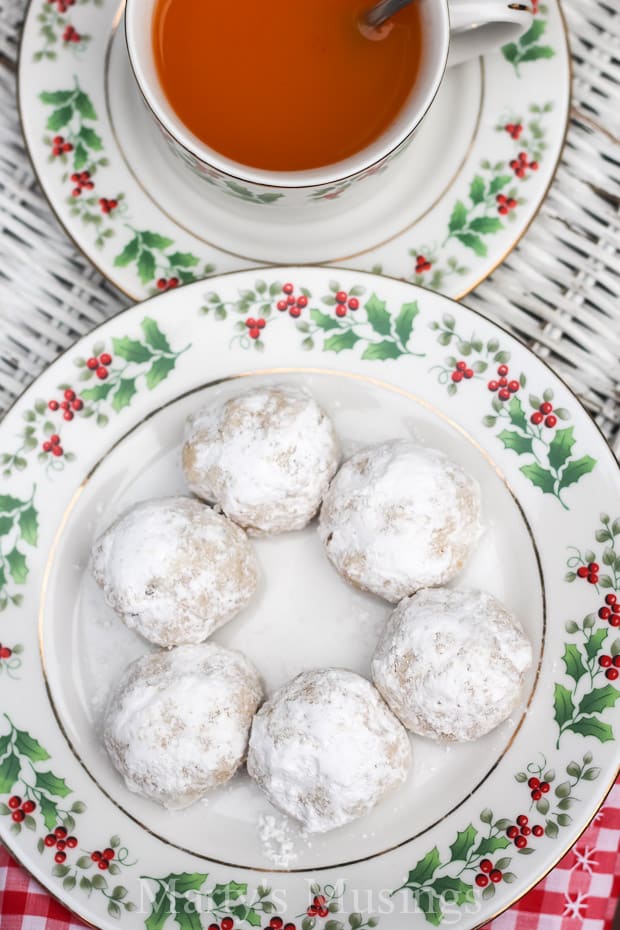 Do you have a favorite Christmas cookie? Please share it with me!
Mexican Wedding Cookies
Mexican Wedding Cookies
Mexican wedding cookies or Russian tea cakes are known for their irresistibly nutty taste and powdered sugar topping on their rounded snowball shape.
Ingredients
1/2

cup

powdered sugar

1

cup

butter

softened

2

tsp

vanilla

2

cups

whole wheat pastry flour

1

cup

finely chopped pecans

1/4

tsp

salt

3/4

cup

powdered sugar
Instructions
Preheat oven to 325 degrees.

In large bowl beat 1/2 cup powdered sugar, butter and vanilla with electric mixer on medium speed until light and fluffy. On low speed, beat in flour, pecans and salt until dough forms.

Shape dough into 1-inch balls. On ungreased cookie sheets, place balls 1 inch apart.

Back 13-17 minutes or until set but not brown. Immediately remove from cookie sheets to cooling racks. Cool slightly, about 10 minutes.

Place 3/4 cup powdered sugar in small bowl. Roll cookies in sugar. Cool completely, about 15 minutes. Roll in powdered sugar again.

Cookies can be kept in an airtight container and frozen up to 3 weeks. After cookies are thawed reroll in powdered sugar.
Notes
Cookies are delicate so take care when rolling in powdered sugar. If necessary, dip them in powdered sugar instead.
Do not overbake.