How to Fix Damaged Wall from Pets
This post may contain affiliate links which won't change your price but will share some commission. Read more here.
Has your favorite pet made a mess of your walls or cabinets? These tips show you how to fix damaged walls from pets so they look brand new!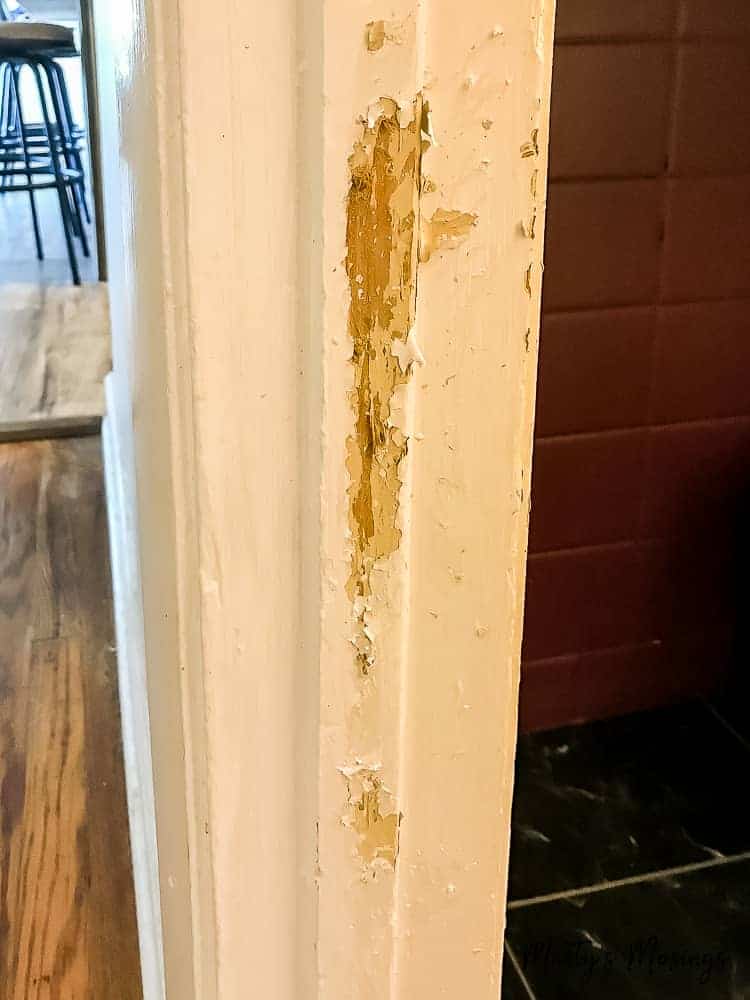 We all love our pets but I'm pretty sure I'm not the only one who freaks out when said pet basically eats a door frame! Some dogs like to chew on walls and some cats like to use walls as a scratching post!
Usually animal scratches are pretty localized and easy to fix. These steps would also apply to any other damage you might encounter in your home. (For an even greater in-depth post you can read how to repair drywall damage.)
Instructions
Step 1. Sand any raised and damaged spots on the drywall.
Take a coarse sanding block (or sandpaper) and go over the piece of drywall just to get rid of any high spots and debris. The goal is to make your wall as smooth as possible.
Step 2. Use wood filler or Bondo to fill in the holes.
If you use a product like Bondo All Purpose Putty you mix the two products included. The fix has to be used immediately before it hardens to fix the small holes.
If you use something like Wall Repair Spackling and Primer you use the product straight out of the container. Use spackle if you have a smaller area and are more familiar with the product. A kid that includes drywall compound may work for you as well.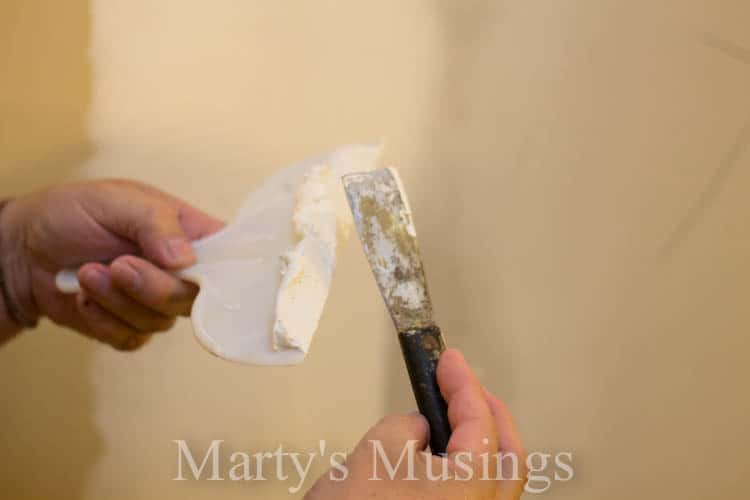 Use a scraper or putty knife to spread the compound into and immediately around the hole. Make sure and use enough of the product to overfill until it becomes a flatter surface. You want the drywall patch to have as few imperfections as well.
Step 3. Let dry.
Depending on the product used the dry time varies. If you want to you can cheat with a hair dryer if but NO HEAT GUN and it has to be dry before moving on.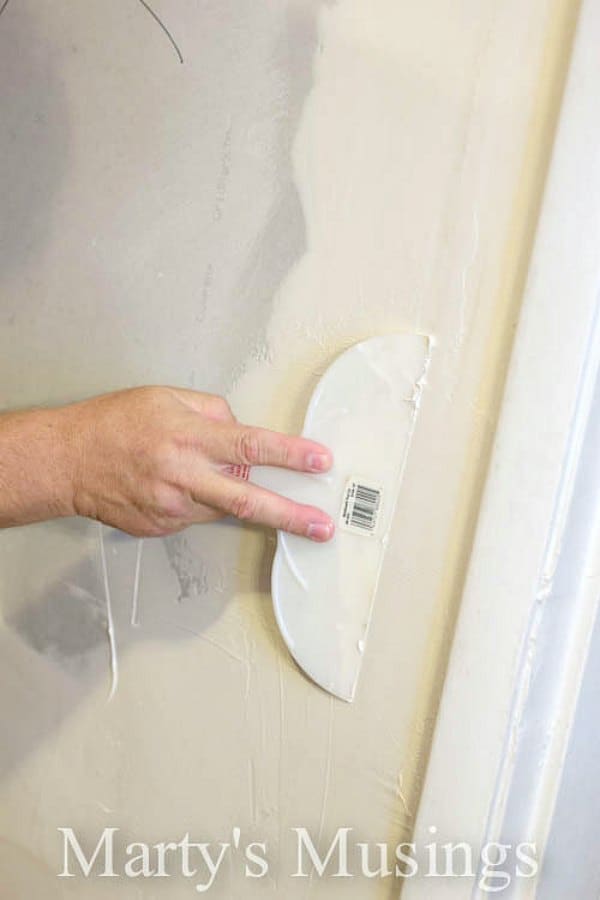 Step 4. Sand the repaired spot.
Make sure and don't over sand. The desired result is a patch that will hide the previous damage. The better the spackling job the easier sanding.
Sand until you can neither see nor feel bumps or valleys.
Step 5. Prime and Paint.
You can prime if you want with an aerosol Kilz or Zinser product, but protect the floor from over-spray. You can also brush on primer with a good interior brand such as KILZ Adhesion Primer, Ideally, you should always have a small container of interior paint saved for touchups like these. Make sure and blend into the rest of the wall so you won't have seams or evidence of the joint compound.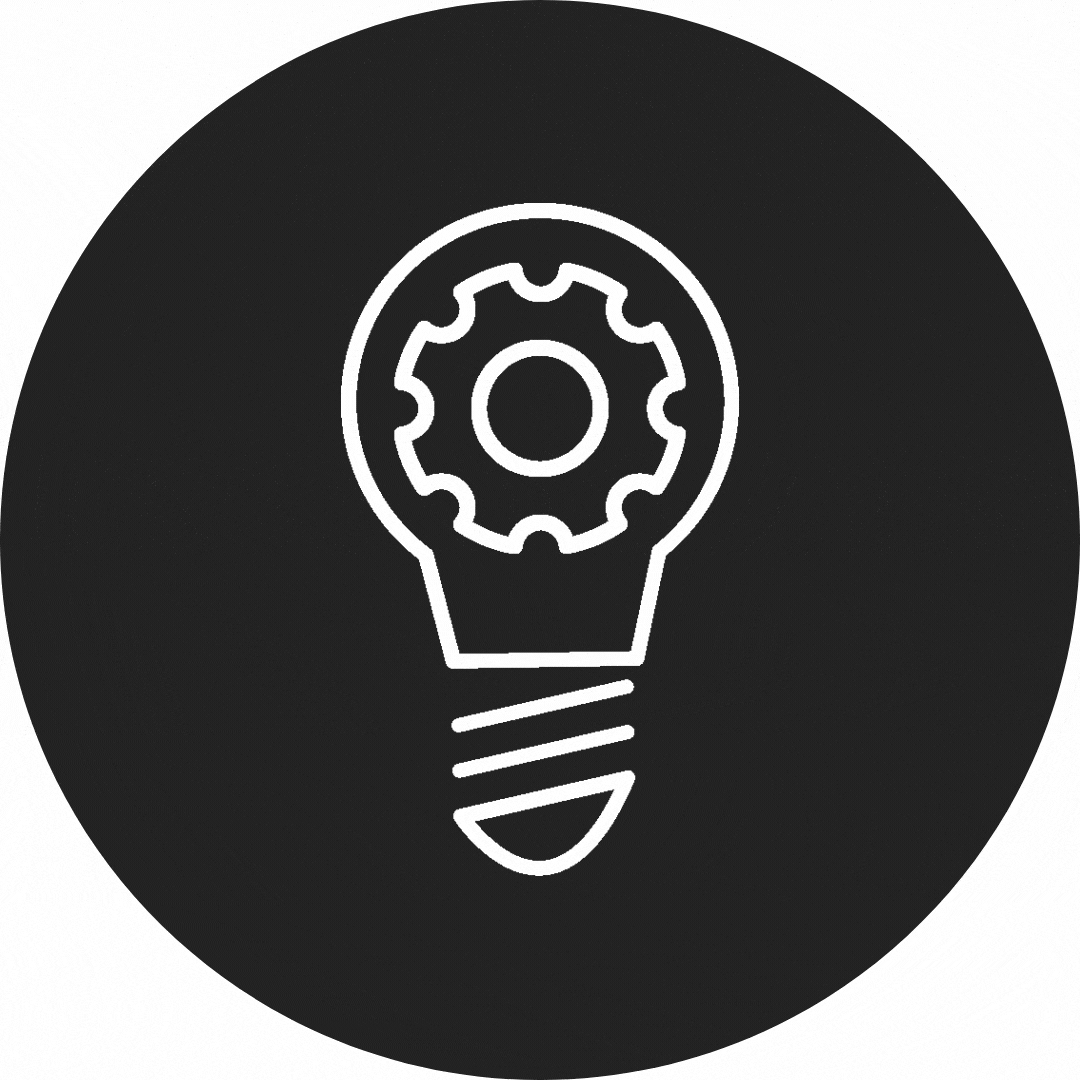 FAQs about Pet Damage
Practical painting tips for the home that anyone can use, including chalk painting, accent walls and choosing the right colors.