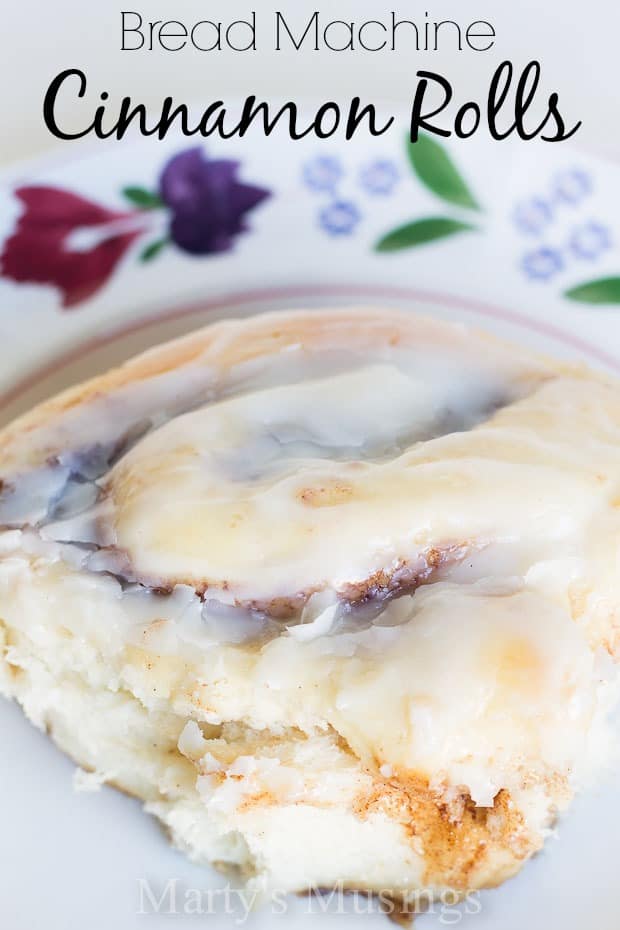 Our family has developed many traditions throughout the years.
These include cow day, our Christmas Village display and Instant Russian Tea.
Thanksgiving Day is filled with all our family gathered around the table enjoying the standard turkey and dressing with cranberry apple casserole and all the rest.
Thanksgiving evening finds us hunting down and decorating the perfect Christmas tree while enjoying leftovers and the tradition of the blessing jar.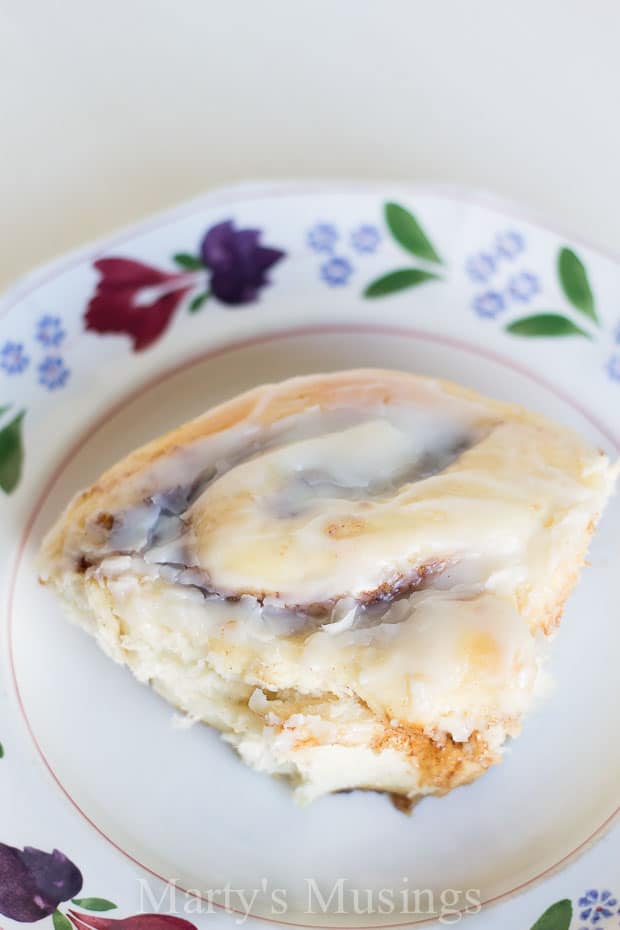 I'm sure you're asking, why is she talking about Thanksgiving in the middle of January?
Because today I want to share a recipe that I believe will definitely become a tradition in our home.
These Bread Machine Cinnamon Rolls (with original recipe found here) were a last minute, late night Christmas Eve addition and they were amazing!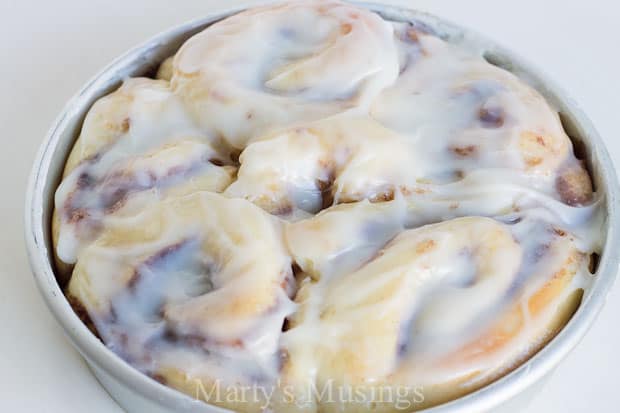 We've done several different things for Christmas morning breakfast in the past, from monkey bread to an all out country breakfast.
Now only our two teenagers our home to open presents on Christmas morning so late night on Christmas Eve I decided I wanted something special for the morning.
And here it is! Yes, these cinnamon rolls will make you lick your lips in delight. They're making me hungry even as I write this post!
The secret was the bread machine dough, preparing it the night before and leaving it in the refrigerator overnight. Christmas morning all I had to do was bake them and make the cream cheese frosting. Amazing!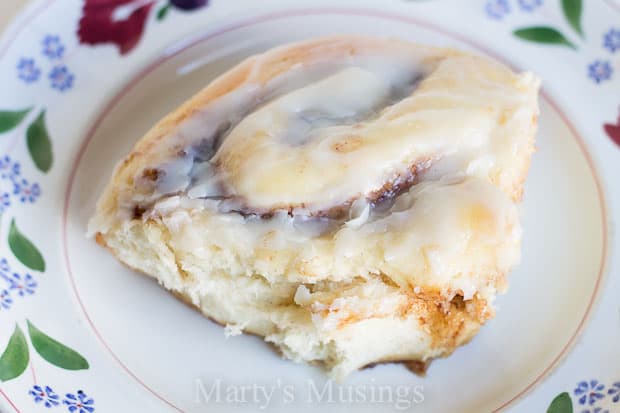 What is your favorite family tradition?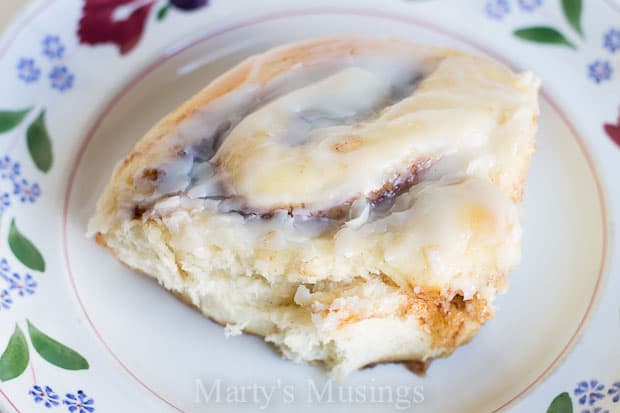 Bread Machine Cinnamon Rolls
2014-01-21 17:04:26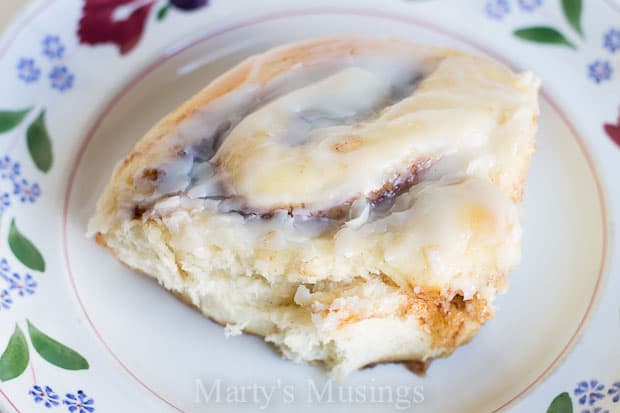 This scrumptious cinnamon roll recipe is made with bread machine dough and topped with a cream cheese icing.
Dough
1 cup plus 2 tbs warm milk
3 tbs oil
1 egg, lightly beaten, plus 2 egg whites
1/2 cup sugar
4 cups flour
1 tsp salt
3 tsp yeast
Filling
4 tbs butter, melted
1 1/3 cup brown sugar
2 tbs cinnamon
Icing
2 1/2 oz cream cheese, softened
3 tbs milk
1 1/2 cup powdered sugar
1 tsp vanilla
Instructions
Add the dough ingredients to the bread machine in the order listed and run on dough cycle.
After this cycle is finished, roll the dough into a large rectangle.
Mix 4 tbs melted butter, 1 1/3 cup brown sugar and 2 tbs cinnamon together and spread over dough.
Roll up length-wise and cut into 12-15 rolls and place in two greased round cake pans.
Bake at 325 degrees for 20 minutes or until lightly browned.
While dough is baking, mix together cream cheese, milk, powdered sugar and vanilla. (I used a whisk.)
Ice rolls while they are warm.
Notes
Check the bread dough a few minutes after cycle has started. If the dough is too dry add a bit of water, if too wet add a bit of flour.
The dough can be covered with plastic wrap, stored in refrigerator overnight and then baked in the morning.
Marty's Musings https://www.martysmusings.net/