Rustic Repurposed Wood Coffee Table from Fence Boards
This post may contain affiliate links which won't change your price but will share some commission. Read more here.
Create a rustic repurposed wood coffee table from fence boards with these DIY instructions and step by step photographs. Perfect for a warm, inviting natural home!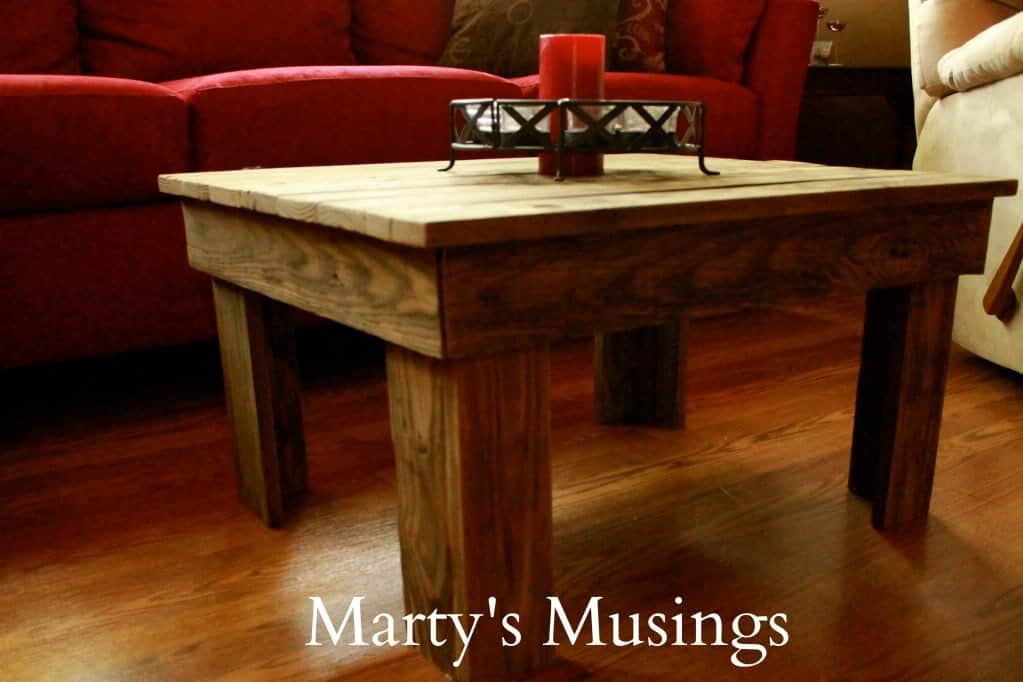 Rustic Repurposed Wood Coffee Table
Written by my husband Tim:
So, in the process of a couple remodeling projects and the replacement of various pieces of junk furniture, the evil magnetic pull of Pinterest influenced my bride to ask for a more rustic, home-made coffee table for the den.
The original plan was to salvage an old window sash and convert it into a window table similar to this one.
I think that's still the long-term goal, but for now, I decided to see what I could whip-up from materials in the back yard. My intent was to spend nothing as little as possible with the most effective result – you know, high yield, low investment.
A few years ago I had removed an old fence and saved the slats…for "someday." Well, someday finally came and those dirty old fence slats are now this very brilliantly crafted,cool little table!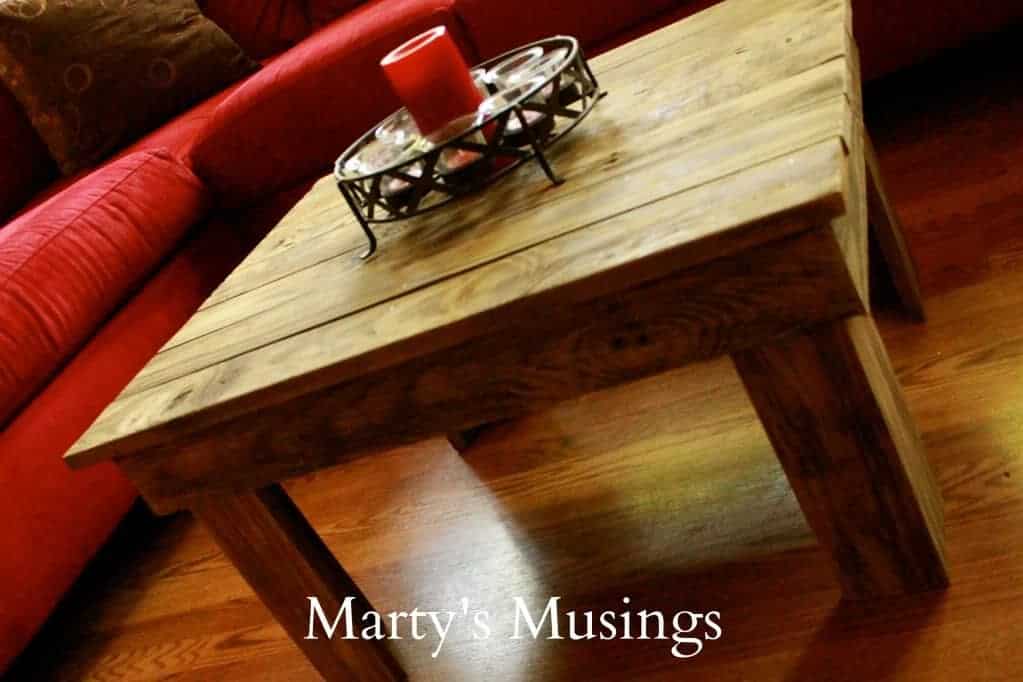 There were no plans – just getting from "a" to "c" with elbow-grease at "b".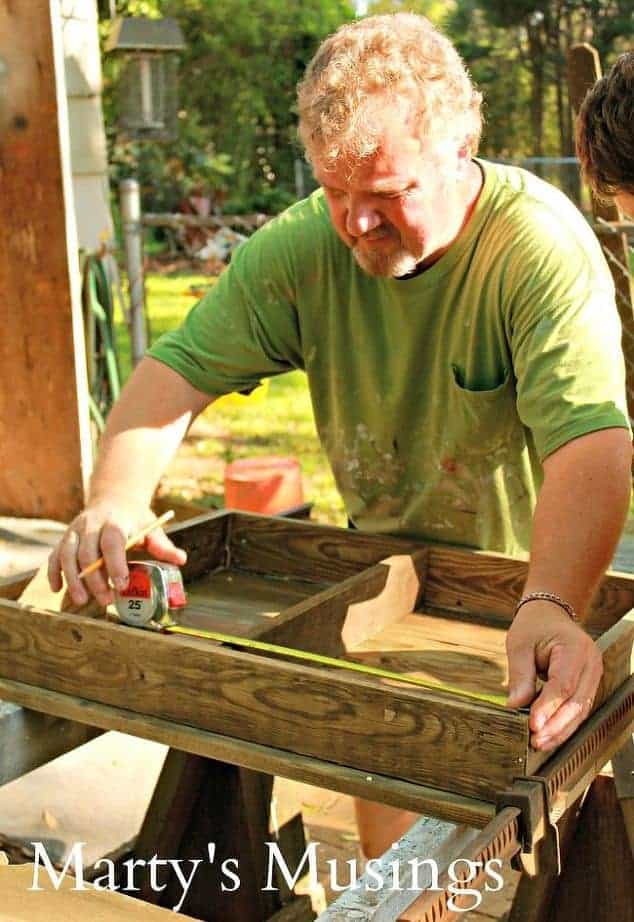 I knew I just needed a simple box frame, slats with a lot of character for the top, and legs.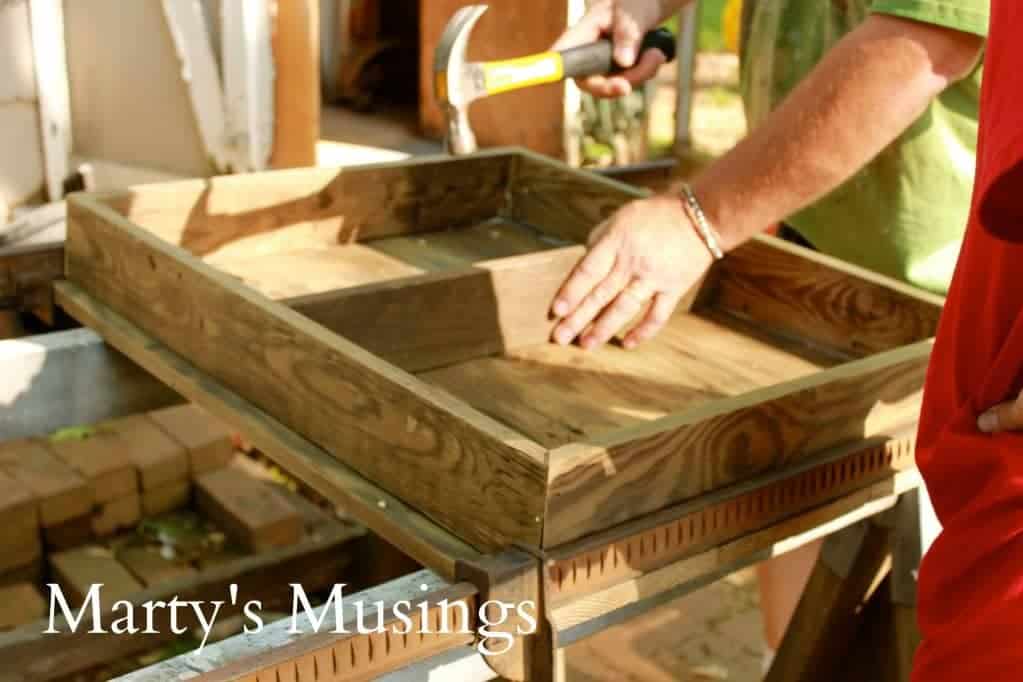 The rest was easy. I cut all the pieces for the entire table, lightly sanded all the surfaces of each piece, and assembled,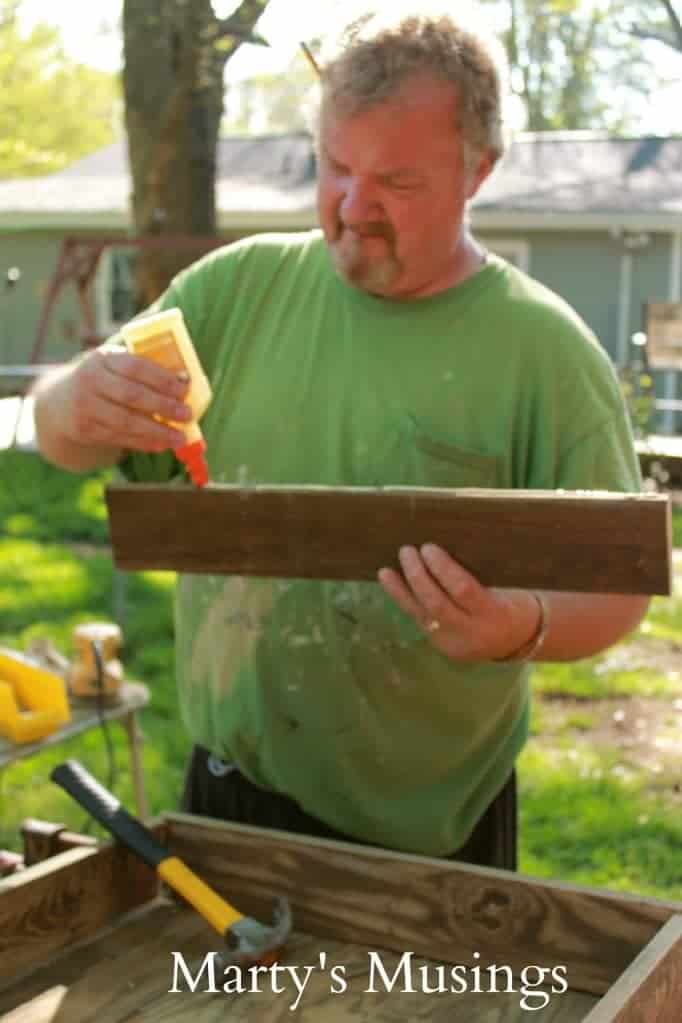 some large furniture clamps, wood glue, and finish nails.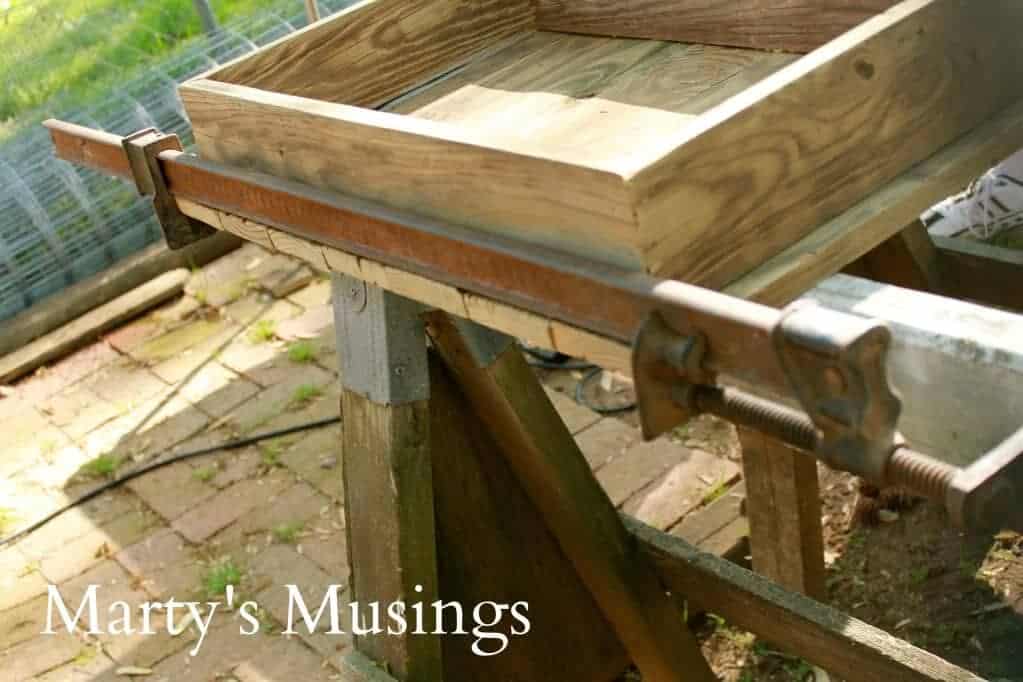 I anticipated that the trickiest part of the whole project would be getting all four legs exactly the same length, especially using old and slightly warped wood. I was right. But, after some grinding and finish sanding, it leveled just fine.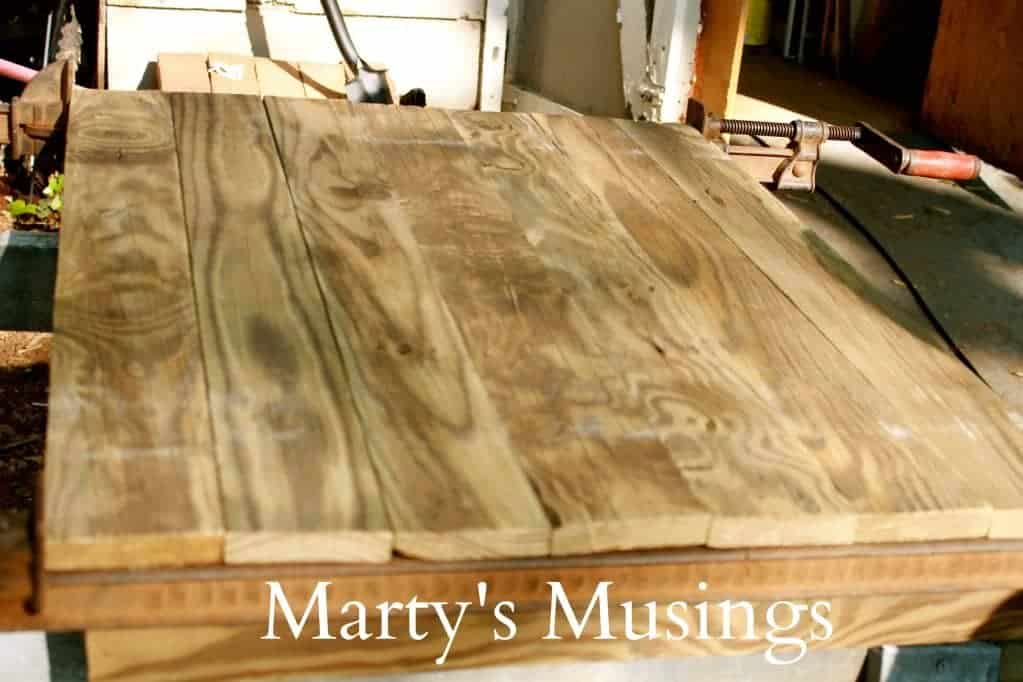 I decided not to apply any kind of stain or polyurethane, since this was for inside use and the color/character was just what we were looking for.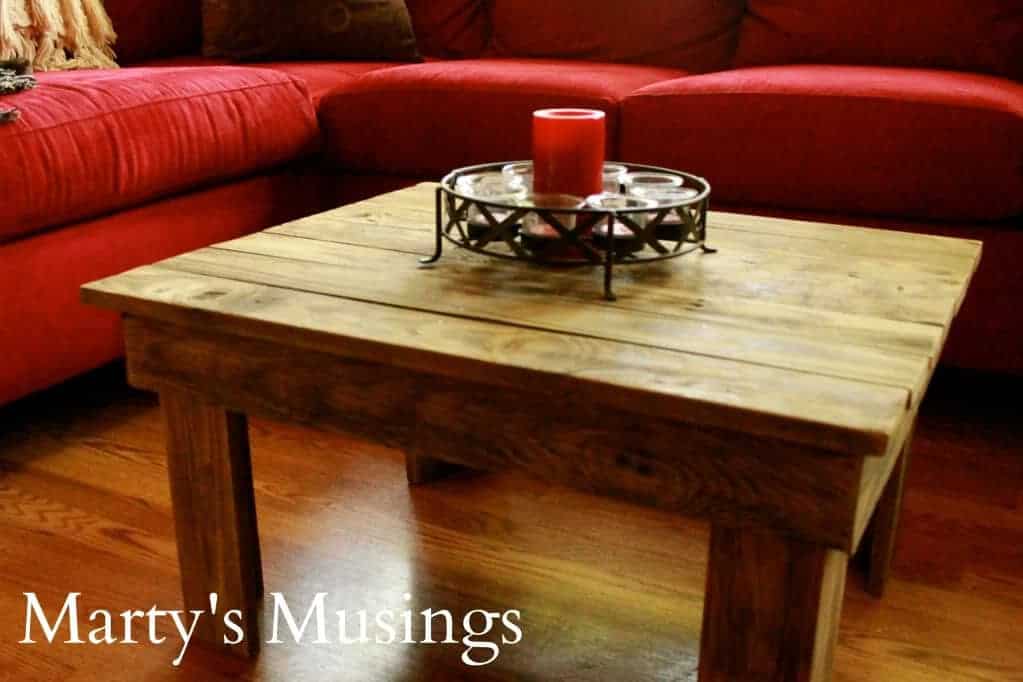 It looks great in the room, opens up the space we desperately needed around the couch, and didn't require one single trip to the local home improvement store.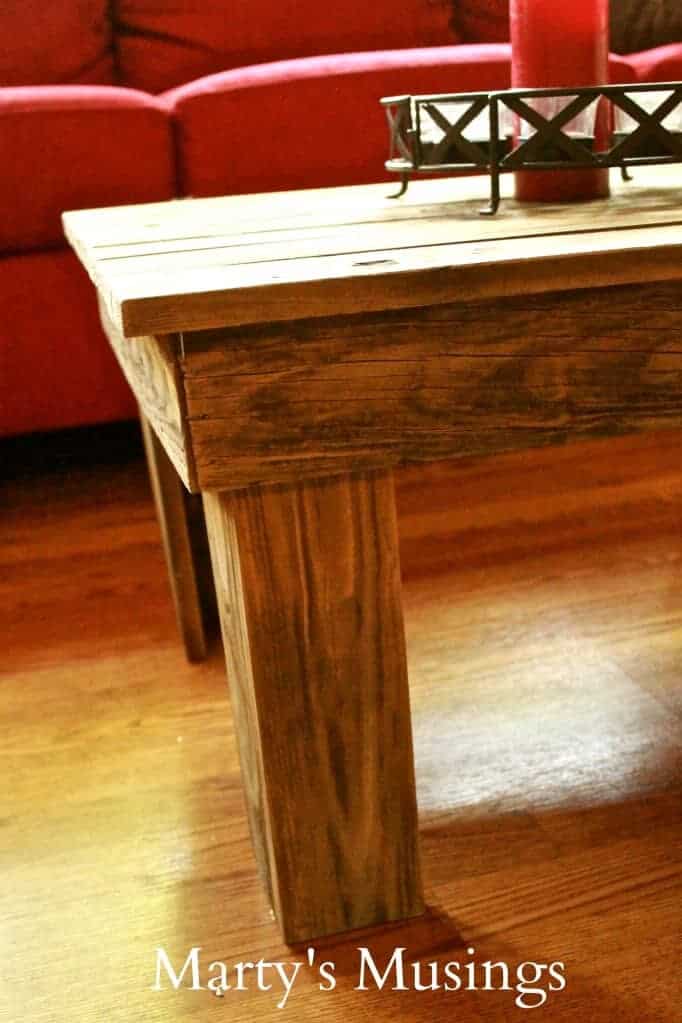 Cost:
Old fence slats – 0
Wood glue/nails – 0 (already had both)
Total time – 3 hours
End Result – priceless!
I may have discovered a new hubby hobby…YIKES!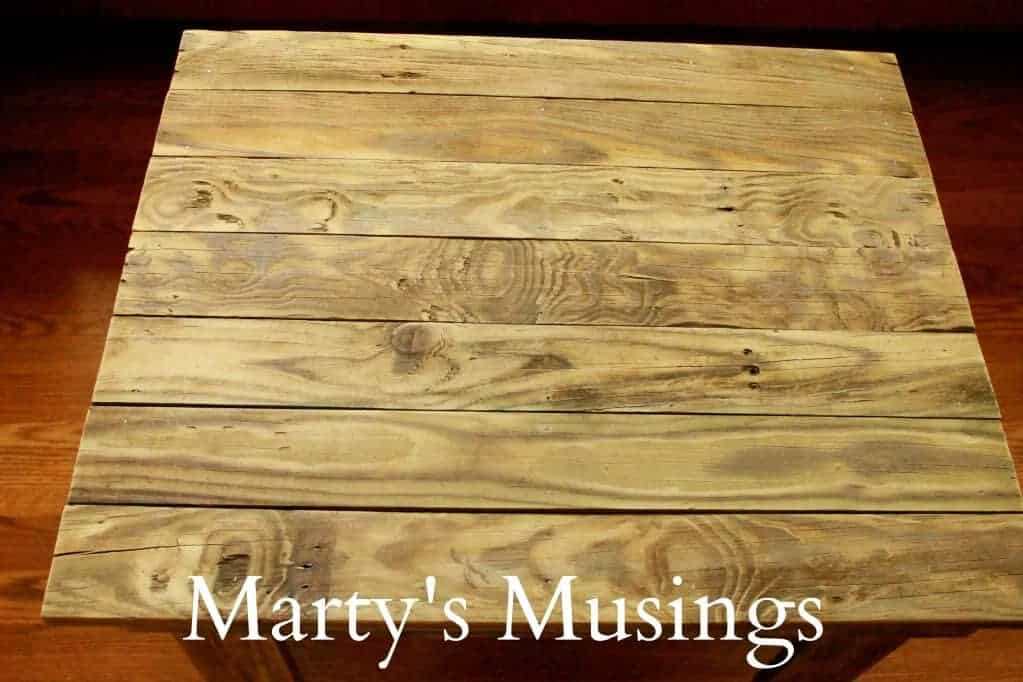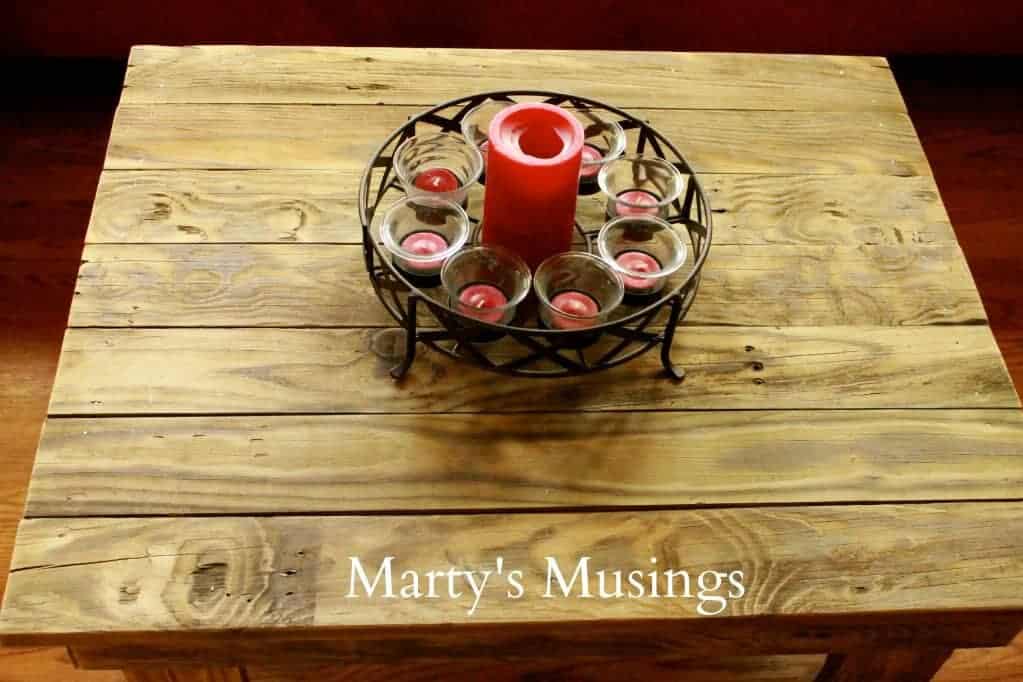 You can see more of our favorites in our 13 DIY rustic home decor projects including our own DIY window table and a fence board kitchen backsplash.