Memories of Southern Sweet Tea
This post may contain affiliate links which won't change your price but will share some commission. Read more here.
Disclosure: This is a sponsored post on behalf of Southern Breeze Sweet Tea, but my infatuation with the product is all me!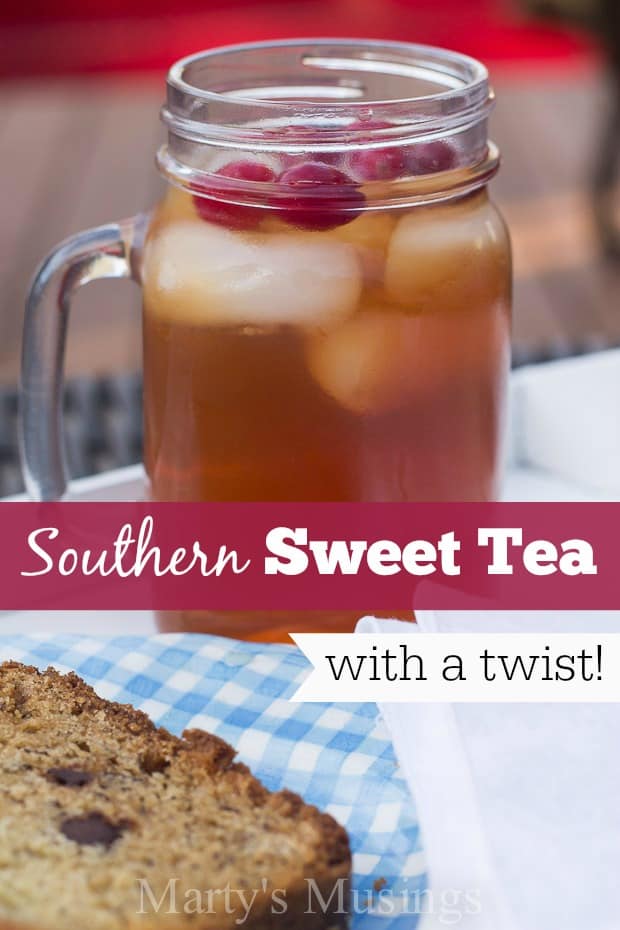 I am a southerner to the core.
I say y'all every day just 'cause I like it and that's what good southern girls do.
Where I come from is a big part of who I am.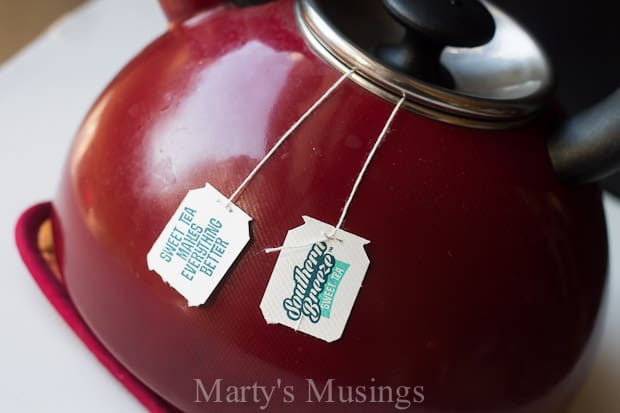 I had no idea what a diphthong was until I studied voice in college. Apparently it means you cram two vowel sounds into one syllable and elongate the first one.
Unless you're southern and you just drag out one syllable for days.
If you're a girl you might want to bat your eyelashes a little bit, too.
I love so many things about my southern heritage, including southern sweet tea.
I don't drink coffee. I tried it once out of a vending machine at a rest stop in Illinois, a memory that is forever etched in my mind.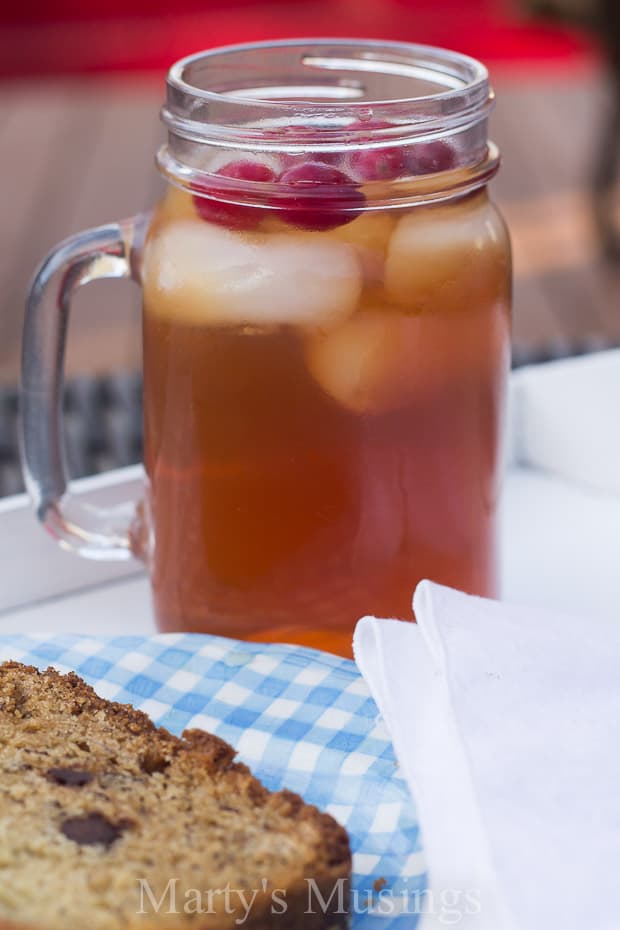 Unlike the coffee experience, one of my favorite memories of sweet tea and college is coming home to see my mom and dad, having a nice glass of iced tea with a splash of Sprite to top it off.
My mom didn't entertain a lot outside our family.
Except at Christmas. She loved the holiday as much as she loved her church friends.
Every year she would buy a new sweater or vest and have her Sunday School friends over to celebrate and eat those church cookbook recipes we all loved.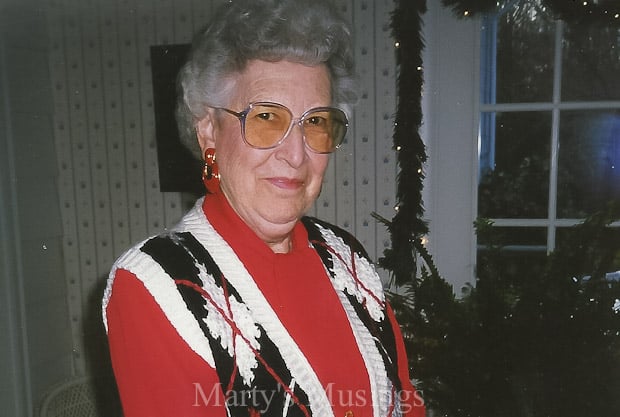 She passed on her love for the holidays to me. (Please don't judge my decorating style. I was am a work in progress.)
This was one of our first holiday meals in our new house. New 23 years ago but now a much loved place filled with years of fun and a little bit of drama.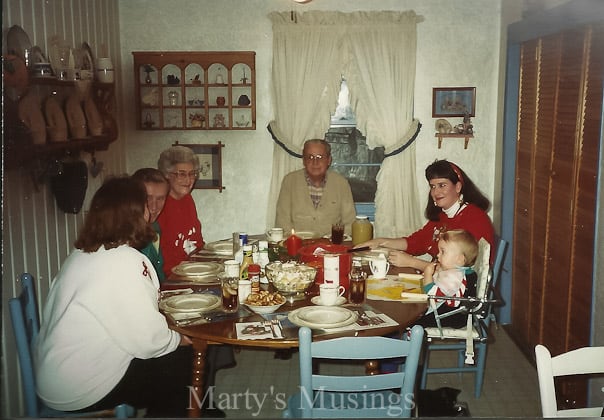 Since making sweet tea is an art I wanted to pass along a discovery that thrills me to my southern bones.
Southern Breeze Sweet Tea. Doesn't it just sound good already?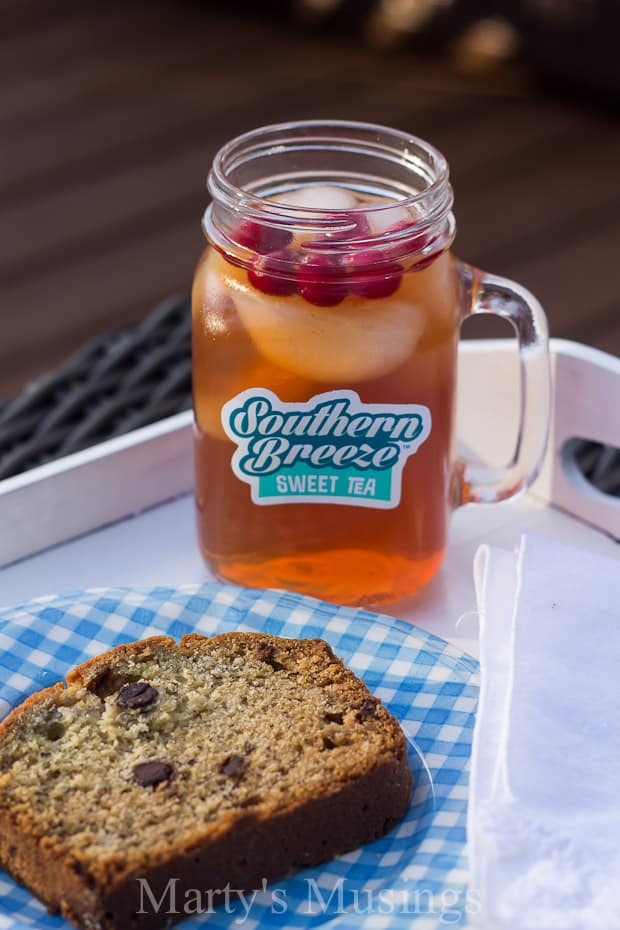 I love this tea so much that my DIY hubby bought every last box at the local grocery store (and this isn't even all of them!)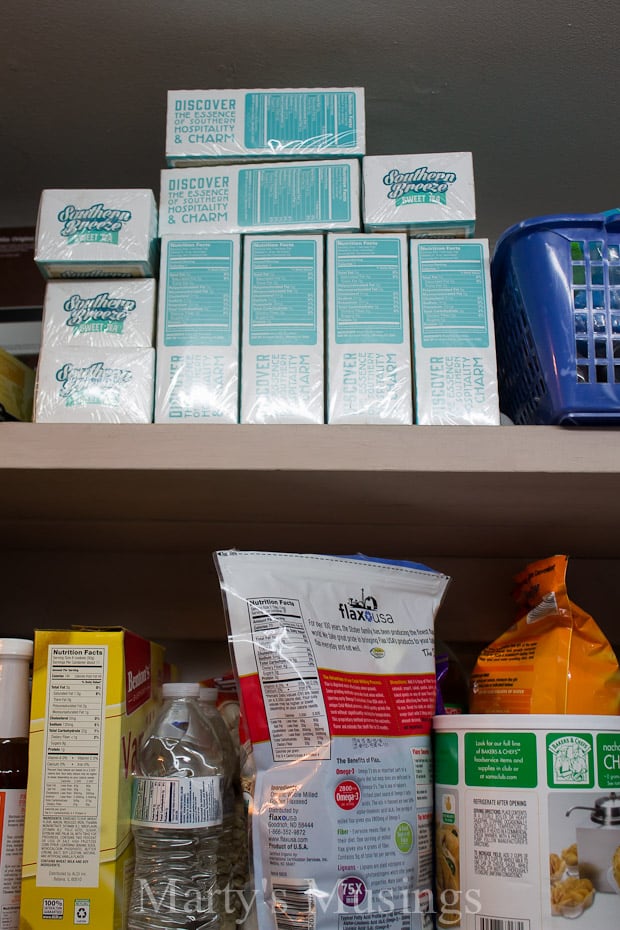 Let the box speak for itself: "Southern Breeze Sweet Tea is a sweet tea inspired by the South itself. Sweet as the scent of magnolias. Relaxed as a well-worn porch swing. Refreshing as a secret swimming hole. Southern Breeze Sweet Tea is a bottomless glass of hospitality and refreshment, made with real tea leaves in a bag that you hot-water brew, steep and chill. It's everything Southern sweet tea should be and more."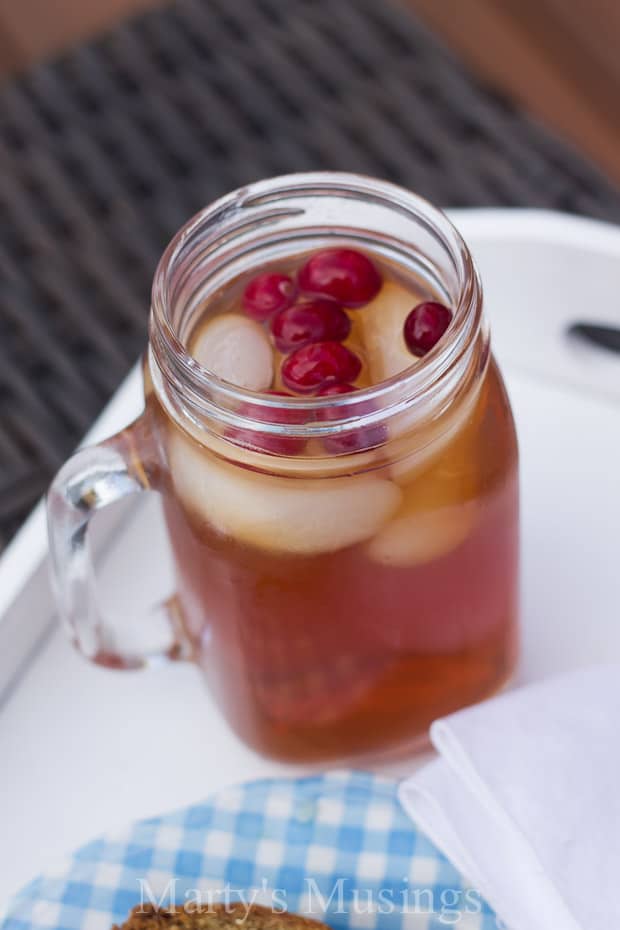 Dang. That's good writin' there!
Yep, the sweetener (Splenda) is already in these family sized tea bags. No sugar needed and zero calories!
In honor of my mom's gift of hospitality I created a special drink to celebrate the season and my love for this amazing tea.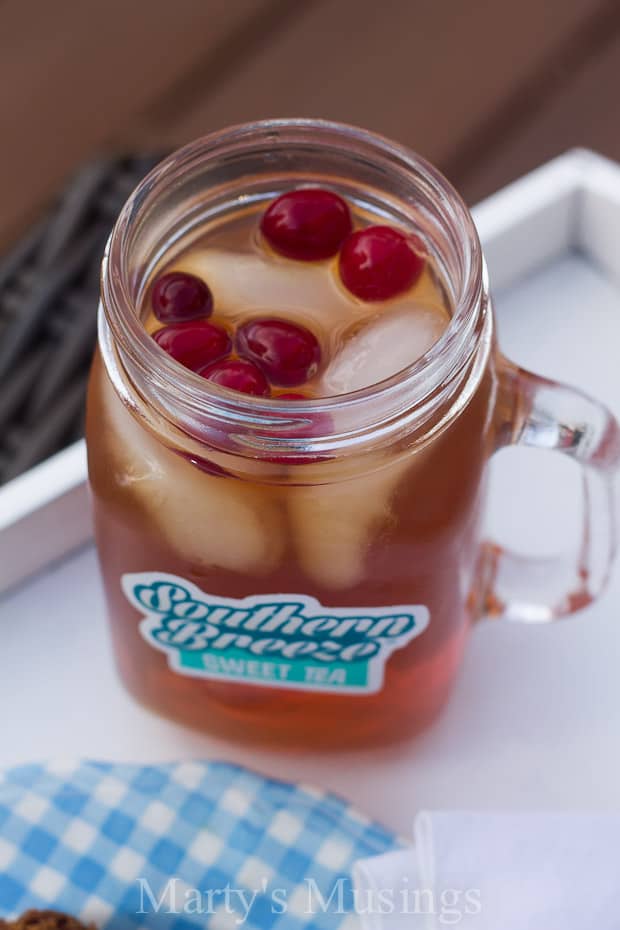 Made with tea, cranberry juice and a splash of Sprite I know you'll enjoy it this holiday season.
Southern Breeze Sweet Tea is available in Harris Teeter, Ingle's Markets, Giant Foods, ShopRite, Wegman's and in select WalMarts in November.
Click here for a $1.00 off coupon!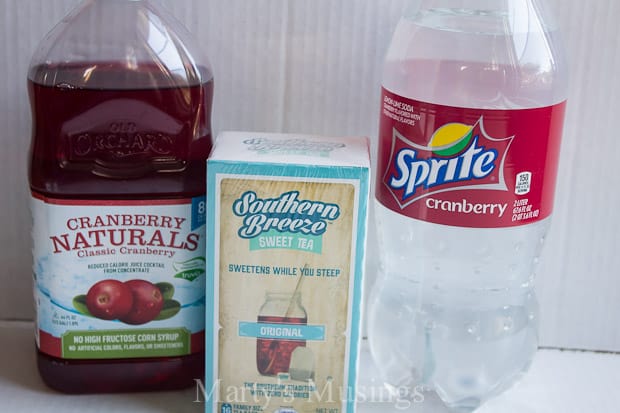 Now for the part where you get to try the tea yourself. Simply answer this question in the comments below: Should Southern Breeze Sweet Tea be served in a mason jar or a regular glass?
*Only United States addresses for the giveaway. Giveaway ends at 11:59 pm Nov. 15.
Southern Sweet Tea with a Twist!
Delicious taste of cranberry with Southern Breeze Sweet Tea.
Ingredients
4

Southern Breeze Sweet Tea bags

12

cups

water

16

oz.

cranberry juice

Sprite
Instructions
Bring water to a boil, add tea bags and cranberry juice and steep for at least an hour.

I like to steep several hours for more flavor.

Pour into glass, add ice and a splash of Sprite.
You can connect with Southern Breeze Sweet Tea via Facebook, Twitter, Instagram and Pinterest.
This post contains affiliate links.