Theater Wall Made of Vinyl Albums
This post may contain affiliate links which won't change your price but will share some commission.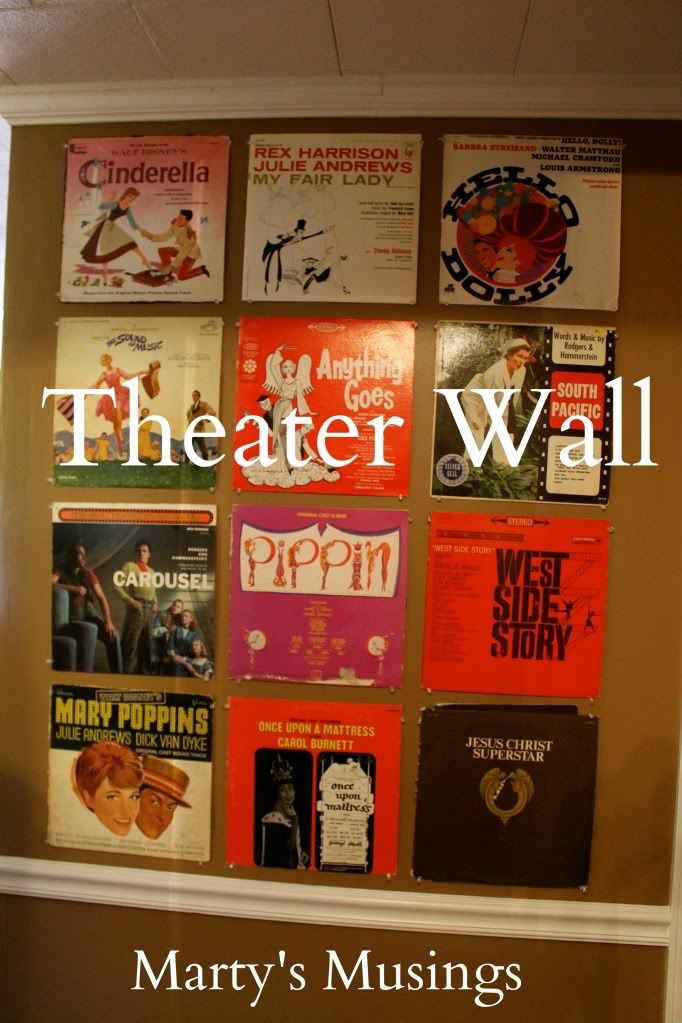 When I came home from one of my four weekends away earlier this year (read about them
here
,
here
and
here
) my husband had a surprise waiting for me. We have carried around show albums (remember vinyl?) with us for our entire 25 years of marriage. (They've been stored under beds, in the workshop and for a short while in the attic.) Some of these albums are special since they were shows one of us had been in. Others were just favorites. Tim and I met doing dinner theater so the albums had a special meaning for us.
I came home to this collection.
We have a short back hallway going to S's room. Recently repainted with new flooring, Tim tacked up the album covers (with albums still inside). Totally surprised me with this.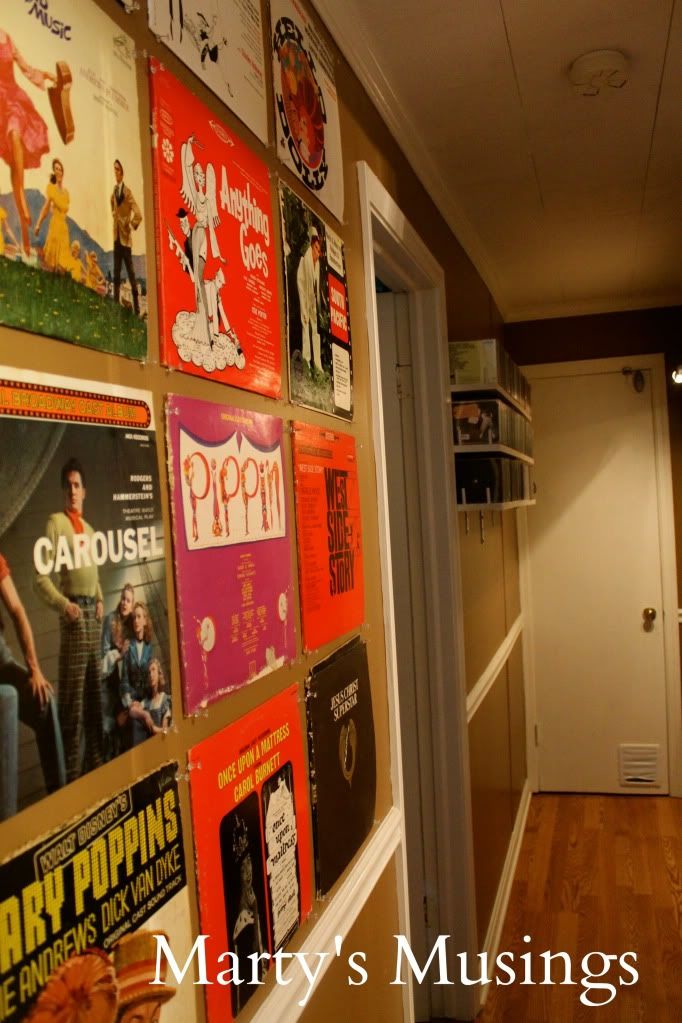 I love Mary Poppins! If you look closely I wrote my name on it. Cinderella was my favorite, though.
I played Maria in West Side Story in college. Ah, sweet memories!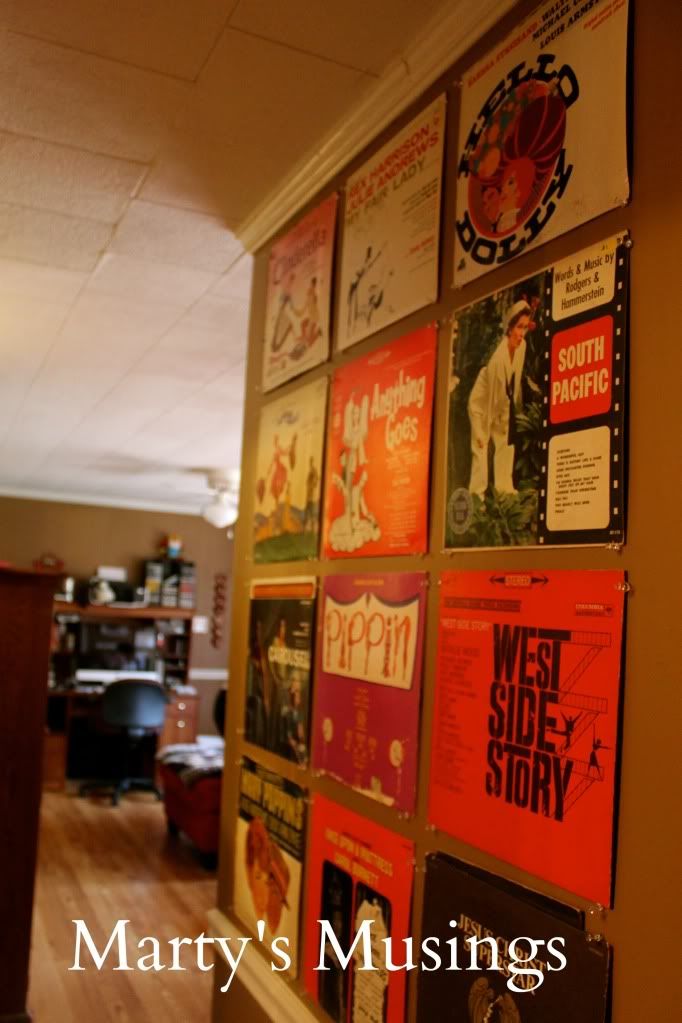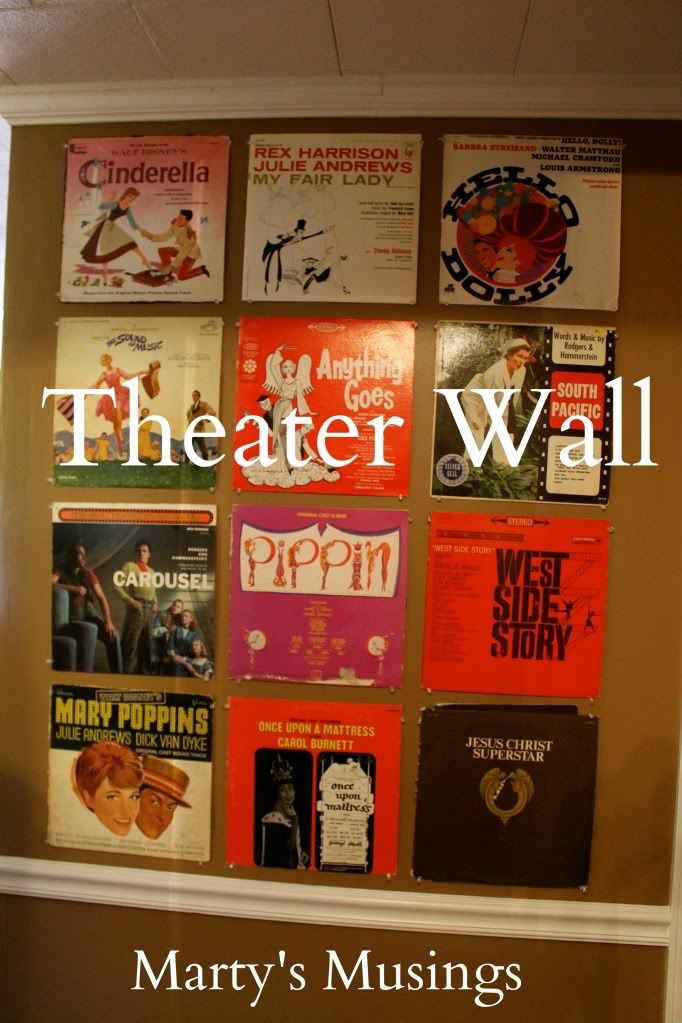 As an extra bonus Tim built these shelves for holding CD's. Very, very basic here…just painted 1″ x 6″ pine boards supported with L-brackets, but it got them all out of the way, especially since the entire collection has been digitized and now lives in iTunes. My hubby REALLY has trouble getting rid of music in any form, as you will soon see in his Studio.
Stay tuned because there is more to come right inside the room to the left of the CDs.