Yard Sale Tips: Trash or Treausre?
This post may contain affiliate links which won't change your price but will share some commission.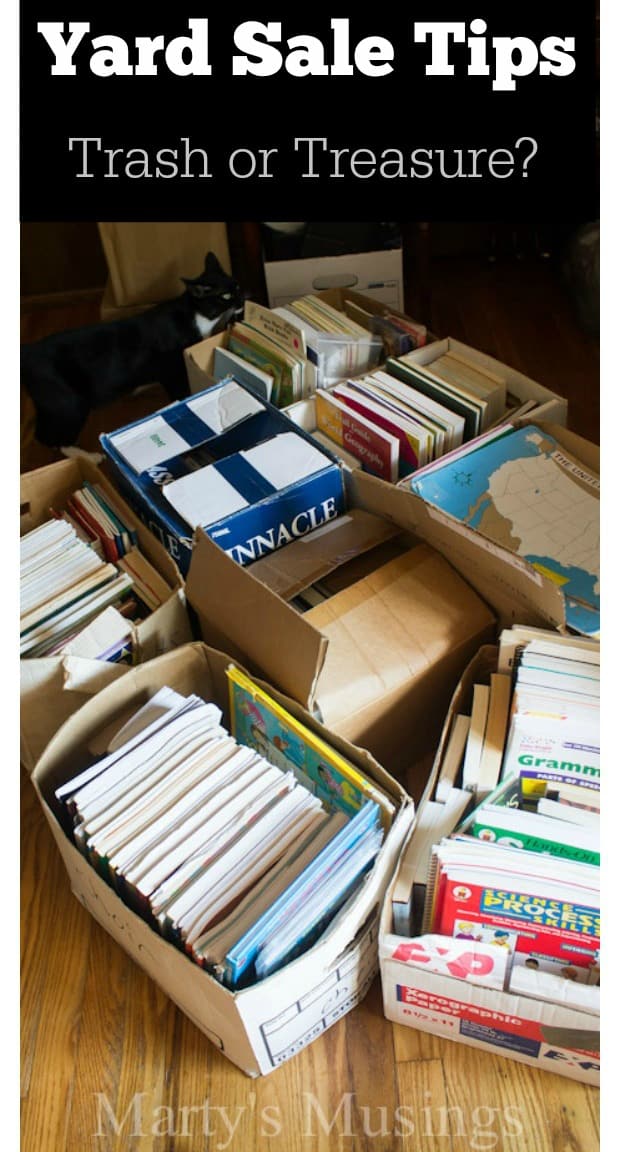 I have been yardsaling since my senior year in college, somewhere around 198_ (muffle, muffle).
I think my first purchase was a pair of amazing black patent leather high heel pumps for $.25 and I was forever changed!
When my DIY hubby and I had our first baby (now 25 and expecting our first grandchild) we were young and poor but oh so ready to take on the world, one yard sale at a time.
I have been committed to living on less (mostly 'cause there was always a lot of "less!"), but I also have looked at saving money as my way of contributing to our household when I was a stay at home mom only.
Only? Good grief. Have you seen my job description? Teacher, cook, maid, chauffeur, nurse, coach, therapist.
We can't afford me!
However, I am not an expert on very many things. Adoption and attachment disorder? Check. Homeschooling? Check. Science? Nope. Cooking? No gourmet here.
Yardsaling? You betcha!
There are some definite "rules" that I try to follow to keep from being swept away by the thrill of the hunt. I hope these yard sale tips will help you as well.
Yard sales can be overwhelming, with boxes and tables full of unimaginable goodies, but do you really, really need that bust of George Washington or those vintage table linens? The answer may be yes, it's exactly what you're looking for. If so by all means, get it! If not, keep on walking!
Can you believe the shelf below was just $1? It was all shabby and chic and completely ready for my new bedroom makeover!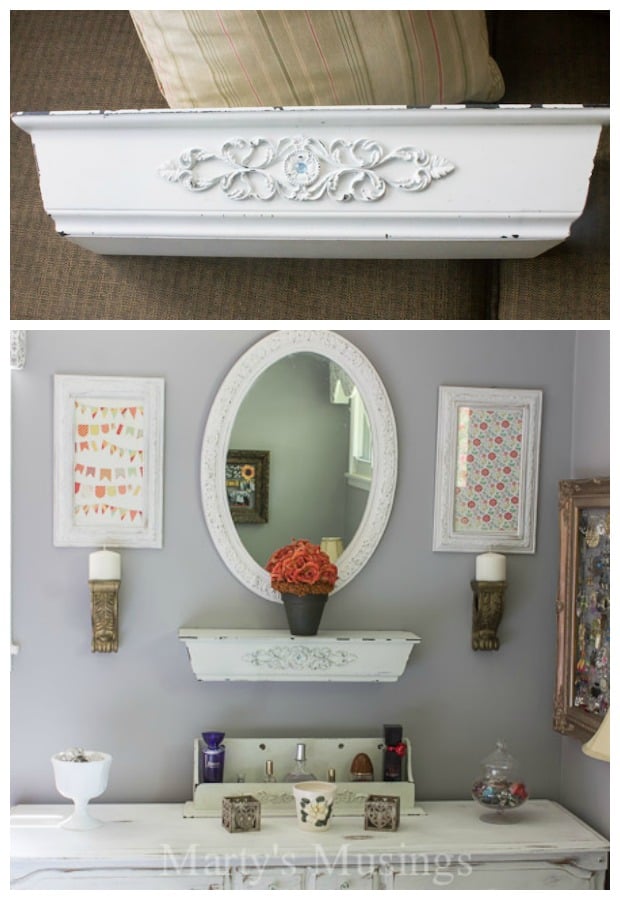 Can you afford to buy it?
Folks who have yard sales often hold them for different reasons. Some people just want to get rid of their junk and some want to get the best price possible out of their possessions. In other words, some may be willing to negotiate with the price and some may not. Know when to say no.
This metal stand was $2 and I knew it would be perfect for flowers. If it had been more expensive I might have passed on it if I didn't have a place for it.
(On a side note, don't you think it would be cute with spray painted baskets and ribbons in it for my craft room?)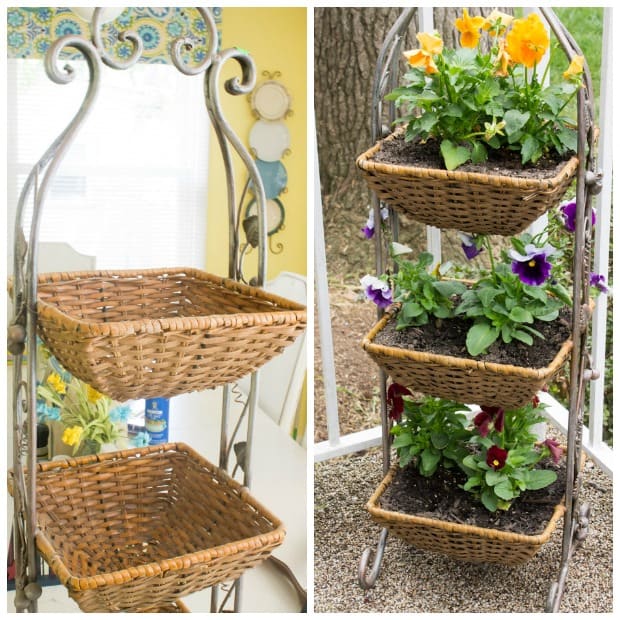 Can you afford NOT to buy it?
I know when I'm strapped for cash it can be hard to know whether to take the plunge and buy something, even if it's relatively inexpensive. I try to ask if I will kick myself later because I didn't get it.
Does it fit your decorating style? Will you need it in the future (seasonal decor, clothes, kids products)?
I found this ornament wreath for $1 and knew from Pinterest that it was still in style. Last year I used it as a table decoration and base for a hand me down tree.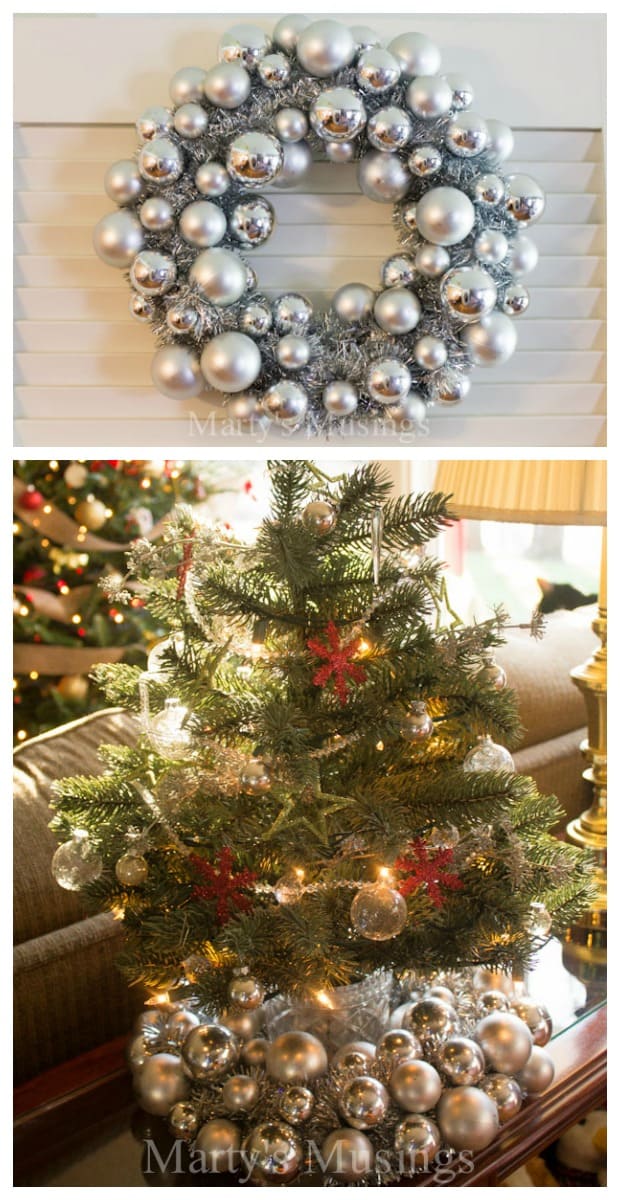 Can you use it for a present? When my kids were younger I bought most of their toys and gifts from yard sales. Even brand new items can be found if you start stocking up in advance and thinking ahead. Do you need wedding and baby gifts? Keep that in mind as you're shopping.
One of my hubby's requirements for me has been to question the owner but also ask to plug in electrical items. If the owner isn't willing to do that maybe it's not worth taking a risk.
Can it be repaired or repurposed? Sometimes my desire to be creative and a trendsetter overshadows the fact that it's just a piece of junk.
This is a big question! If you yard sale and thrift as much as I do you will have more "stuff" than you can ever use if you don't ask this question of yourself as often as possible!
I just loved this copper vase thingy for $1 when I saw it last year. Even though I didn't have a place in mind for it I knew it would fit in with my rustic/shabby chic decor. I ended up using it as a centerpiece for my fall tablescape last year and just adored it!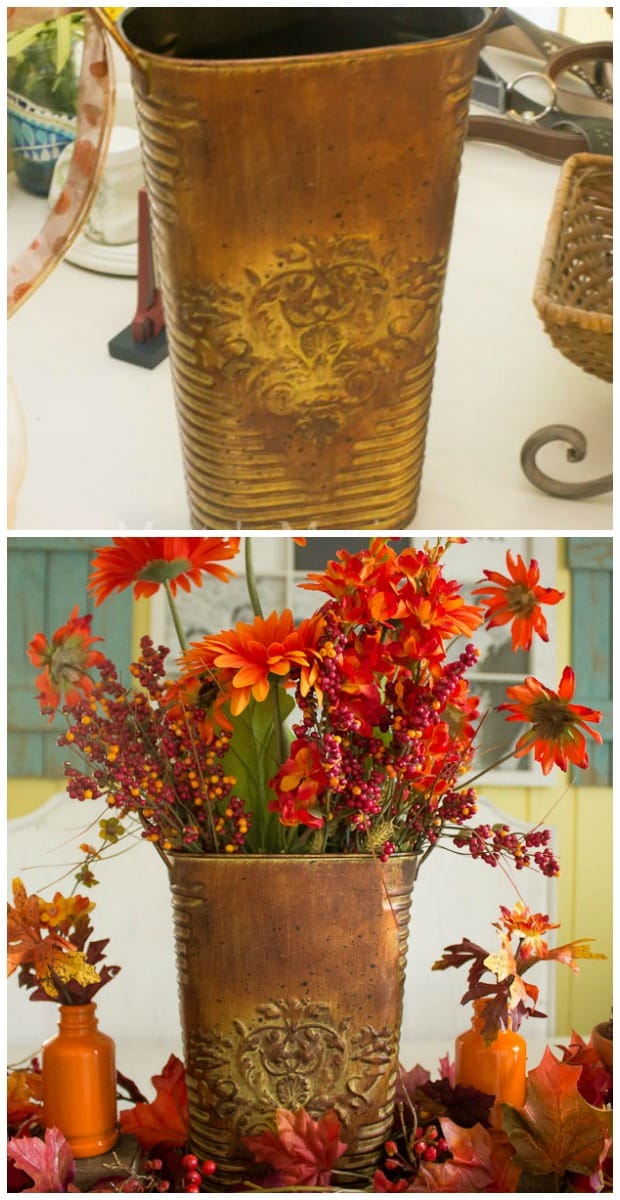 However, if it didn't fit in and I couldn't answer yes to all these other questions then I would have passed on it, $1 or not.
Do you have a place to store it while you figure out what to do with it or fix it up?
This is a biggie if you're short on space like we have been. Is there room in your attic, workshop, garage or storage building? This could make your decision for you.
That shabby chic shelf above stayed in my attic for several months until I was ready for it in the bedroom.
Do you even like transforming ordinary finds into something unique that proclaims your style?
There are many ways I can change an ordinary object into a one of a kind piece, but I don't use power tools and am limited by my knowledge and skill.
Do you have a handy hubby or is it worth it to learn?
Do you have what you need or will it cost more for paint and tools than it's worth?
Now with all this said, I do buy some thrifted items that don't work or I end up giving away to charity. (Because as much as I love to go to yard sales I despise holding my own!)
I rarely buy new clothes so the subject of buying used clothing is one dear to my heart. Would y'all like to know some guidelines for buying used or thrifted apparel? That might just be another blog post ~smile~
For more yardsaling tips check out my post on the top 10 yard sale bargains.