5 Minute Christmas Cards
This post may contain affiliate links which won't change your price but will share some commission. Read more here.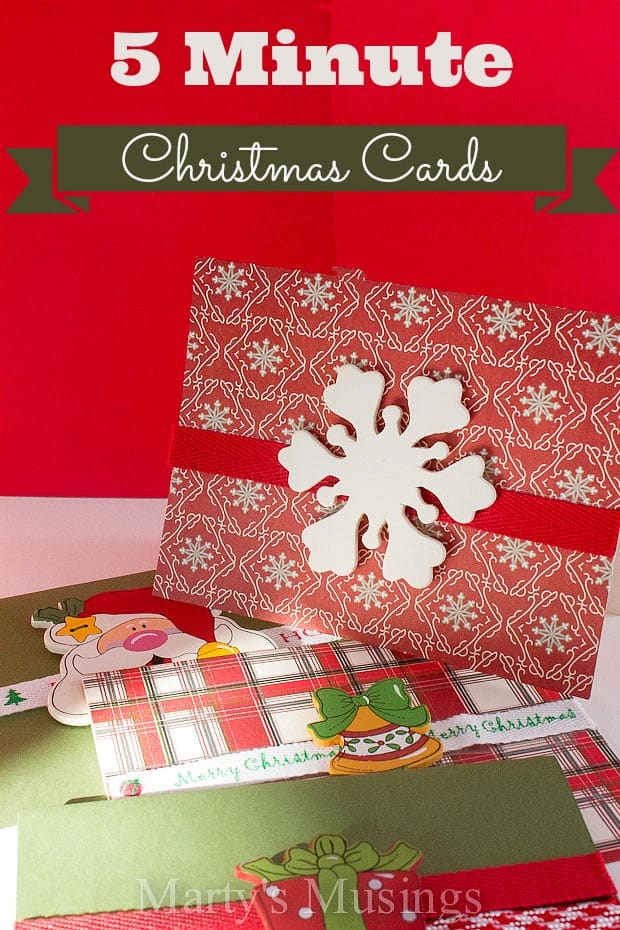 My life has always seemed busy.
Giving birth to two children and adopting a sibling group of three more.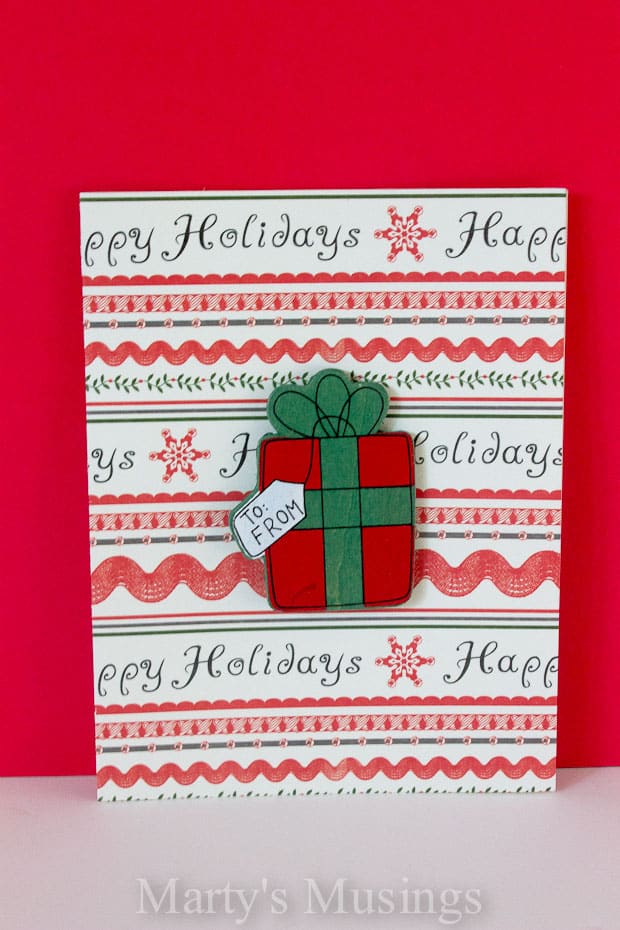 Homeschooling for 19 years with four more to go.
Church ministry and activities, sports and music lessons.
Caregiving for elderly parents.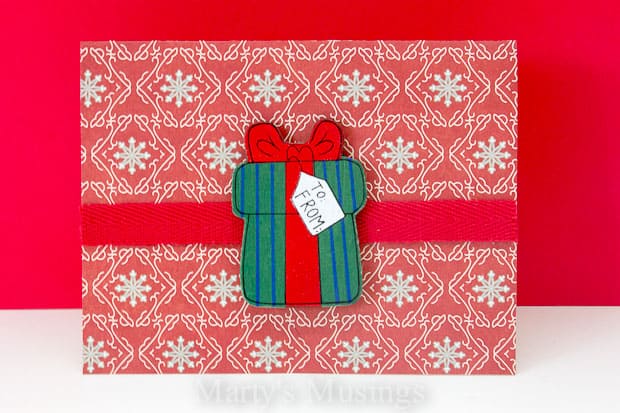 After years of 24/7 commitment to my family, I am now spending my time juggling between homeschooling our two youngest children, being present for our adult children and pursuing blogging full time.
As much as I love giving homemade cards it just isn't happening for me in this stage of life.
Last weekend I went on a 3 day scrapbooking retreat and caught up with 6 months of Project Life. Oh, boy, how ridiculous to get that far behind!
I ended up with just a few minutes left at the end and I whipped up these cards in a flash.
They are perfect for the crafter yet easy enough for the novice.
Want to give them a try?
First you need to buy some 8 1/2 x 11 cardstock. This pack was on sale after Christmas last year at Michael's and I snatched it up for pennies. You can use solid colors, but I love patterns.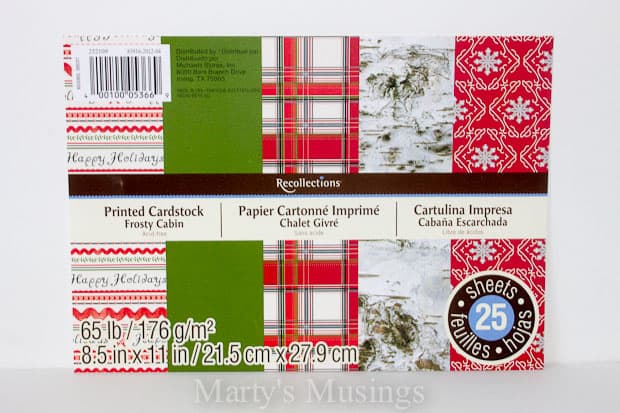 Here are the rest of the supplies you will need.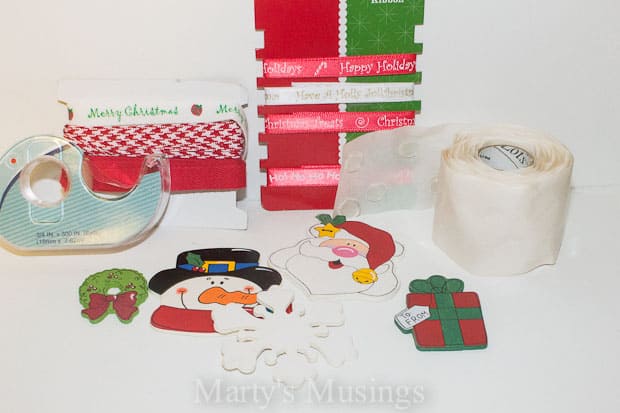 The ribbon was also purchased after Christmas at various craft stores.
I got the double sided tape at the dollar store. Choose tape based on the width of the ribbon.
The large pop dots were bought with a 50 percent off coupon.
Guess what? The wooden craft doodads were on sale after the holidays, too. Imagine that!
Cut your cardstock in half (5 1/2 x 4 1/4).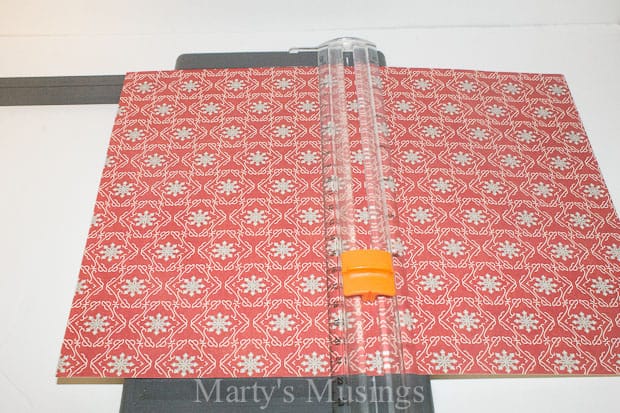 Fold or score the paper in half.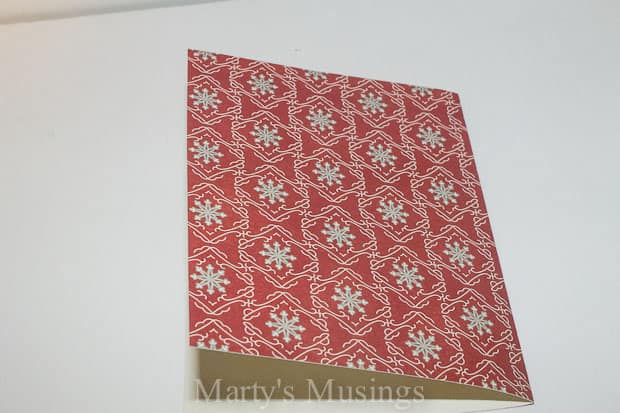 Add a strip of double sided tape horizontally across the middle (or vary it and create some that are vertical). I just eyeball this. I don't measure.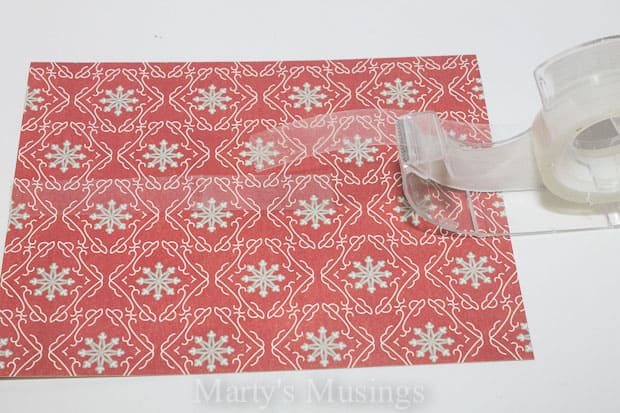 Lay the ribbon on top of the tape.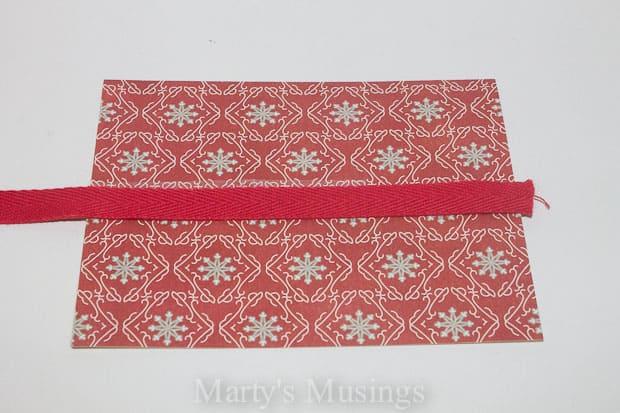 Trim the ribbon even with the sides.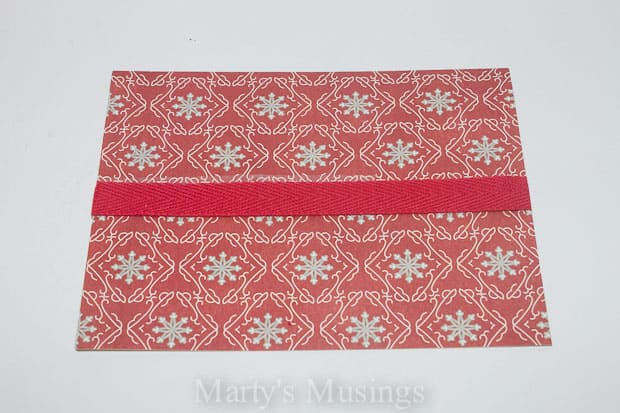 Add a large pop dot to the back of the wooden embellishment.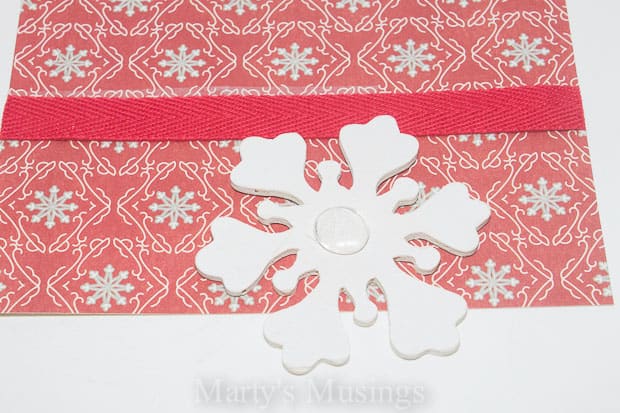 Center your snowflake (or other embellishment) and you're done.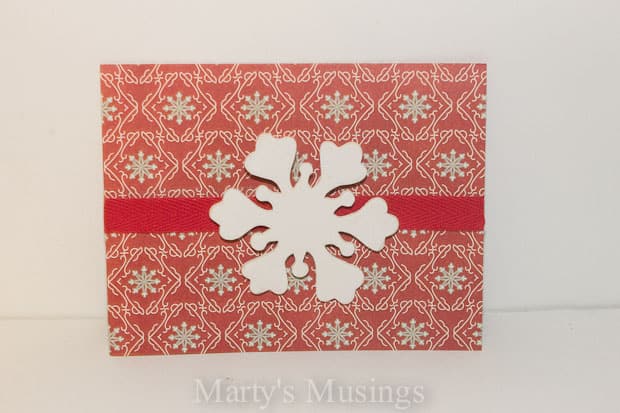 You can use any kind of ribbon you like. I happen to have a rather large ribbon collection.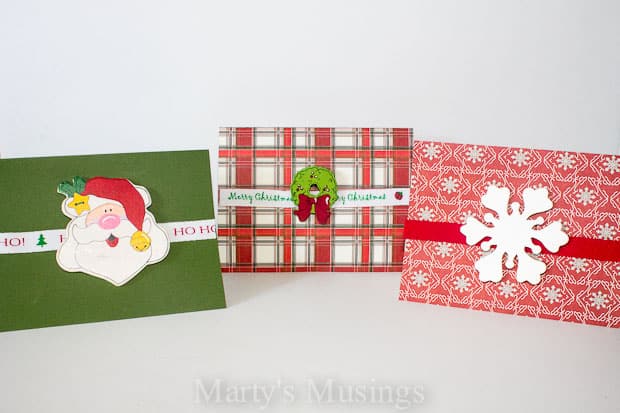 Be creative with your use of embellishments. Try a sticker backed with cardstock or use buttons or silk flowers.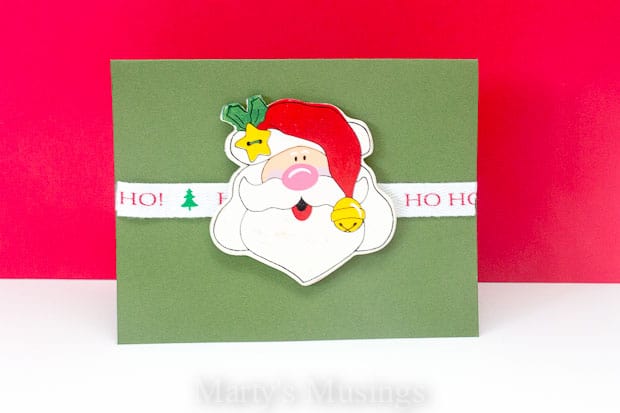 You can translate this idea to any season or occasion for a homemade card. Change up the ribbon, cardstock and embellishment and you're ready!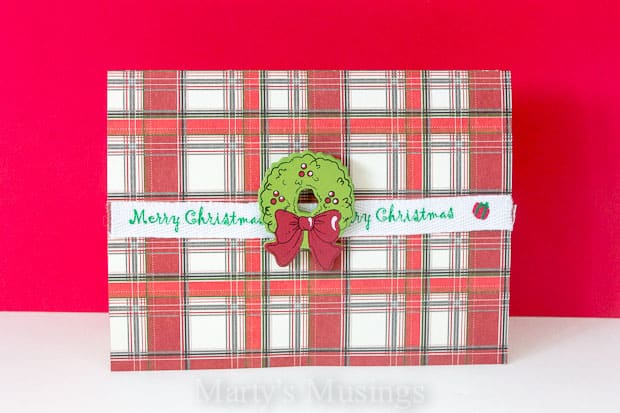 These cards might require a bit more postage because of the weight. Check with the post office to be sure if you are mailing them.