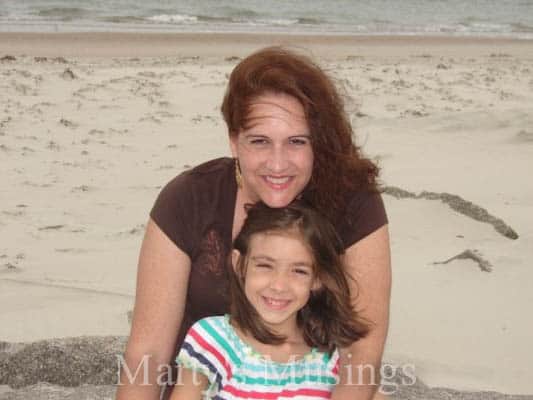 When I least expect it, God answers the prayer of my heart almost before I can even utter it aloud. Though tonight's prayer was one I've prayed for years, wondering in the darkest moments if the answer would ever come.
As you can tell from my blog, we have three adopted children. Our relationship with our oldest, B, ended in estrangement after eight years of tremendous pain, grief, trials and desperation. Years of wondering if our family could survive her emotional pain and the physical torment that was thrust upon her by her birth parents. We did everything we could to love and help her, only to have it end in rejection and heartbreak for us. But God was faithful through it all to sustain us, especially me, because her anger was focused on me.
I can honestly say I've never been punished so painfully for something I was not responsible for. I understand her attachment problems, her physical and emotional abuse, her parents' drug addiction. None of that understanding eased the pain of the "total" story that I can't begin to share here. A wounded puppy will attack the person who tries to help and that's just what B did to me. But in my prayers, I still have hope that one day the seeds we planted in her life will come to fruition, that she will learn forgiveness and the depth of God's amazing love. But that all lies within B herself.
What does this have to do with God answering my prayer? Moments after I told Tim that I wondered if S and M would ever appreciate or understand the sacrifice we've made for them to have a chance at a better life, I had the answer to that prayer.
I showed S some forms that I had spent hours filling out to help her get help with her speech/expressive language challenges. I told her that was what love looked like. She immediately got mad, crossed her arms, stuck out her lip and got big tears in her eyes. She said she didn't need any help, one of the biggest beliefs that unattached kids have. To let someone help them, they have to be able to trust that they won't be abandoned or hurt again.
I went through the same discussion that I've had so many times with her. Her birth mom did bad things to her body when S was inside her, resulting in S being born at 33 weeks and 3 pounds 3 ounces. She was also neglected for the first 6 months of her life, until social services took her and B away. It wasn't S's fault that she had trouble with learning issues, but it was up to S to use the help that was being provided for her.
At that moment, she practically leaped into my lap and just cried. She told me she knew how much I loved her and how lucky she was to be in this family. We talked about all the stages of grief she has gone through, how she used to fight me for so long that I had to physically restrain her while she tried to scratch, bite and kick me. And how she was sorry she had done that. How she would get up in the middle of the night and come to me just because she was lonely and missing her birth mom. I told her I knew she had come so far in dealing with huge emotions that many adults never resolve in their own life.
Of course, I cried. And thanked God that He answers my prayers moments after they came out of my mouth. He allows me the privilege and responsibility of being faithful to continue to pray these prayers over my children. God in His sovereignty believed our family could handle this tremendous task, of helping wounded children heal, in spite of our humanity, and because of our faith.