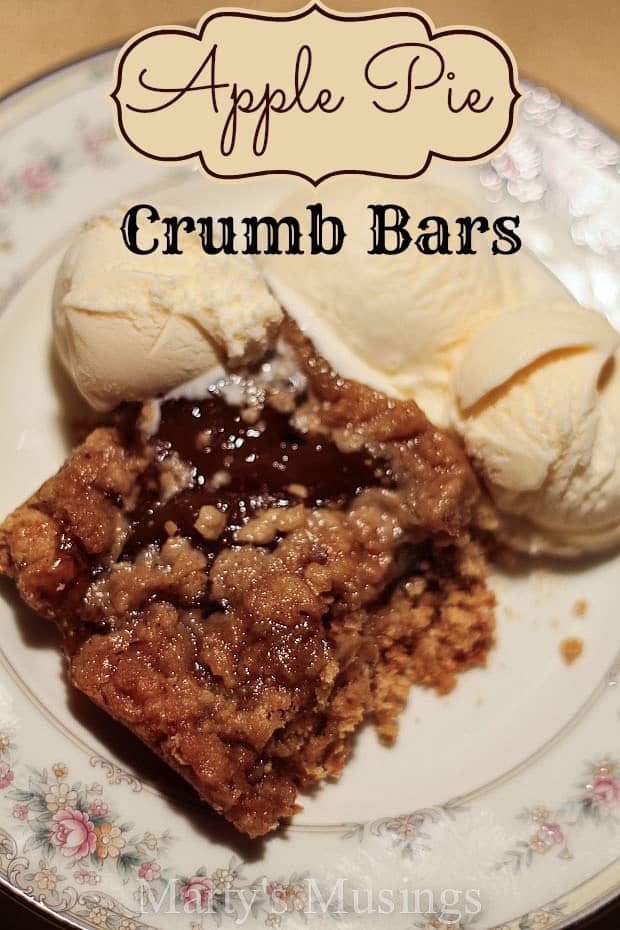 Sometimes I just feel the need to make something sweet. Don't you?
When I found a jar of apple pie filling I knew needed to be used up the search was on for a new dessert!
I found this yummy recipe for Apple Pie Crumb Bars online and knew it was easy and sounded great.
Here are the ingredients you'll need, and I'll bet you have them easily stocked in your pantry.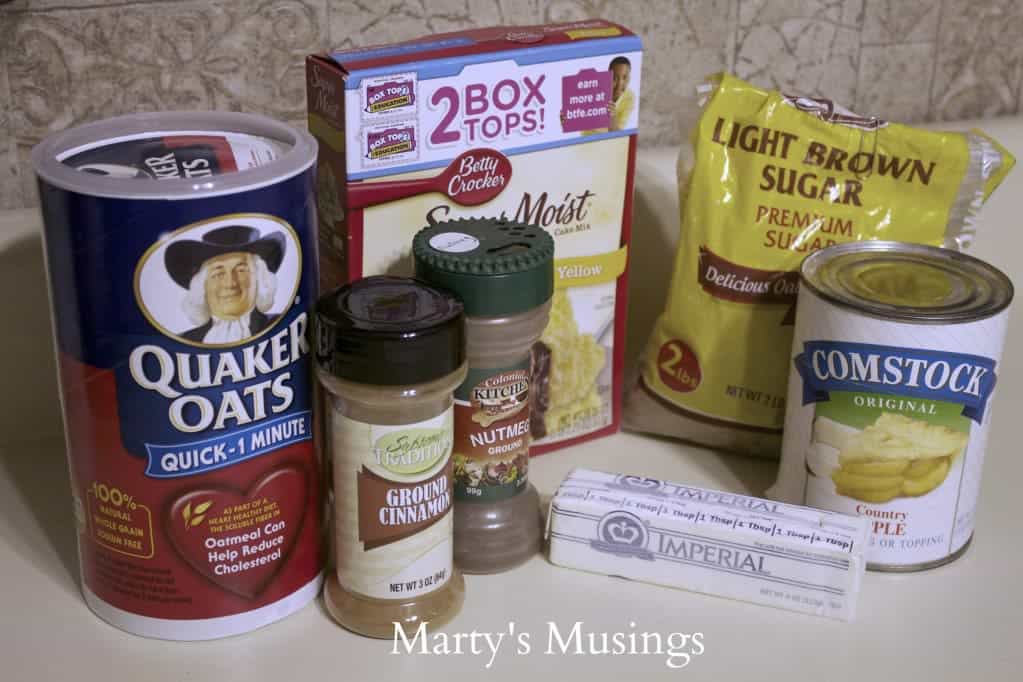 By all means serve this with ice cream! I had a little bit the night I made it and then went to the grocery store the next day just to get vanilla ice cream! It was delicious.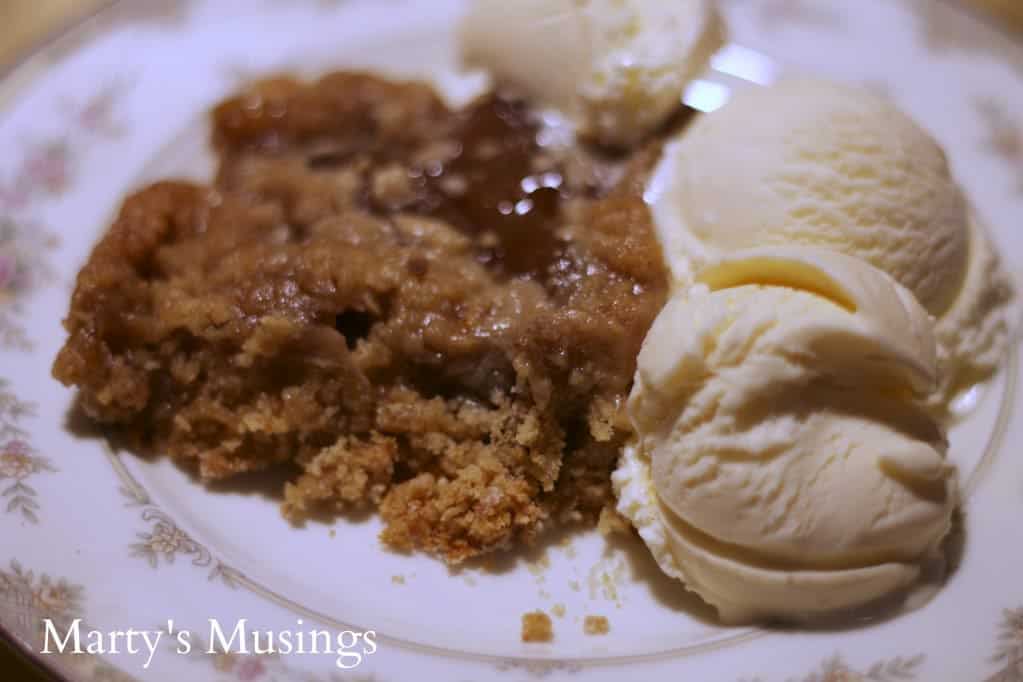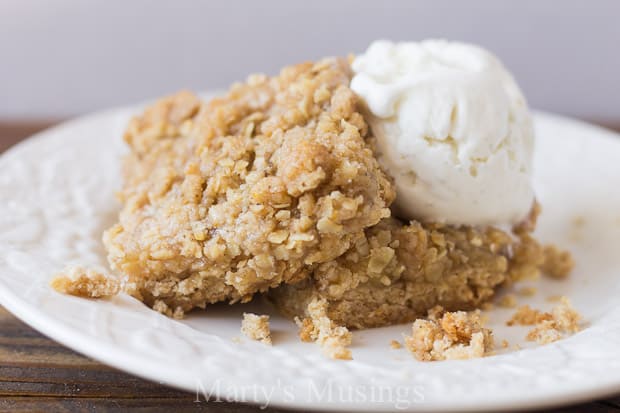 Apple Pie Bars with Crumb Topping
2013-10-28 10:26:49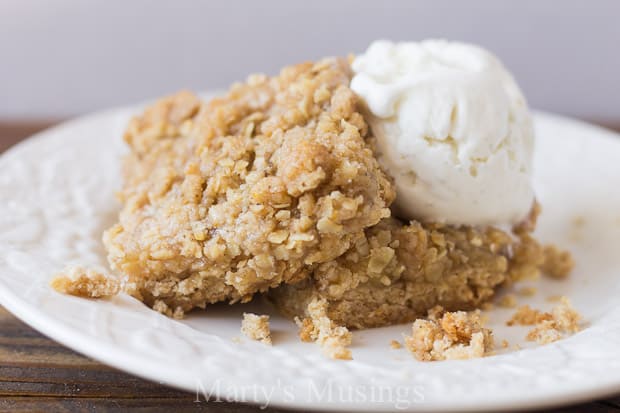 Quick recipe for a delicious bar made with cake mix and pie filling.
Ingredients
1 18-oz pkg yellow cake mix
1 1/4 cups quick-cooking oats, divided
1 stick margarine, softened, divided
1 tsp ground cinnamon
1/2 to 3/4 tsp ground nutmeg
1 egg
1 21-oz can apple pie filling
1/4 cup brown sugar
Instructions
Preheat oven to 350 degrees. While oven is heating, grease and flour a 9x13 inch pan.
In a large bowl combine cake mix, 6 tbs margarine, 1 cup of oats, cinnamon and nutmeg. Set aside 1 cup of this for the topping.
Add egg to the remaining mixture and mix well.
Press evenly into pan, pour pie filling over base and spread.
Take remaining topping and add 1/4 cup oatmeal, 2 tbs margarine and brown sugar.
Mix well and sprinkle over pie filling.
Bake for 35 minutes or until topping is a light golden brown.
If desired, serve with vanilla ice cream.
Notes
I put a little flour on my hands when I'm patting out the dough.
Marty's Musings https://www.martysmusings.net/
Want to see more of the desserts I love? Just click on the picture to be taken directly to the recipe.