7 Easy Slow Cooker Soup Recipes
This post may contain affiliate links which won't change your price but will share some commission.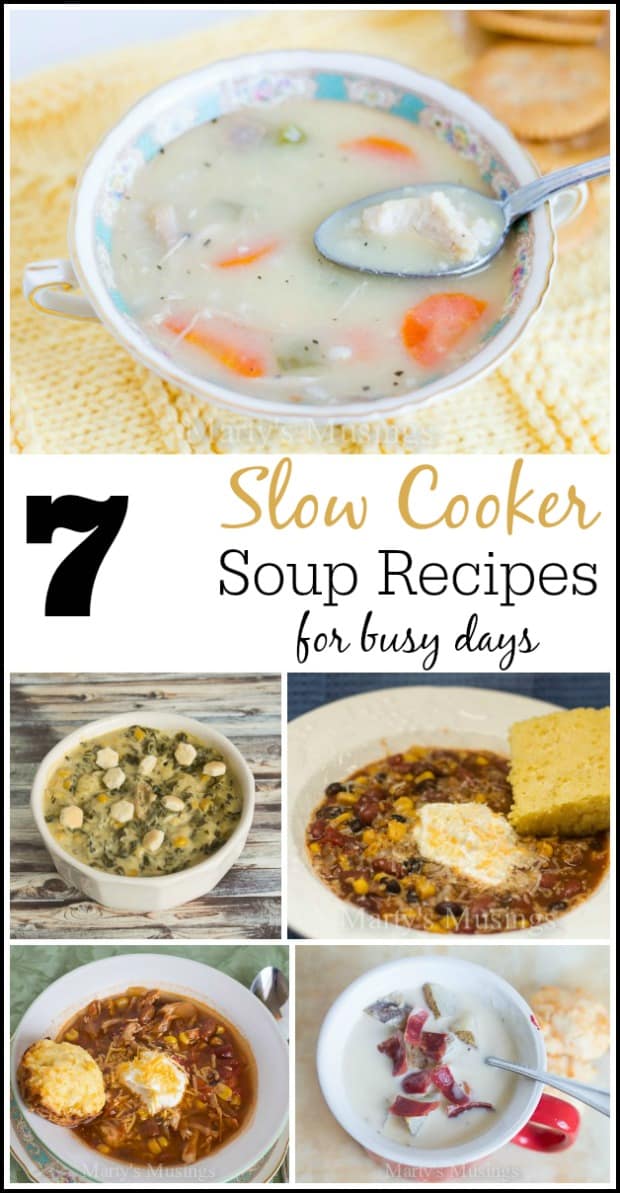 Po-ta-to, po-tah-to? To-ma-to, to-mah-to. Slow Cooker, crock pot?
What ever you call them, this little appliance is a lifesaver!
When the weather gives the slightest indication that fall is own its way, my heart starts beating faster and I snatch up my cookbooks as fast as I can.
I love soup recipes and the fact that I can smell it simmering all day in the slow cooker is a plus. The house smells great and I don't have to stress over what's for dinner.
One little problem? My DIY hubby has this wacky belief that soup is only for cold weather. From approximately May to October I have one less menu choice in my arsenal.
I use the argument that an entree is hot and soup is hot, therefore one is equal to the other. (I am a homeschool teacher after all!)
He shoots down my argument and I honor his wishes because I want to please him with our dinner options.
But it's fall, y'all!
So I'm here today to give you some easy options for a delicious meal of soup, maybe your favorite sandwich, or even a salad if that floats your boat.
Hands down, Taco Soup is my family's favorite soup. This is one of the easiest soups around and is great for a crowd. Cook the ground turkey/ground beef ahead of time and you have an open and dump recipe that will become your favorite, too!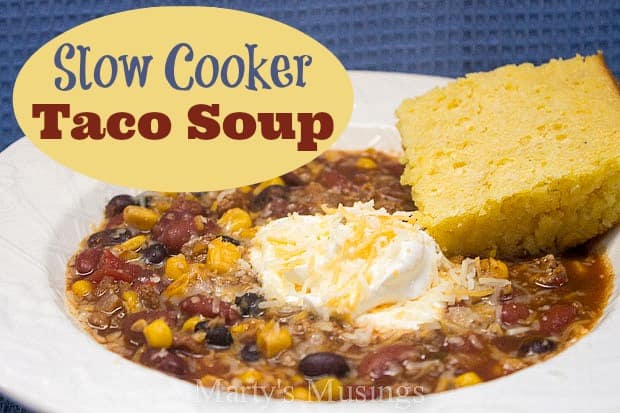 One of my personal favorites is this Copycat Olive Garden Chicken Gnocchi Soup. This soup is hearty and filling and makes my mouth water just thinking about it!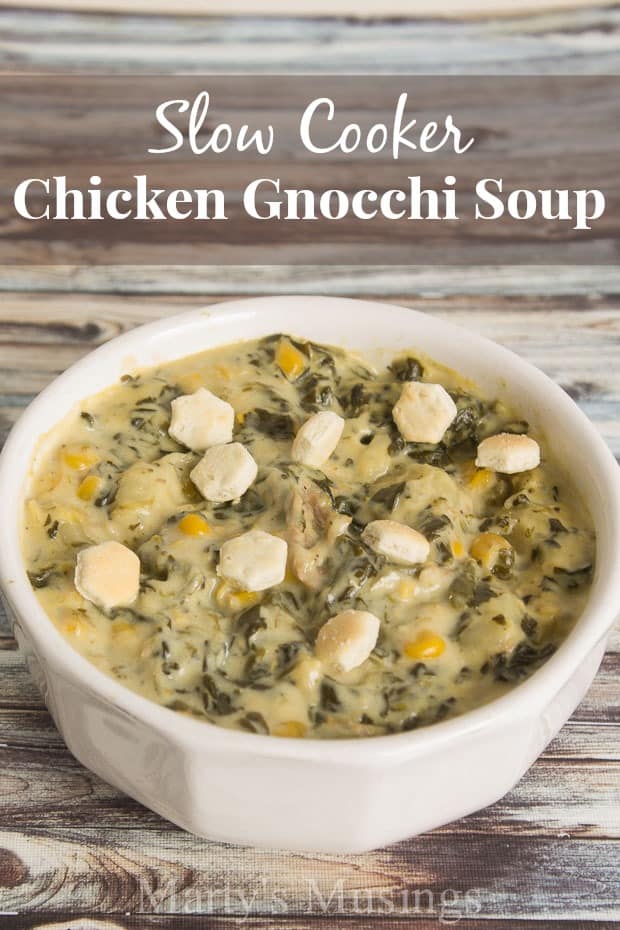 Slow Cooker Olive Garden Copycat Chicken Gnocchi Soup
This Chicken and Rice Soup is one of the healthiest soups I fix, but it still tastes great!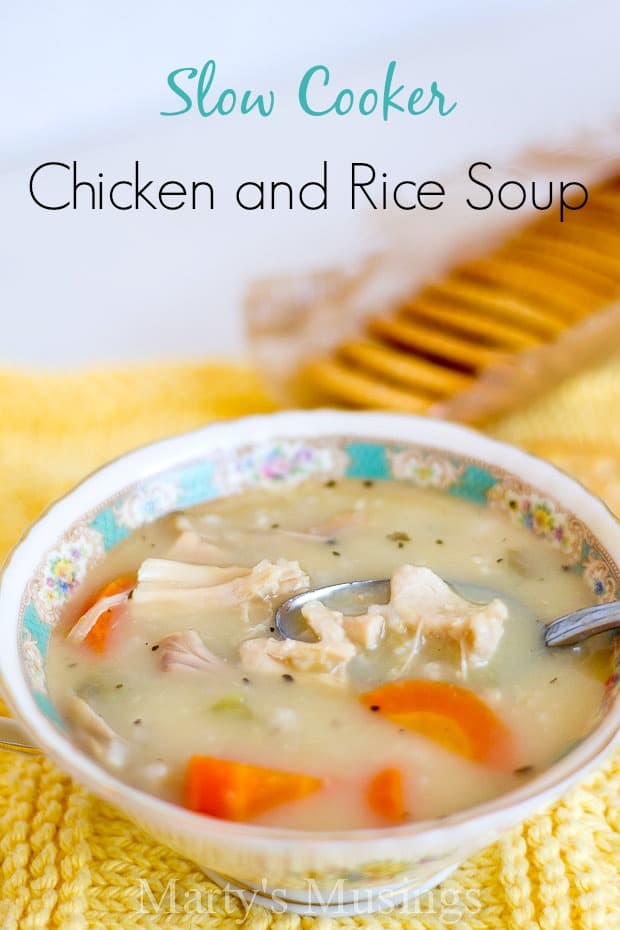 We love chili and adding chicken to the standard recipe makes this Chicken Chili recipe another favorite.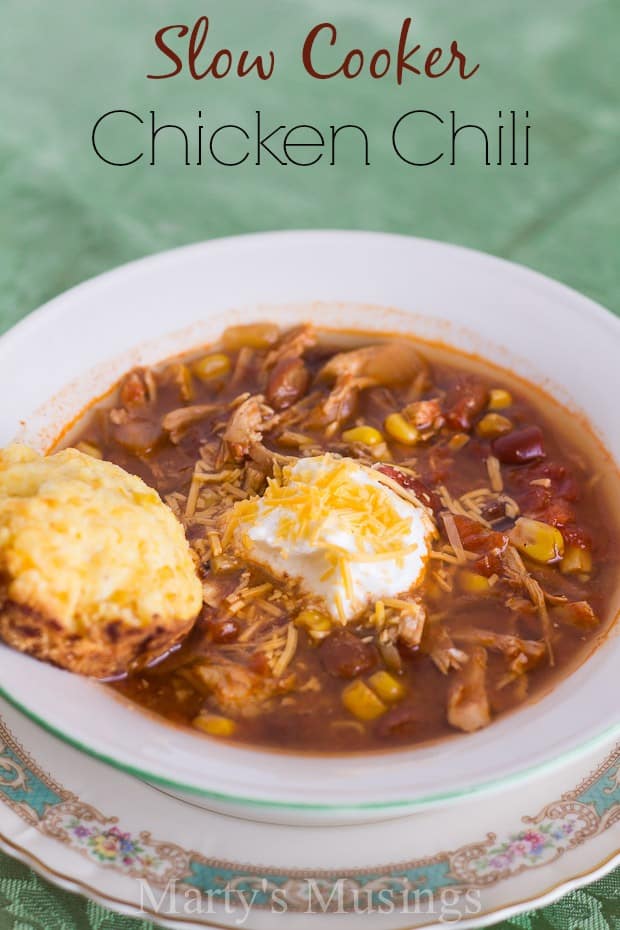 If you want to totally impress your family make this Jiffy Corn Bread with creamed corn to serve alongside the chili. It's easy and incredibly moist.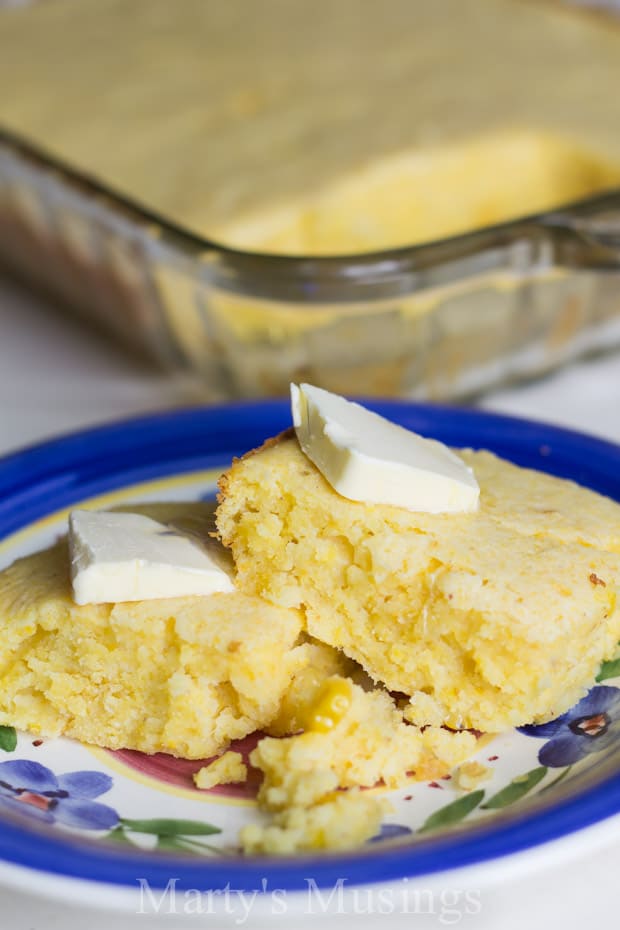 Slow Cooker Chicken Noodle Soup is a favorite comfort food for my family.We often enjoy it after wintry days spent having fun in the snow or when someone is sick and needs a little "mama" care. It's super easy.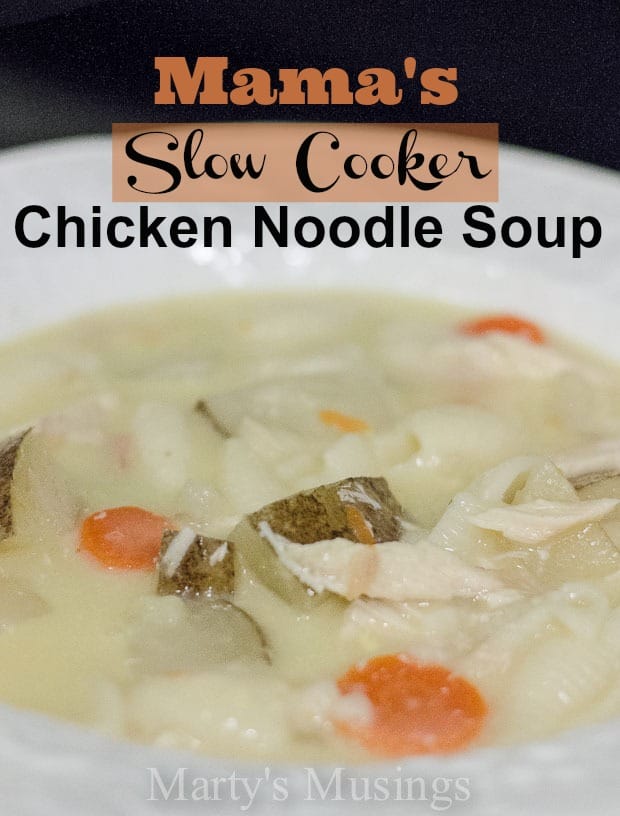 Slow Cooker Chicken Noodle Soup
This Clam Chowder recipe is one I adapted from a stovetop recipe because any time I can use my slow cooker instead I will. I love the ease of dinnertime when the prep work is all done for me!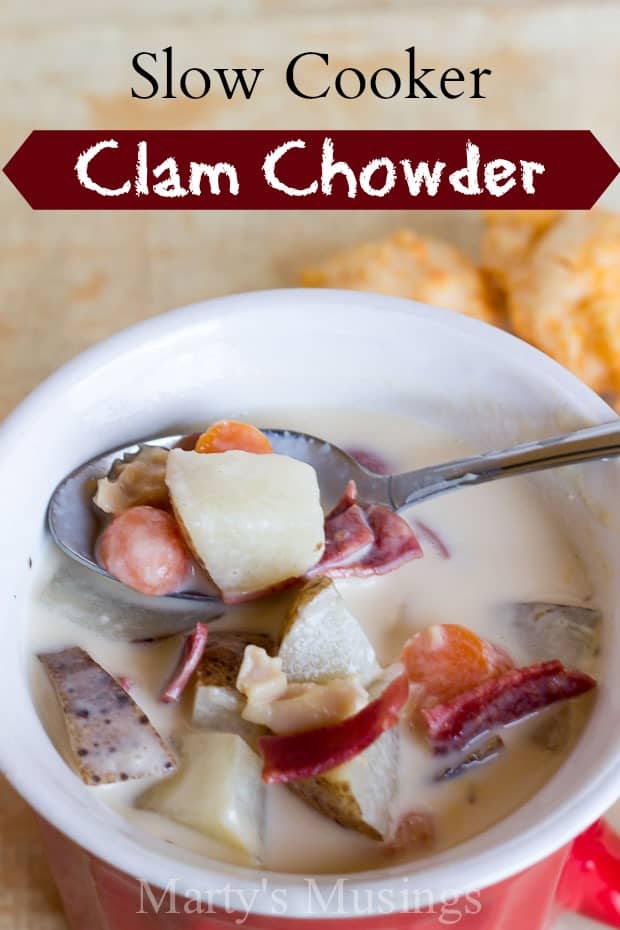 A spin on chicken chili, this White Chicken Chili recipe uses white beans instead and is equally delicious.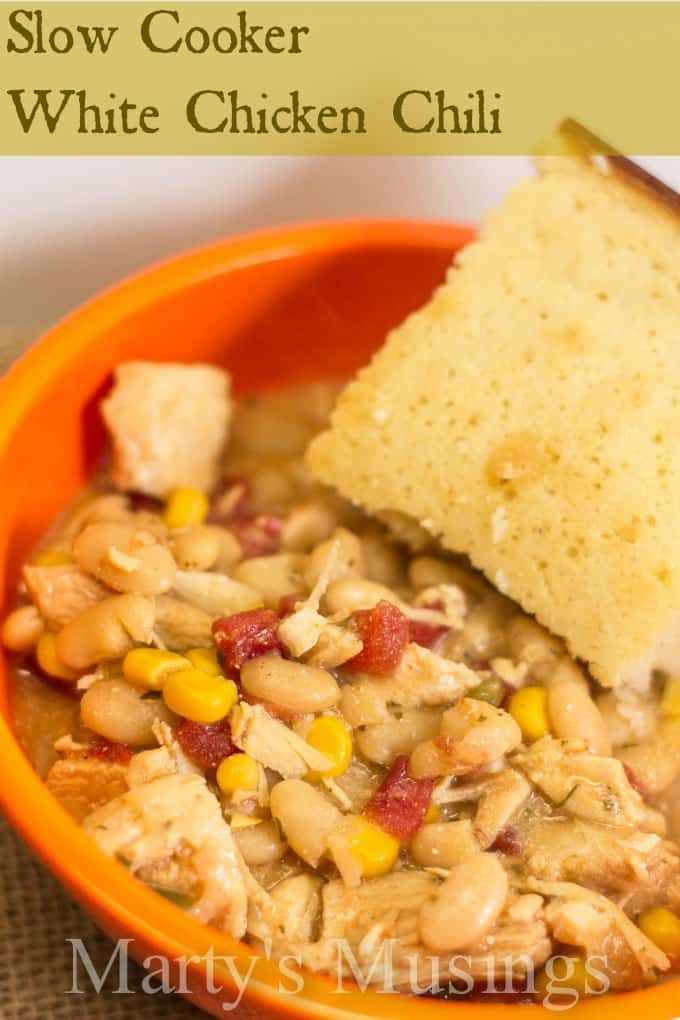 Slow Cooker White Chicken Chili
Did I whet your appetite or do you have a favorite soup recipe you want to share? I will be adding some new soup recipes to the blog coming soon!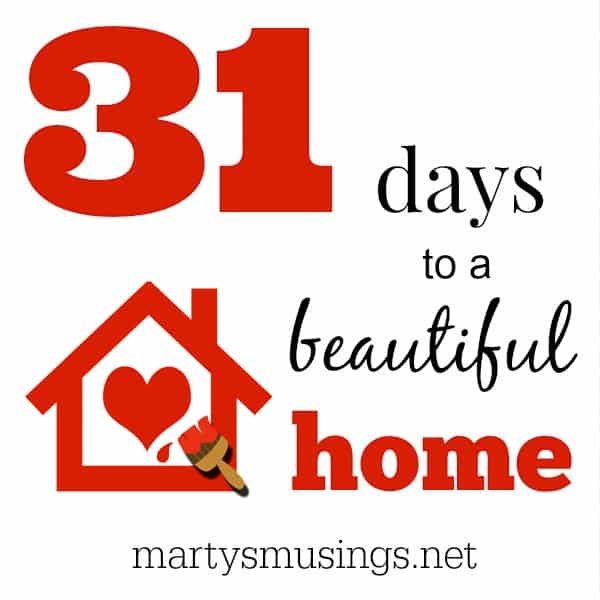 My hope is that my 31 Days to a Beautiful Home series will motivate and inspire you to spend just a bit of time creating a home you will love and embracing the life you have been given! Just click here to view all the posts.