Cheap and Easy Fall Decorations for Your Home
This post may contain affiliate links which won't change your price but will share some commission.
You CAN have a beautiful home without spending a lot of money OR time. Celebrate fall with these cheap and easy fall decorations for your home!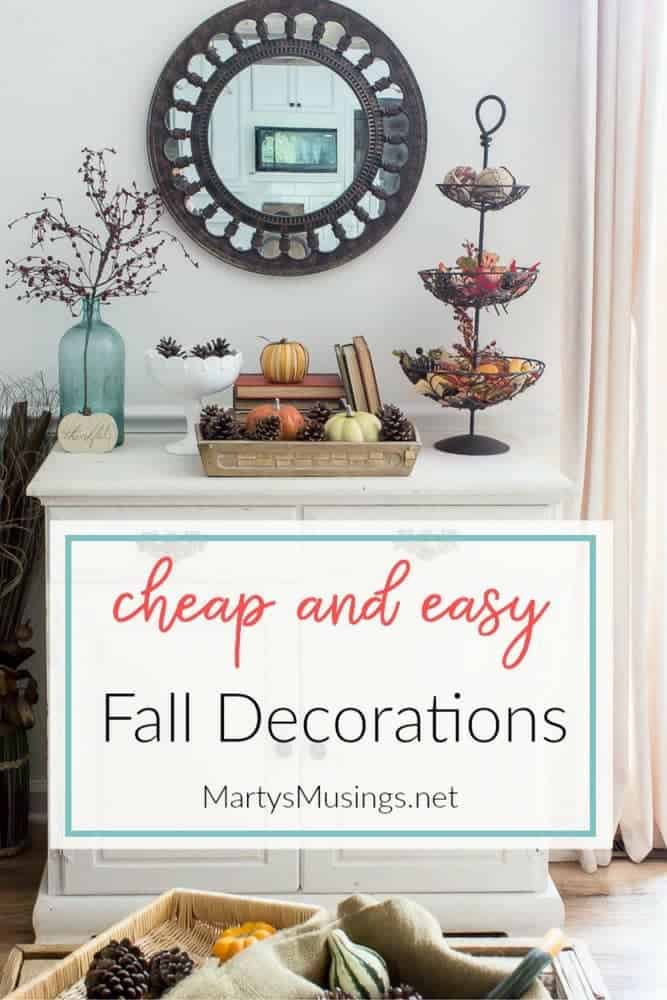 Do you ever feel like you're THAT person?
The one with all the excuses?
I don't have time to decorate my home because I'm too busy.
I can't afford it because (insert latest financial catastrophe.)
I could never make that (latest Pinterest craze) because I'm just not creative.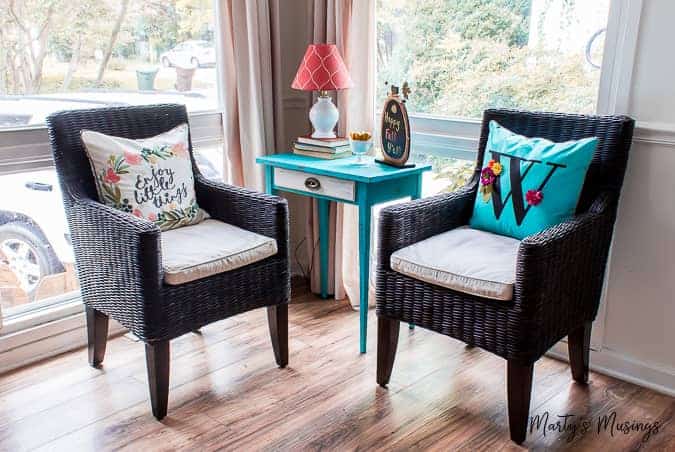 I write about decorating my home but honestly?
We make excuses for EVERYTHING.
Why we can't lose weight, get along with our family or get the kids to their activities on time.
Y'all. I'm preaching to myself here. It's hard. I don't like it.
But it's truth.
We make time for those things that are most important.
How often do we put ourselves first on that list?
The husband, the kids, the pets, job, school, sports, church and on and on into infinity.
And maybe you're like me and get a wee bit resentful at the end of the day when you look around at your messy, dirty home with not a bit of pretty in sight.
You probably even purchased some craft supplies for you and the kids to make together because they were JUST SO DARN CUTE.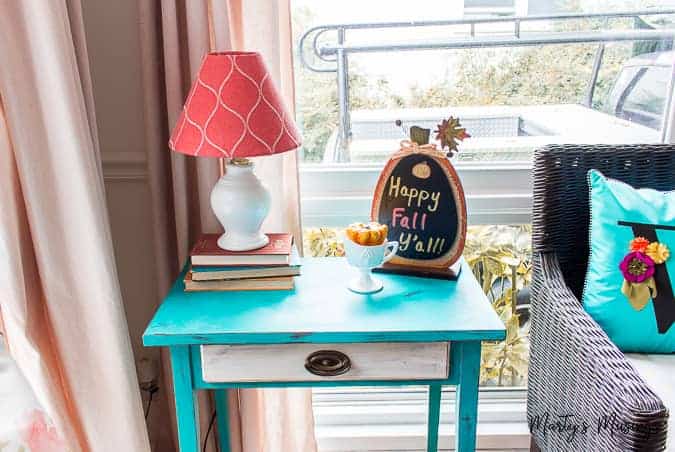 But maybe you're tired of the kids and you just want a minute for yourself.
#preach
I GET IT. I totally get it.
After 23 years of homeschooling you can stick a fork in me because I'm DONE.
Thank you God from whom all blessings flow. All the praise hands here.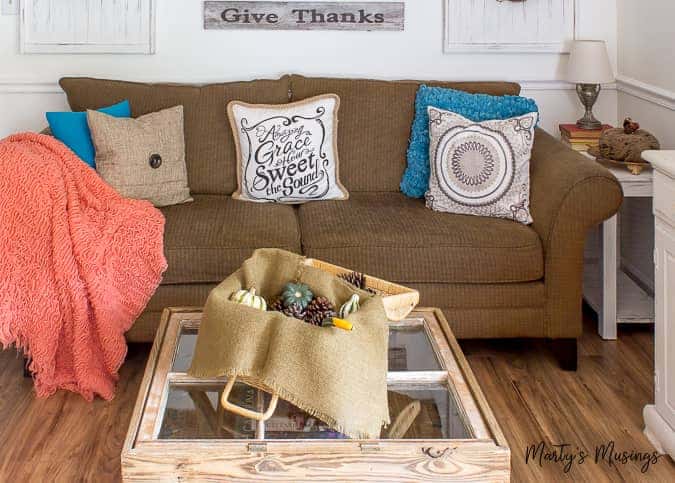 I wish I had a magic solution for the pressing problems in your life and mine.
Sadly I don't but what I've learned is joy is found in the PROCESS not the completion.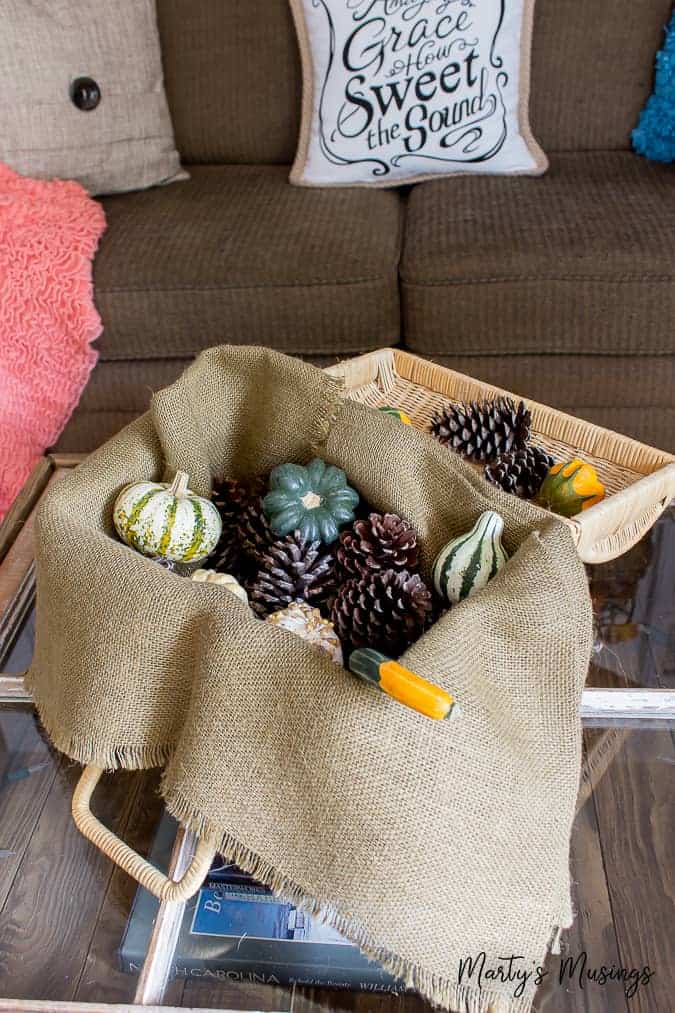 I want to encourage you that it's not too late for a few cheap and easy fall decorations to create a bit of cheer in your messy home and life.
It's perfectly okay to take time for yourself to create a little beauty, something that will make YOU happy in the midst of the busy and crazy.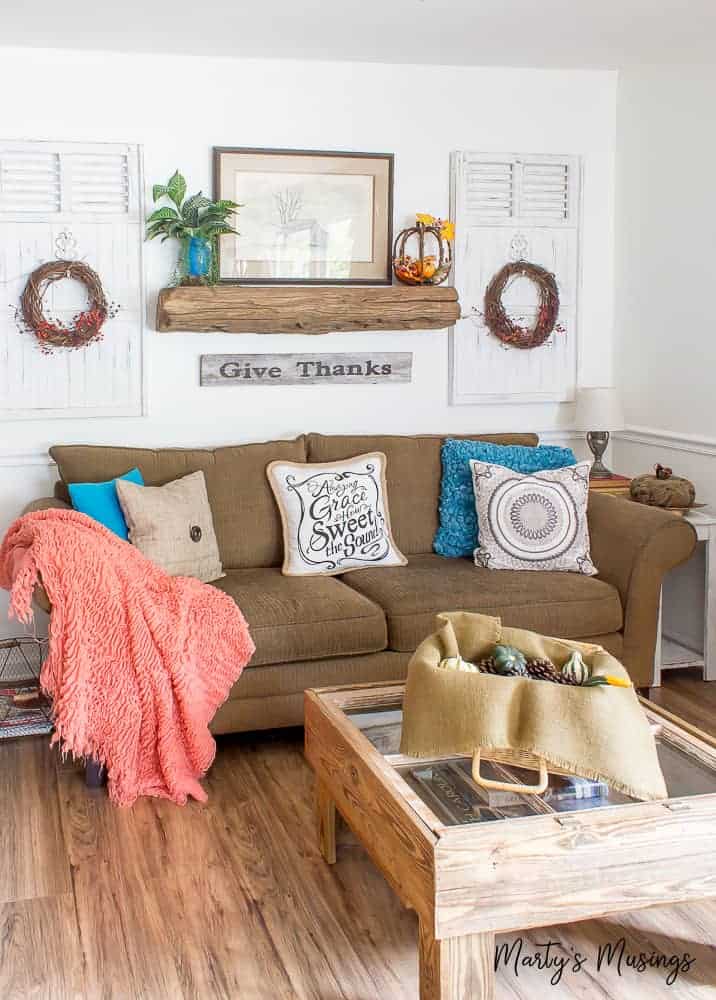 Give yourself a break today and let's just do this together.
NO GUILT DECORATING. That's my motto this year.
Cheap and Easy Fall Decorations for Your Home
Let me guide you by asking you a few questions to help you refocus and keep it simple and inexpensive.
Why am I decorating in the first place?
Is it to keep up with the perfectly curated homes you see on social media or to bring joy to the people who actually live in your home?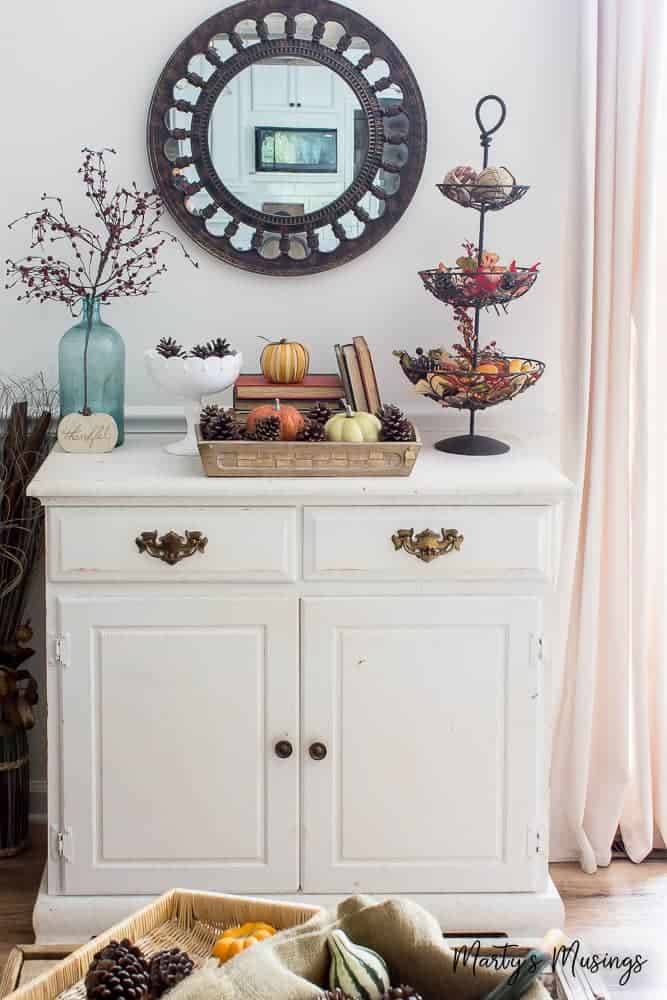 True confession. This year I dragged out all my fall decor (well, what I could find anyway.) Since we remodeled I've just been throwing stuff in the attic helter skelter and it's a mess.
The few boxes of fall happiness I could find were mostly random pinecones and a few yardsale accessories.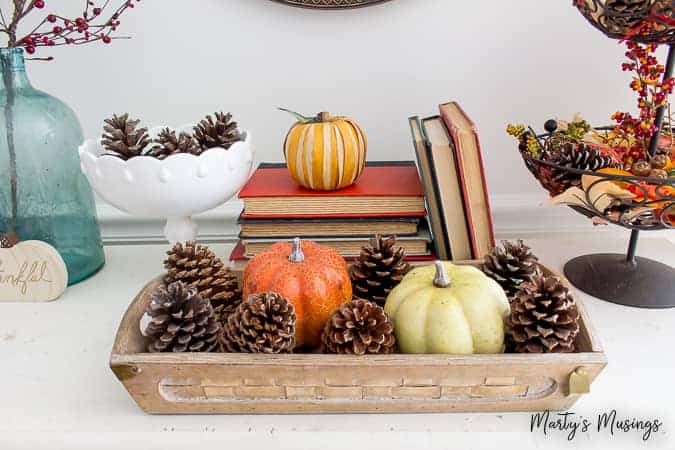 But you know what? I'm okay with that. Next year I plan to be more organized and I'll probably have discovered all sorts of new decor just laying around (literally!)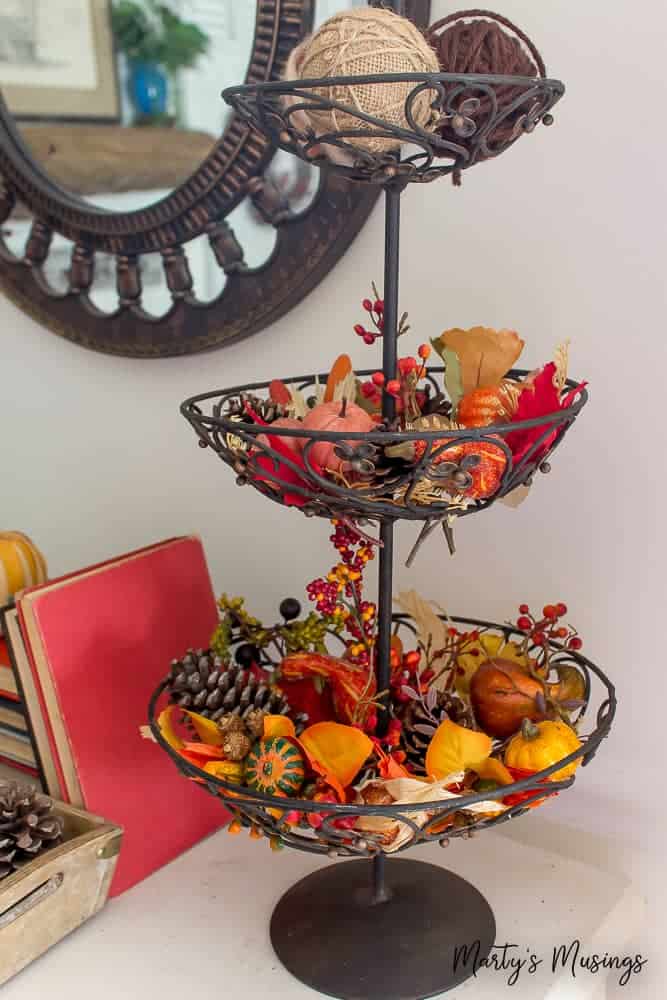 Does decorating stress you out or excite you? That's probably a good first question to ask yourself as well.
Do I need to spend money?
Y'all, I'm here to tell you, fresh pumpkins are expensive! I love the bags of small baby pumpkins and gourds and would love to put them everywhere but refuse to pay the price.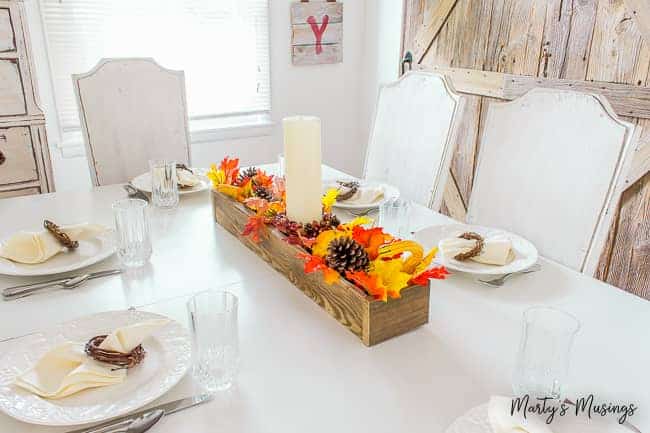 I purchased larger pumpkins from Aldi's for my deck and limited myself to one bag of mini fresh everything from Home Depot. Everything else is artificial except the pinecones.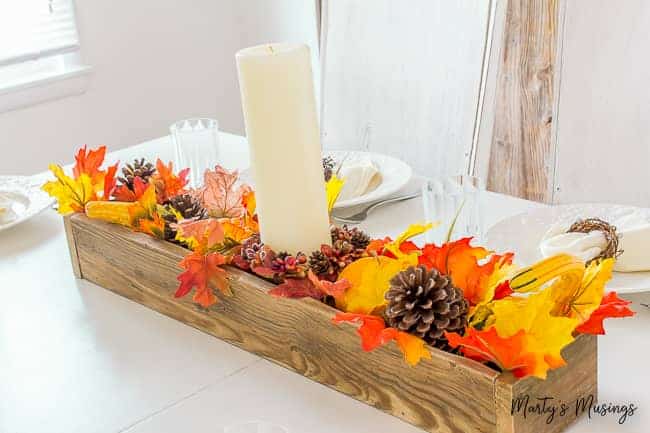 Most of my home decor accessories are from yardsales (if you want to know how I do it my best tips are here.)
Does your spending cause conflict or is the sacrifice worth it? Sometimes the answer is a resounding yes! But you can tell from the simple ways I incorporated fall into my home that sometimes the answer is not right now or no.
(And yes, it is possible to decorate your home for practically nothing!)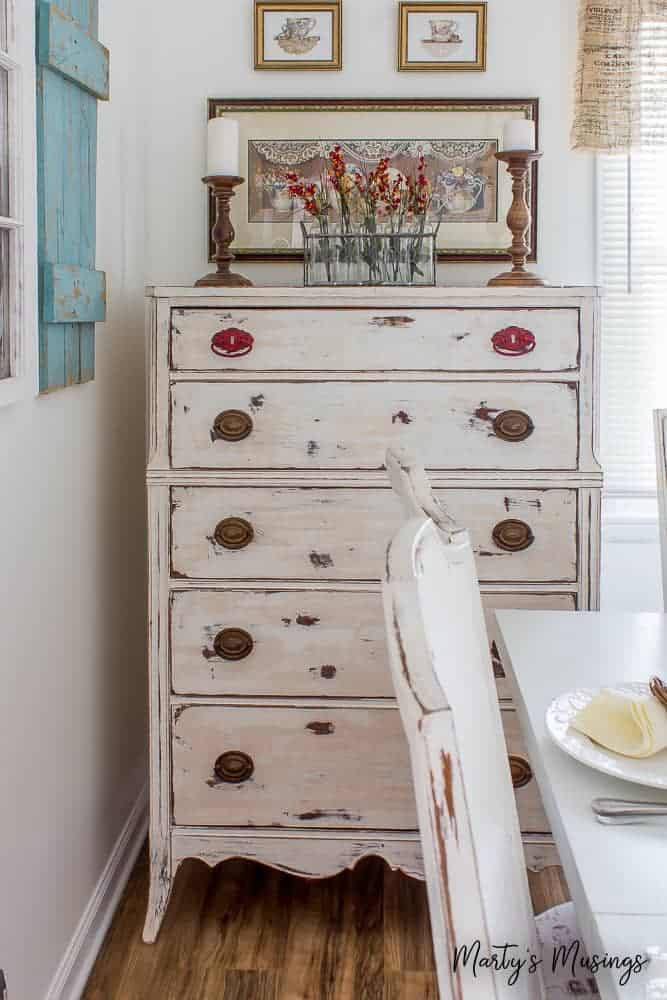 How can I learn to be content with what I have?
For one thing, stop judging your life by what you see on social media. I can tell you it's not real.
As a blogger who shares the pretty pictures, there are plenty of behind the scenes photos that just aren't so pretty. Nobody wants to buy pictures of ugly.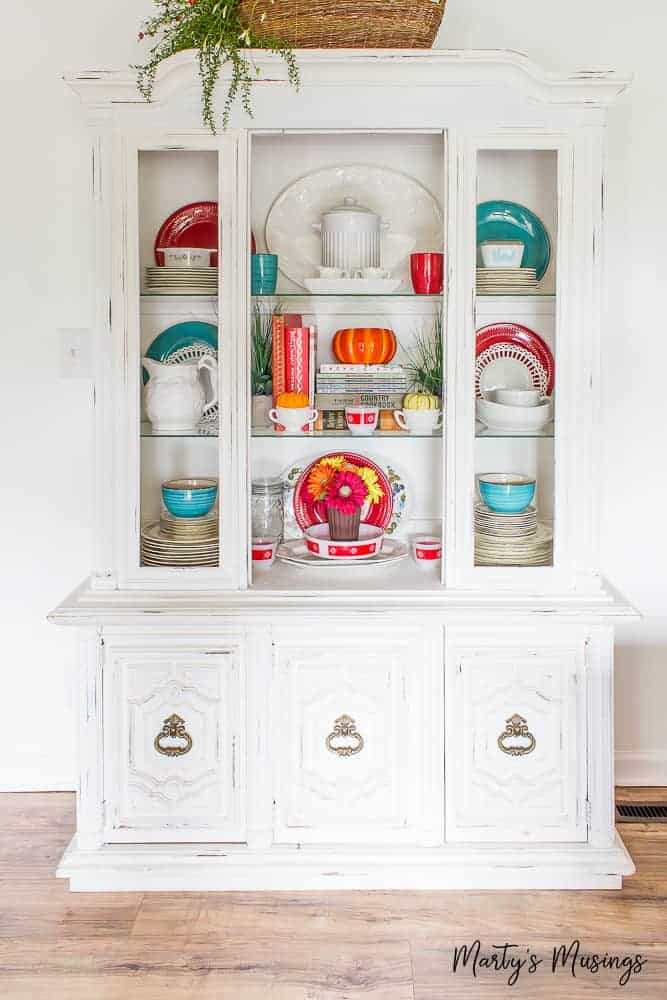 Open your eyes to recognize reality from fiction and accept the truth of your situation.
If it makes you feel "less than" get rid of the source.
If Pinterest causes you to be jealous and dissatisfied limit your time to only look for ideas and not waste hours getting lost.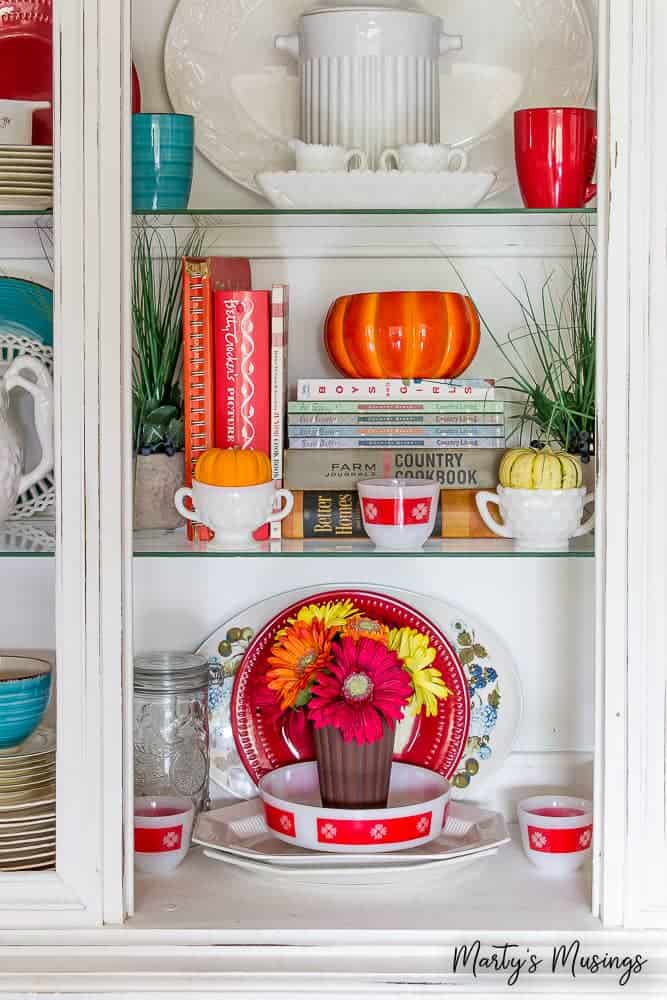 Not that I would ever do that ~snicker~
Coveting what someone else has is the surest way to build discontent in your own home.
Instead of cultivating gratitude the seeds of discontent are planted.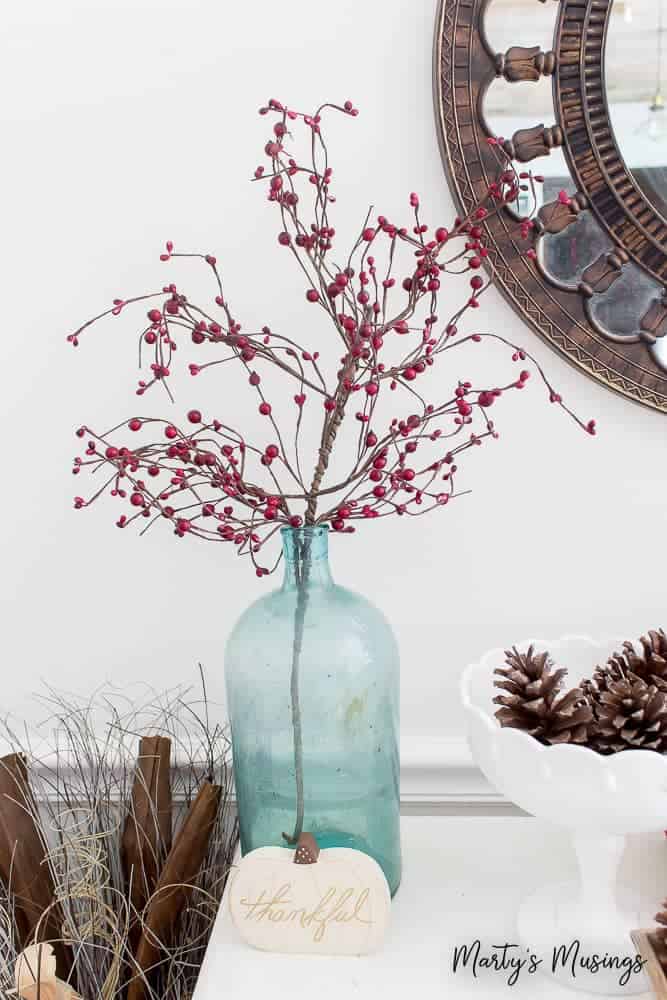 Don't let it be so.
Sometimes you just gotta go against the tide and stand alone.
Create that treasured home today that YOU will love.
I promise it's worth it!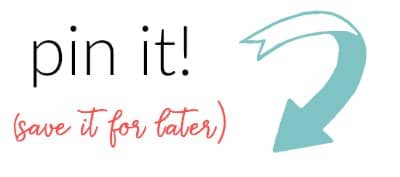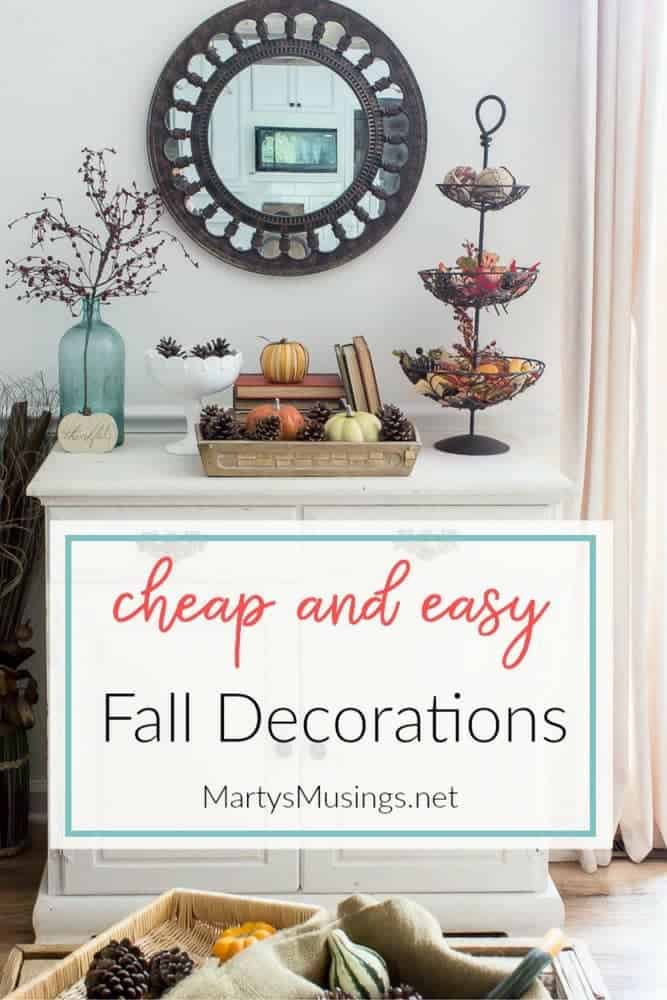 SaveSave
SaveSaveSaveSave
SaveSave
SaveSave
SaveSave
SaveSave
SaveSaveSaveSave
SaveSave