How to Decorate A Home for Practically Nothing!
This post may contain affiliate links which won't change your price but will share some commission.
Believe a beautiful home is just out of reach? Think again! Learn how to decorate a home for practically nothing with only a little extra time!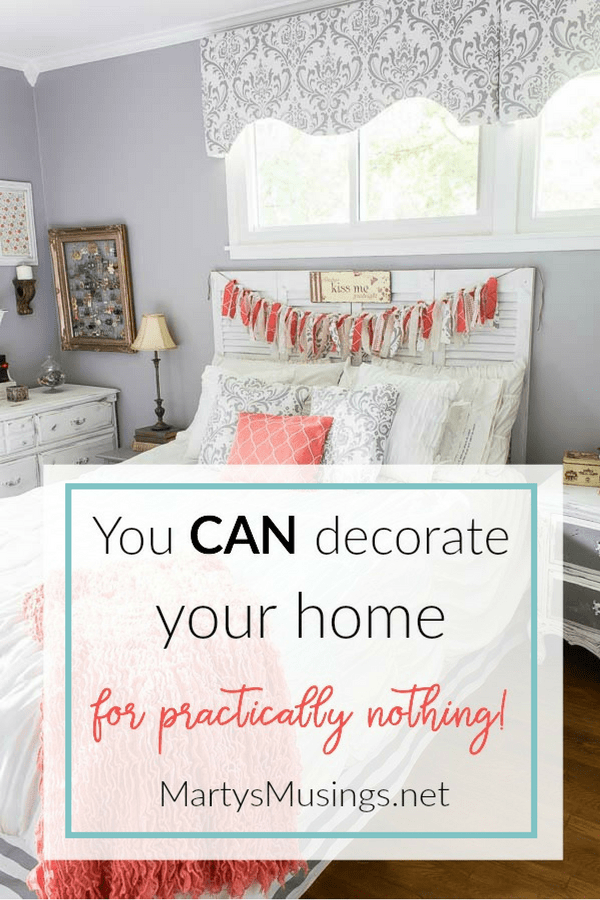 You have no idea how to decorate a home but you have visions of that Pinterest perfect illusion. But let's face it. It's just one more thing on the to do list.
First there's the kids. Those little people who think you should feed them, help them with the homework (or in our case, homeschool them for the last 22 years) and take them to all.the.places.
Then there's the husband (or wife if you just happen to be the 1% male readership who reads my blog) who wants some time and attention and maybe even an occasional home cooked meal (does spaghetti four days in a row count?)
There's also everybody else. Y'all know who they are. They're everywhere. At work. At church. In the neighborhood.
They all want something from you.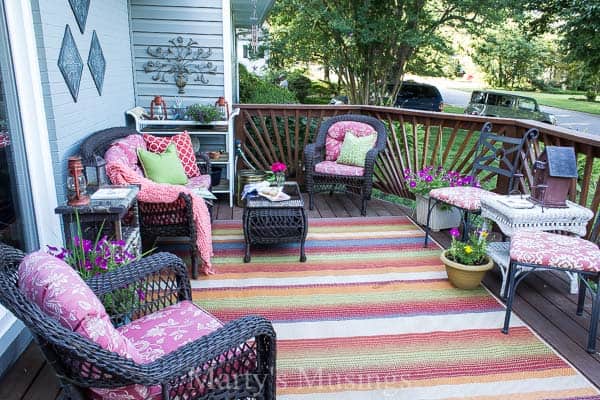 There's just not enough time in the day to take care of everybody and do something you love as well.
Are you with me? Can I get an amen?
I go to church, y'all, if you didn't know that about me, and I love a good amen and maybe even a raised hand.
It's perfectly fine to even shout hallelujah right about now because I get it.
I.GET.IT.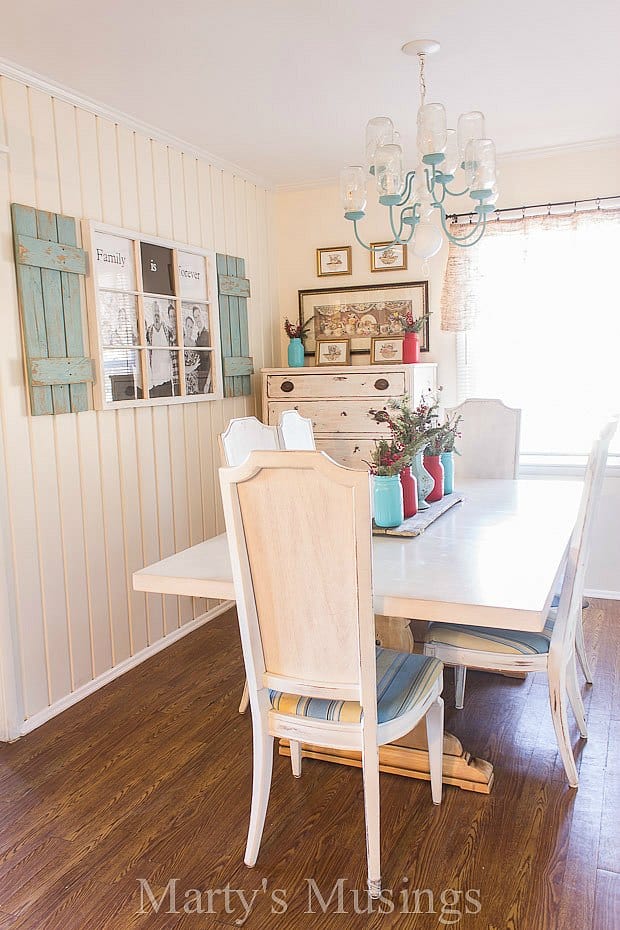 Recently I asked my readers to tell me the one thing they struggle with when decorating their home.
You know what the top two answers were? Yep, time and money.
Let me tell you what I think, just in case you wondered. ~smile~
I believe there IS enough time in the day when we make sure we include ourselves in that to do list.
Allowing ourselves to be filled up through the creative process is essential to good mental and emotional health.
I'm preaching to the choir here big time, but it feels like truth doesn't it? You know it in your bones when you create something you love and are proud of because you just FEEL BETTER.
My new tagline for the blog is "create a treasured home" and that's what I want to help you accomplish because it's important to your health!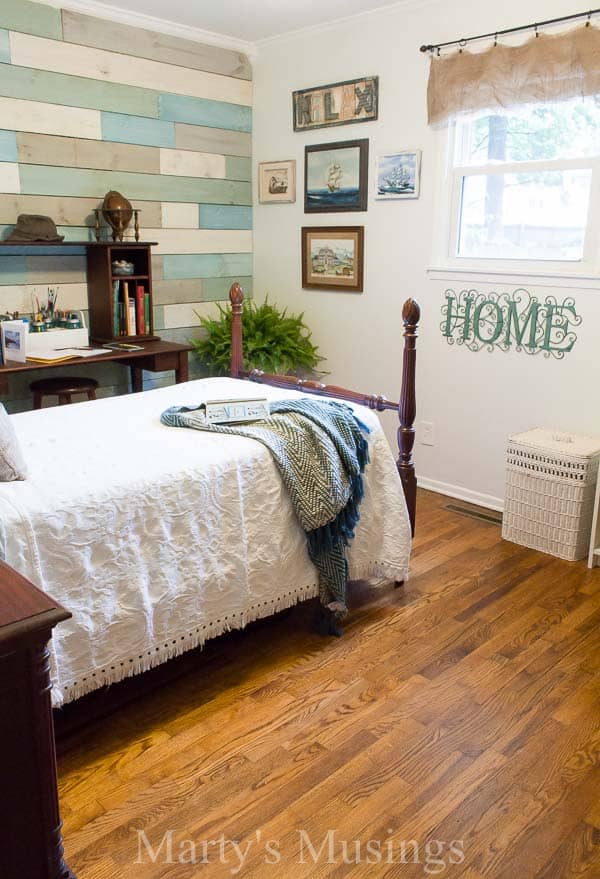 And that other little problem with money? I'm gonna help you with that, too!
My hubby and I live on a modest income, in a small home that we've lived in for 25 years. I'm your gal for all things thrifty and I don't feel cheated in any way.
Before our kitchen remodel (read how to save thousands of dollars) all of our projects were ones we could DIY ourselves, with a little help with plumbing and electrical at times.
For the past 25 years I've been too busy raising younguns to focus on decorating trends or step outside my comfort zone and find my own style.
I was always creating something, though, whether it was a scrapbook album or cross-stitch art.
The desire to live in a beautiful home was always there. I just didn't know how to harness the creativity I already possessed.
Today I want to give you practical tips on how to decorate a home and find contentment, even if you don't feel you've got time, money or knowledge!
Now you're thinking, but how do I get started?
How to Decorate A Home For Practically Nothing
#1 Get rid of clutter
When I ask my readers what their biggest decorating problem is, one of the most consistent responses is what to do with all the stuff!
Clutter, my friends, is a battle for all of us.
We want all.the.pretty.things. But reality is, most of us don't have space for them.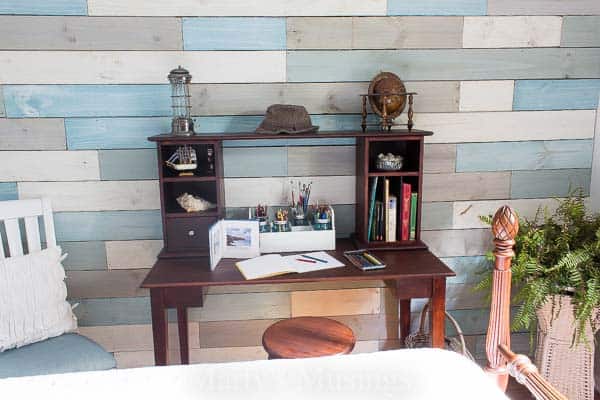 One of the biggest lessons I've taken away from our kitchen remodel was how much stuff was taking up wasted space in dark, hidden corners that was not needed.
That jello mold from our wedding 30 years ago? Gone. That old blender my husband thought we should save just in case was outta here!
If you can't bear to part with some things, try boxing them up and living without them for a while. You'll be surprised at how much stuff you won't miss.
#2 Shop your own home
This little tip is my number one decorating secret. I love to shop at yard sales and thrift stores and then mix and match those accessories throughout my home. As I've learned to identify my style, the type of accessories I love and colors I use are becoming more consistent. This makes it easier to decorate from room to room.
I also just love keeping a stash in my attic of furnishings I love but may not be using at the moment. When I want to change things up I merely shop my attic!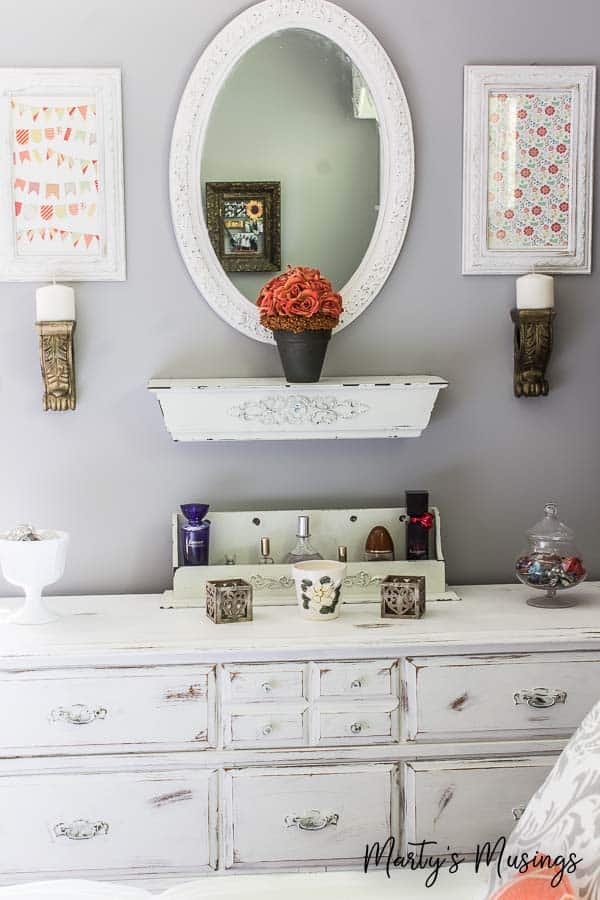 When I was decorating my master bedroom most of the things you see here were found in my attic. I used a shelf turned upside down to store my perfumes and milk glass and an apothecary jar for storing jewelry. Every other item you see was from a yard sale and altogether I probably didn't spend more than $10 max on this wall and table top.
#3 Paint something
Hands down, paint is the cheapest fix for items that don't match and the easiest way to neutralize your decor.
One of the questions I often receive is what to do with things that don't match.
If at all possible, paint them! Yard sales and thrift stores are my friends! I literally shop with an eye on how I can change something ugly into a beautiful work of art. (You'll probably need these 7 chalk painting tips, though!)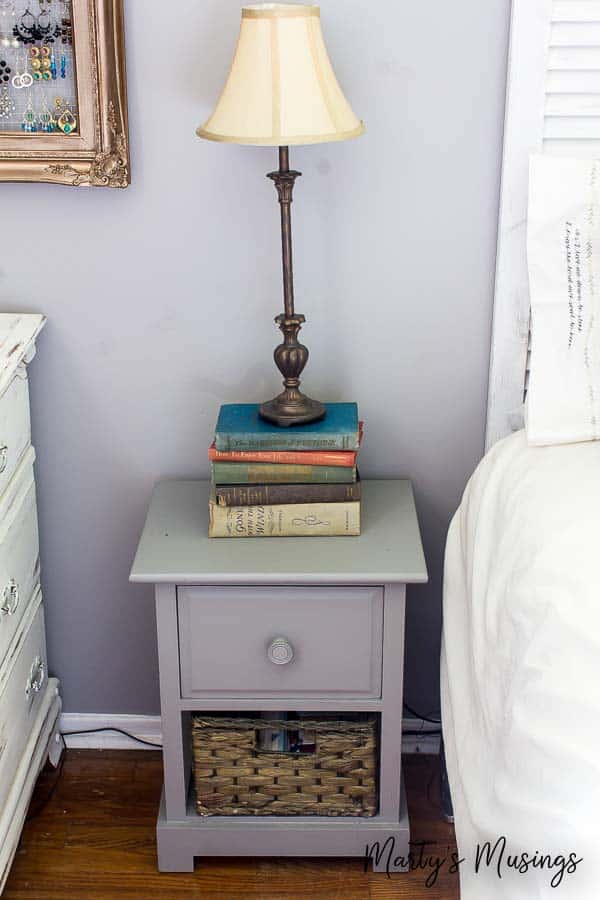 I painted this little side table to blend in with the rest of the chalk painted mismatched furniture and it fits in perfectly. Gotta love imperfection!
This works for treasures found on the side of the road like this chalk painted dresser as well.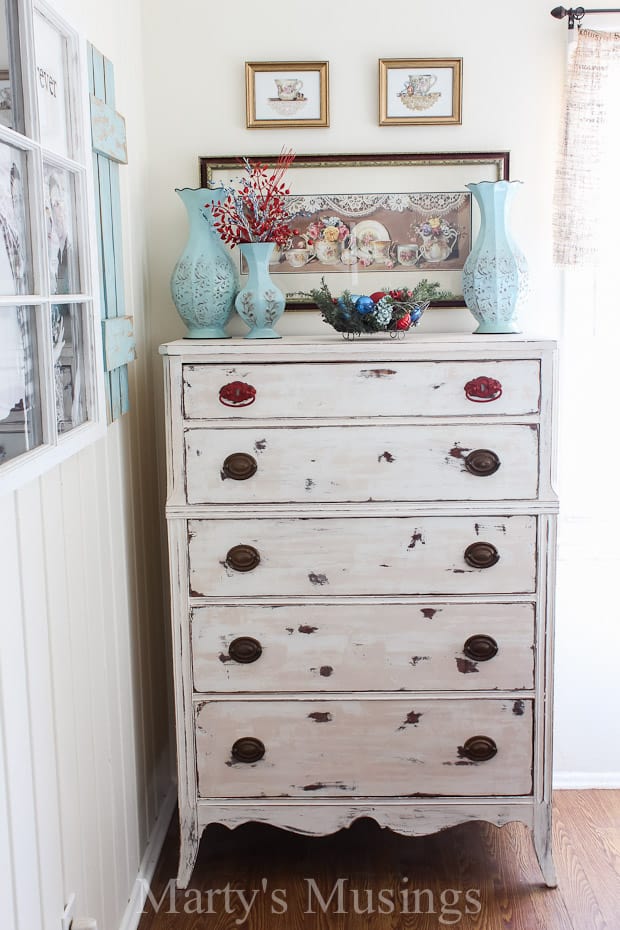 #4 Use Natural Elements
Free is my love language and I know I can always walk outside my home and find something FREE without hardly working!
A little bit of greenery, pine cones and berries are a perfect accent for any time of the year but especially for the holidays.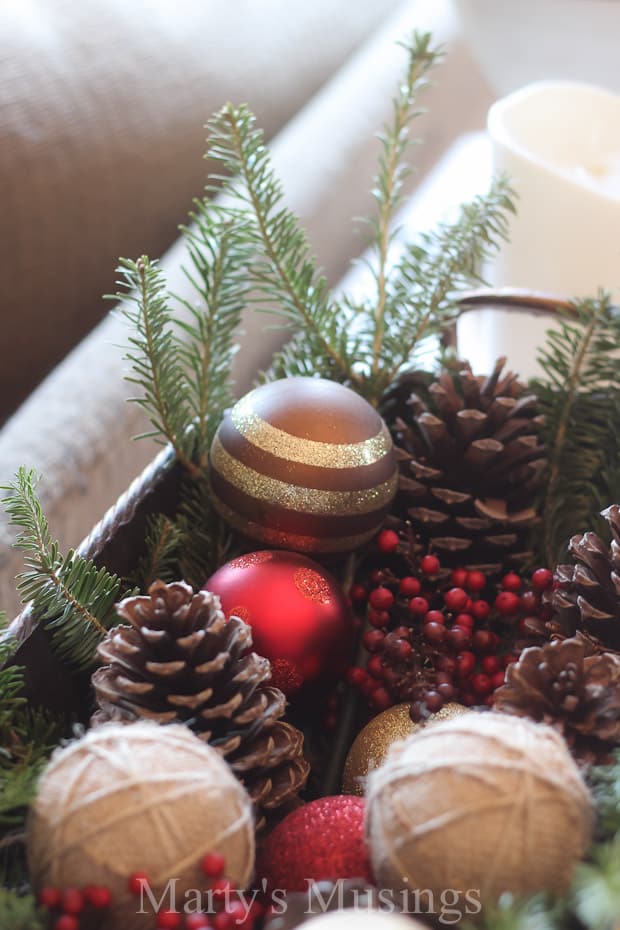 We love to vacation at the beach and I always gather seashells to use in jars and containers to accompany a pretty summer table arrangement.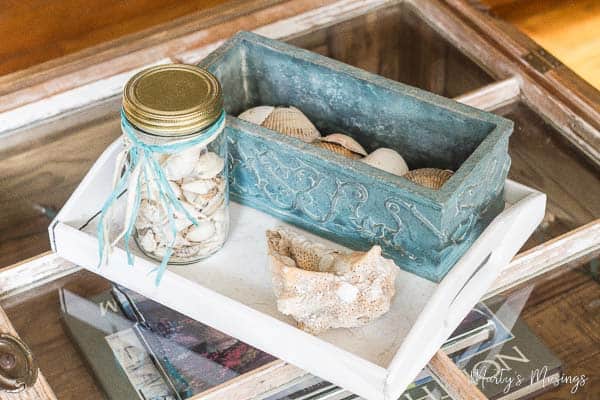 Even though I don't personally have a fireplace I used natural elements in the Christmas mantel I designed.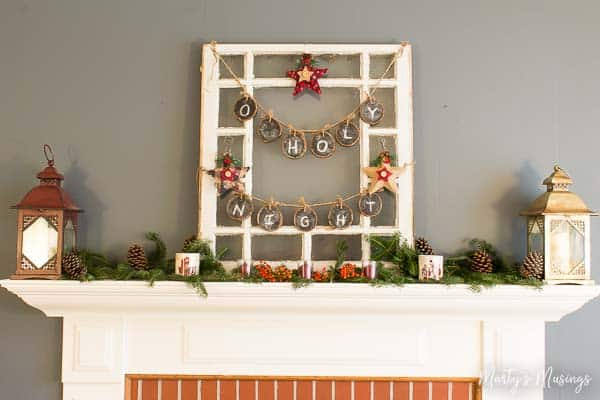 #5 Think outside the box
Sometimes it just takes a little imagination to find new uses for old things.
When we remodeled our small bathroom I used a $2 cd rack for towels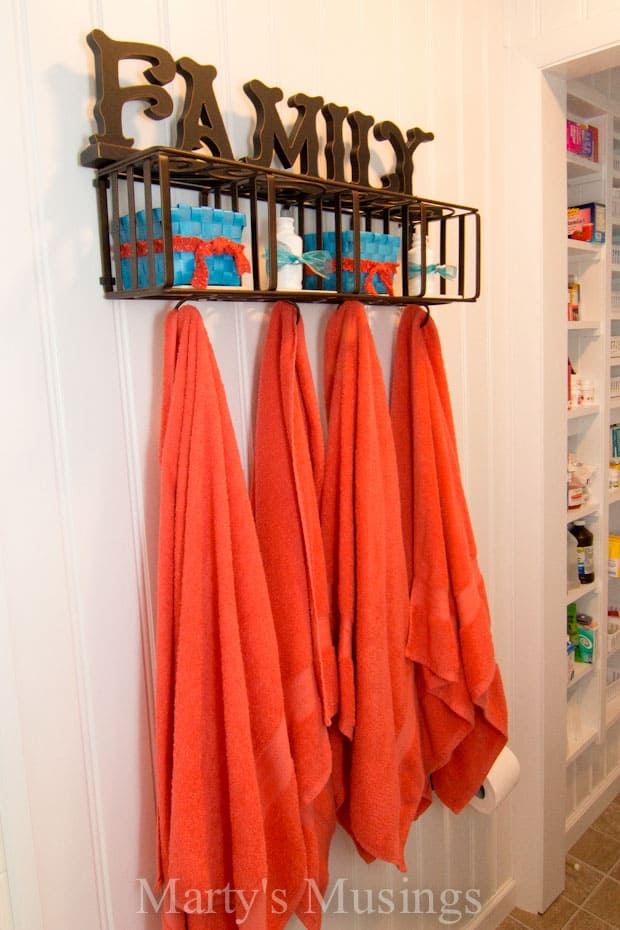 and these plastic dollar store baskets for storage on my fence board shelves. So inexpensive and unique to my home!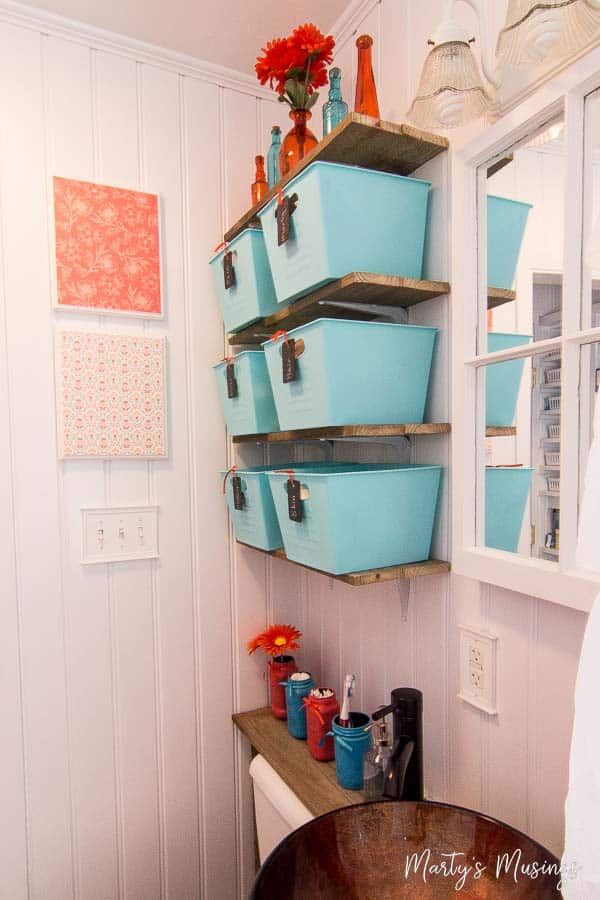 Besides using books to raise the height of a lamp, I also used these (found on the side of the road, seriously!) tied up with a bow as part of a tablescape. Nothing fancy but it adds a bit of the vintage repurposed look I love so much.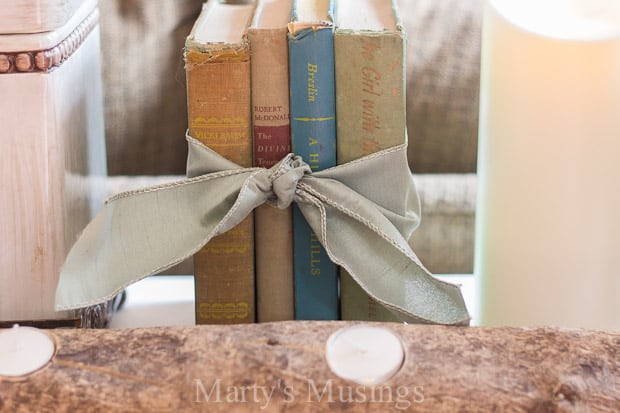 Did you relate to this post or feel inspired to try something new? Then share it with your friends who could probably use this encouragement today, too!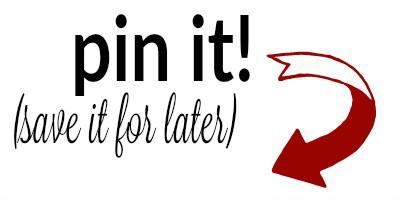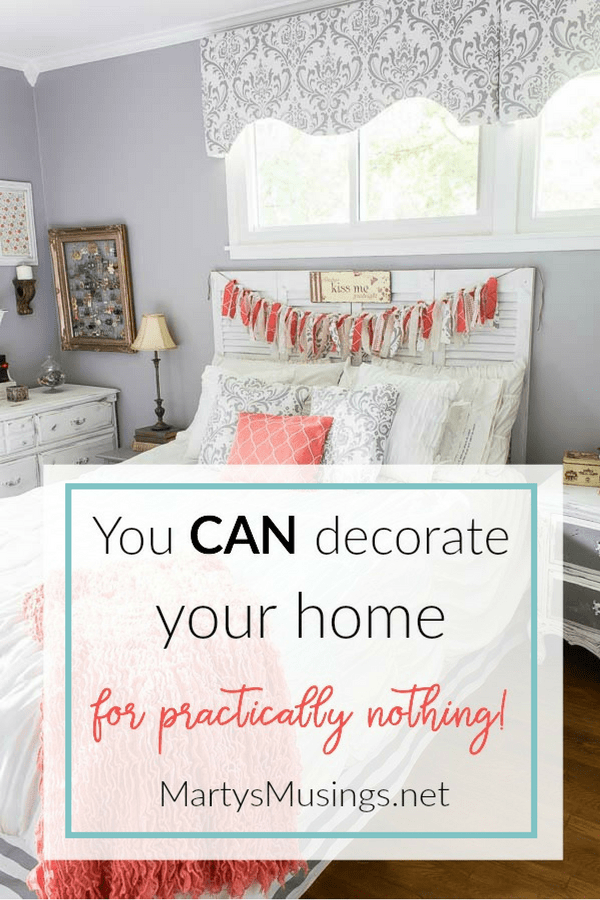 SaveSave