This ugly piece of furniture was found on a curb before it was transformed into a gorgeous chalk painted dresser with paint and a little bit of work!

If you follow me on Instagram you might remember this extremely ugly dresser with potential I found on the side of the road back in December.
It was such a busy time of year, with my husband's two surgeries, the birth of our first grandchild and all the normal Christmas activities.
One Saturday as I pulled out of the driveway and drove up the street I glanced sideways at an ugly dresser but KEPT ON DRIVING.
Then promptly turned around and went back!
It was actually at a neighbor's house about five doors down and I just HAD TO CHECK IT OUT.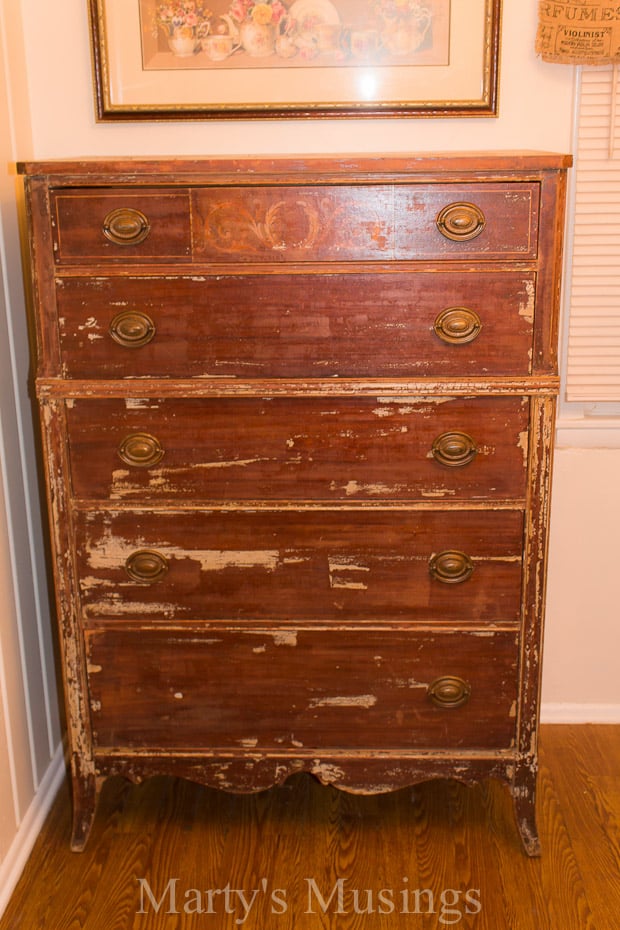 Just in case.
I opened the drawers. Check.
I looked at all sides. Solid.
I counted the knobs. Two were missing but I could live with that.
I HAD TO HAVE IT.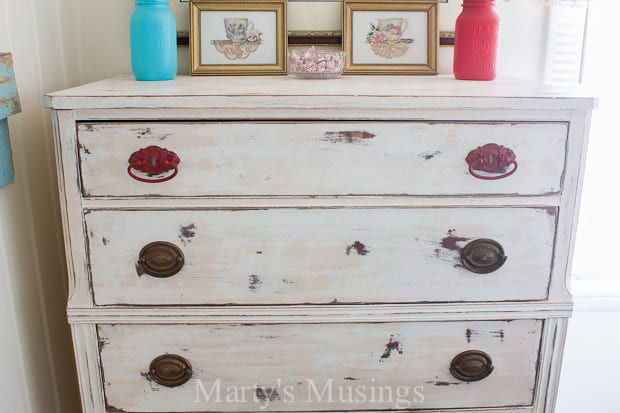 Since this was after my husband's surgery I knew my teenage son and I would be on our own.
Somehow we slung catapulted shoved it into the back of the van and drove home.
Five houses away.
My ridiculous strong son just wanted to heft it up the driveway but my doubting patient husband was nice enough to suggest taking out the drawers first.
Because this was me doing the other half of the work, I flexed my biceps prayed for strength and did my best.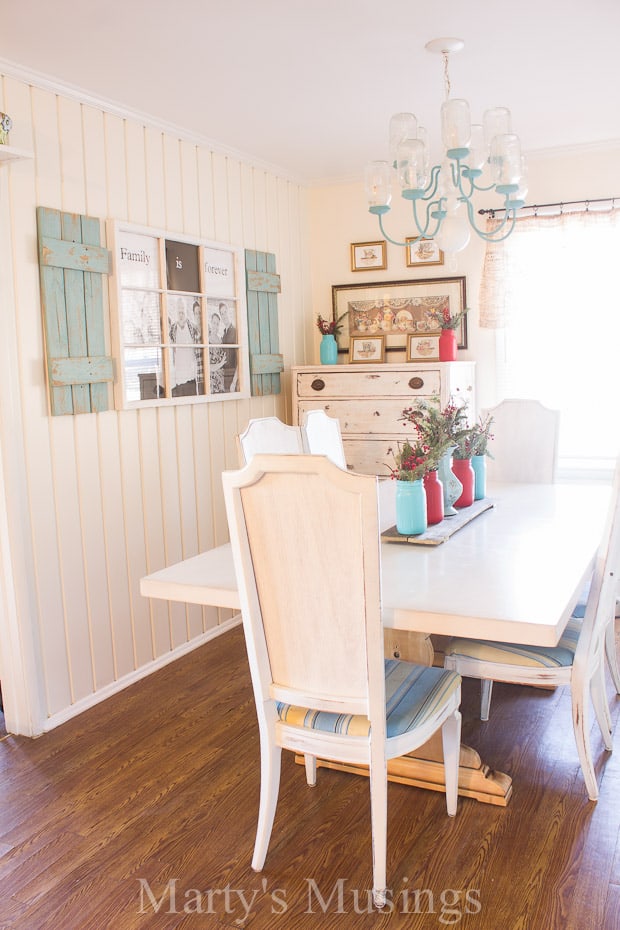 And just because I lost my mind I could I decided to chalk paint, distress and wax it right before having company.
Because it was Christmas after all and that's such a stressful relaxing time of year.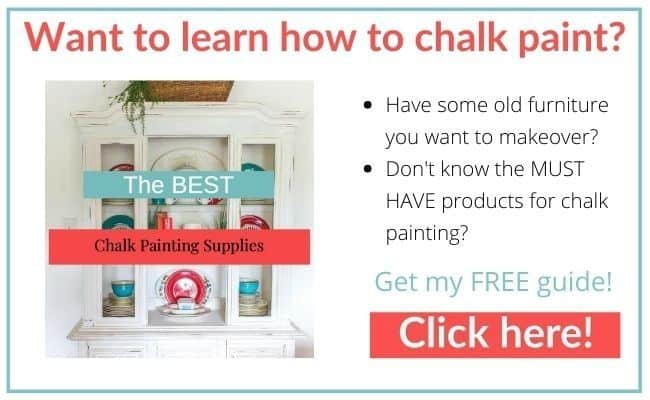 Chalk Painted Dresser
I have to admit Tim actually chalk painted the dresser with his left hand because he's faster with his non dominant one than I am on with my dominant one!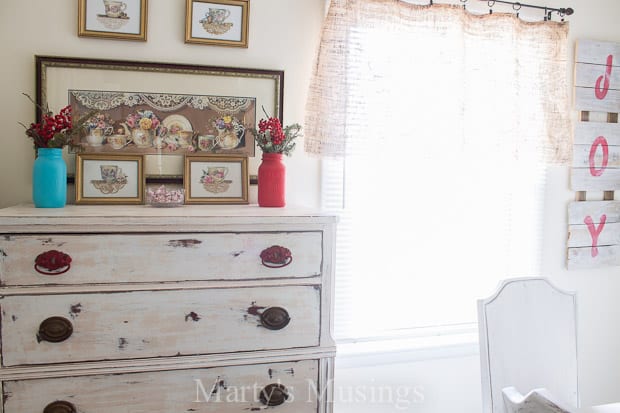 Our neighbor told me he had actually tried to restore the piece but gave up. Their loss, my gain!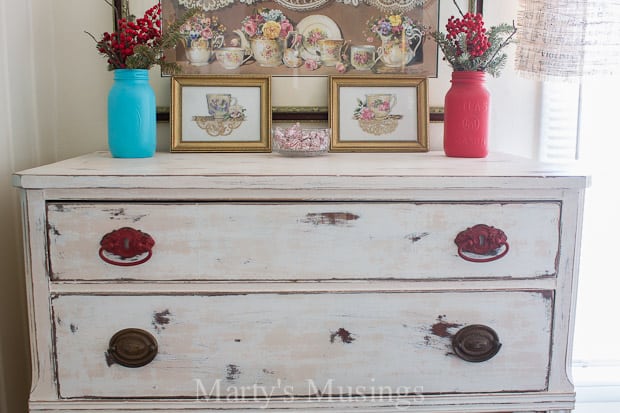 Tim used two coats of Annie Sloan Pure White and a clear wax, but I've also used Americana Chalky Paint from DecoArt on home decor accessories and it's a cheaper option with tons of color options. (You can find the paint here, as well as the wax and a full tutorial here.)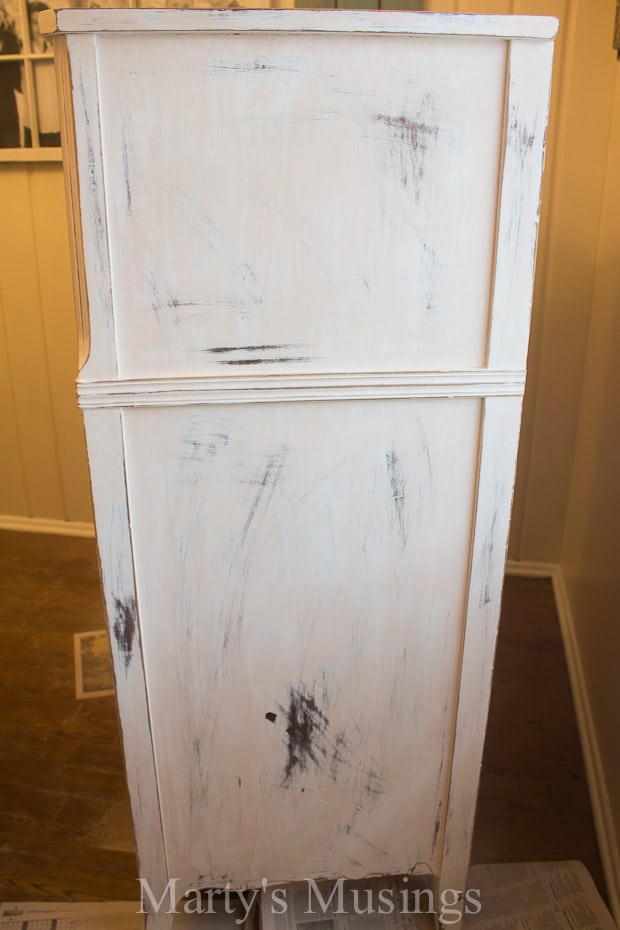 This chalk painted dresser turned out differently than any others we've done. For some reason there is a pinkish tint to it even after two coats of chalk paint.
Can I just say I LOVE IT?!!!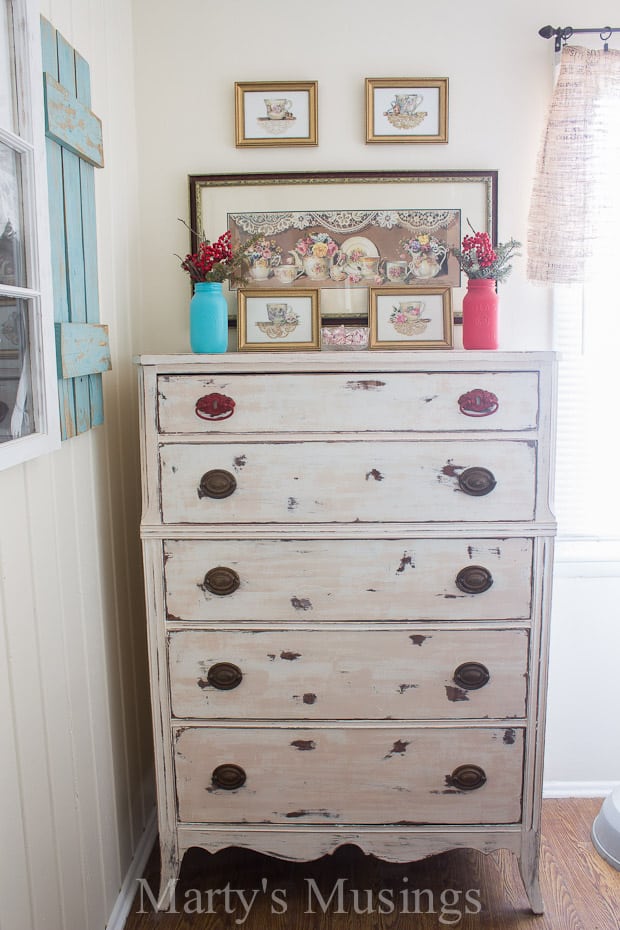 The chest was missing the bottom handles so we bought two on sale half price at Hobby Lobby that I absolutely adore and switched them with the top ones.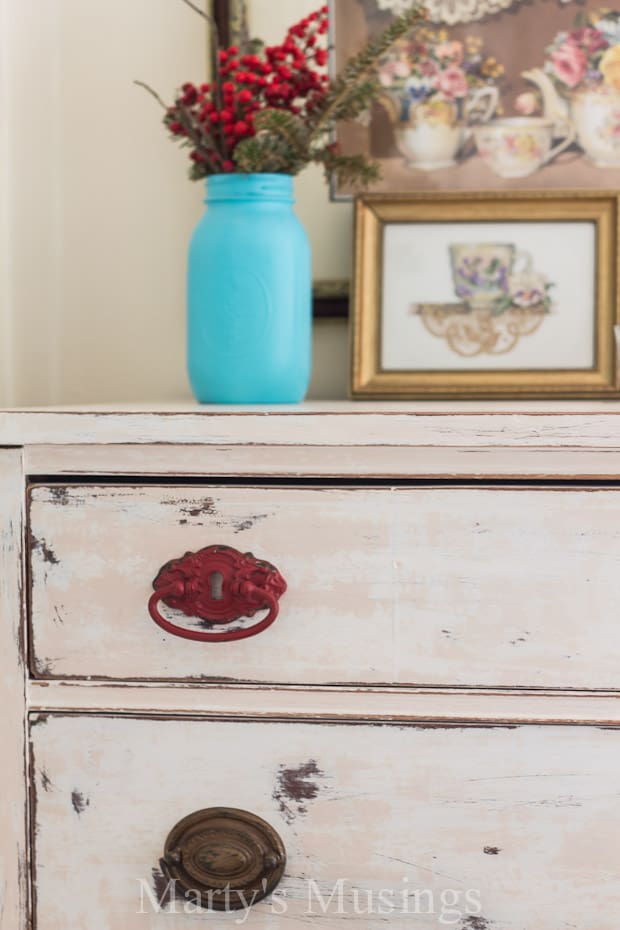 Photographing food requires at least an inordinate a small amount of dishes and accessories as well as linens. My husband would say I have that all covered!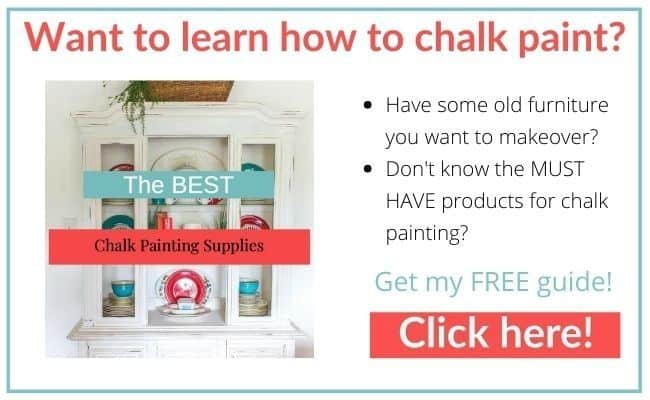 Our new dresser will be perfect for organizing and storing some of those goodies and is a great addition to my aqua and red kitchen.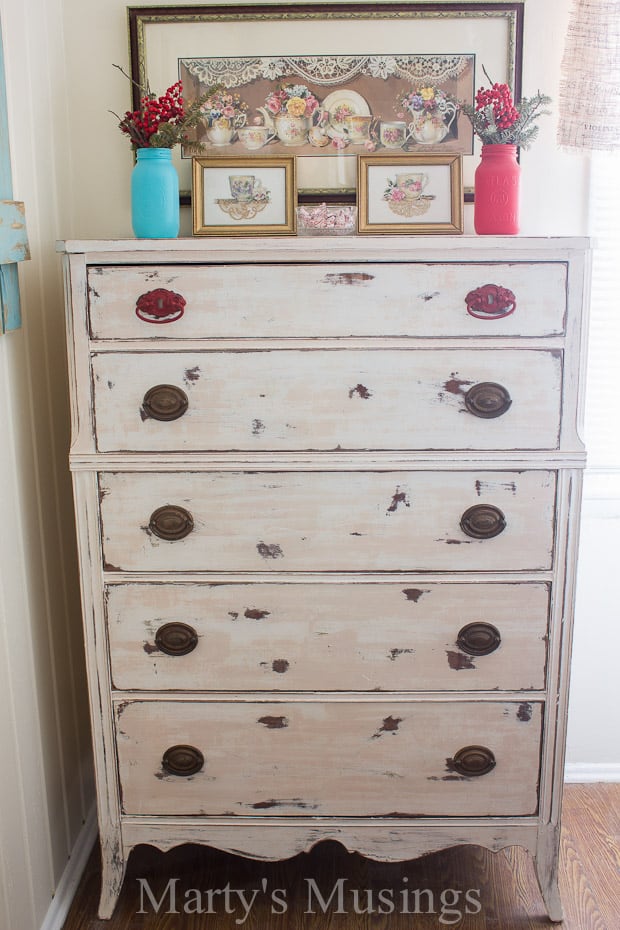 And then it's yard sale season and I'm back on the hunt!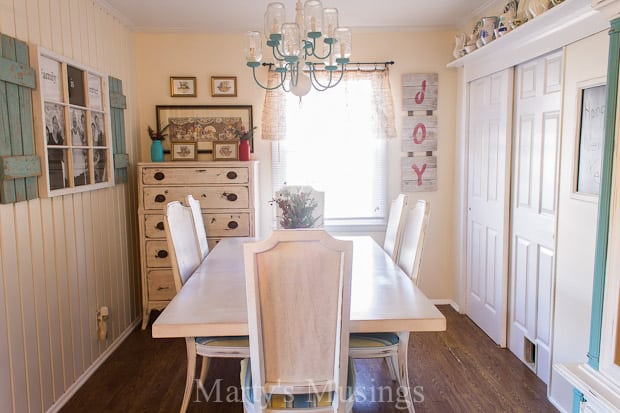 For more of our chalk paint projects check out our 1970's dated china hutch makeover and kitchen buffet, as well as my painter hubby's post on everything you need to know to paint a room.