Chalk Painted Kitchen Buffet
This post may contain affiliate links which won't change your price but will share some commission. Read more here.
Chalk paint is the poor man's answer for a furniture makeover! Check out the chalk painted kitchen buffet, hutch and accessories!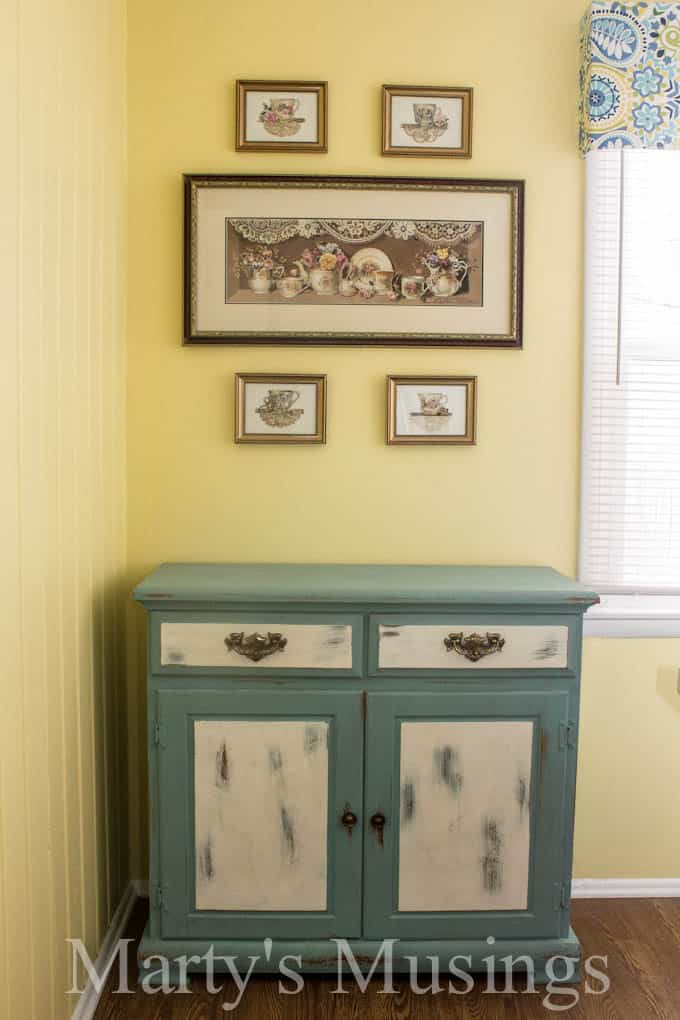 Can you remember way back to being a student in school? (And for some of us, that's farther back than others!)
I can and I never realized until I graduated from college how much of an A personality, workaholic I am.
I don't like to rest until a project is finished.
And our kitchen project seems like it will never be completed.
Still, my faithful husband and I soldier on, one little piece at a time.
We continue our love of chalk painted furniture with our (his) latest project. We use it for the mundane purpose of storing dog food, but at least it's enclosed!
It wasn't really begging to be re-worked, but because its home was in the kitchen that we are constantly currently updating, we decided to give it a facelift. It's quite the sturdy piece, with bold drawer handles that would be retained.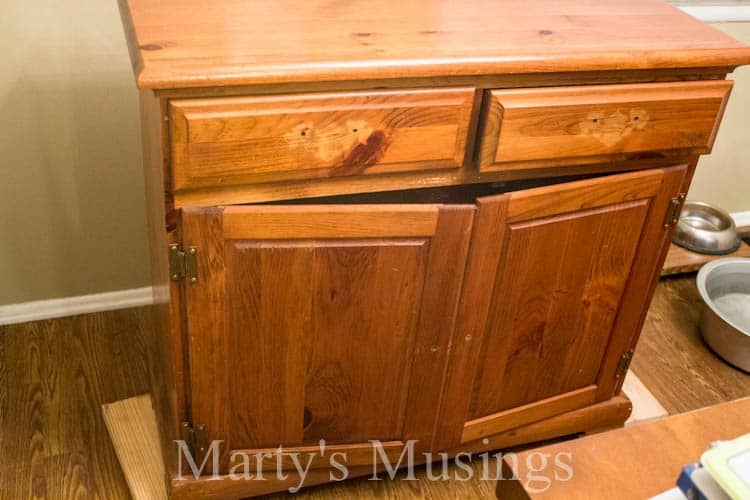 Small Chalk Painted Kitchen Buffet
Material list? Chalk paint and brush at this point – add sandpaper later. Paint look familiar?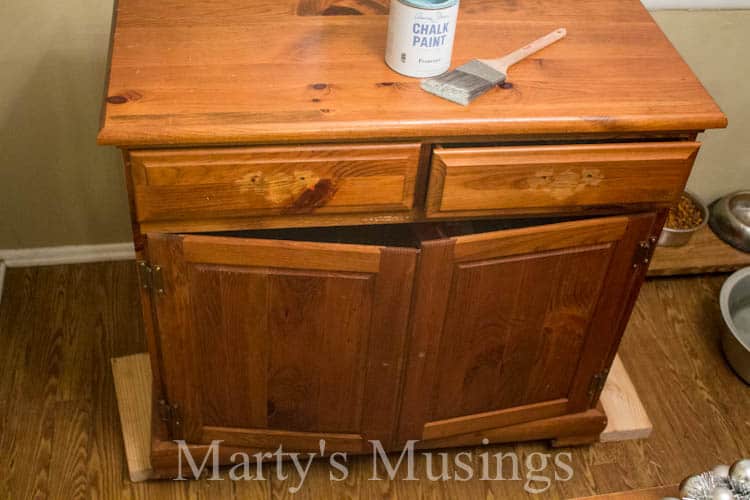 White chalk paint accents on the drawer and cabinet fronts just gave it a little pop and reduced the "big blue blob" affect in the corner of the room. Painted over the hinges for speed.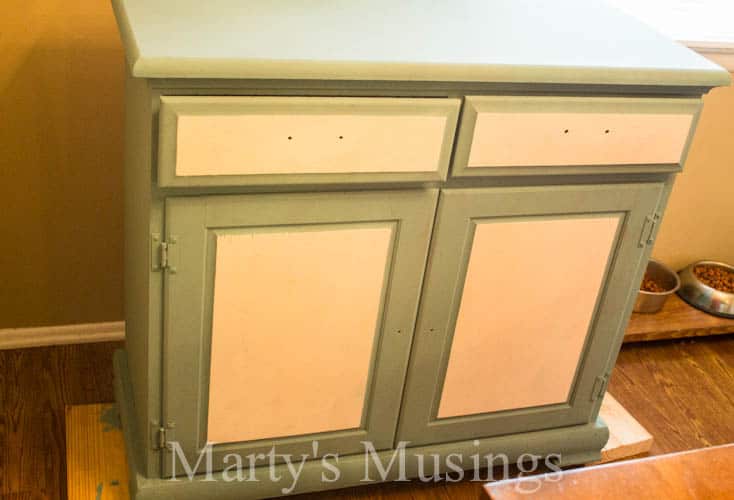 Some well-placed distressing with 60-grit sandpaper and this project is just about complete.
As on previous projects, think about natural wear-and-tear when distressing; around the handles is always a good spot, as are corners. Everything else serves to break up the color.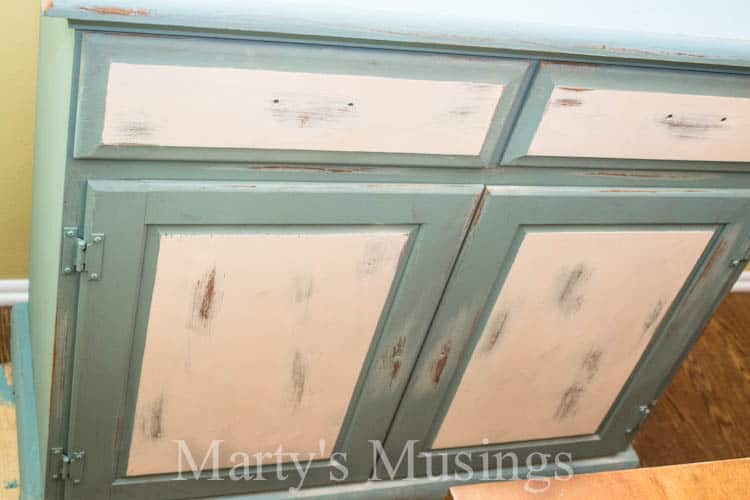 The finished piece! So very simple and just the right touch in the room.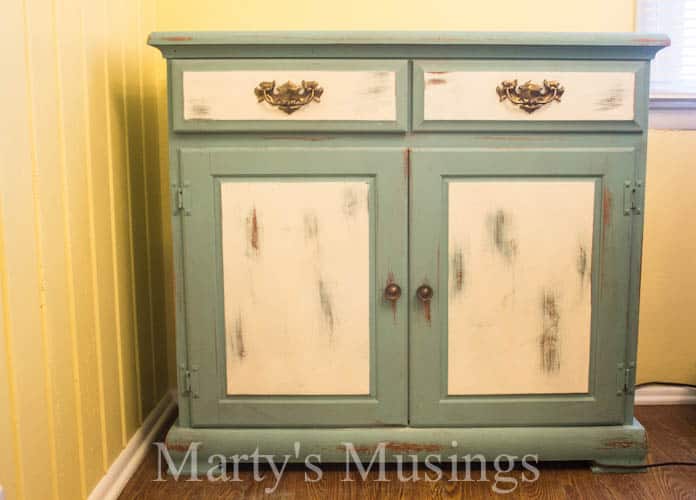 I'm always surprised by how much age a little distressing can bring to a piece. Just a close up of some of the detail.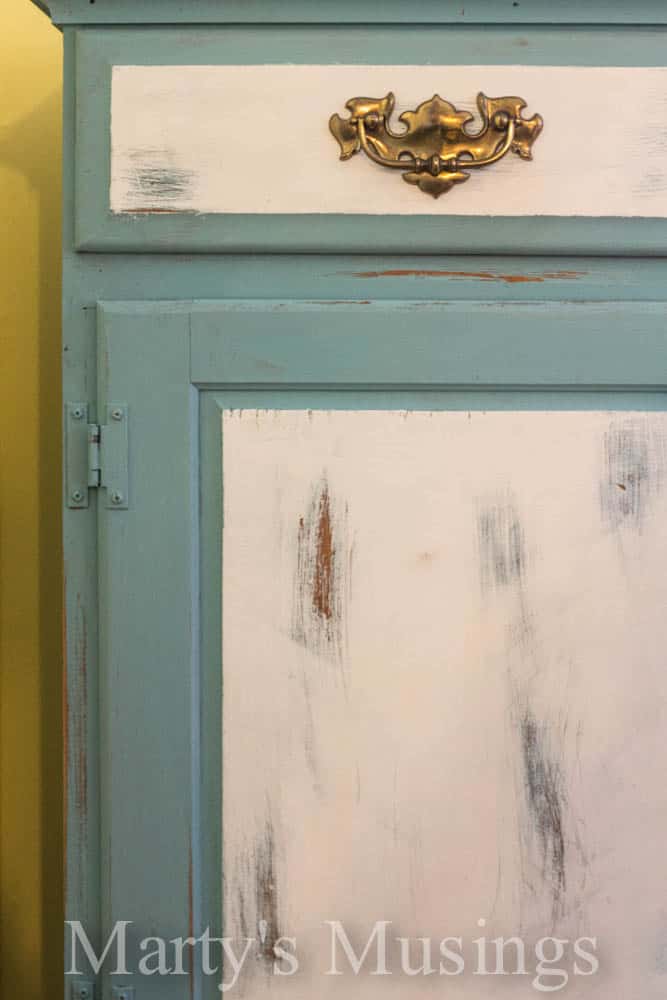 Knobs and drawer pulls are original to the buffet.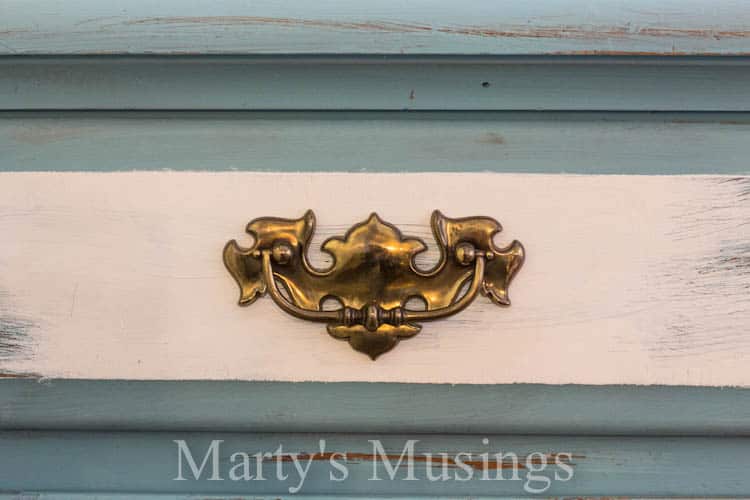 I love how the aged knobs now look right at home!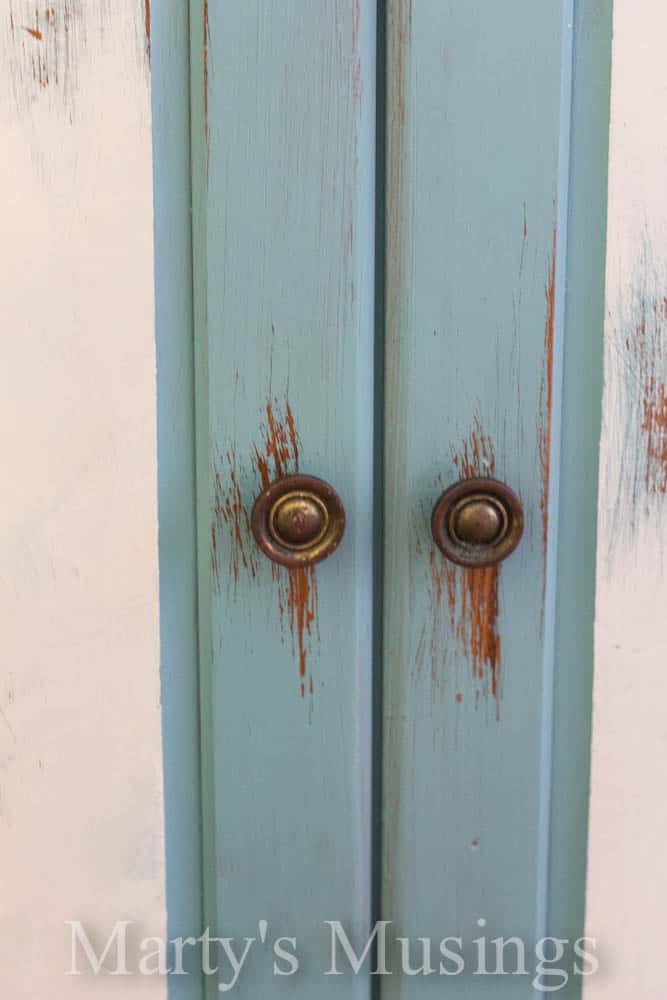 Would you be able to guess that inside this little buffet is a big ol' bag of dog food?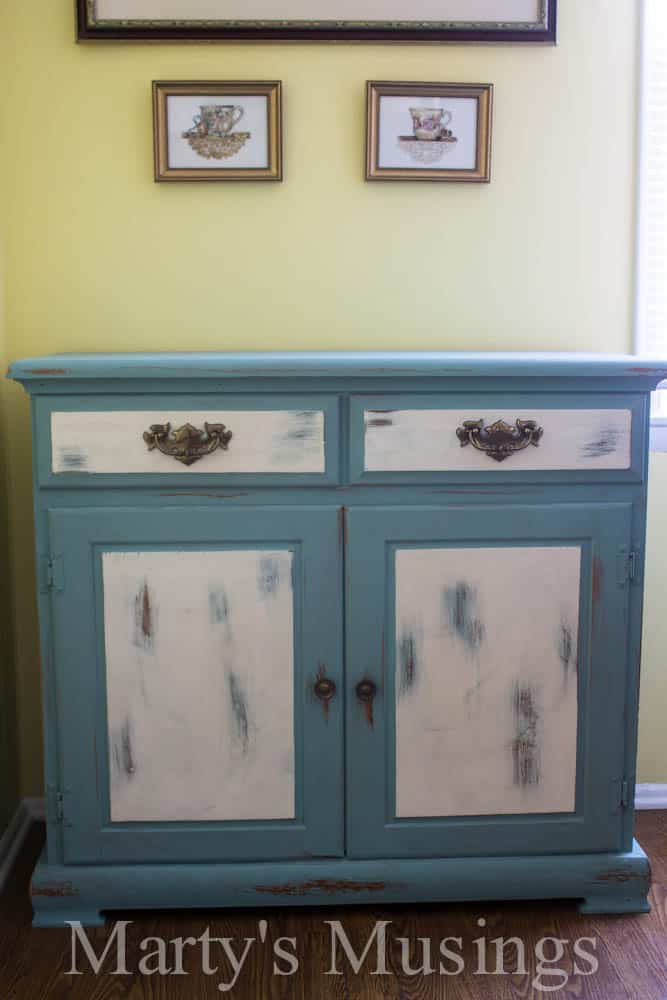 Or that our piles of homeschool books are usually on top?
Ahhhh, real life isn't as pretty at this sweet little kitchen buffet.
Want to see more projects with chalk paint? Just click on each picture below to take you to the original post!
Practical painting tips for the home that anyone can use, including chalk painting, accent walls and choosing the right colors.