You Can Decorate Your Home Even When You Aren't Creative!
This post may contain affiliate links which won't change your price but will share some commission. Read more here.
So many of my readers tell me you want to know how to decorate your home even when you aren't creative so this post is for you!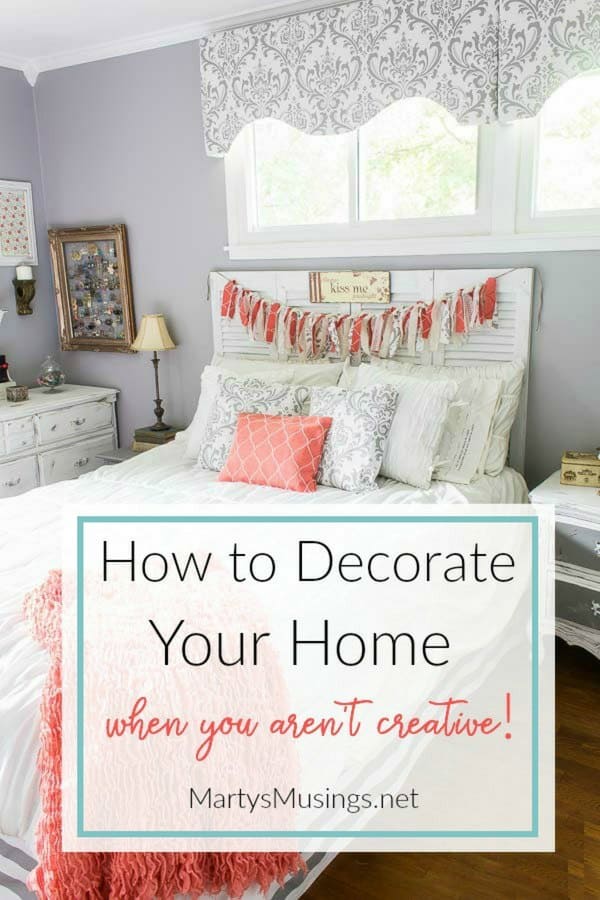 What is it that you're facing that seems unbearable? That literally is sucking the life out of you?
Do your children drive you crazy and leave you beyond exhausted at the end of the day?
Do you feel isolated and separated from real friendships, believing no one could possibly understand what you're going through?
Is your marriage struggling and seemingly beyond repair while you weep into your pillow every night?
Are you taking care of elderly parents or loved ones and facing choices that leave you feeling inadequate?
All these circumstances may be beyond your control yet you still long to create beauty in your life.
You put everyone else before yourself, believing what you're doing is noble and right. Yet it feels like a piece of you is dying inside.
We all make compromises every day and our home may be one of the first areas to go.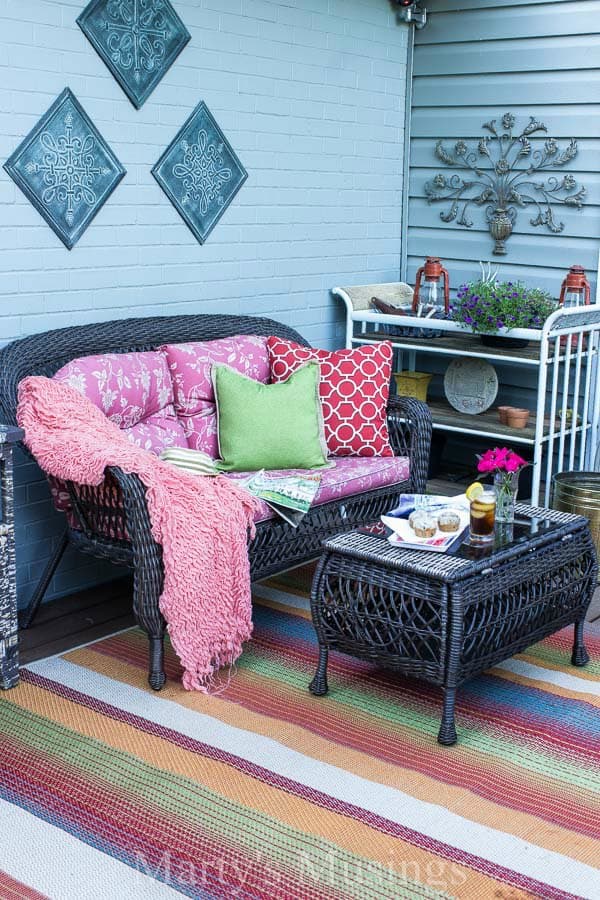 5 Deck Decorating Ideas on a Budget
This season in my life is one of intense introspection and discovery for me. To be brutally transparent, I'm in counseling for ME. After years of raising my adopted kids with wounded hearts and taking them to therapy, now I'm working on MY needs and focusing on who I've become. I'm facing the way my decisions have shaped my life, in both amazing and difficult ways.
In the last two decades I've taken care of and homeschooled five children, filled in as a second mom to my niece after my sister's tragic death, managed the care of my elderly parents until their deaths, helped out our family financially by turning my blog into a business, and the list goes on and on. Always, always my needs were last.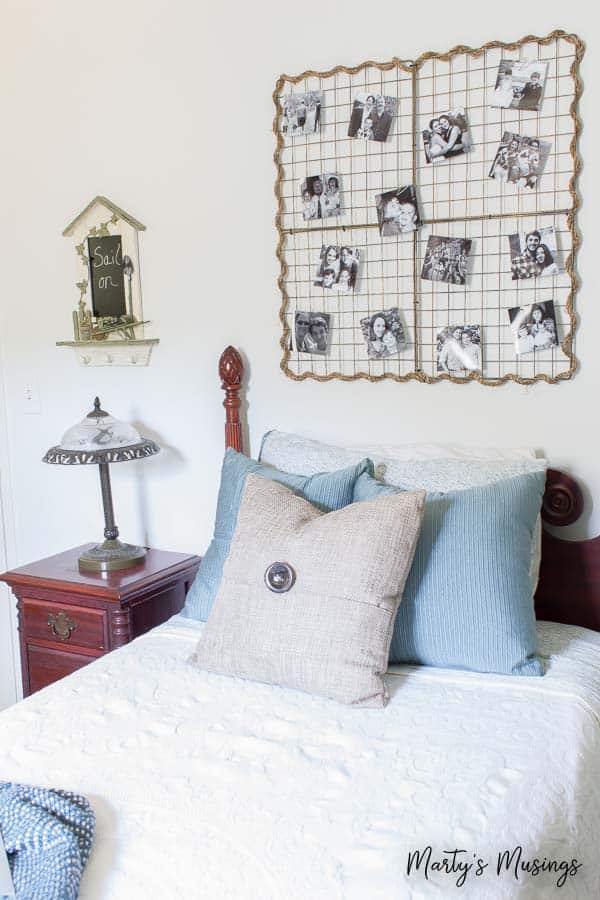 I've watched my troubled adopted son run away from home at age 16, live in a group home for a year, return home much like the prodigal son and yet choose to leave again. To say my mama's heart has been shredded more times than I can say is an understatement.
Elizabeth Stone says, "making the decision to have a child – it is momentous. It is to decide forever to have your heart go walking around outside your body. " Anyone else ever feel like this?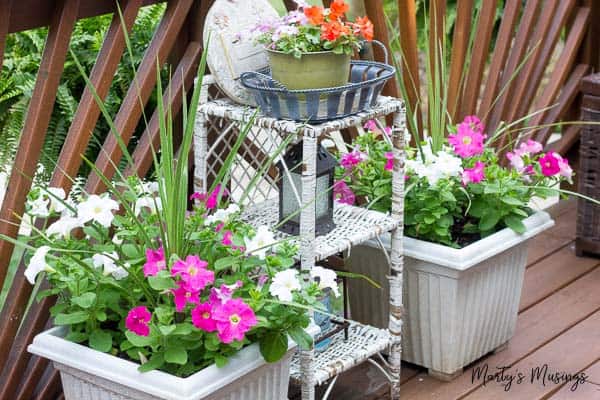 My marriage has been in crisis for several months while my husband and I desperately work on ourselves as individuals so we can find our way back to each other.
Simply put, it's hard. Heartbreaking, cry myself to sleep at nights, weary to the bone hard. Yet we don't throw 30 years of marriage away just because it's difficult and that's what the world would tell us to do.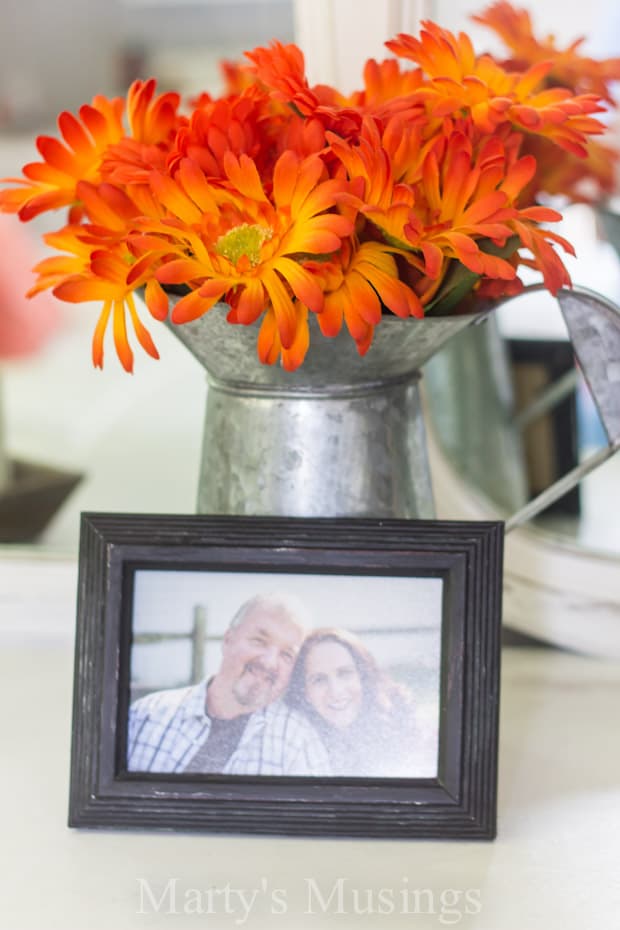 Sometimes the heartache of these last several years leaves me bitterly disappointed with my life, questioning my choices and God's promise to bring beauty from ashes.
But honestly? I'm nothing special. My heartaches are no different than yours. None of us goes through this life without pain but we can choose the way we channel it. Choose to see good when the temporary feels so bad.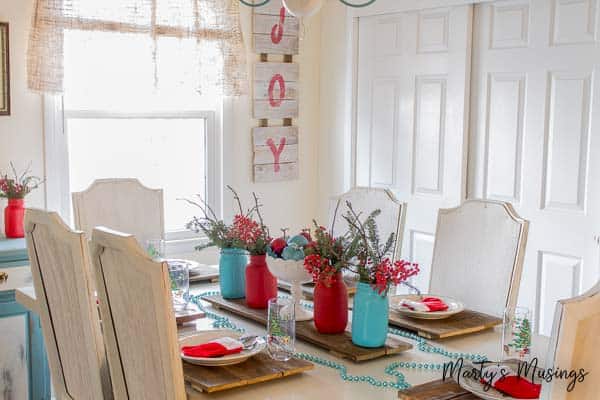 We can choose the memories that fill us with joy, choose to celebrate little moments with those we love.
I realized through so many years of taking care of others I lost me. I lost my voice and forgot how to express myself. Yes, I scrapbooked our family life and while I cherish those albums and memories they were still more about my family than about ME.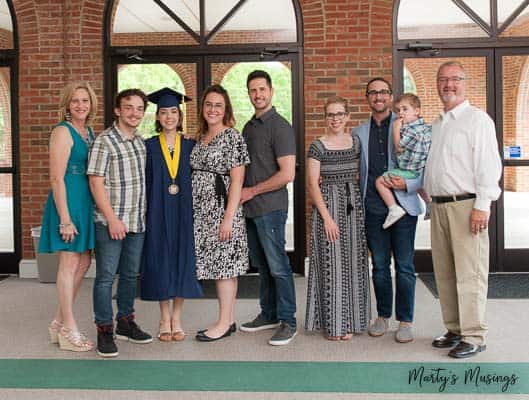 It's a truly beautiful, sacrificial act to put others before yourself when it's done with the right motives but we all need reserves to draw from.
As women, finding joy through the act of creating something beautiful and stepping outside the ordinary can be life giving.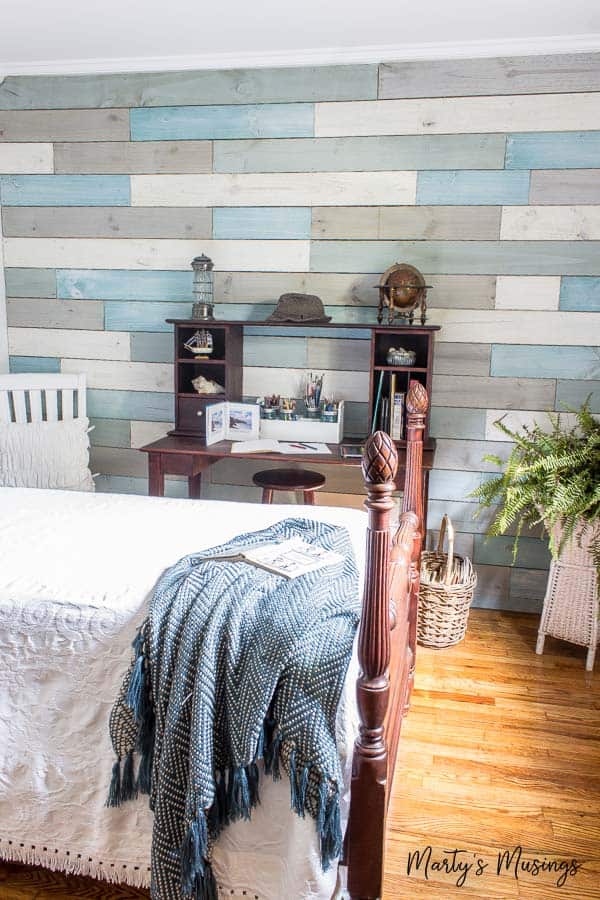 How to DIY a Plank Wall with Chalk Paint
I hear from my readers all the time that you can't possibly decorate your home when you aren't creative or artistic at all. I'm sorry, but I just don't believe it.
Your home may not be perfect but you always have CHOICES you can make.
YOU HAVE A CHOICE. Do you hear me?
You may only have a tiny space that you can call your own but I want you to CLAIM IT. You have the right to use your God-given gift of imagination to unleash your spirit and bring joy back to your life.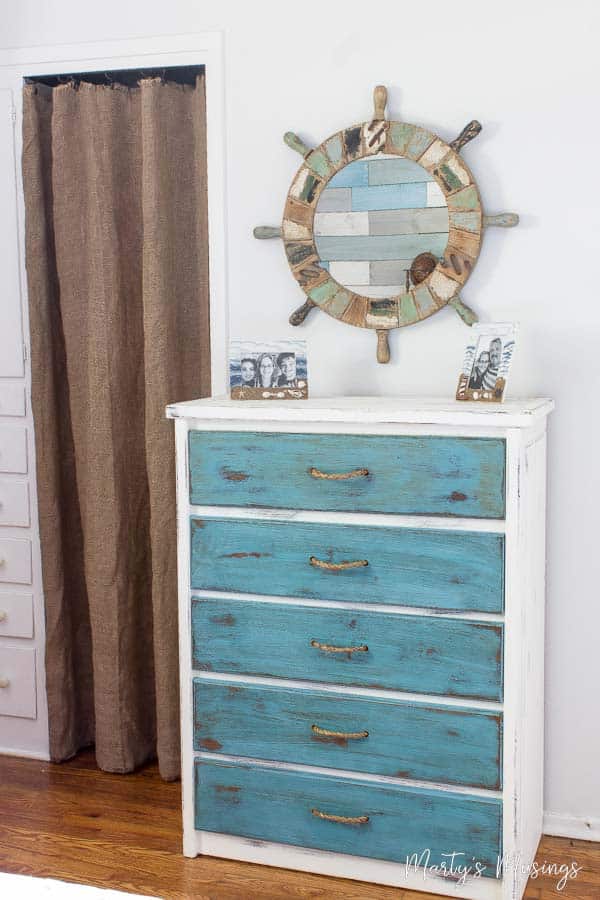 How to Paint Furniture with Chalk Paint
***You Can Decorate Your Home Even When You Aren't Creative!
What if there were no rules?
Sure, there are trends and designer tricks to make small rooms look larger, accessories all coordinate together, etc., but the essence of your home is YOU. Creating can bring joy in the midst of heartache and loss.
When my husband painted my craft room wall purple I loved it! It goes with nothing else in my home but it was an original choice and I don't regret it.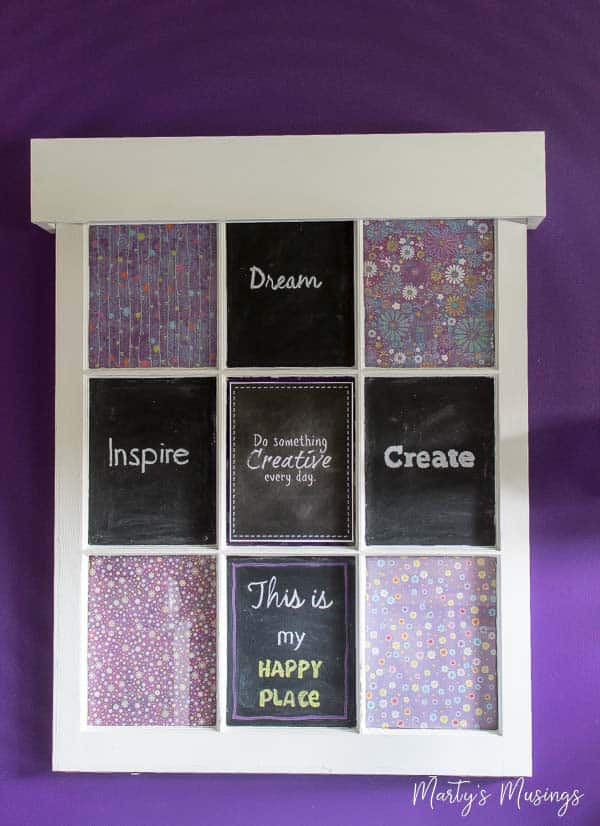 Craft Room Makeover and Organization Ideas
When our kitchen was sunshine yellow I loved that, too! It was such a happy room for me and one of my favorite spaces. Although it's more neutral now, for years the bright yellow cheered me up when life's circumstances were beyond my control.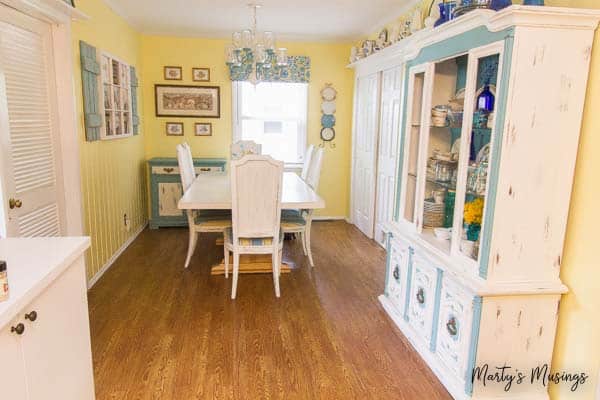 Tour of my Bright Yellow Kitchen!
You may say it's easy because I have a husband to do the work for me. Ha! It's taken years and many battles for us to learn to work together and me to trust my instincts and talent.
Want to know what I've learned though? It's OK to mess up! I don't have to be perfect. Joy is found in the PROCESS not the completion.
What if part of loving your home is learning to let go of some of the stuff that is cluttering your life?
I hear over and over from my readers that you have too much stuff and clutter but you just don't know what to do about it. Somehow I have to believe there's an emotional attachment and FEAR of letting go of all.of.the.things. Does this ring true for you?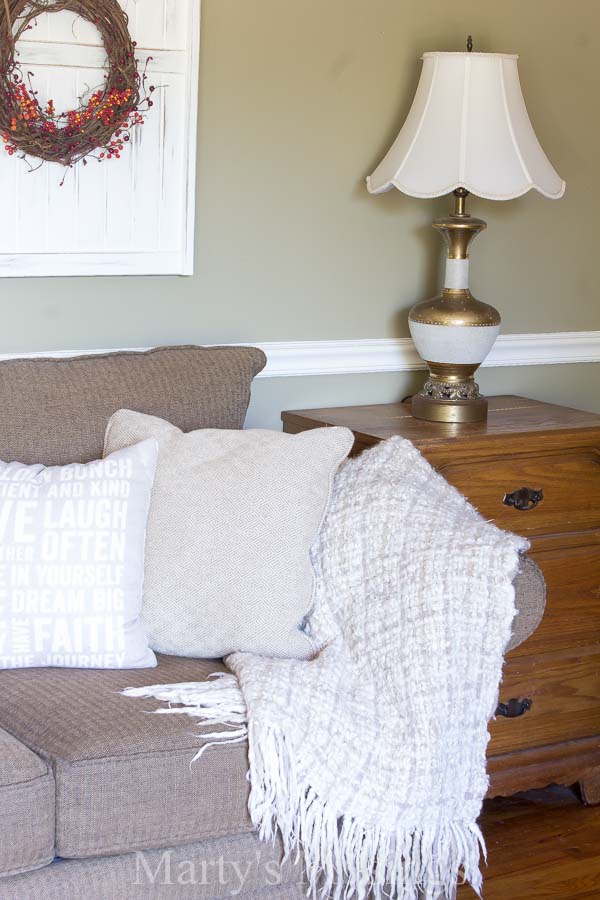 How to Decorate Your Home for Practically Nothing
I know when we recently tore down the wall between our kitchen and living room and gutted the kitchen I had to get rid of a lot of stuff. It was freeing. That jello mold from our wedding 30 years ago? Outta here.
What if true joy comes from the creative process and not just the finished product?
Sure, we'd all love a beautifully styled home where the toys stay out of sight, the pillows remain fluffed and pets don't pee on the floors (just being honest here, folks!) But what if we're looking in the wrong place for our joy? What if the Pinterest perfect picture isn't attainable and shouldn't be the goal?
Life is messy, y'all. There's no way around it and what I'm beginning to understand is my home reflects my inner life. I can pine away for those beautiful homes on the cover of the decorating magazines or I can accept reality and create a tiny oasis of beauty in the midst of my chaotic, often difficult life circumstances.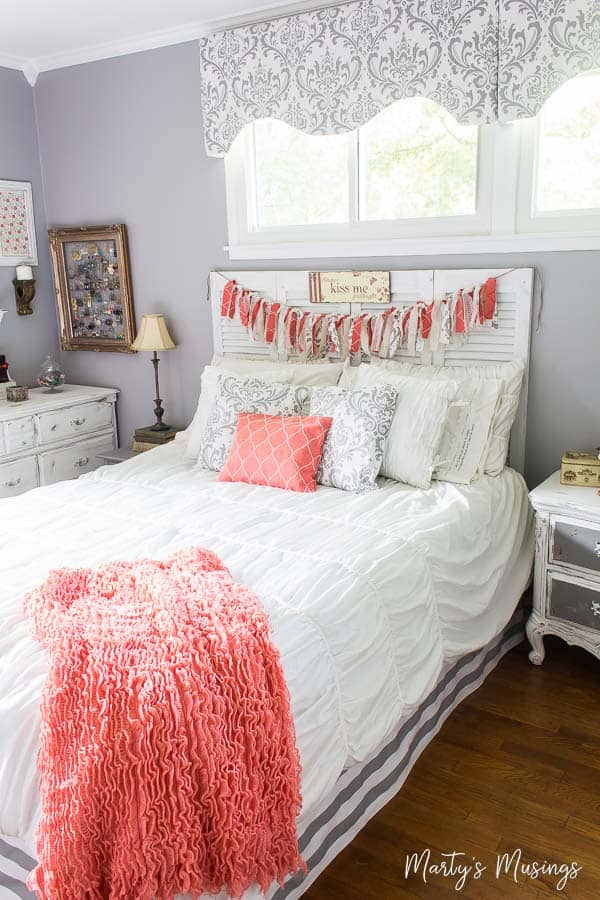 How to Decorate a Bedroom for Practically Nothing
I'm a fighter, much like you, and I'm not going to run from the life I've been given. I will choose what I do with the beautiful treasure of both my life and home. I can sit around and feel sorry for myself or I can get up off the couch and find the voice God has given me.
Can you breathe with me and feel the stress melting away?
You deserve to have a calm retreat and I want to help you discover it. Who's with me?
I want to know your number one problem RIGHT THIS MINUTE that's keeping your from finding that inner, creative spark of joy.
Then if you'll share this with your friends who need some hope today I'd be grateful!