Christmas Cards with Cricut
This post may contain affiliate links which won't change your price but will share some commission. Read more here.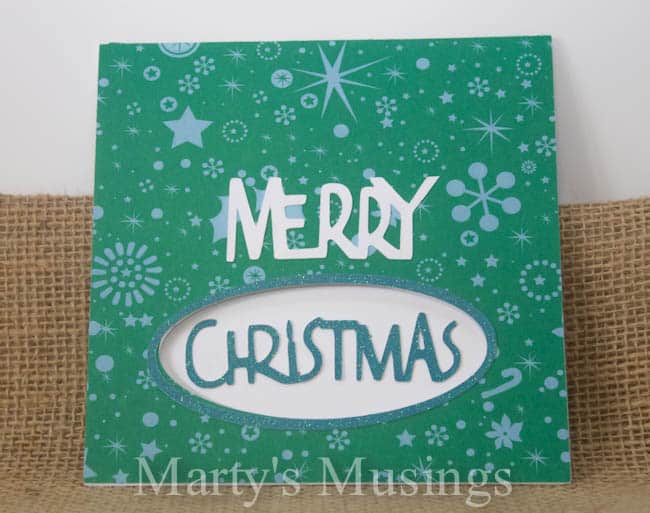 This year I decided to make Christmas cards with the Cricut diecutting machine. I love to make homemade cards but don't have as much time as I used to. I got a little smarter and  used one of my scrapbooking retreats to make a bunch of Christmas cards.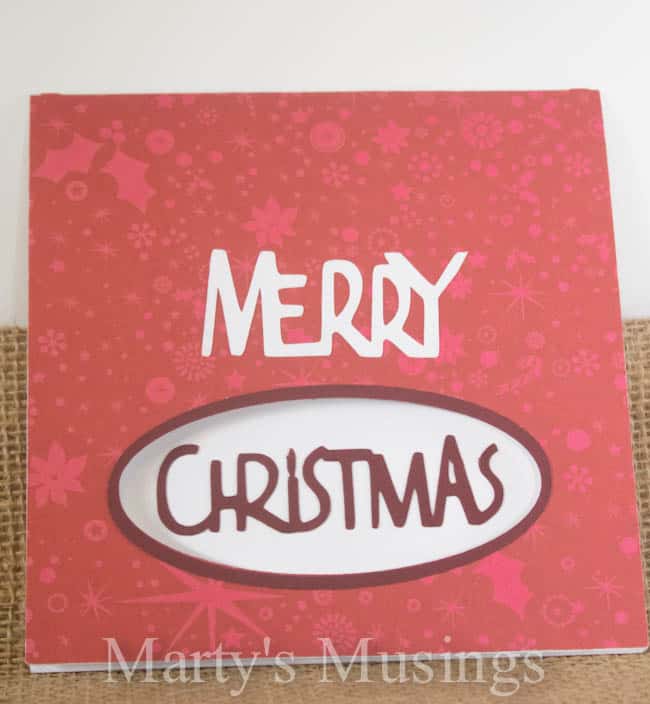 Do you think I've gotten the cards mailed? Ummm, no. Christmas picture printed and everything. Addressed and out the door? Nope.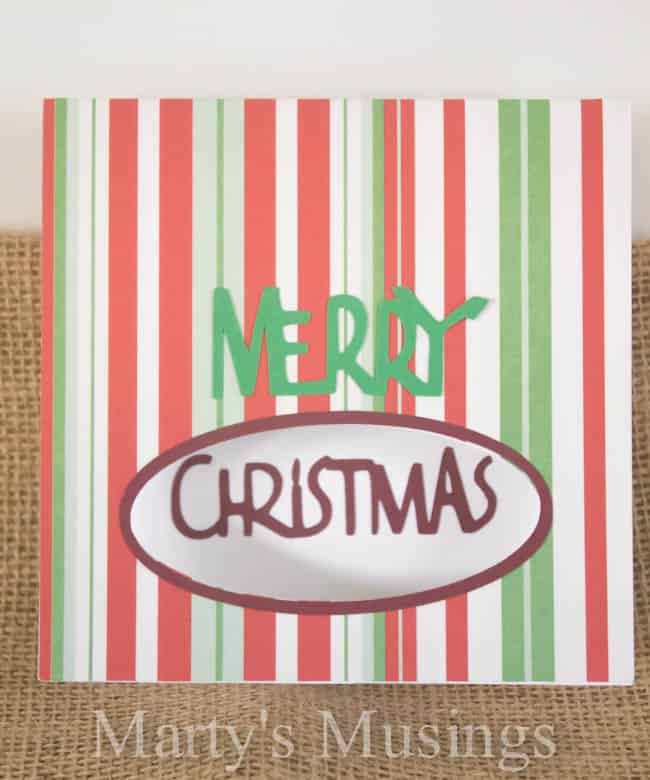 These first cards are made with the Beyond Birthdays cartridge. I have not tried this style with the cut opening before. It's pretty cool! A little time consuming but the look is great.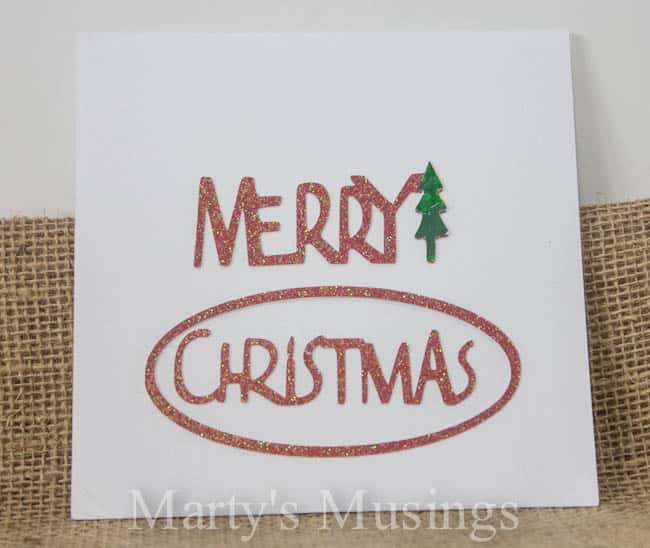 The dial is on 7″ with the Merry Christmas sentiment. By adjusting the shift and the keys you press (ex. foundation and card key) you can cut the envelope and the card with the window. For the cards shown here with the patterned paper, I cut the cardstock first and then the patterned paper which was glued to the top of the cardstock. You just have to remember that everything is cut at 7″ (or whatever size you determine.)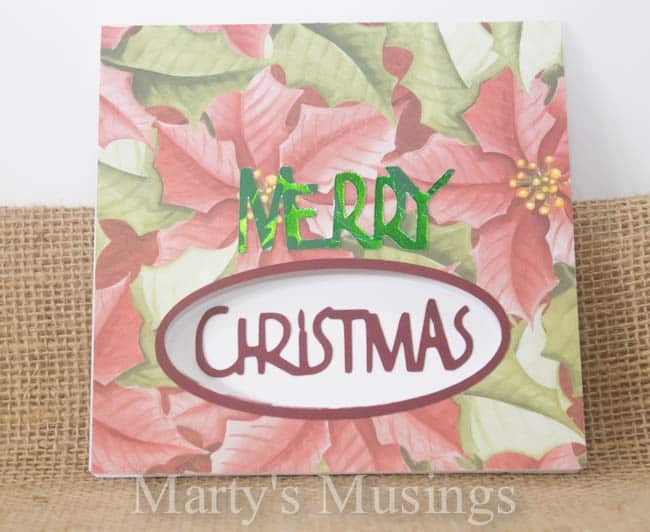 The two cards below were simply patterned paper attached to white cardstock card with ribbon, two squares and a snowflake accent cut by the Cricut.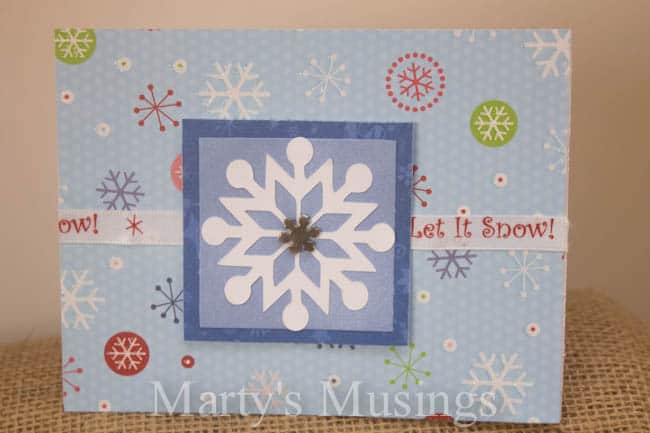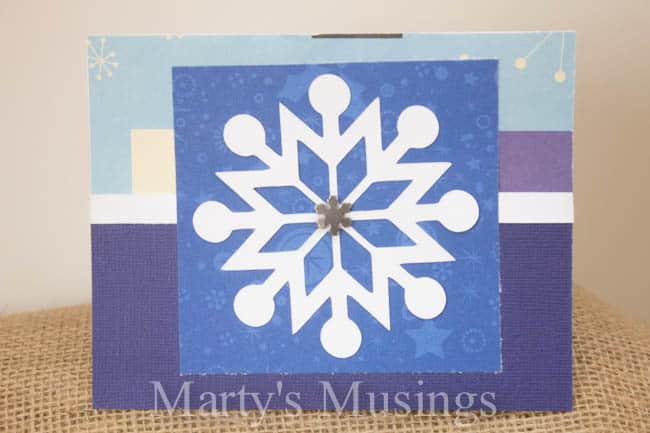 Have you sent all your cards out this year?  If you're interested in seeing more of my cards go here and here and more of my scrapbooking/Project Life posts are here.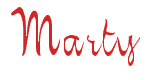 Like what you read? Follow me here: