Girls Scrapbooking Layout
This post may contain affiliate links which won't change your price but will share some commission. Read more here.
My oldest daughter is turning 24 today (happy birthday, Rachel!) and I thought I'd help her celebrate by sharing this girls scrapbooking layout I put together.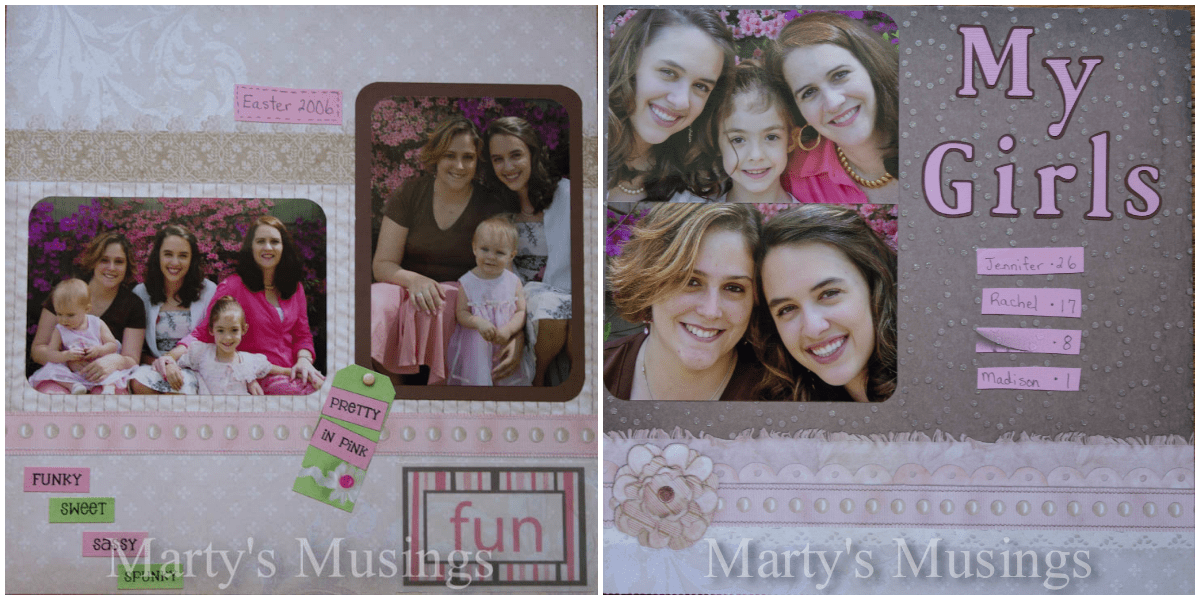 These are some of my favorite girls: my niece, my great niece and my two daughters. These pictures were taken on Easter, 2006. My niece Jennifer now has two more children and my daughter Rachel is married.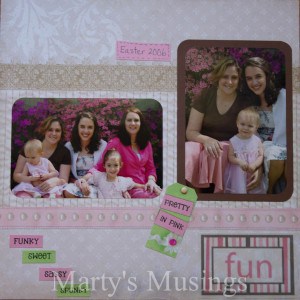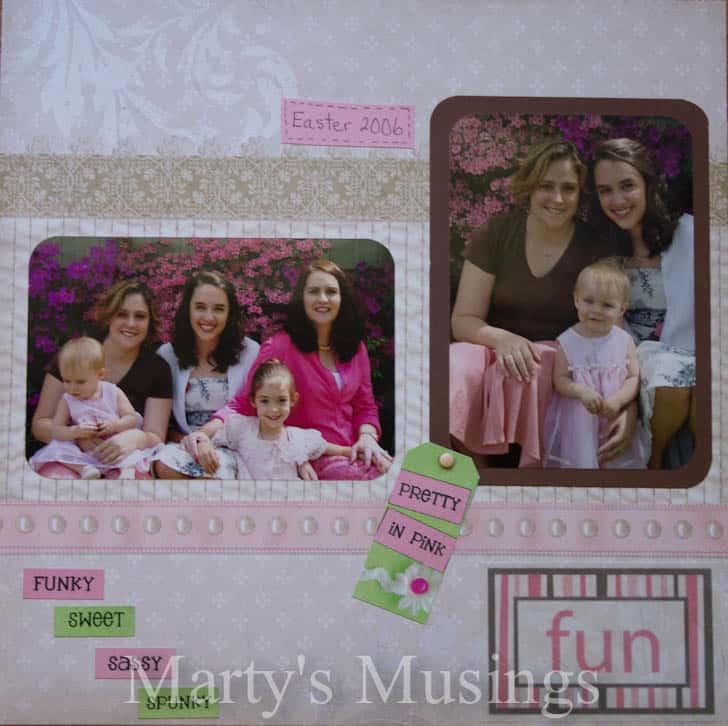 I love this layout for the pretty pink and brown background paper and the easy sticker elements I added. The title was done with my Cricut. Fast and easy, just the way I like it!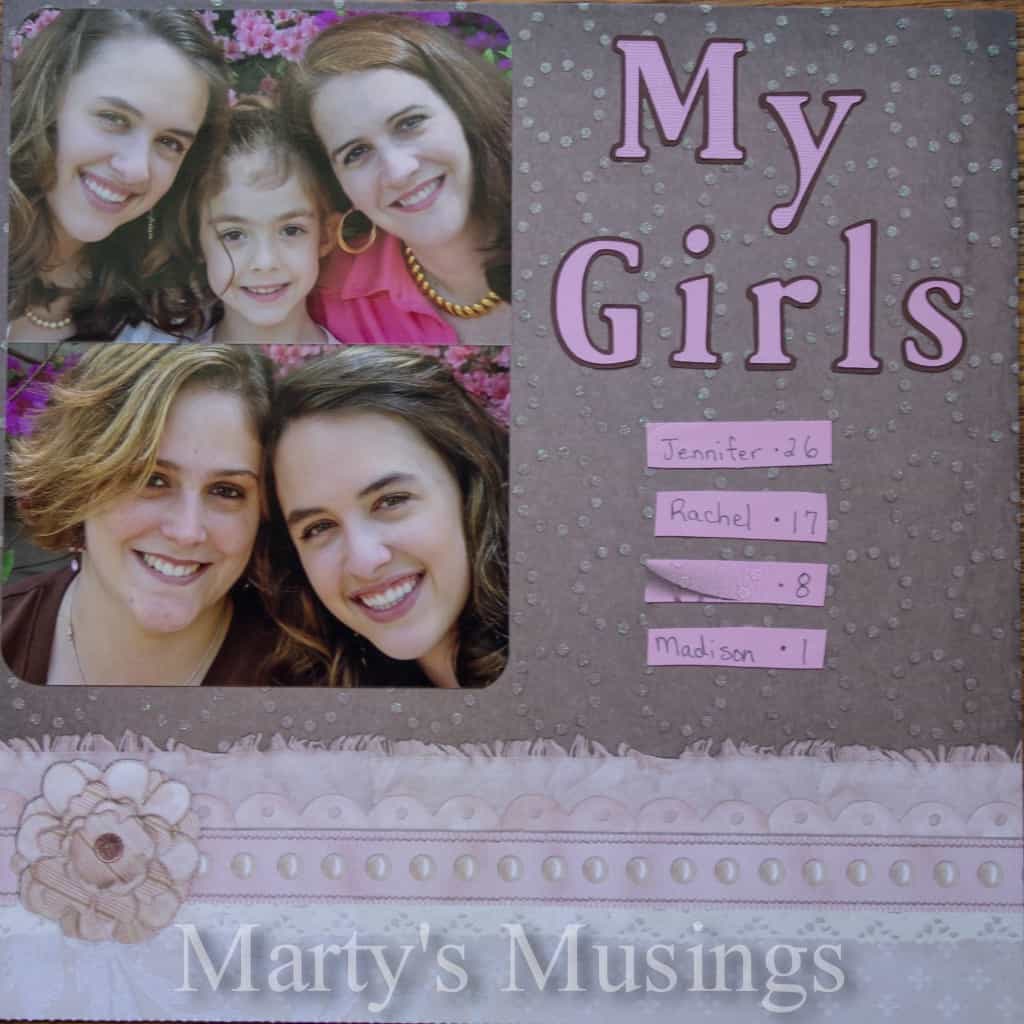 Happy 24th birthday, my sweet Rachel!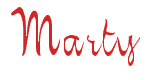 Like what you read? Follow me here: