5 Tips for a Cheap and Easy Winter Mantel
This post may contain affiliate links which won't change your price but will share some commission. Read more here.
Disclosure: The post 5 Tips for a Cheap and Easy Winter Mantel is sponsored by Duraflame® but all opinions are my own.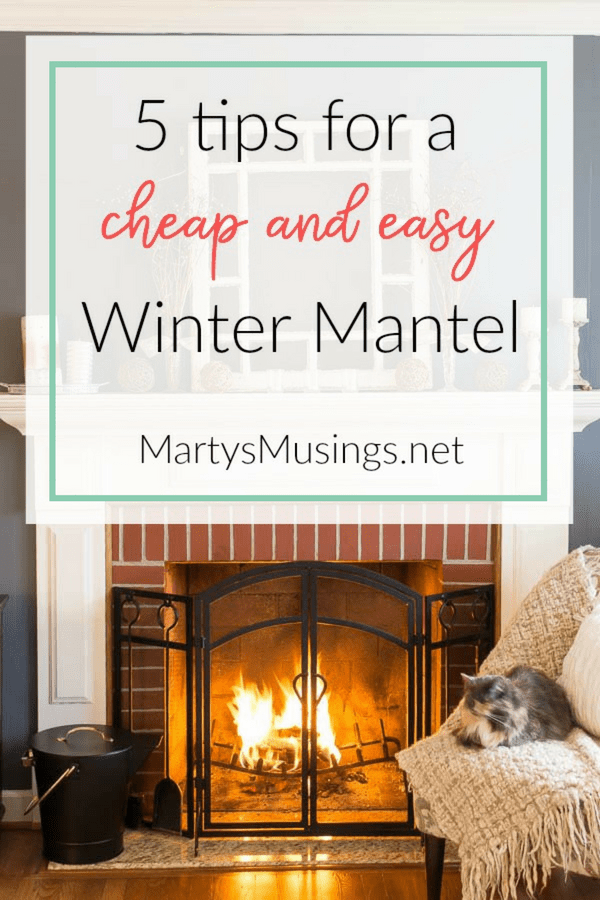 Anyone else feel the January blues coming on after the busyness (and maybe the stress) of the holidays?
You have high hopes for goal setting and fresh starts but when you look around your home you see remnants of Christmas wrapping paper and the last crumbs of your favorite desserts?
If so, you're not alone!
During the Christmas holidays I shared how I longed to decorate a "real" mantel, instead of just the pretend one on top of our piano. It's not that I don't love my home but I was presented with a challenge and a pretend one just wouldn't do!
Luckily, dear friends allowed me to "kidnap" their mantel and add my special decorating touch to their home for Christmas.
I don't know about you, but Christmas was mostly a blur this year. Our kitchen remodel began two weeks early and our family enjoyed Christmas dinner surrounded by construction dust.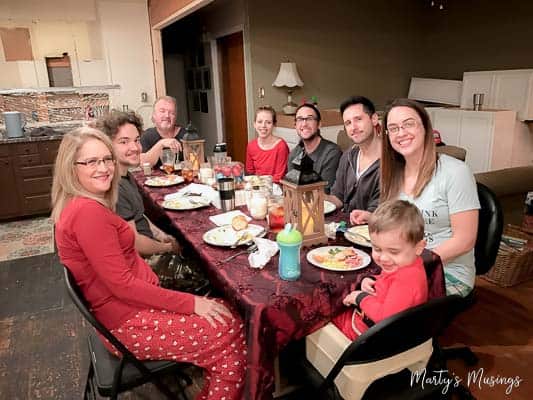 Yep, we made the best of it by using a 9-foot banquet table covered with a beautiful tablecloth and a few candles. Who says you need fancy when you're surrounded by what matters most?
However, our youngest two children were horrified we took the tree down on Christmas Day? Deconstruction was continuing and cabinets were going in with no time to waste!
I've been trying to find some pretty in the little things because the big things are ugly, y'all!
Let me encourage you not to miss bringing some beauty into your home during these long days of winter.
This month I want to show you how easy it is to transition from one season to the next and I'm borrowing a mantel again!
Just imagine yourself curled up by your fireplace with Duraflame® logs, a warm drink and a good book. Goodbye January blues!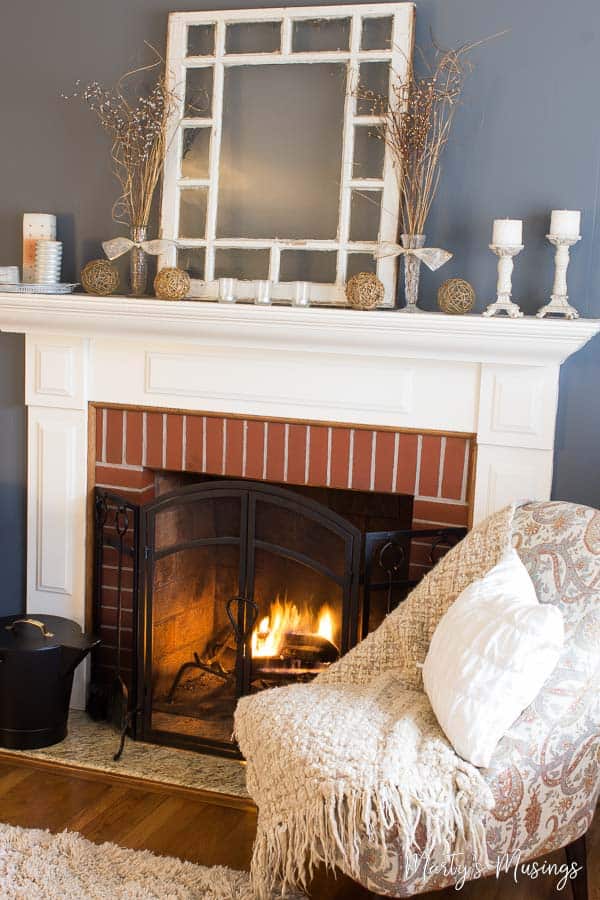 These 5 tips for a cheap and easy winter mantel are so easy anyone can do it!
5 Tips for a Cheap and Easy Winter Mantel
Keep the same focal point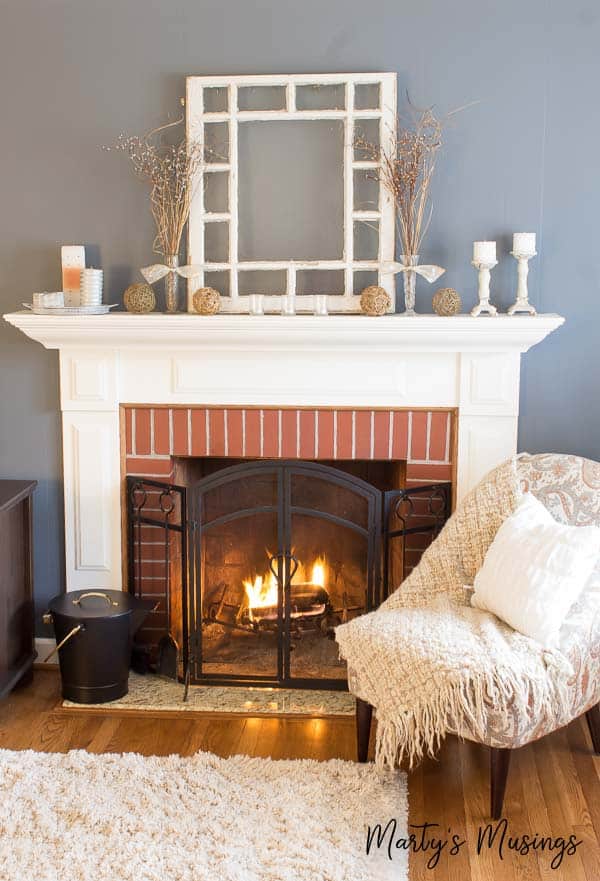 I love to use old windows as a focal point for my mantels. They're usually easy to find and the more distressed and banged up, the more character is added.
This is the same window I used for Christmas, but for this easy winter mantel I let the natural character of the window be the focus and didn't add anything else to it.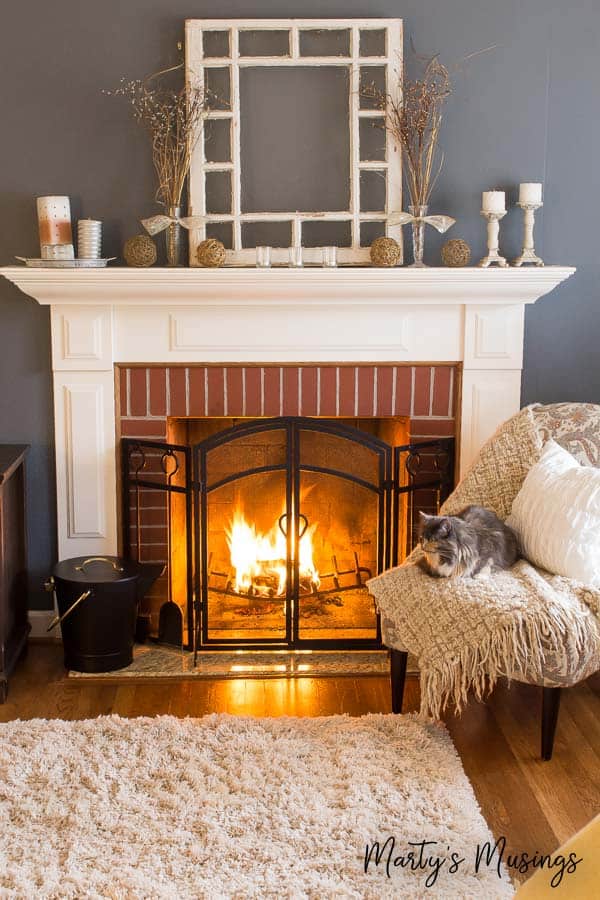 Use candles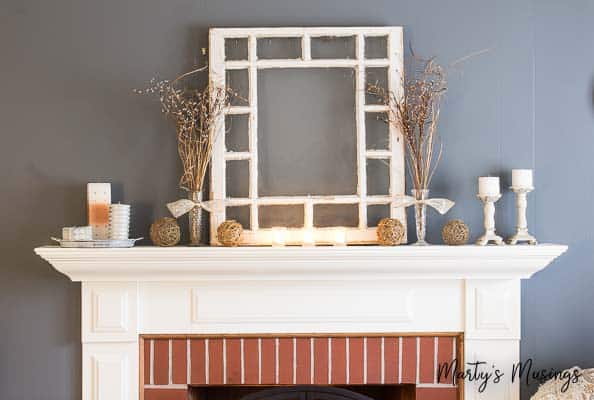 The months after the holidays are often cold and bleak so candles are a must to go with your Duraflame logs.
I bought this set for $1 at a yard sale. (See all my best yard sale tips here!) Even if they're not lit they still look lovely on a spray painted tray.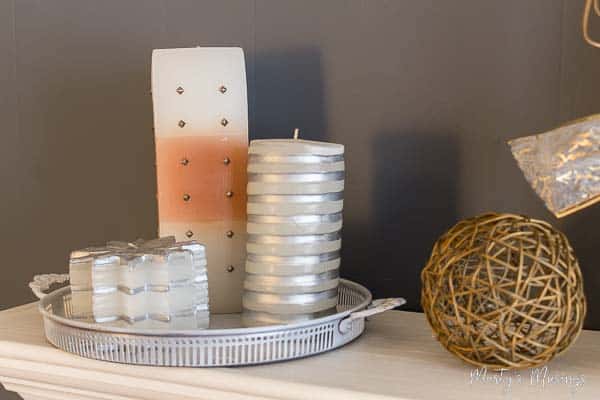 Add a little bling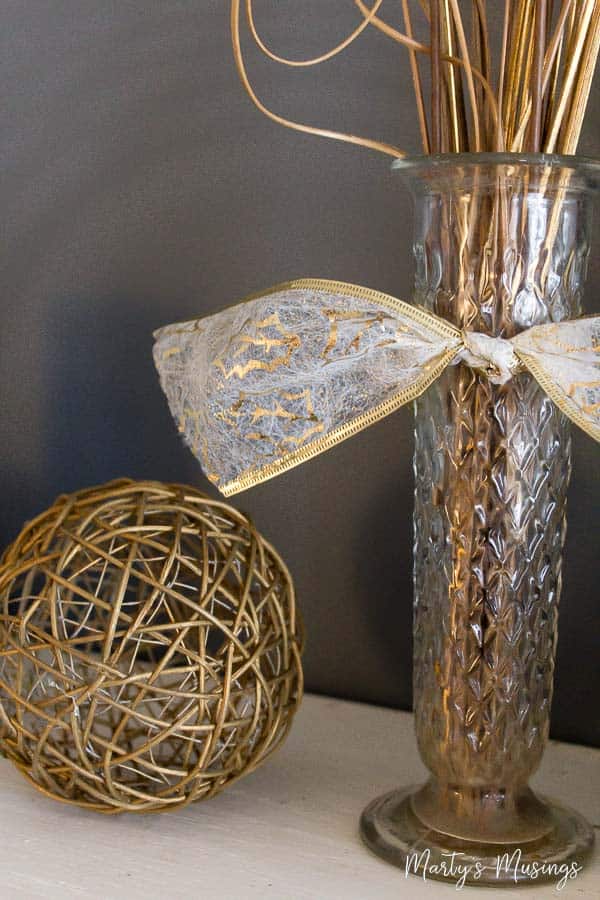 I love a little sparkle and my motto used to be go big or go home. Now I'm learning that a little bit goes a long way.
For this mantle I raided my ribbon stash and found some with gold in it and simply tied it around a couple of yard sale vases.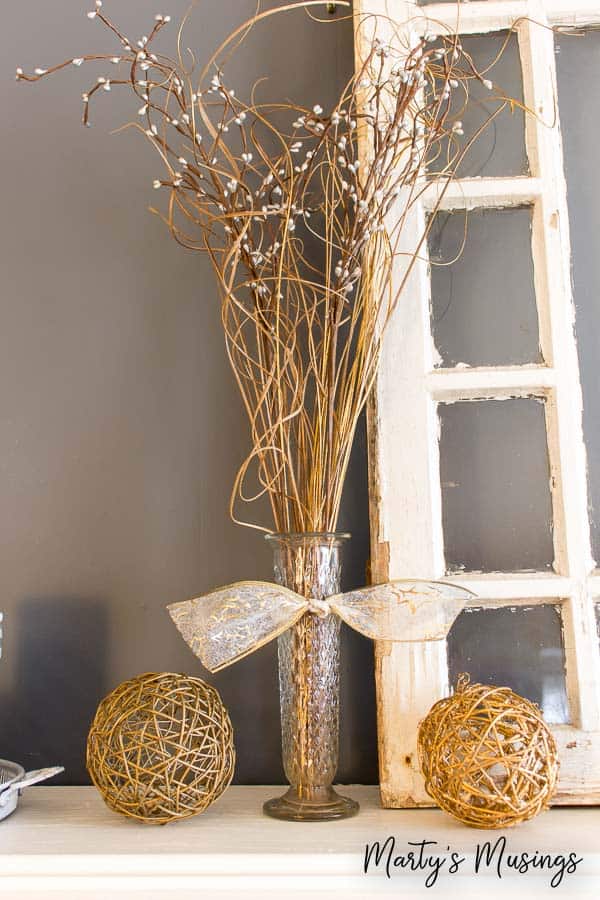 Inside I used something like sola flowers (similar to this) and natural ting I pick up items like these at after holiday and yard sales for just a couple of dollars and add them to my stash to use throughout the year.
Repurpose something you already have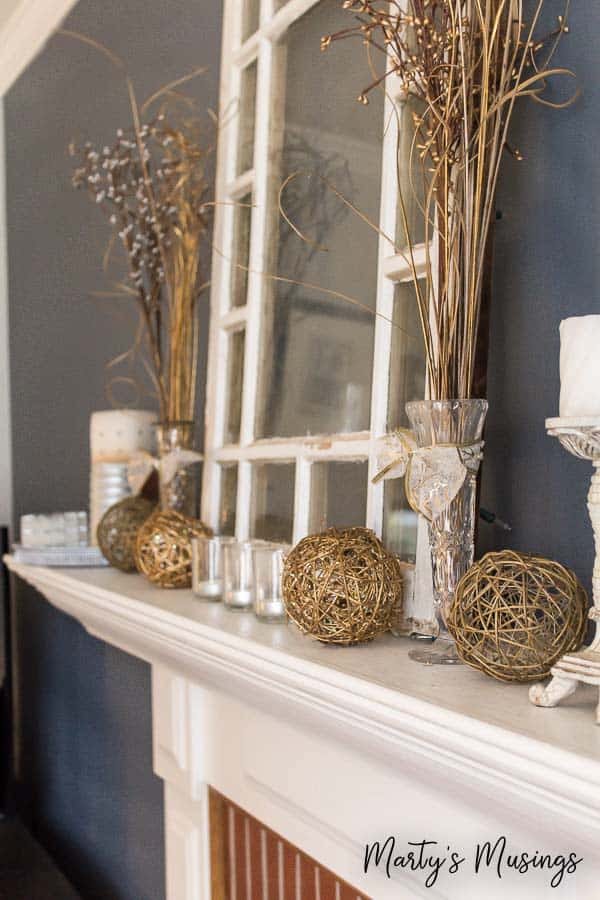 These natural decorative wicker balls have floated all over my house! From baskets to centerpieces, I just like the style they add. Of course, they were another yard sale find! (I found similar ones on Amazon.)
Add in a comfy throw
Ok, technically this doesn't go on the mantel but there's just something about a soft throw that makes everything feel warm and happy. And can you believe I had the perfect cat posing for me?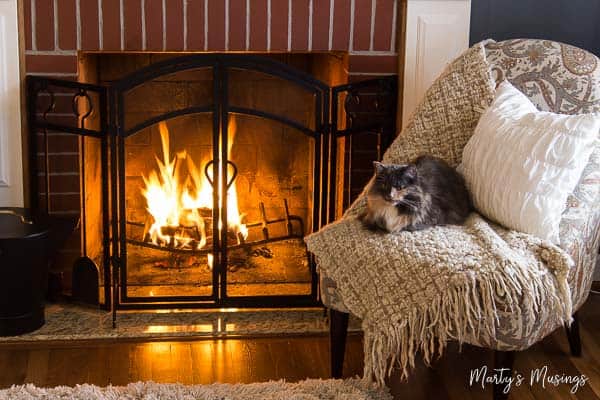 You can now look at your pretty mantel while you snuggle by your fire. I'd say it's the perfect way to chase away any January blues!
I love that the Duraflame® Stax® Crackling firelogs created the perfect backdrop for my mantel. The logs are shaped like split wood, and burn with the same charred appearance. They even crackle like a real wood fire!
Perfect for that afternoon snuggle with your favorite pet. You deserve it!
If you were inspired by this post I'd love if you'd share it with your friends!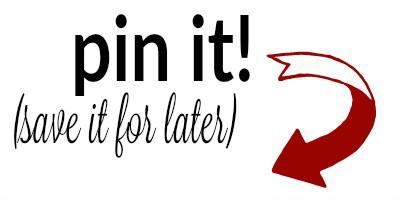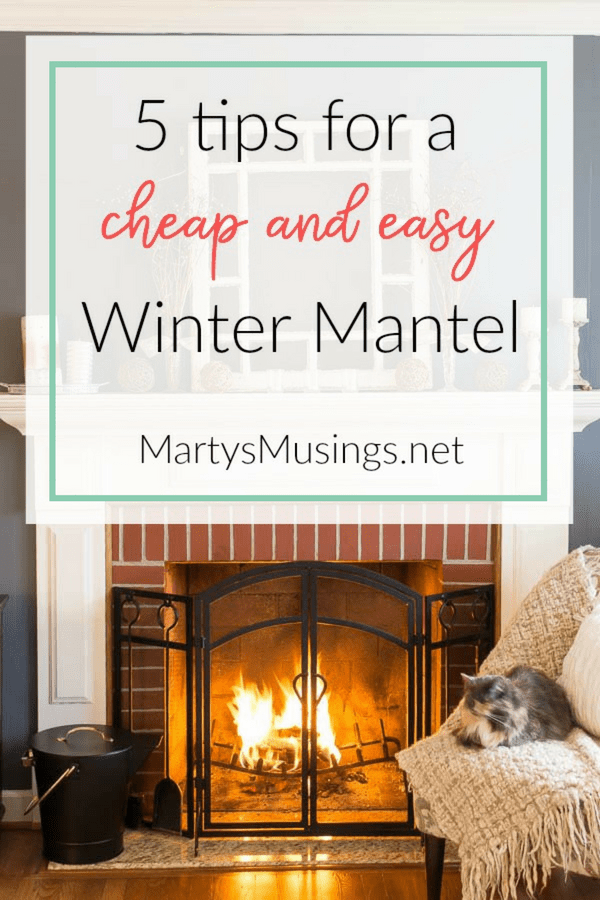 This post contains some affiliate links for your convenience. Click here to read my full disclosure policy.