How to Make Easy Wall Art with Scrapbook Paper
This post may contain affiliate links which won't change your price but will share some commission. Read more here.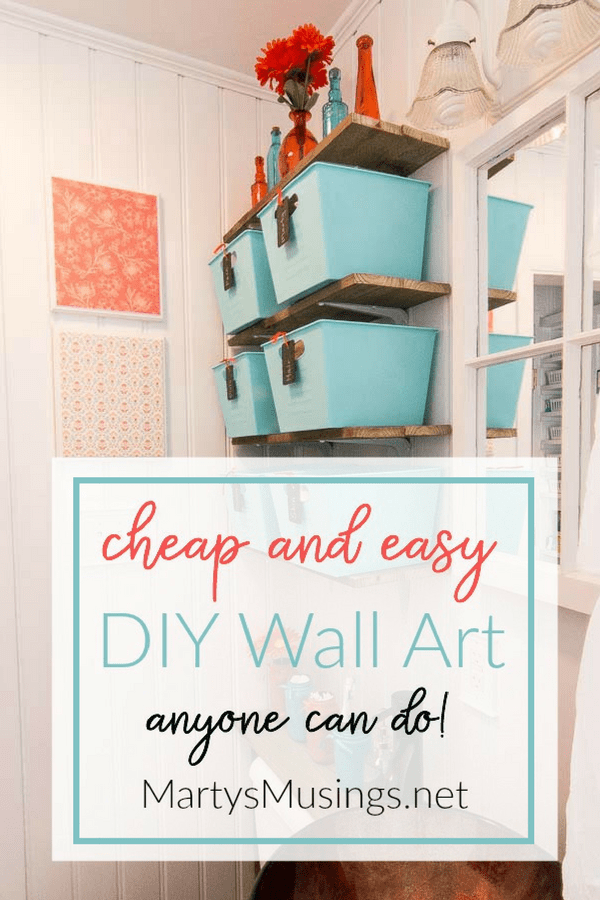 Recently a reader told me the one thing keeping her from creating a little bit of pretty in her home was lack of inspiration. She said she simply couldn't seem to conjure up something to make a difference in any of the living areas in her home.
Oh, sweet friend, I understand!
We just gutted our kitchen and it's all ugly! Walls disappeared and dust has covered every.single.inch of our house for days.
But I have a solution and I'm going back to my scrapbooking roots to show you what it is!
This DIY easy wall art project is so simple I'm almost ashamed to share it with you.
Almost. Not quite.
If you've been following me for a long time you might remember our small bathroom remodel.
Even before the kitchen there was this other ugly space. Oh how it still pains me to see this before!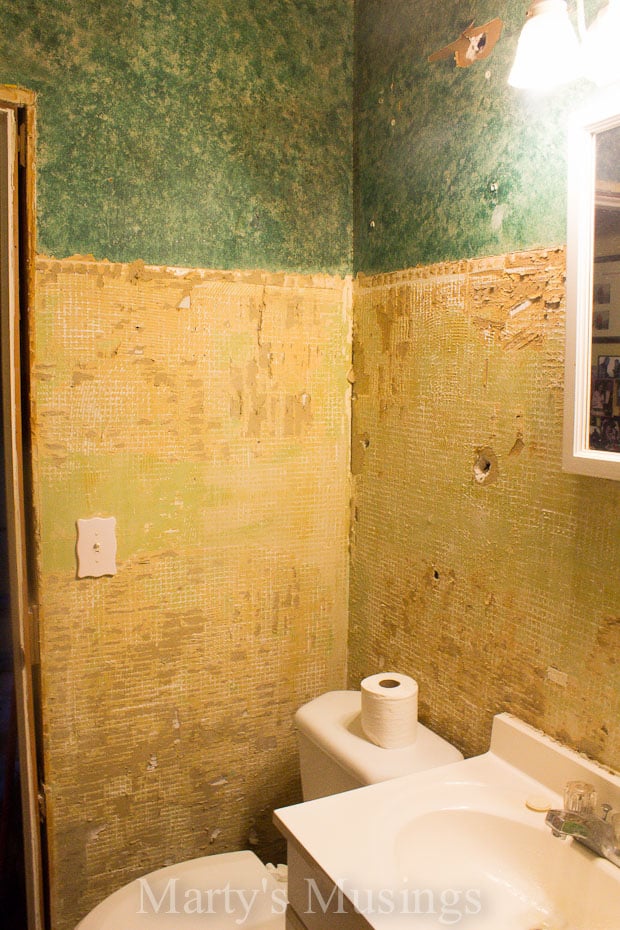 As we were remodeling this tiny space we tried to save and repurpose as much as we could.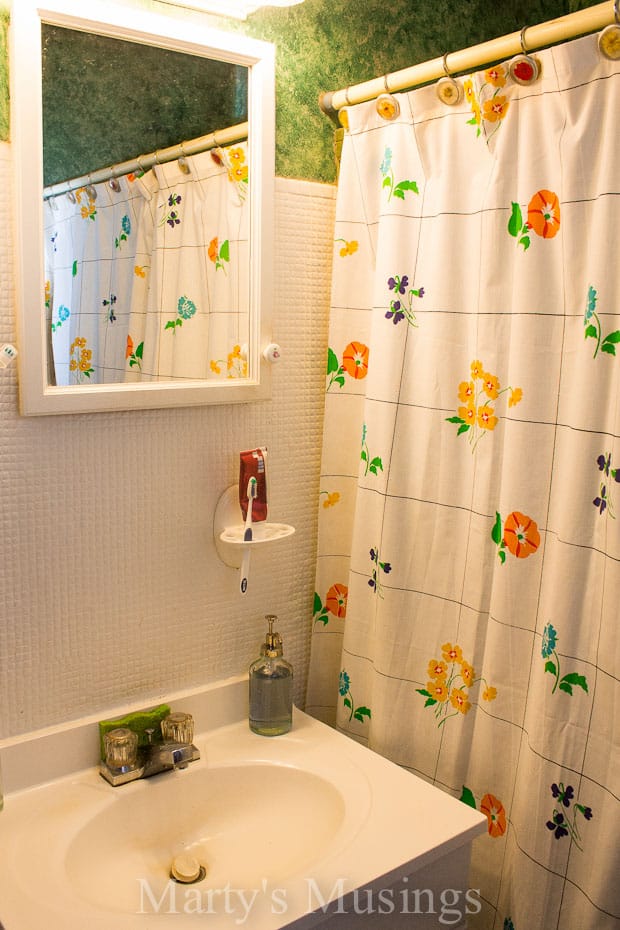 We saved the mirror from the medicine cabinet and repurposed it into a chalk board for the kitchen.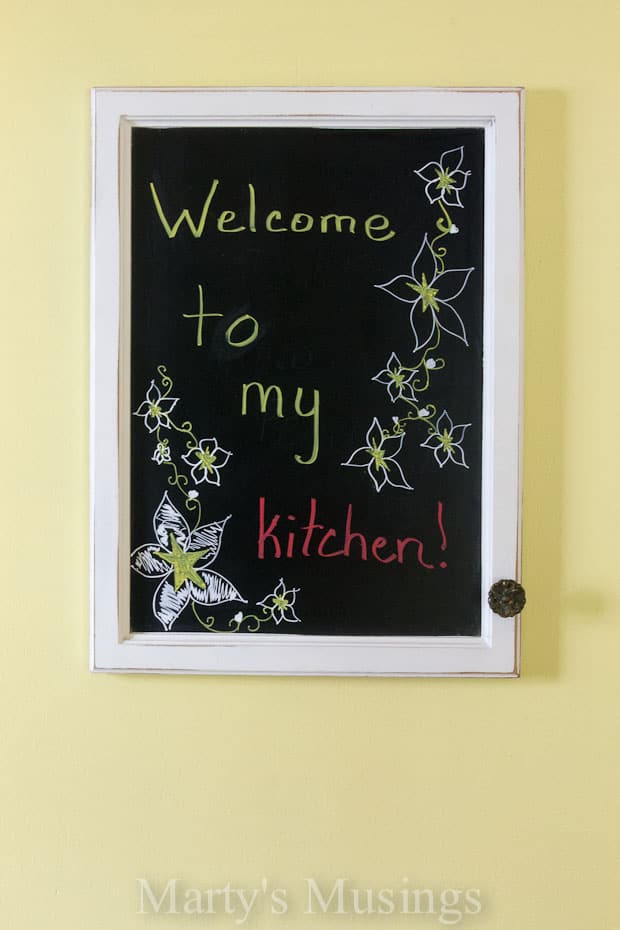 For today's project we saved the door fronts from our base vanity cabinet that was rotting.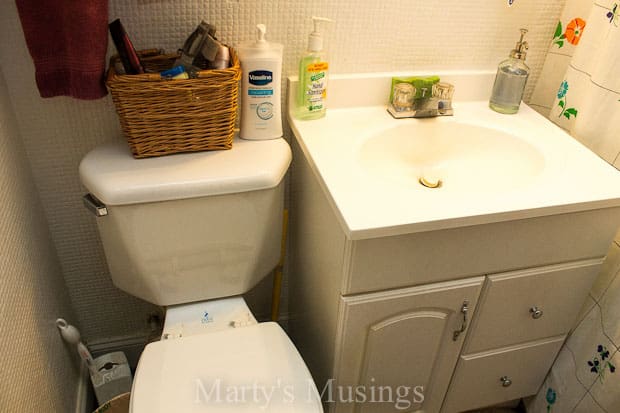 The cabinet was worthless but we saved the two drawer fronts and took the knobs off. I had no idea what we would do with them, but they went into my hubby's "stash," just waiting for some inspiration.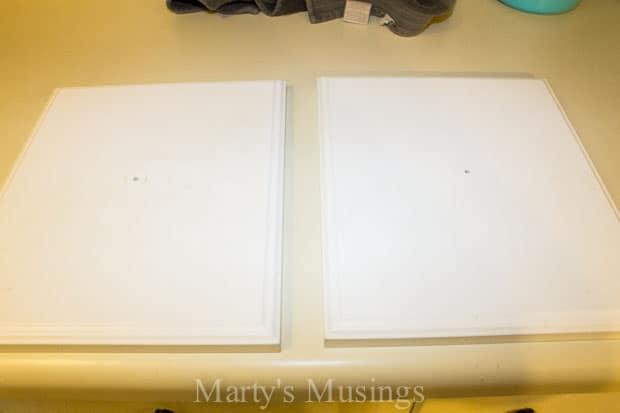 There's that word. Inspiration.
When I can't figure out what colors I like or what might go together I turn to my favorite scrapbook papers!
I've been joyously putting words with photos since around 1996 and I have a LOT of paper. No, seriously. A LOT. (You can see how much I have and the way I organize it here.)
I truly love just flipping through the papers and finding my favorite patterns and colors. They speak to my emotions.
I know. It's silly but it makes me happy.
Even if you don't want to buy a store full of paper like me you can go to your local craft store or order online. (I've included some affiliate links for your convenience. Click here to read my full disclosure policy.)
Supplies Needed for Easy Wall Art:
Wooden surface (if you don't want to repurpose something like I did you can find a simple wood plaque here)
Scrapbook paper (I used a heavier cardstock weight like this one)
Adhesive (I like Scotch Quick Drying)
Paper cutter (this one is inexpensive and a good brand)
The color scheme for the bathroom came from a scrapbook pad I bought. I just loved the color combination.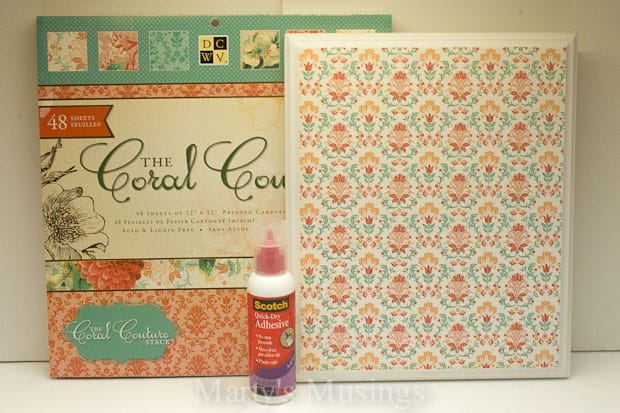 I measured and cut the paper to fit the inside the size of my drawer front.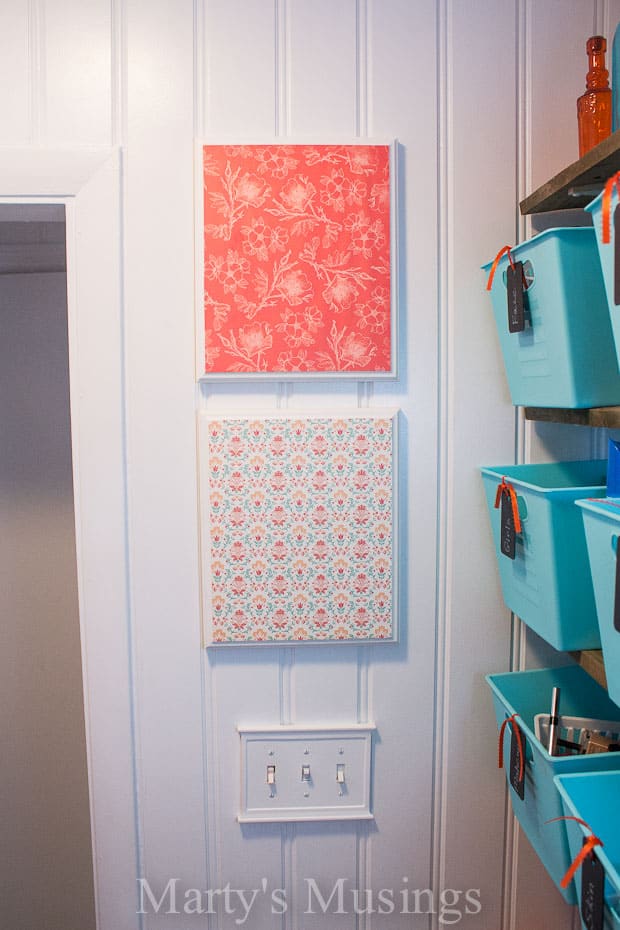 I attached the paper with Quick Dry Adhesive which sticks amazingly well.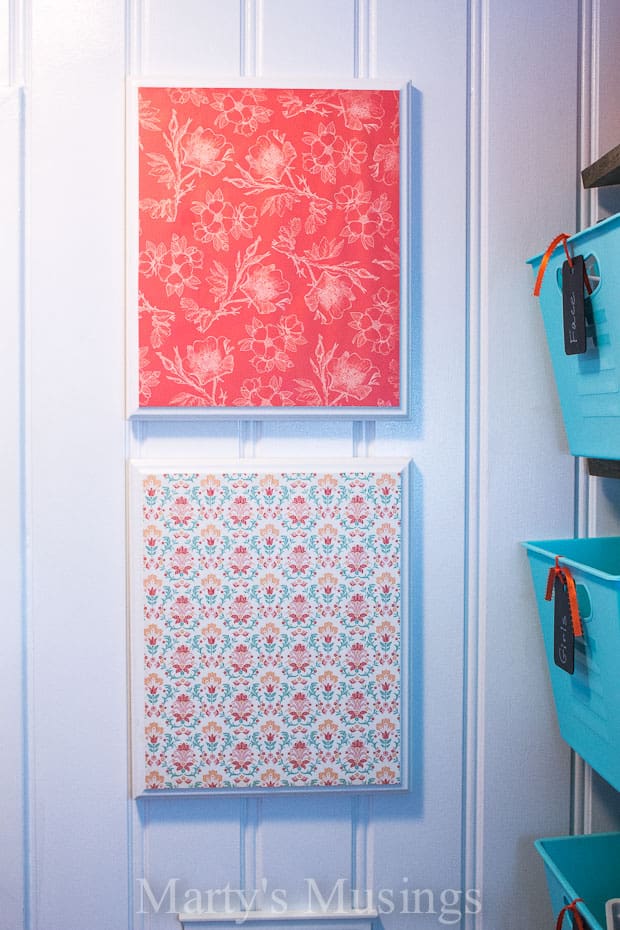 Doesn't it look great? I told you it was easy!
Easy wall art from repurposed drawer fronts and scrapbook paper.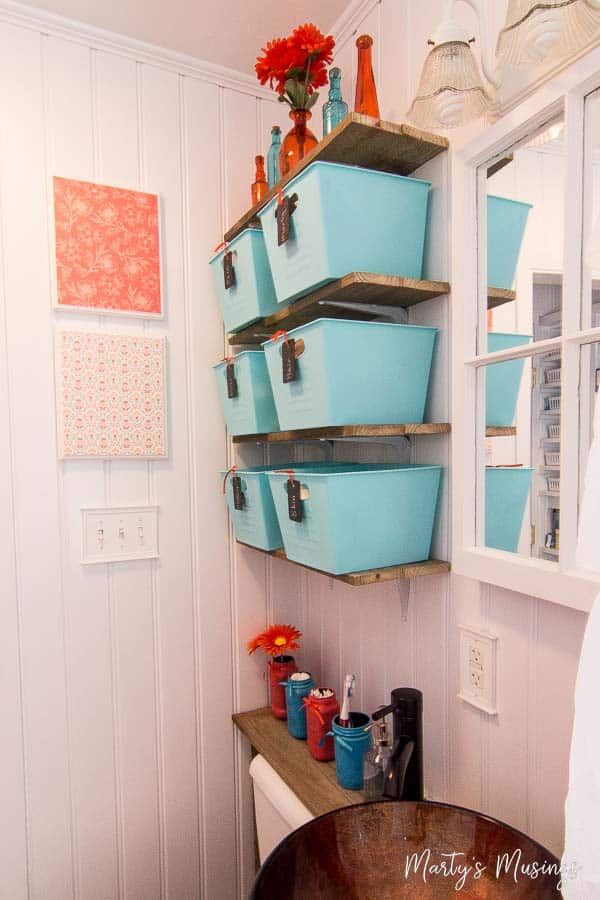 I'm discovering that it's the little touches I enjoy the most, like my Dollar Store blue baskets with chalkboard tags, another repurposing project.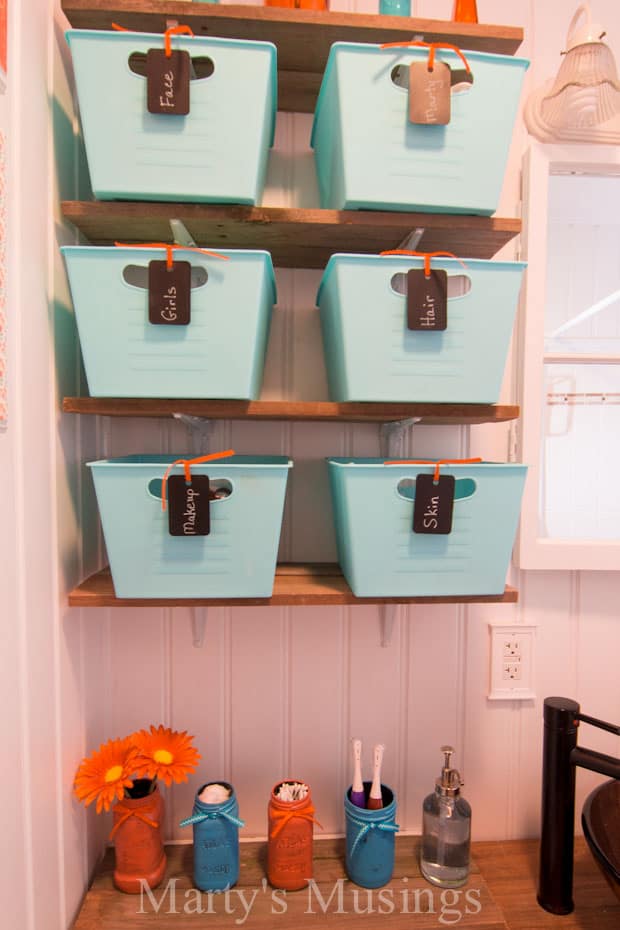 I also love the $2 yard sale CD rack turned on its side to hold our towels. (See my top 10 yard sale tips here.)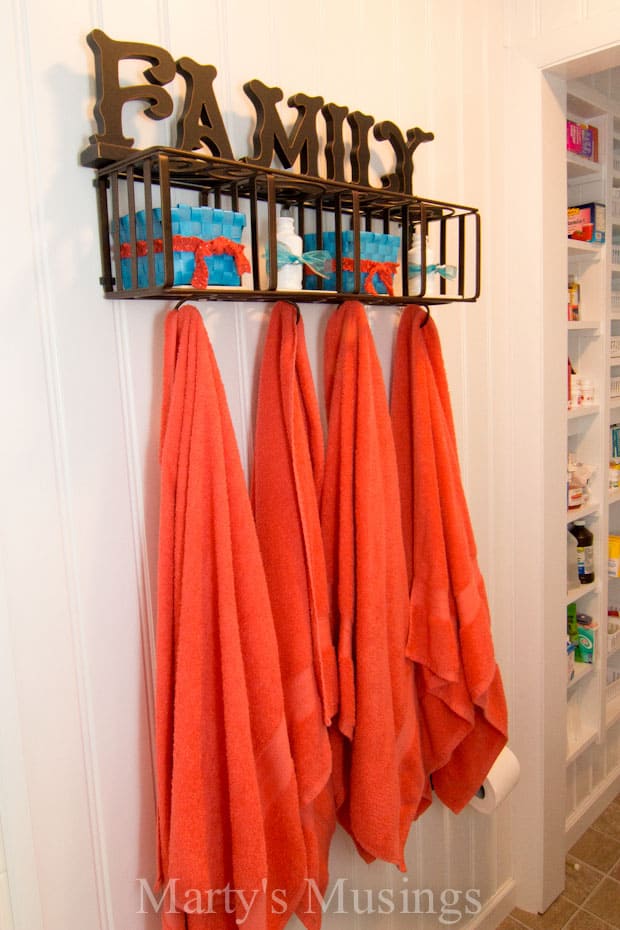 I can just add another layer of paper if I change the colors in the bathroom or I get bored!
If this post inspired you would you share it so others can learn cheap and easy tricks to create a home they'll love, too?