Use this simple FREE Thanksgiving printable to help you and your family practice gratitude no matter the circumstances!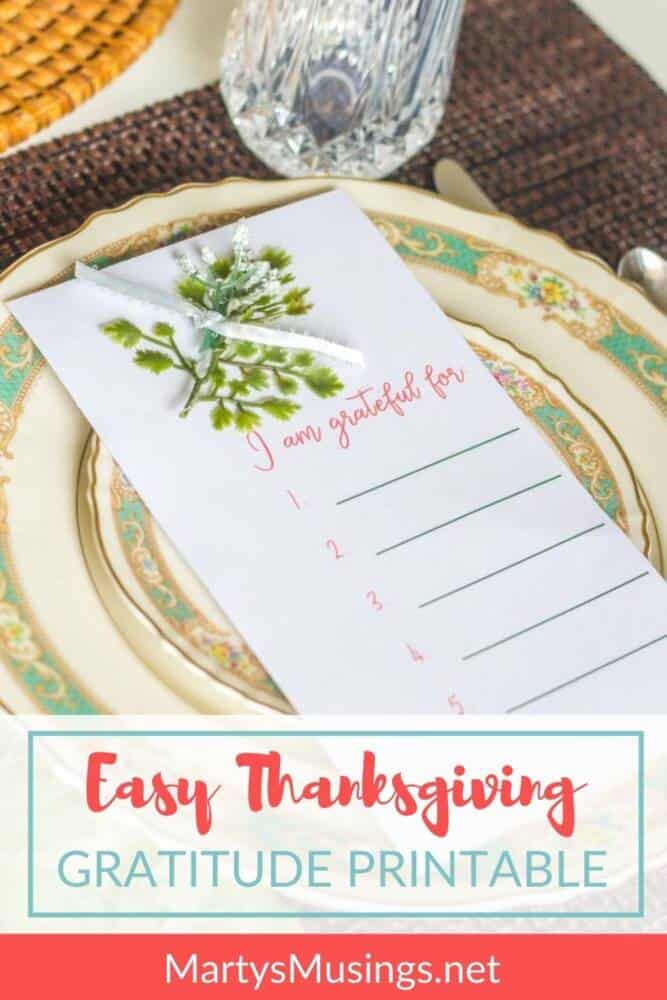 Does anyone else need to make an about face with their attitude/perspective this year?
2020 has certainly contained challenges beyond what we could have imagined January 1st. For me, I was diagnosed with the flu that day and it's been downhill ever since!
My husband has been in the ER four times, with a hospital stay thrown in for good measure.
He's had cat scans, a nuclear heart test, seen my functional medical doctor and many more western medicine practitioners.
Most recently we suspect he had a seizure while driving and lost consciousness.
He could have died and/or killed someone else.
This is the second time I've been called from his cell phone in recent years and told he was unresponsive and on the way to the hospital.
God saved him yet again and promised me He was not done with Tim.
Change happens slowly for all of us but God got Tim's attention and he's doing the work to make lifestyle changes that will help him get healthy.
This year has included disappointments with children, a drop in income due to the virus, cancelled girls retreats, missed vacations and time separated from family.
We haven't seen our youngest grandson for an entire year and that heartache is real. Loving others means respecting their boundaries and needs.
Yet God has been faithful through each trial and held me when my own strength failed.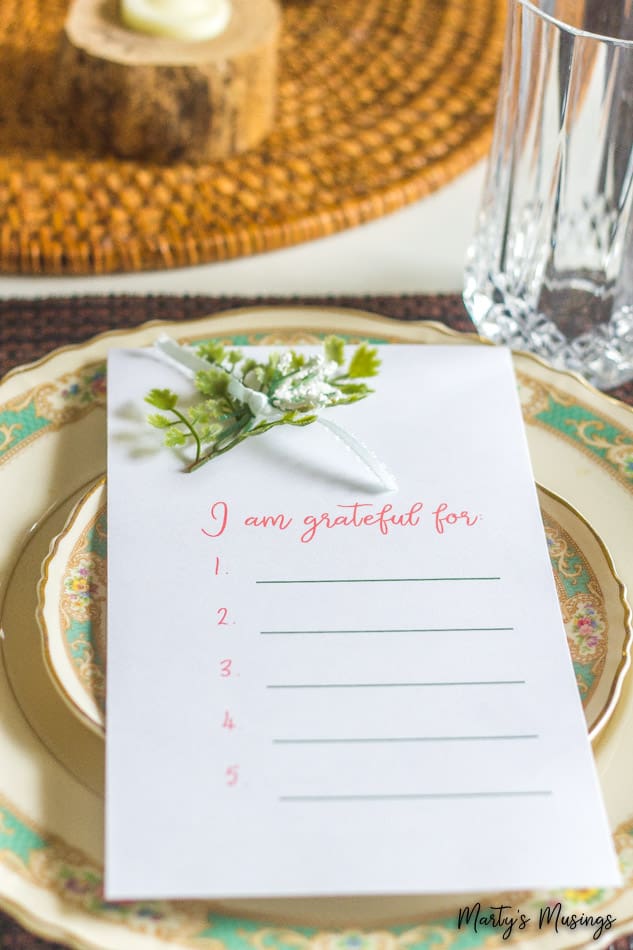 Practicing gratitude doesn't necessarily come easy. It's called a "practice" for that precise reason. A daily commitment to counting blessings causes our heart and mind to turn towards the positive and not dwell on the negative.
Our family celebrates every Thanksgiving with our family blessing jar tradition. It's one way of reconnecting with our roots and continuing cherished family traditions even when facing storms.
This tradition goes back to 1999 when we only had two children. We could never have imagined when we began this practice the changes the next few years would bring, with both joys and trials. Our family expanded that next year to include three adopted children as well.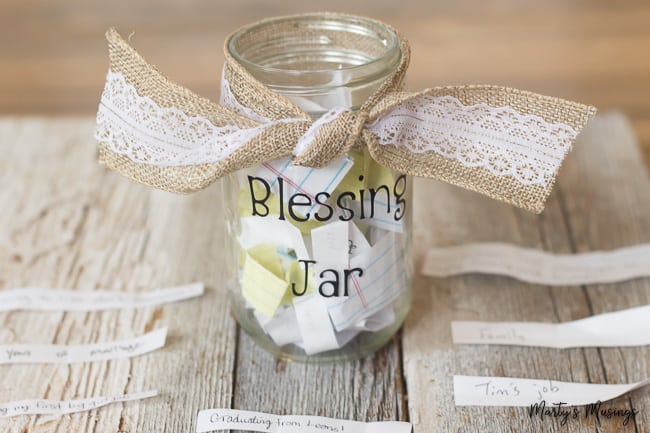 This special little jar sits on our kitchen table year round, reminding us to take time to appreciate God's blessings, both small and large.
Our Thanksgiving Day is marked by cherished family rituals. We have lunch at our house for our family (our kids, grandkids, my niece and her family.) Cranberry apple casserole is a must to accompany the turkey and fixins!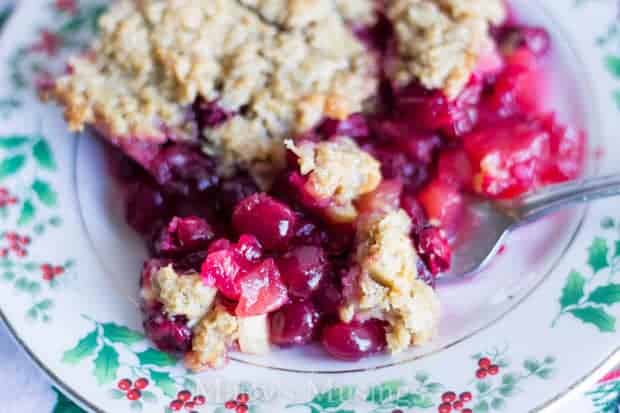 Until recently late afternoon would find our immediate family meandering up the street to Wagoner's Tree lot, where we picked out our tree every year for over 20 years.
We would come home, drag the tree in the house and start decorating.
The sound of laughter and kids fussing over the ornaments were the noise of a contented family. Somehow over the years specific rituals became unchangeable practices that drew us together in the bond of family.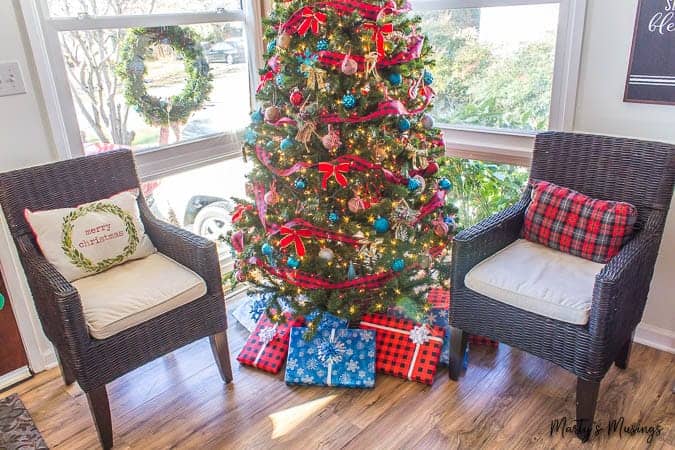 Once the tree decorating was done we gathered around our table and took out our blessing jar. No special paper was needed and every family brought remembrances to the moment.
As we went around the table and one by one opened the slips of paper from our family blessing jar, the treasures of our lives were laid before us.
As we focused on the past year we were always reminded of the ways God has taken the good and bad times and turned them into family memories, a tangible picture of God's love for us.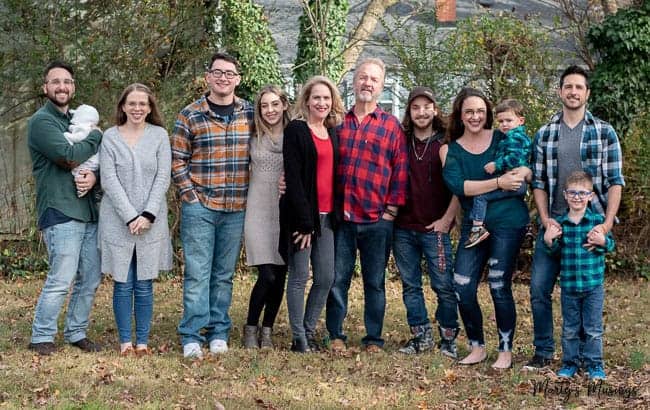 Even though our family has changed drastically and we are now empty nesters, the importance of traditions is never far from our minds or hearts.
We may be missing some family members this year and now own an artificial tree but our traditions still hold deep meaning and value.
In an effort to continue the blessing theme I created a FREE Thanksgiving printable focusing on the practice of gratitude.
It's never too late to create new family traditions. Sometimes the most unexpected ideas become cherished ways of doing life together. (My Instant Russian Tea is a definite as well!)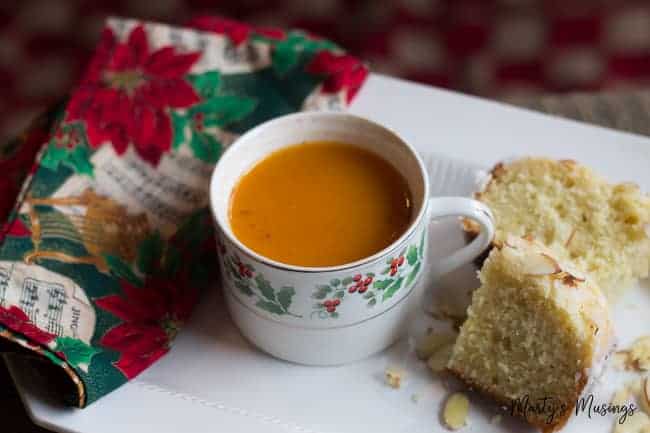 Free Thanksgiving Printable and Table Ideas
Materials:
(I've included some affiliate links for your convenience. Click here to read my full disclosure policy.)
Baby's breath
Greenery
Ribbon
Wire cutters
Glue gun
Cardstock
Step 1. When setting a holiday table, think about using things you already have, combined with dinnerware you may only pull out for that special occasion.
I used my mother's vintage china and my wedding glassware with yard sale place mats and everyday silverware. Don't worry about matching perfectly!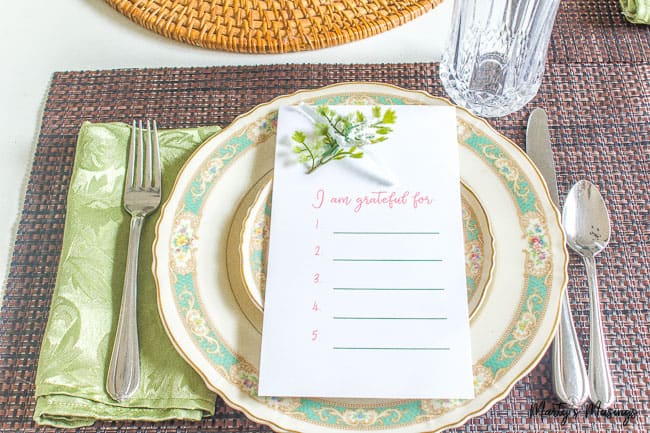 I added in log candle holders with my fancy china and it all worked together beautifully!
Step 2. Add a Thanksgiving printable to encourage all your guests to participate.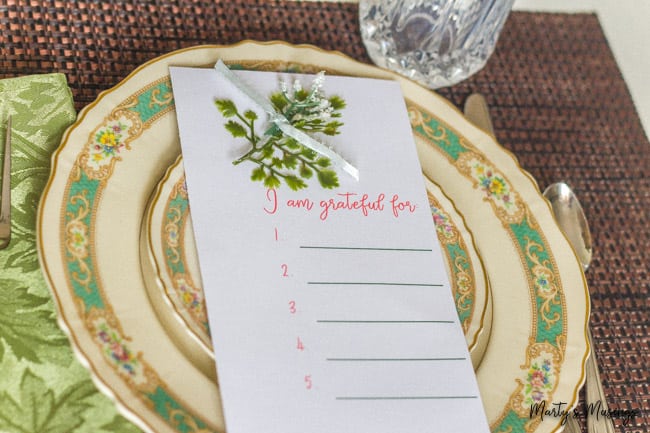 My "I am grateful for" printable is perfectly sized when printed two per 8 ½ x 11 sheet of cardstock.
Step 3. Fancy up the printable by adding artificial greenery.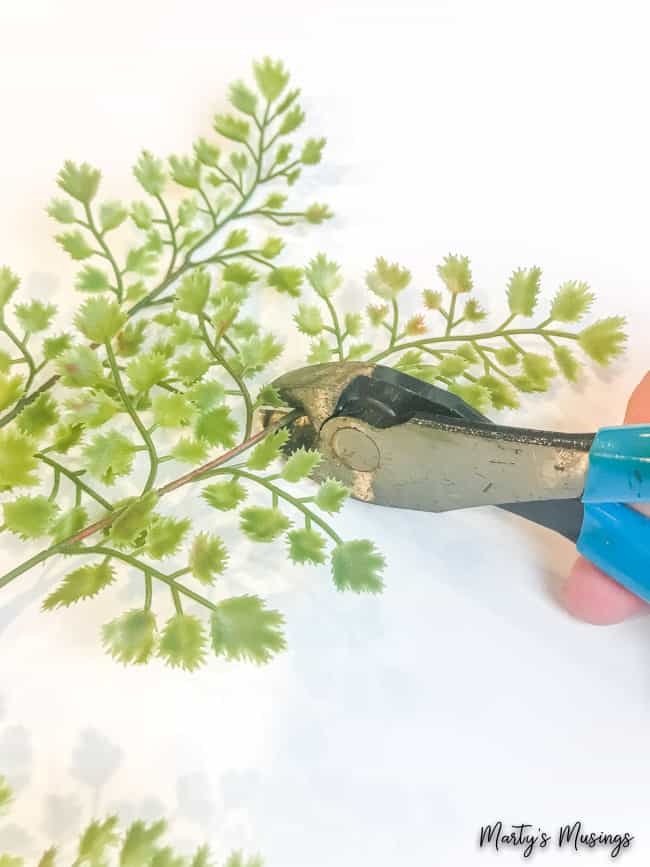 I added some artificial greenery and baby's breath, tied together with a simple ribbon and hot glued to the cardstock.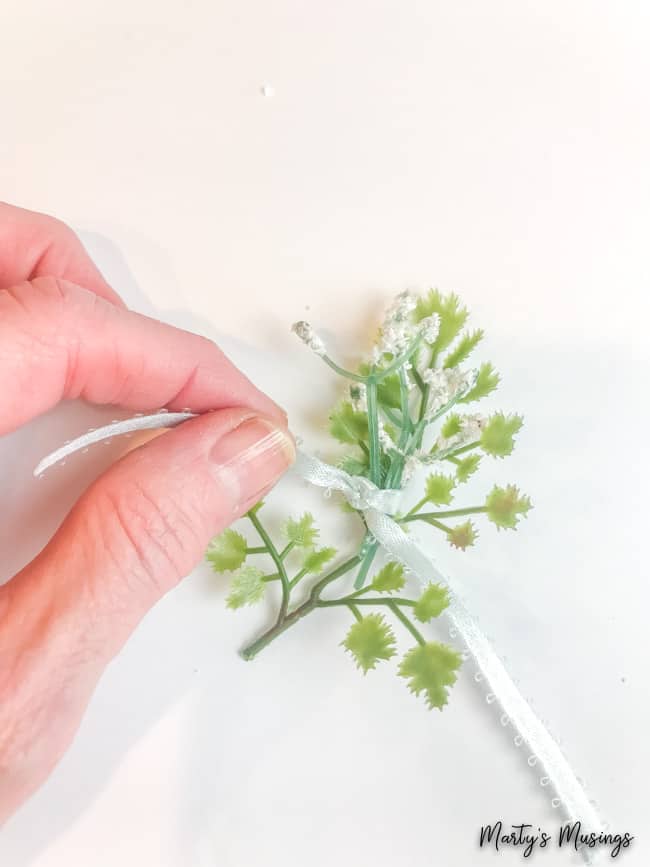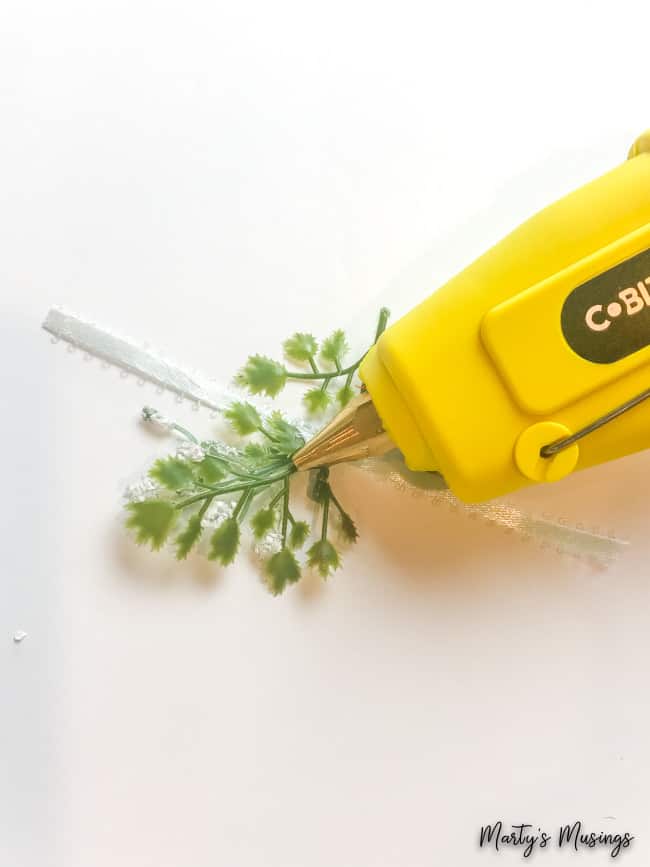 The table looks lovely, while also creating an atmosphere of thankfulness.
Step 4. Set the example for your family by going first.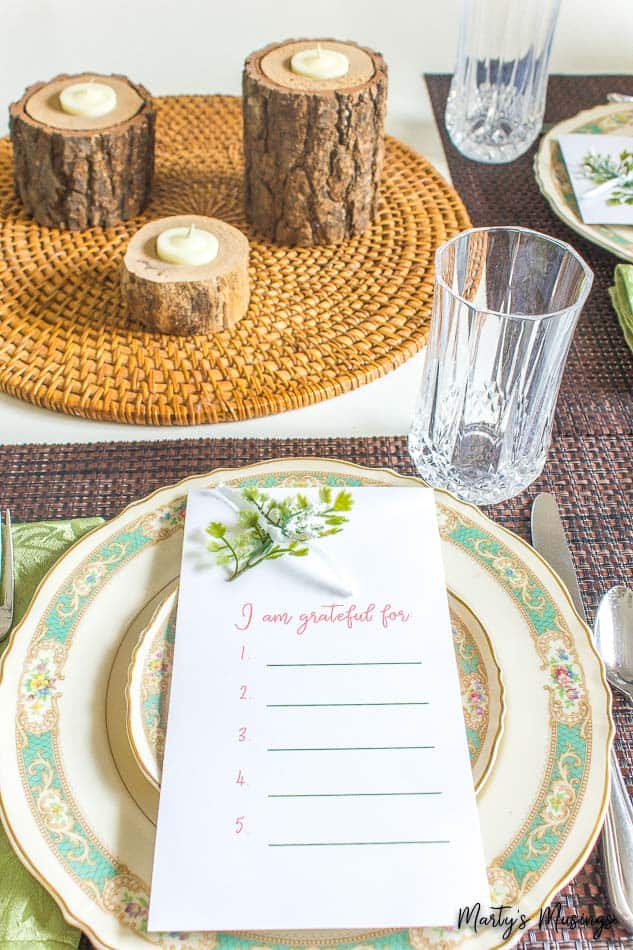 It's not always easy to go first in creating family traditions. Even if the people you love can't tell you of the importance of simple activities, believe it!
How does your family celebrate Thanksgiving and the holidays?