How to Be a Good Friend through the Seasons of Life
This post may contain affiliate links which won't change your price but will share some commission. Read more here.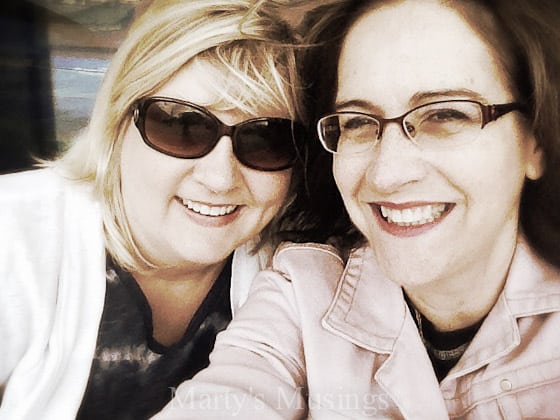 From one year to the next life goes through seasons of change.
From the school years to newly married status. Then the seemingly unending years of one, two and maybe even a bunch of kids!
Then there is life with teenagers and homeschooling for almost half my earthly years.
And now for me, approaching my middle years. (In no way will I say that word "middle age" yet! I'm way too young, although the idea of grandkids gets more appealing every year!)
One of the themes I see running through my life in recent months is stepping outside my comfort zone.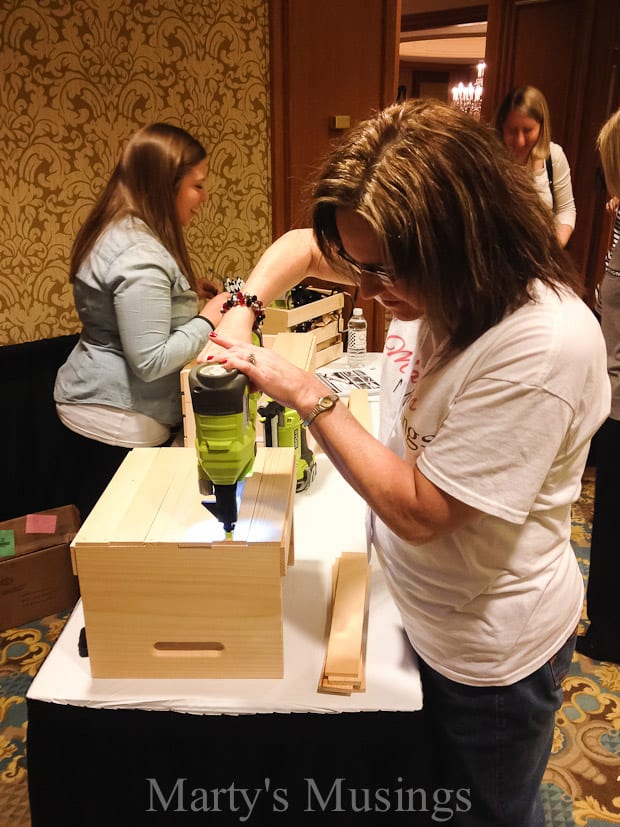 Going to a recent blog conference in Salt Lake City and a brand ambassador trip to Dallas. Maneuvering through airports and believing in myself and my blog.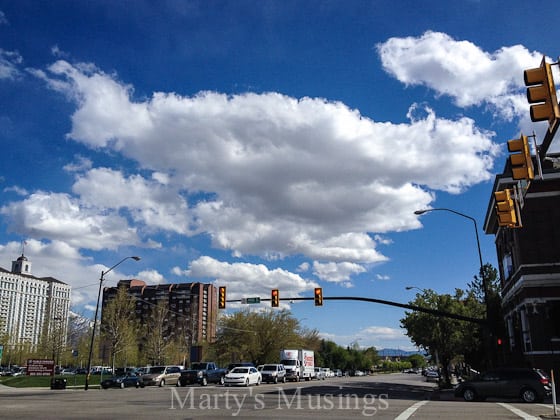 I have one person to blame credit for much of my recent growth in this new season. I hold my blogging friend Amy at Atta Girl Says totally responsible for many of my blogging adventures!
Amy was my daughter Rachel's boss at the Greensboro News and Record when she was in high school. Rachel was the only homeschooler out of the high school students picked to write  for their teen section. She had a great experience and ended up doing some transcribing work for Amy on the side (she's a published author!)
Amy and I reconnected on facebook and right away discovered a mutual love for DIY projects and turning our passions into a successful business.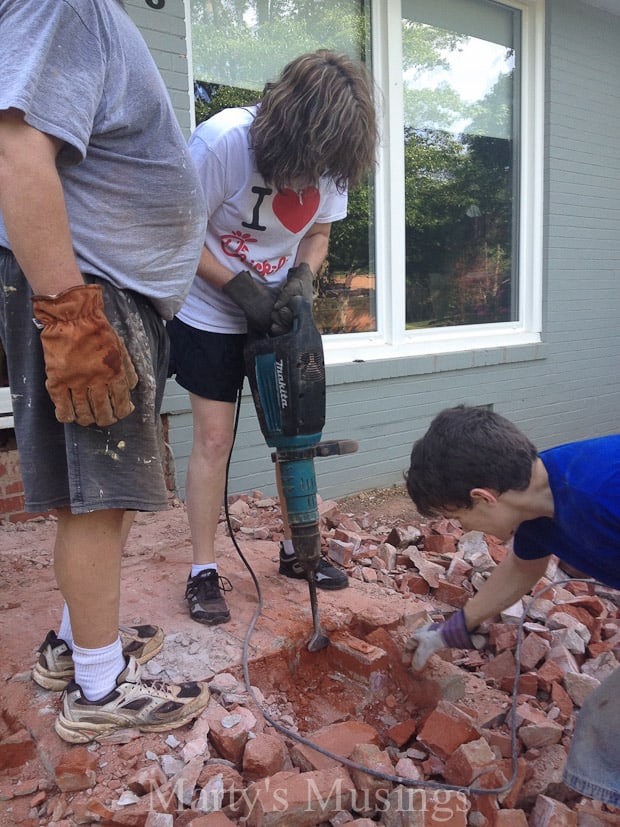 Amy told me Rachel was one of her favorite correspondents. In her words, "I thought Rachel was super smart, super talented, super reliable and super sweet. I could always count on her to do her assignments and to do them well — with heart." As a homeschooling mom of 20 years this praise was sweet music to my ears!
Amy then proceeded to talk me into twist my arm into attending the Southern Bloggers Conference which she was helping to organize.  It was a total stretch outside my comfort zone. Rooming with a complete stranger. Mingling with 100 other bloggers. Knowing no one except Amy. Exchanging business cards, vainly trying to remember names. Feeling like it was the first day of school in a new place! It was exciting and terrifying at the same time!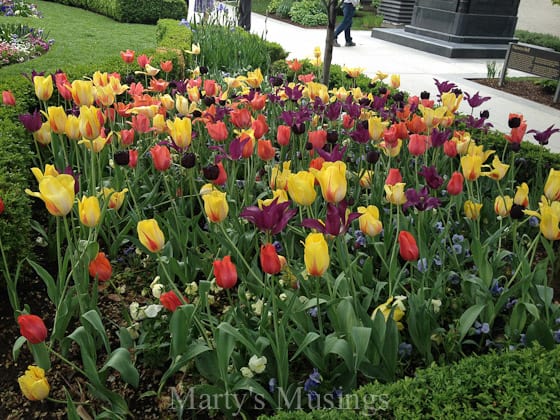 Then Amy talked me into attending Haven Conference 2013 a few months later in Atlanta with Barb from The Everyday Home and Suzy from Worthing Court.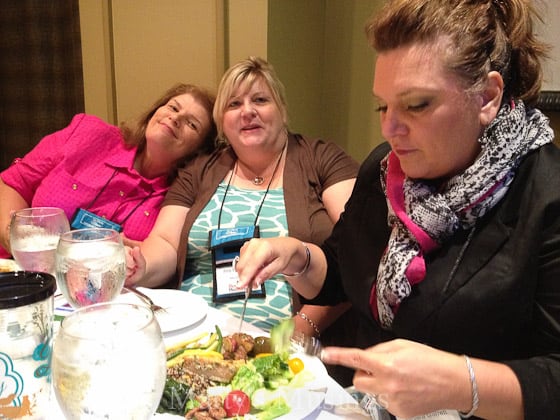 More first time jitters and fears of not being good enough.
Yet my friend Amy was a constant source of encouragement and knowledge and rejoiced in my successes and challenged me in my failures. She has taught me how to be a good friend through the seasons of life.
Life is more enjoyable when shared with a friend who understands and encourages your new endeavors. Thank you, Amy, for dragging pushing me out of that infamous comfort zone!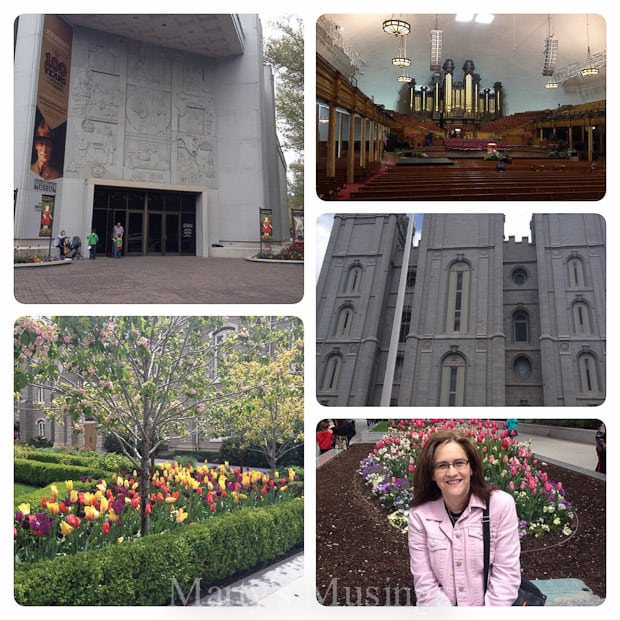 The very least I could do while we were in Utah for Snap Conference was treat her to lunch at TGI Fridays to say thank you!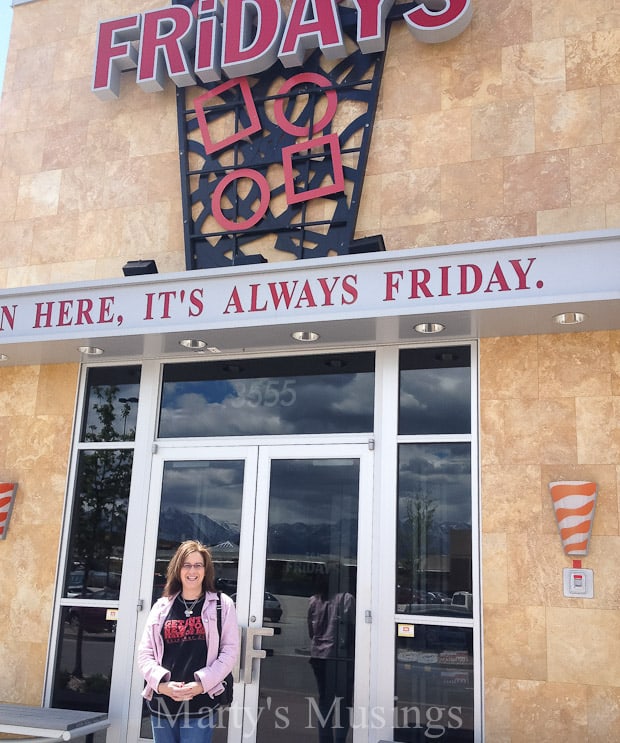 Amy and I had a fun waiter whose name was Edson.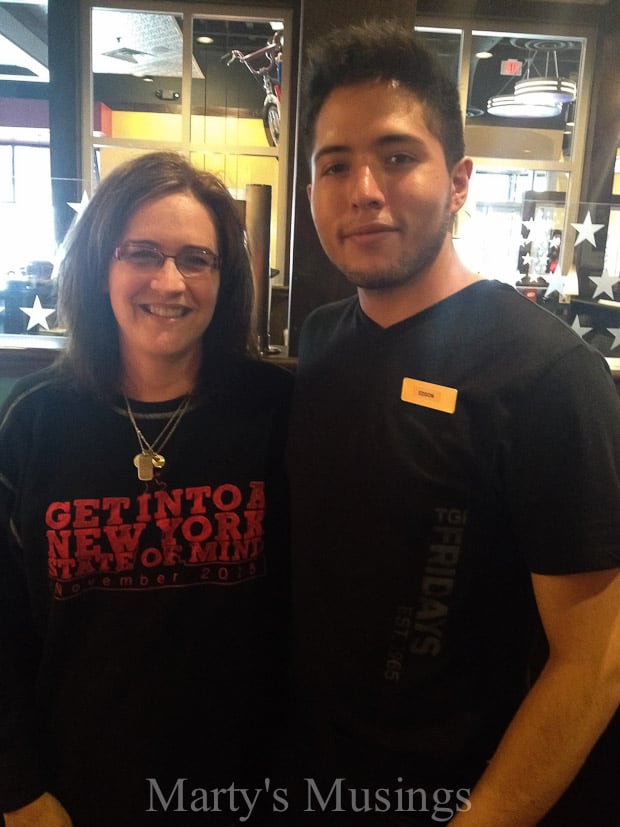 Wouldn't you know it? He wants to be a blogger, too.
Take a number, you young whipper snapper! He wants to write about successful dating. Yeah, I'm sure you can't find anything on the internet about that!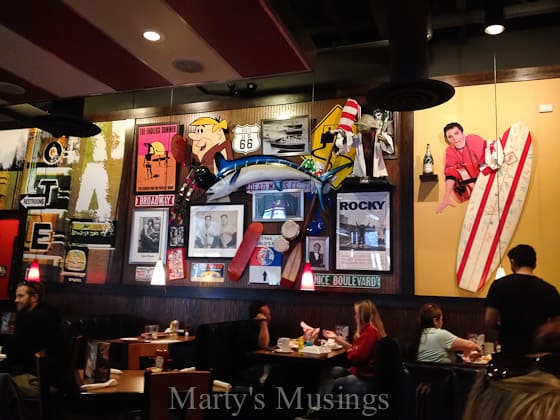 We started the meal with loaded potato skins topped with melted cheddar, crispy applewood-smoked bacon and served with green onion sour cream.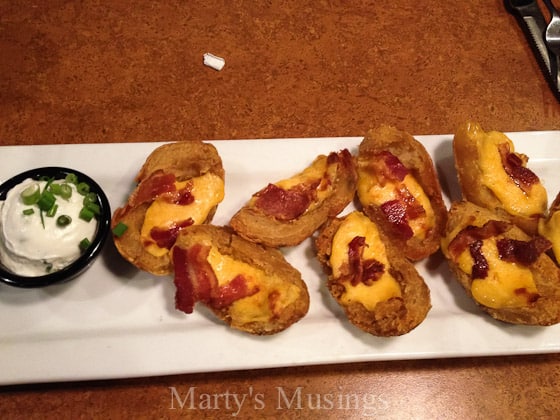 Amy had an All American Burger with melted sharp cheddar cheese topped with an amazing onion bacon jam and Asiago & Parmesan spread, with Thousand Island dressing and peppered bacon.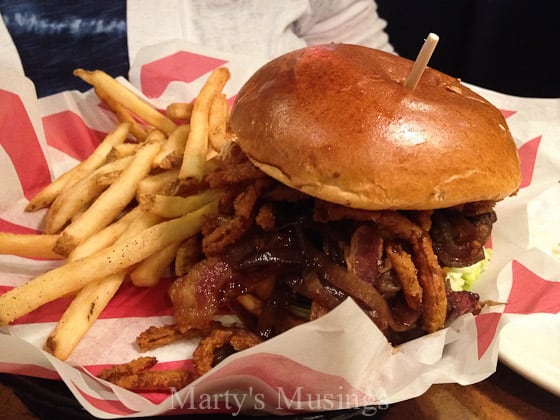 I satisfied my craving for red meat with a Jack Daniels Flat Iron with parmesan steak fries. Delish!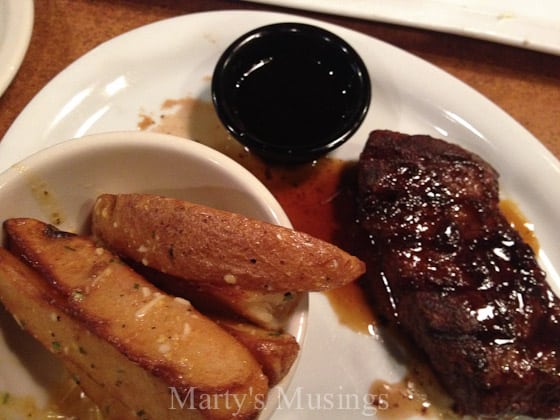 One guess as to the dessert we devoured at the end of the meal. Yep, it was my favorite Oreo Madness!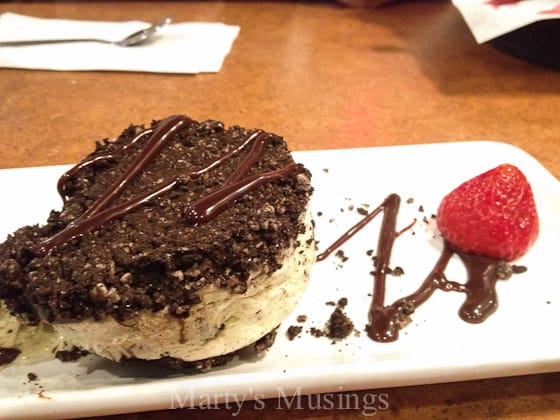 I love blogging and the friends and opportunities that have come my way.
Seriously, it's the best job for the least amount of pay that you'll absolutely love (just ask Amy or I!)
Fun fact: Did you know May is National Burger Month? Fridays has you covered with amazing burgers as well as a number of grilled options that will satisfy any appetite.
Are you ready for summer? Visit your local TGI Fridays to try one of their delicious steaks (like mine) or sink your teeth into a juicy stacked burger like Amy's (a burger so juicy it needs its own napkin!)
Disclosure: I was compensated by TGI Fridays but all opinions are completely my own!