How to Make a Free Fabric Rag Wreath
This post may contain affiliate links which won't change your price but will share some commission. Read more here.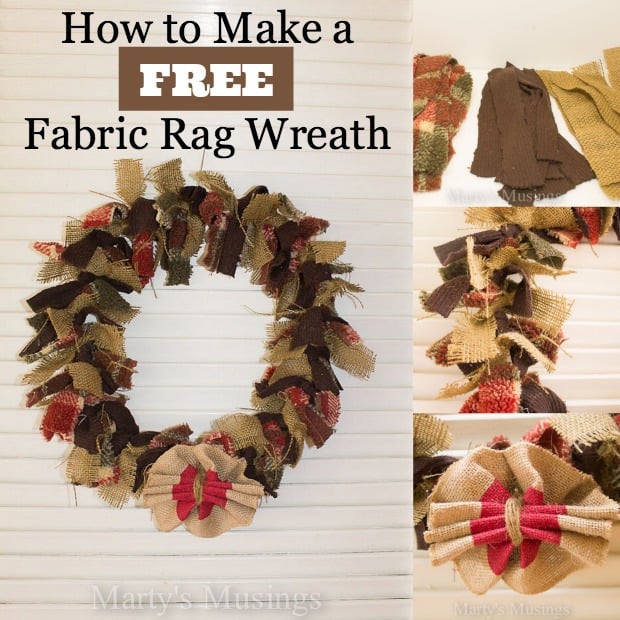 Earlier this week I shared 3 Easy DIY Fall Wreaths and promised to post the instructions for one of my favorites, a fabric rag wreath.
I saw the wreath below from my friend Claire at The Rustic Pig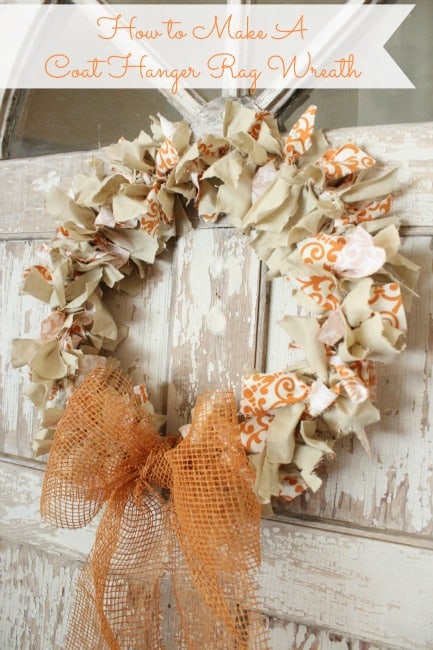 and knew I had the perfect fabric to make one of my own.
Claire used a simple wire coat hanger for the frame (totally free and a brilliant idea) and I followed her directions as well.
The plaid material is from a fuzzy sweater I rescued from the Goodwill bag, a brown sweater of mine and strips of burlap.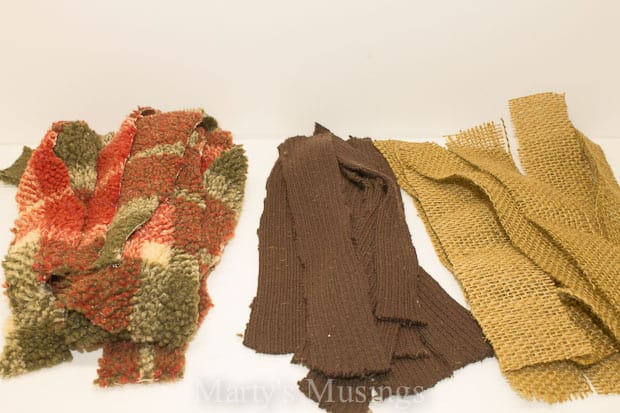 I had been saving these items to use for some kind of craft project and this was it!
I cut the strips somewhere between 6-8 inches in length. This project is right up my alley because it doesn't have to be pretty or perfect in any way. I love that!
Claire gives complete instructions here, but after you cut the strips you just start tying them on.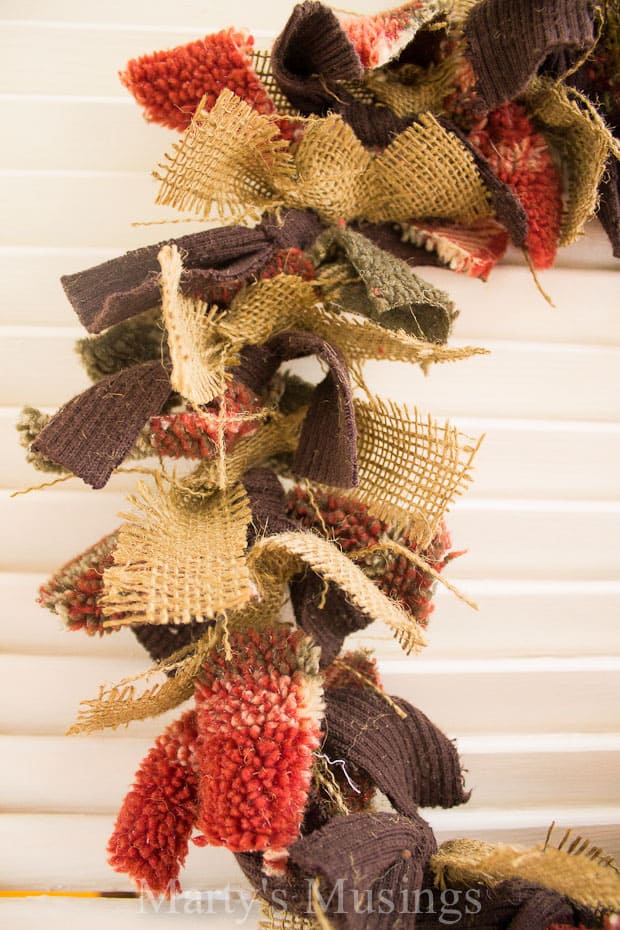 The closer they are together the fuller the wreath.
The bow is just a roll of fall burlap by Ashland that I cut and folded, wrapped burlap strings around the middle and then stapled the ends together.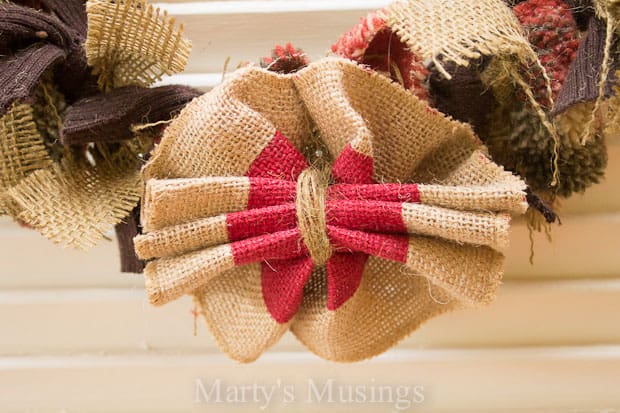 I adore this wreath for the different textures and colors.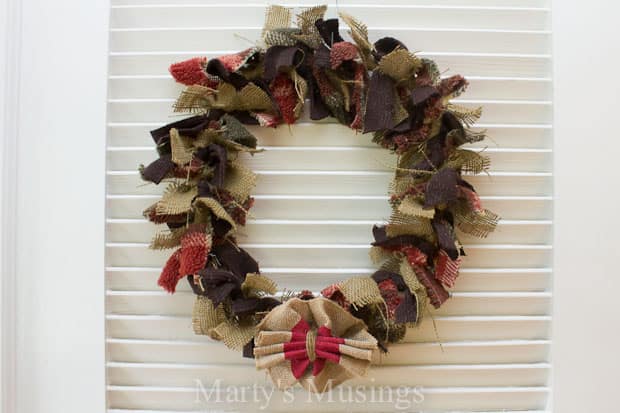 The clothes that would usually be donated to a charity were saved and repurposed into a FREE rag wreath! Don't you have some great fabric lying around?
For more of my fall projects just click on the picture to be taken straight to the post.