Branch Candle Centerpiece for Fall Table
This post may contain affiliate links which won't change your price but will share some commission. Read more here.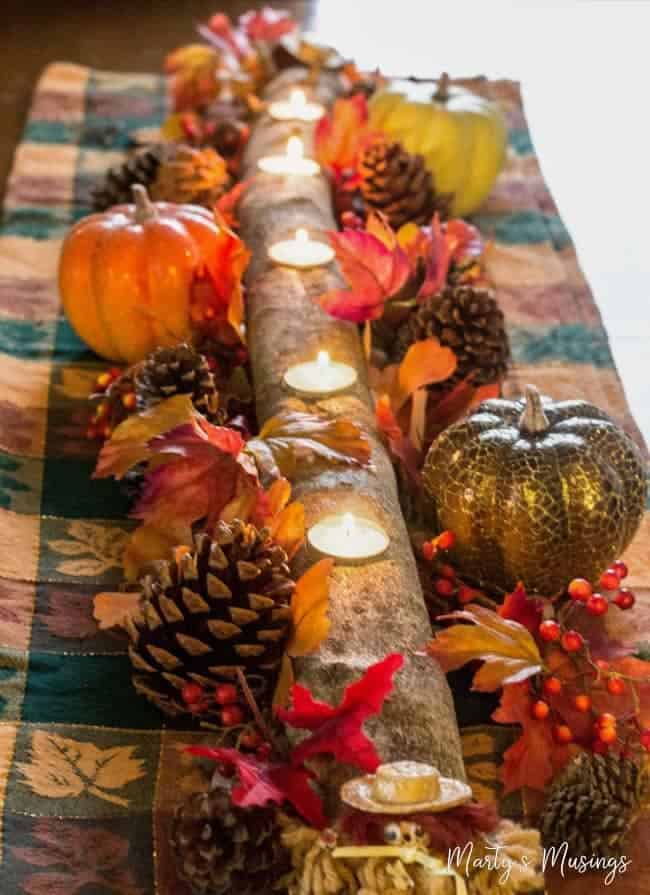 To further illustrate my love for all things Pinterest, I talked my hubby into making me a branch candle centerpiece much like this one. Here are his instructions.
From my hubby:
Not really a lot of rocket science involved here, once the proper branch is selected. Don't be afraid to prune in order to get the right balance on the table – and leave some branch stubs for character! As for spacing the tea candles, I established center and then spaced evenly to the ends. BTW, lots of shavings generated, so do this outdoors.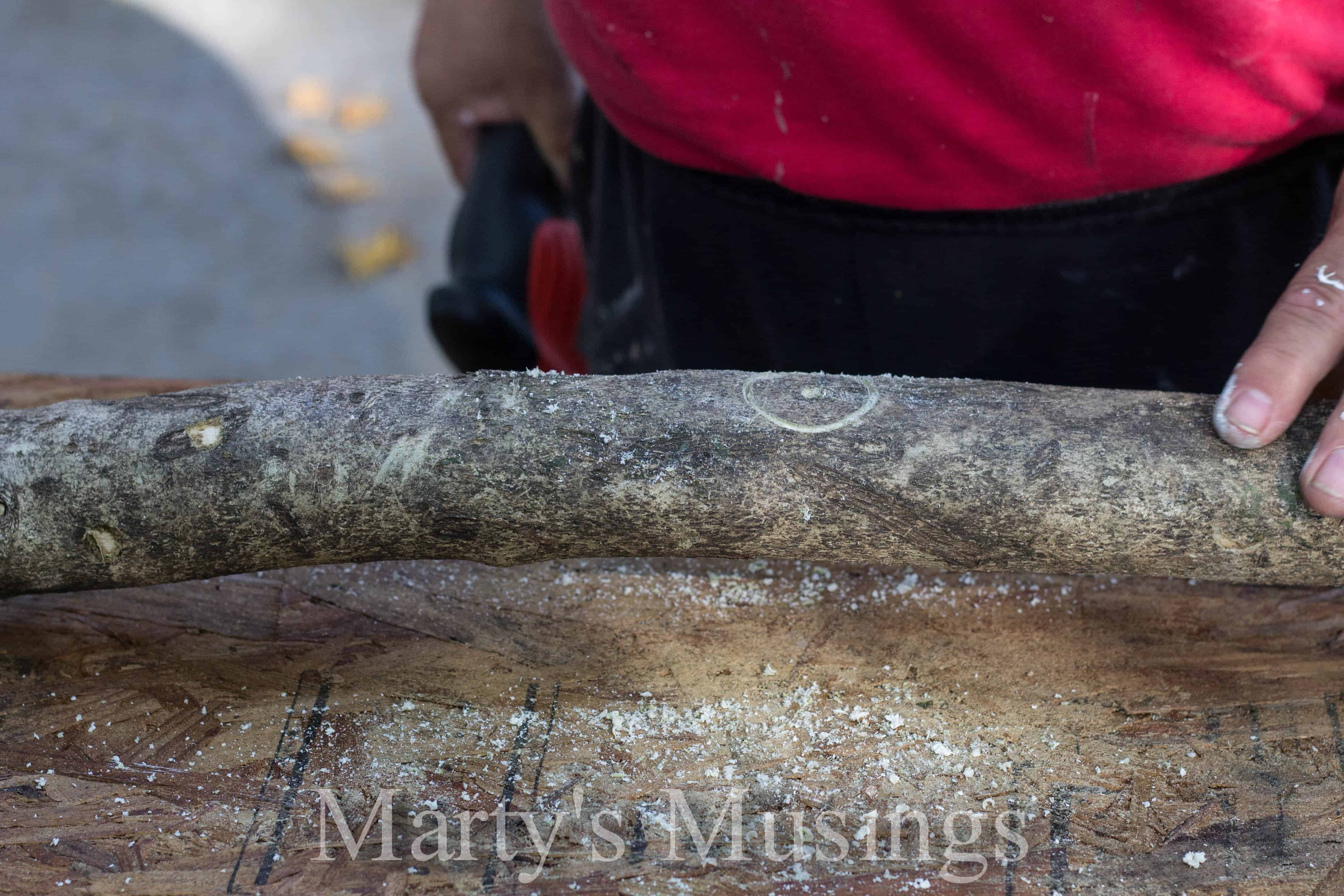 I had a problem in that none of my hole bits were large enough. If you have a standard set, you will likely find that the largest is 1″ – not big enough for a tea candle. So, rather than make a hardware store run (where they know me by name now) I started each spot with a bit from a hole saw set, the kind that you use to cut out holes for door handles. It has a standard drill bit in the center – see the center hole? – and then a circular ring of teeth that cuts the circumference. I don't remember the size, but it's larger than 1″ and matched the tea candle perfectly. Lucky me!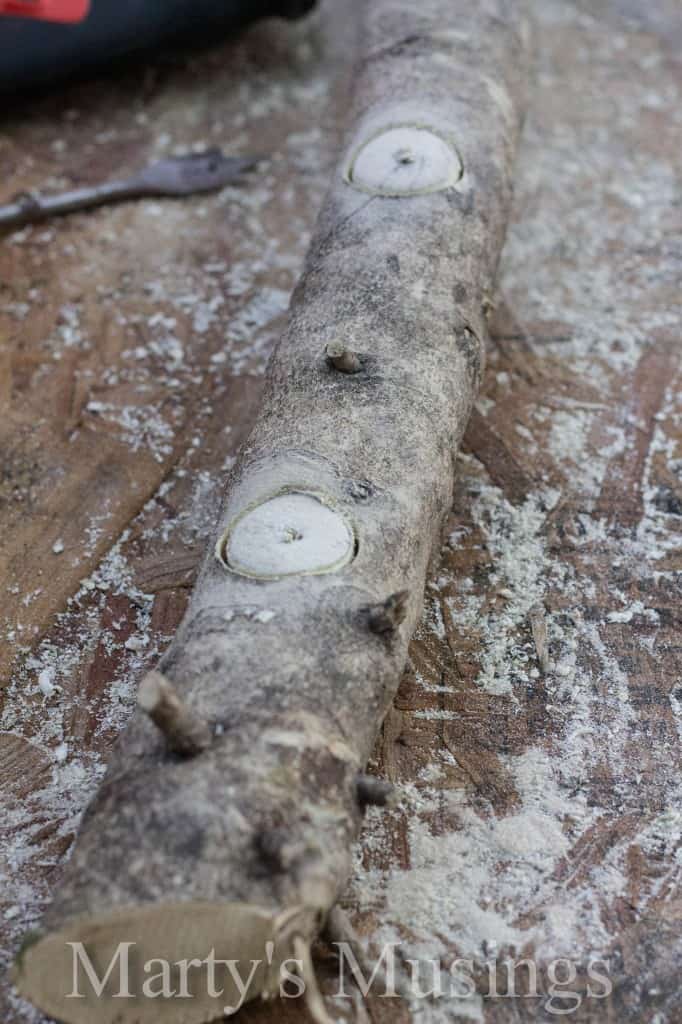 The next step is a switch to the 1″ hole bit. This is placed in the same center hole you just made, but it cuts an entire 1″ hole as deep as you want to go. BUT BE CAREFUL! If you go too deep, you'll either bury the candle or, worse, go all the way through to the other side. See next pic for a closer look.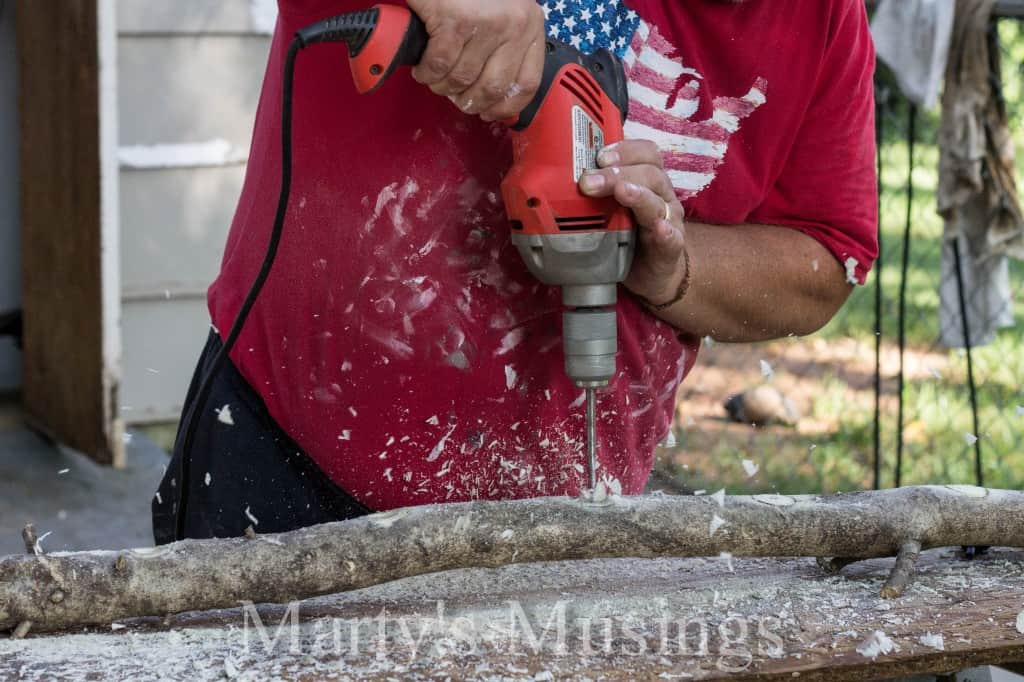 Notice here that you end up with a 1″ hole and then a small ring of wood before you get all the way to the outer circumference.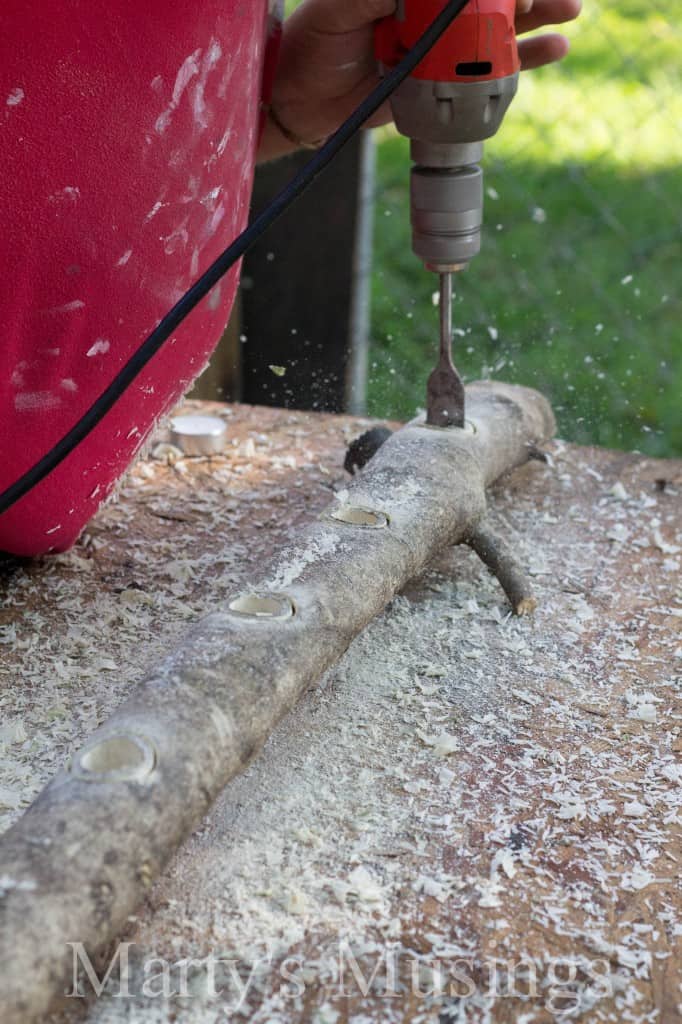 Almost there, but the next step is critical to completion…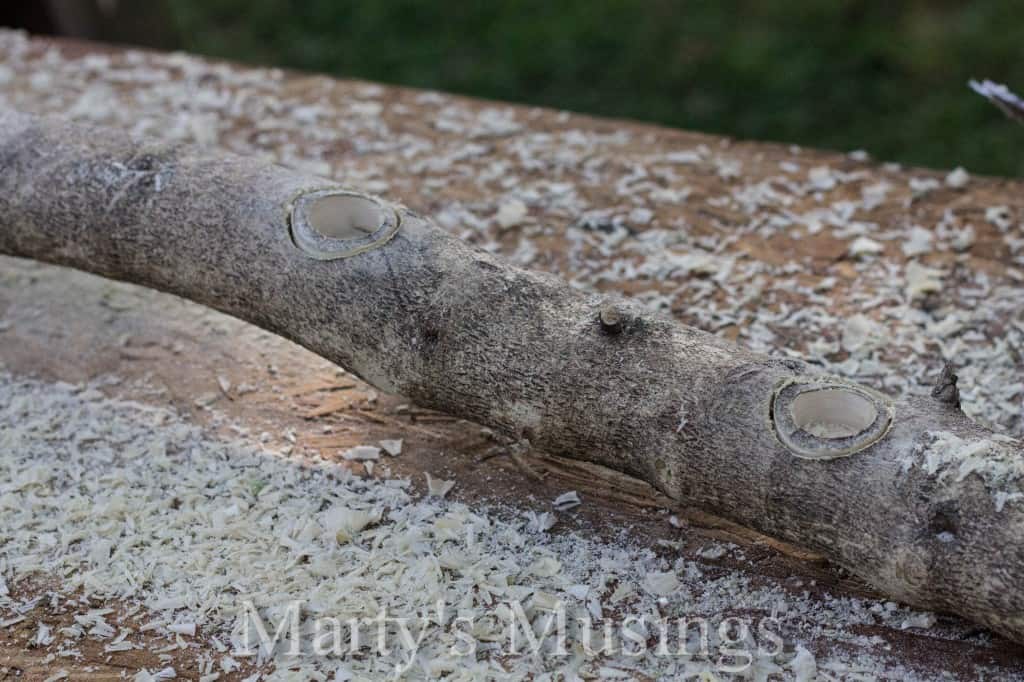 A necessary switch to a wood chisel now, because we need to remove that last little ring of wood. Set the chisel in the bottom of each hole and tap with a hammer, going all the way around. Clean the bottom of the hole and drop a tea candle in to check the depth. You may find that you need to go deeper, which means doing each step again in very small increments.
The top of the candle should be flush with the wood. Taller is fine, if you prefer, but I would not go deep and create a fire hazard. No need to seal or polyurethane – again, we are dealing with flames! Oh, and the branch I used here was from a huge holly tree. Just happened to have pruned it when my bride presented me with the idea!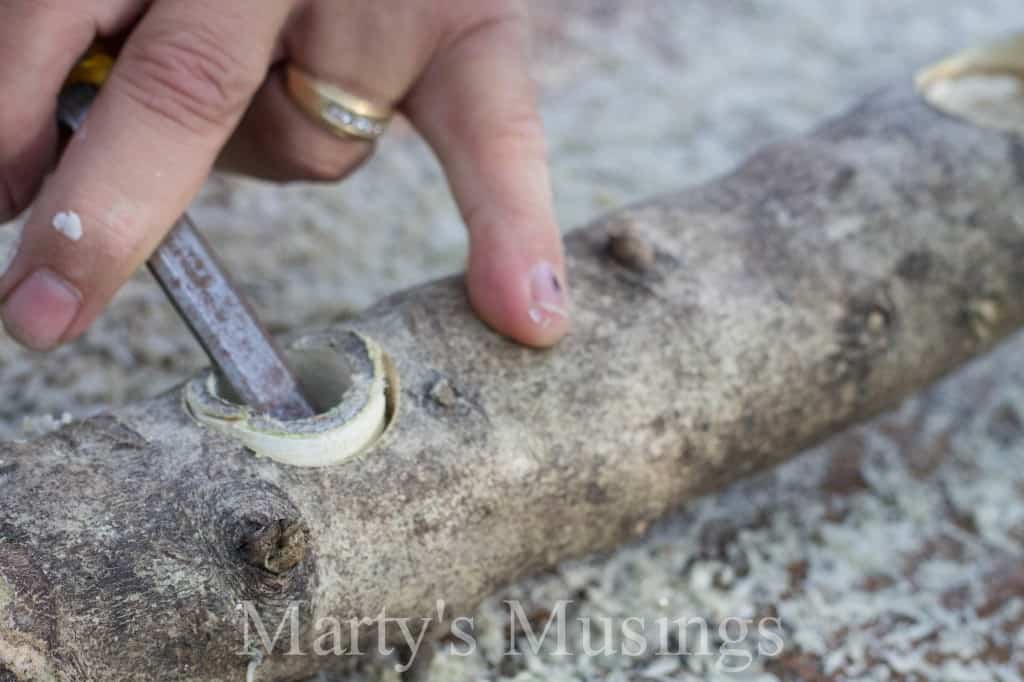 Marty here:
Yes, my husband can make things, write about them, play the guitar and sing, take care of the kids and even make chocolate chip peanut butter pancakes. Yes, he's amazing, and he's mine. For 25 years now.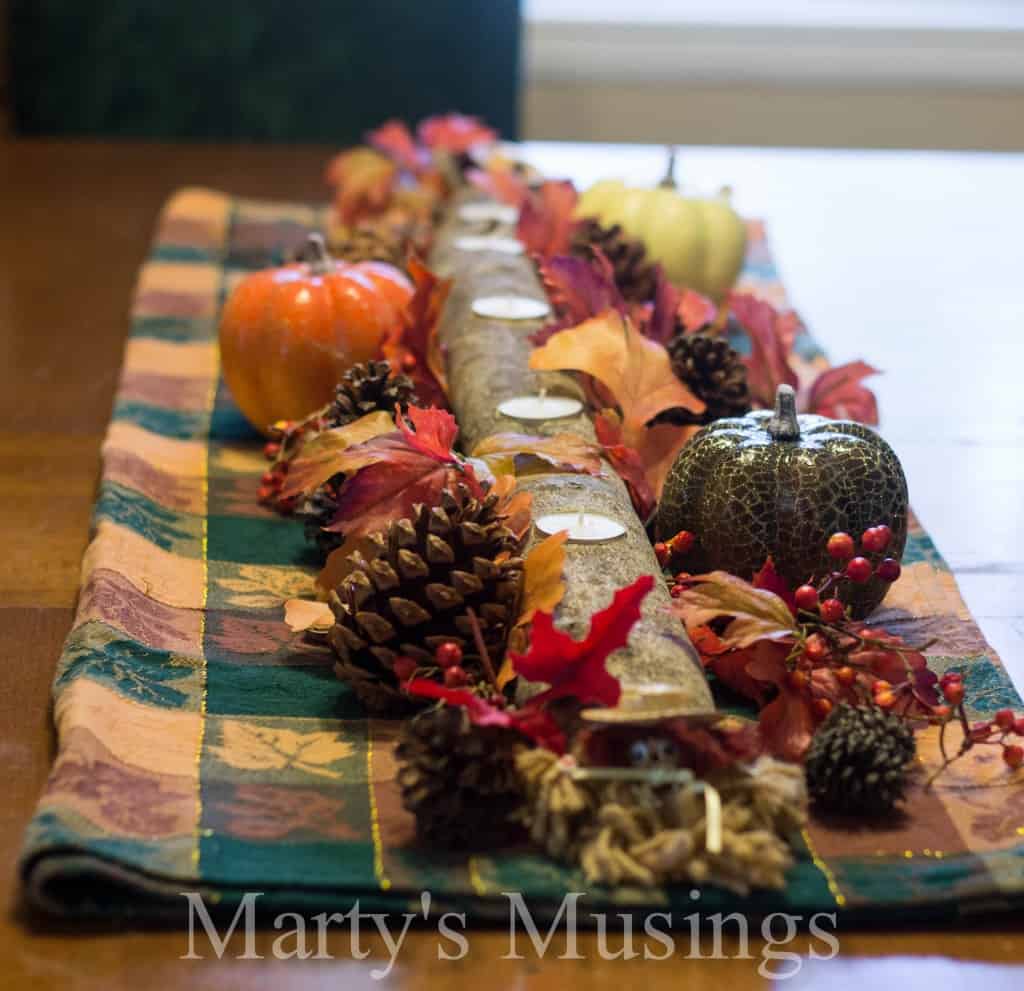 The table runner is actually a tablecloth folded over that I've had for years. I like glitter and glam so I love the sparkly threads.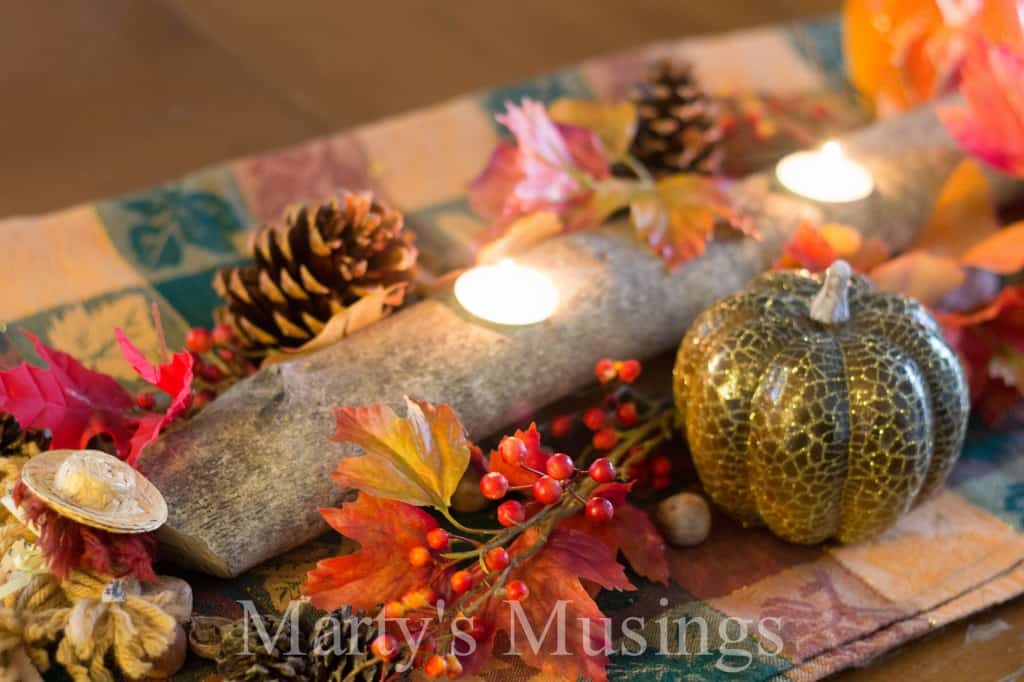 I spent all of about $4 on the three pumpkins (Michael's at 50% off, with 15% more with my teacher's discount).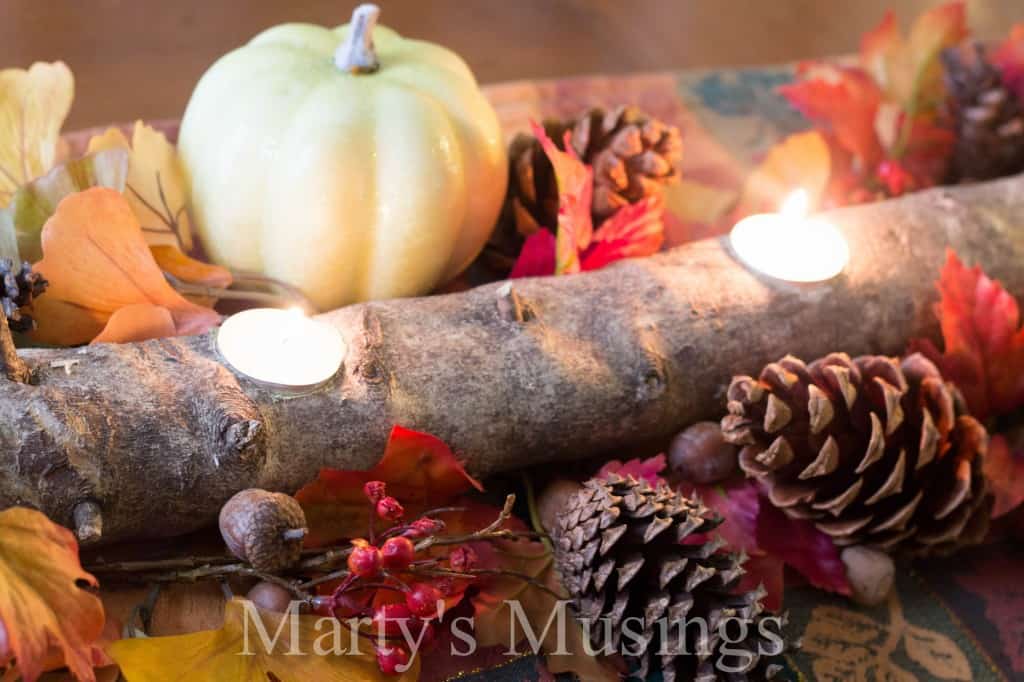 Pinecones=free, from God's great beauty outdoors. The rest of the foliage was some I've had or purchased after the season at 80% off.
My most favorite part? These homemade scarecrows made by my oldest daughter (now 23) in our first year of homeschooling in 1997. Okay, I made most of it because she was, after all, only five. But it's the thought that counts! They have been a part of our fall decorations for 15 years and are still cute today!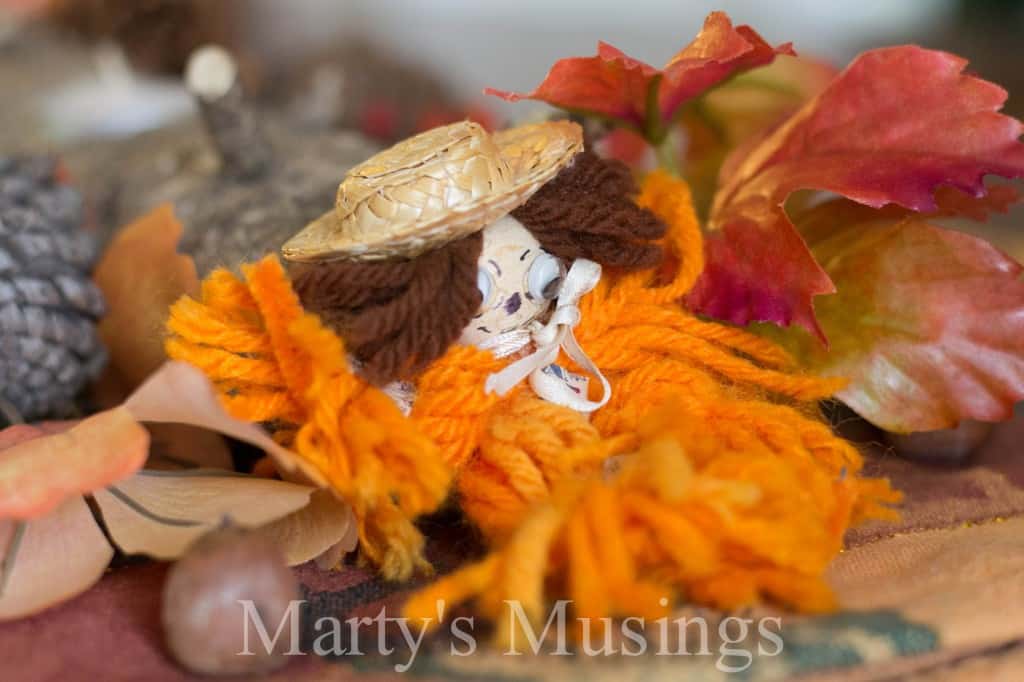 If you want to see more of my fall decor just click on the pictures below to be taken directly to the posts.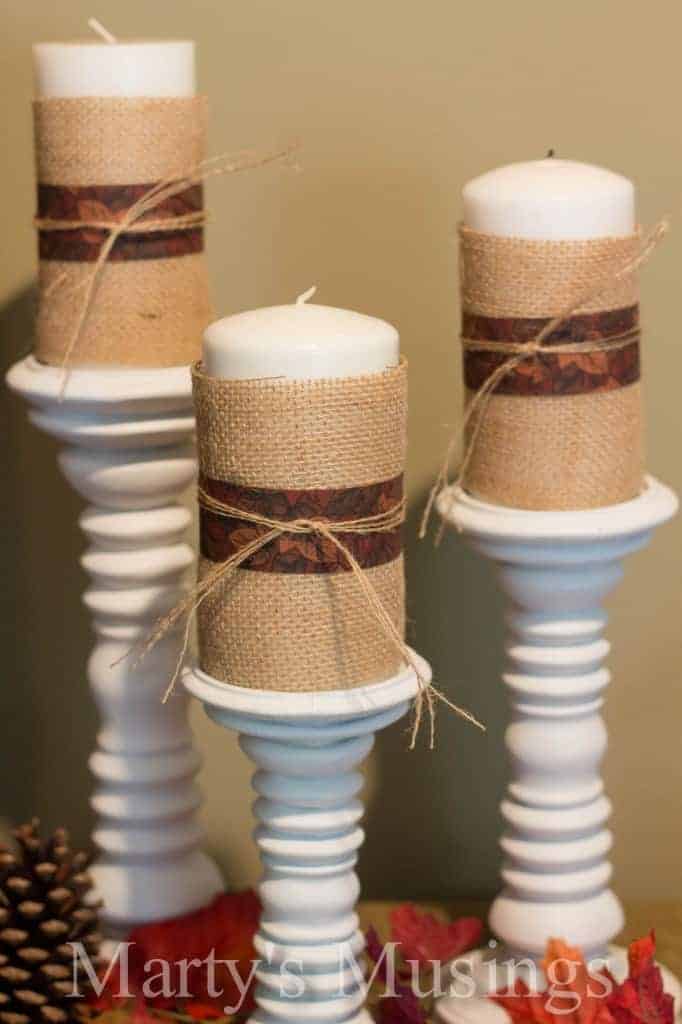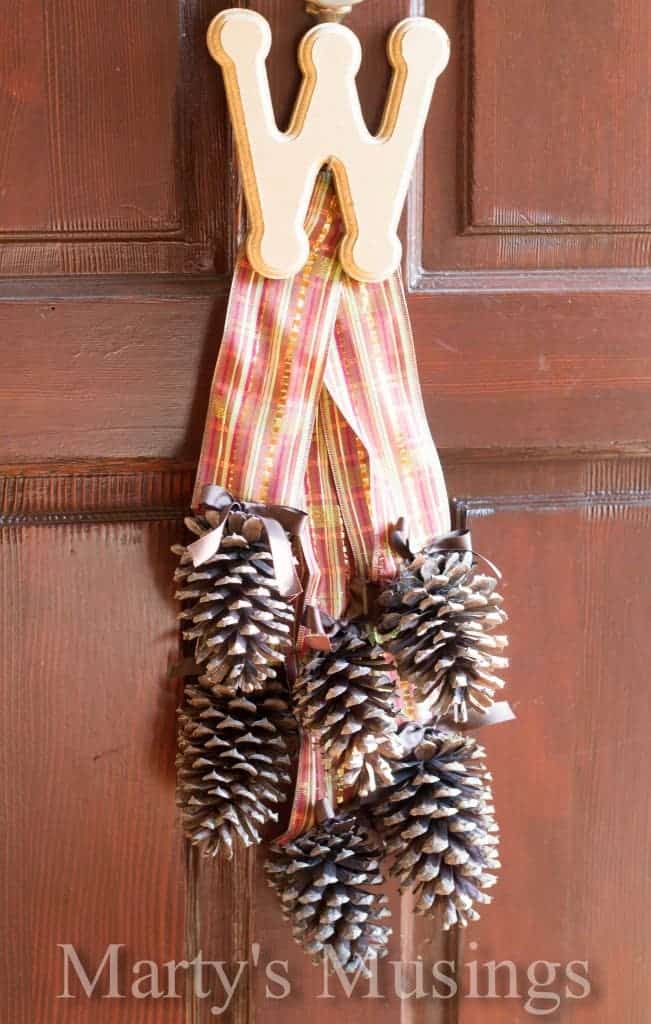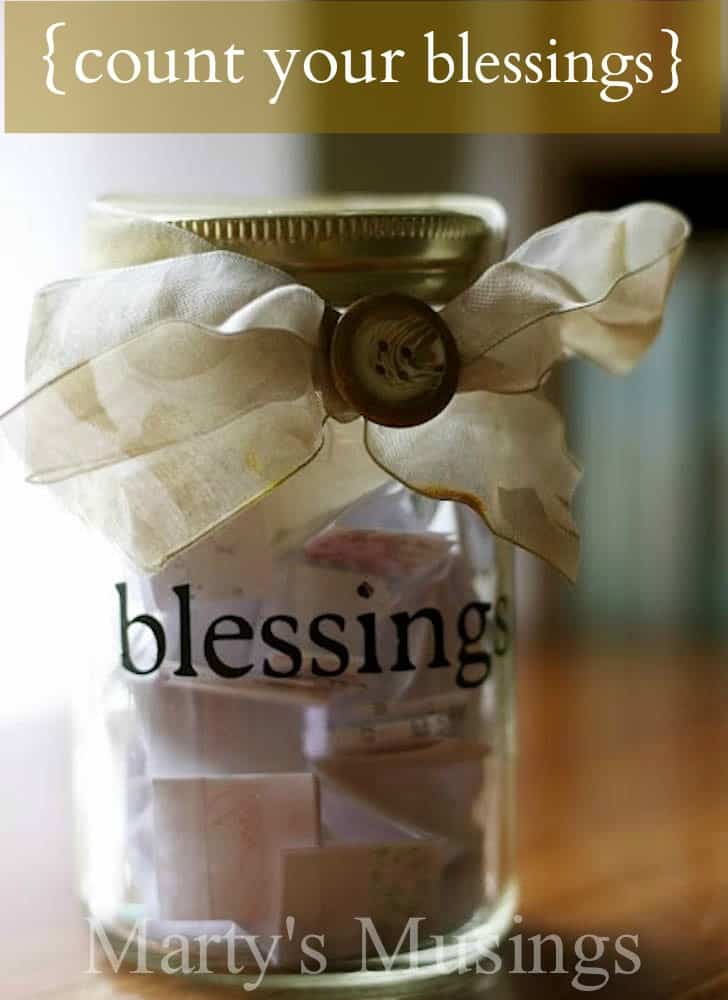 To see more of my husband's projects go view the window table, table made of fence posts, pallet shelves and my scrapbook room.