Easy Fall Home Decor
This post may contain affiliate links which won't change your price but will share some commission.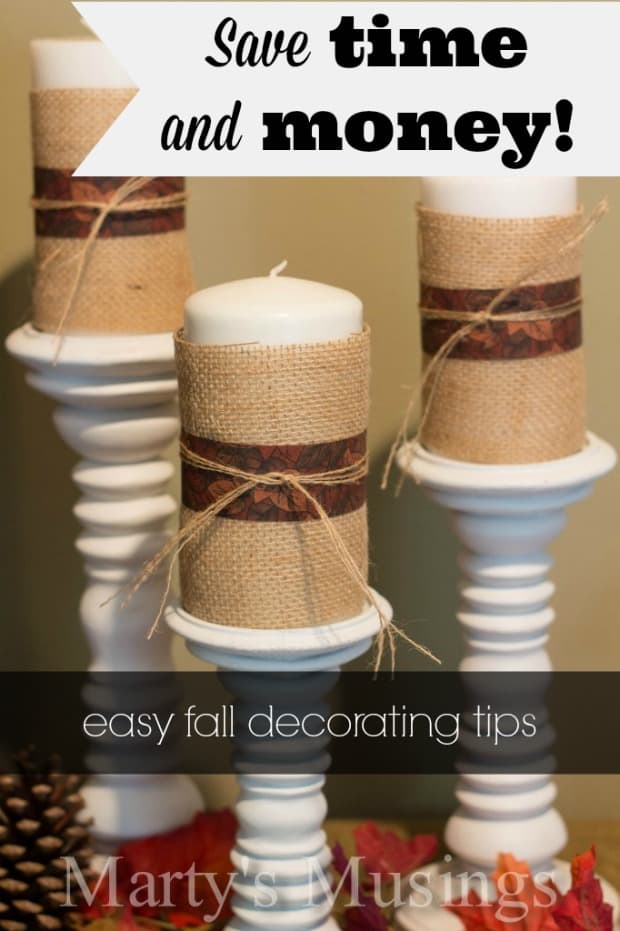 About this time every year I challenge myself to see how I can use my thrifted and repurposed yard sale finds to come up with easy fall home decor that doesn't break the bank.
I scrounge around in my attic and start pulling my tubs of seasonal decor down to sort through.
This year I started with the Branch Candle Centerpiece that my DIY hubby made for me for our kitchen table (Pinterest inspired, of course).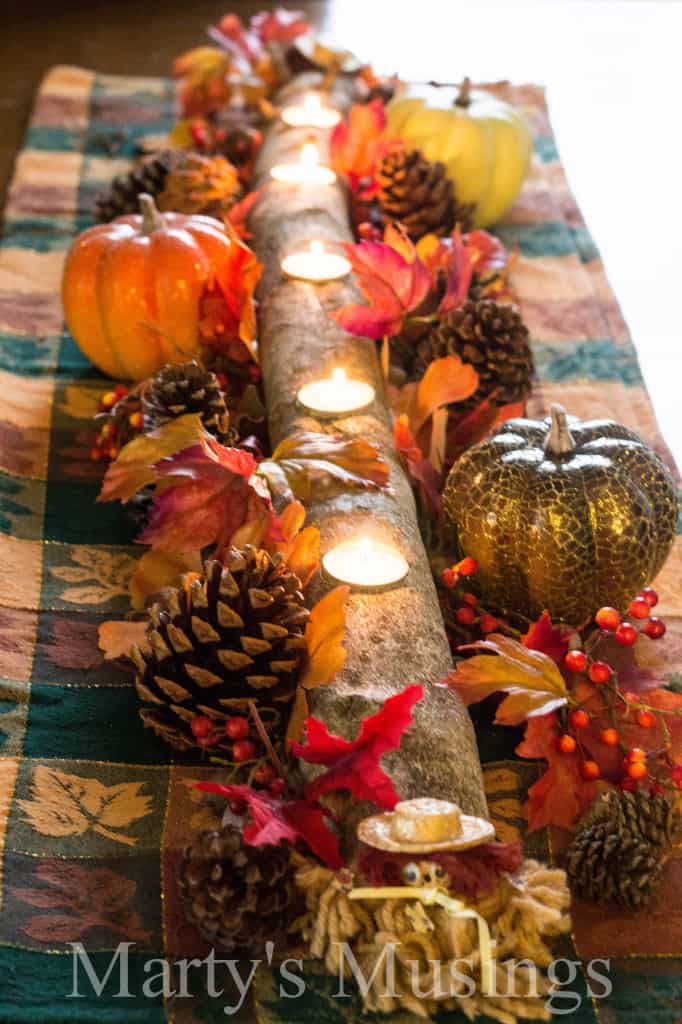 Then I saw another Pinterest project that reminded me of this three tiered stand I had in the attic. I found several fall picks that I bought on sale at the end of fall one year, and I also used pinecones, acorns and the two scarecrows my oldest daughter made several years ago. I love it! Simple and thrifty. That's my motto.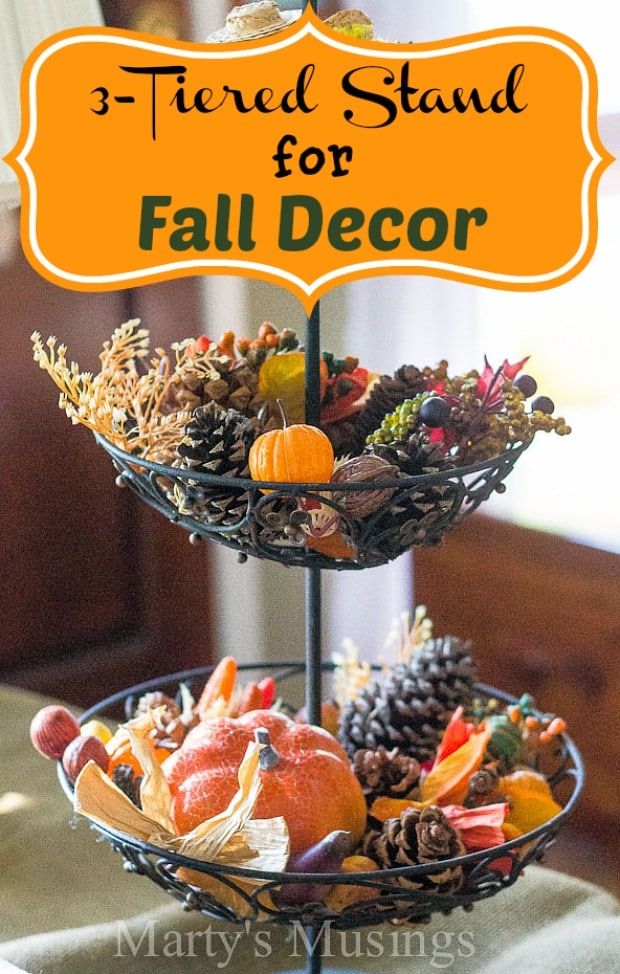 We don't have a fireplace in our home so there is no lovely mantle to decorate. Instead this year I decorated our piano and treated it as if it were my mantle.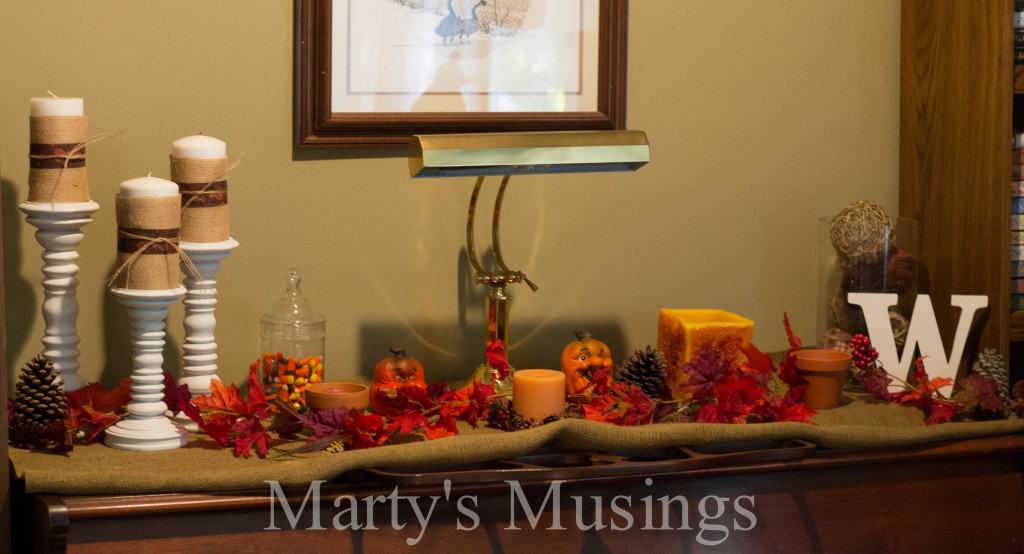 I used a strand of fall leaves, pine cones, Halloween ceramic votive holders, candles and a glass container filled with balls of yarn and string.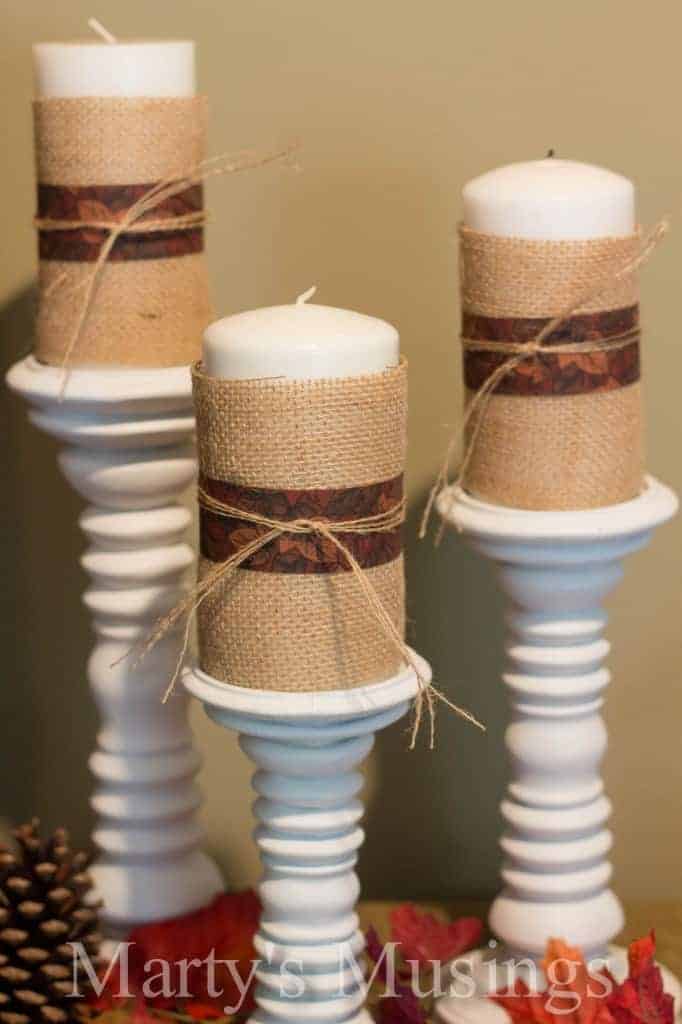 Everything you see here was bought at a fraction of the retail price, either at the end of the season or at yard sales.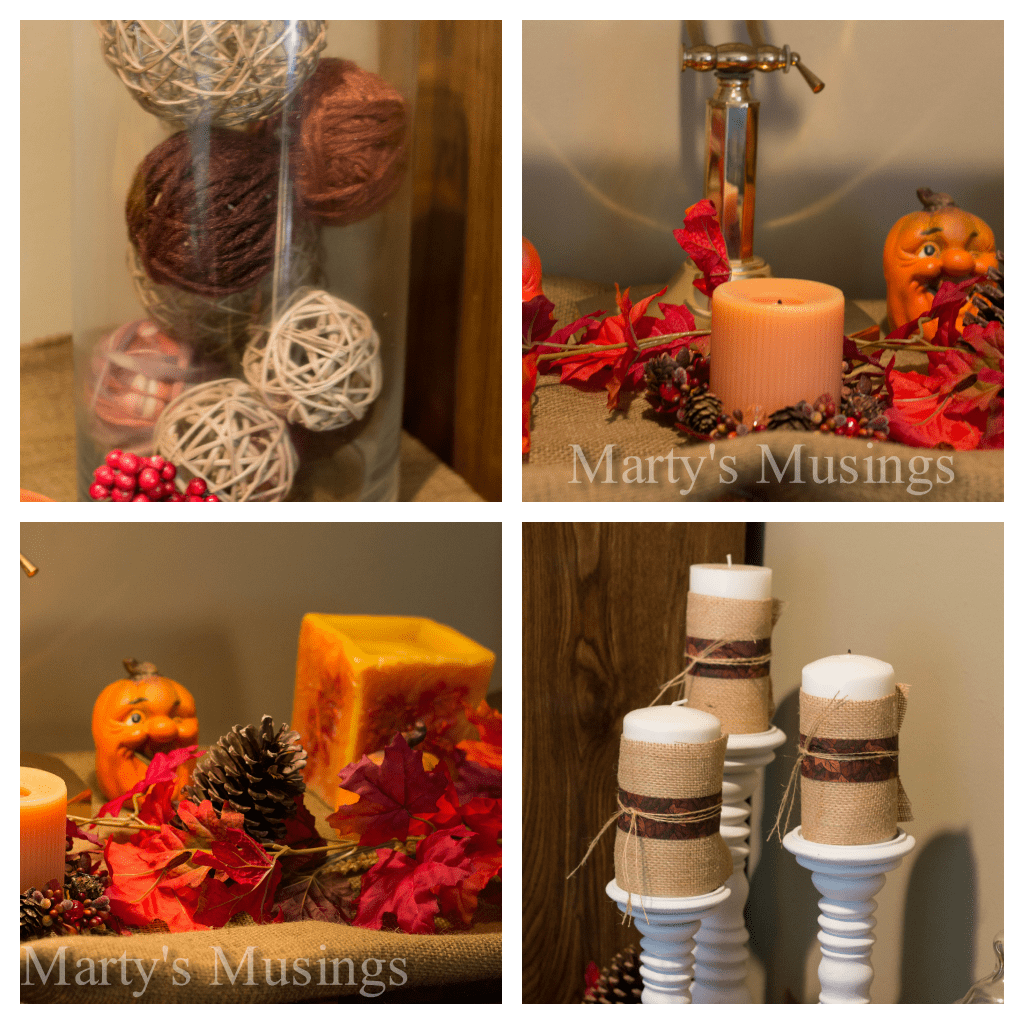 The candle holders were used at my daughter's wedding (spray painted for that event and used with glitter candles). For fall, I wrapped white candles in a piece of burlap, used ribbon I already had and tied it all with strings pulled from the burlap fabric.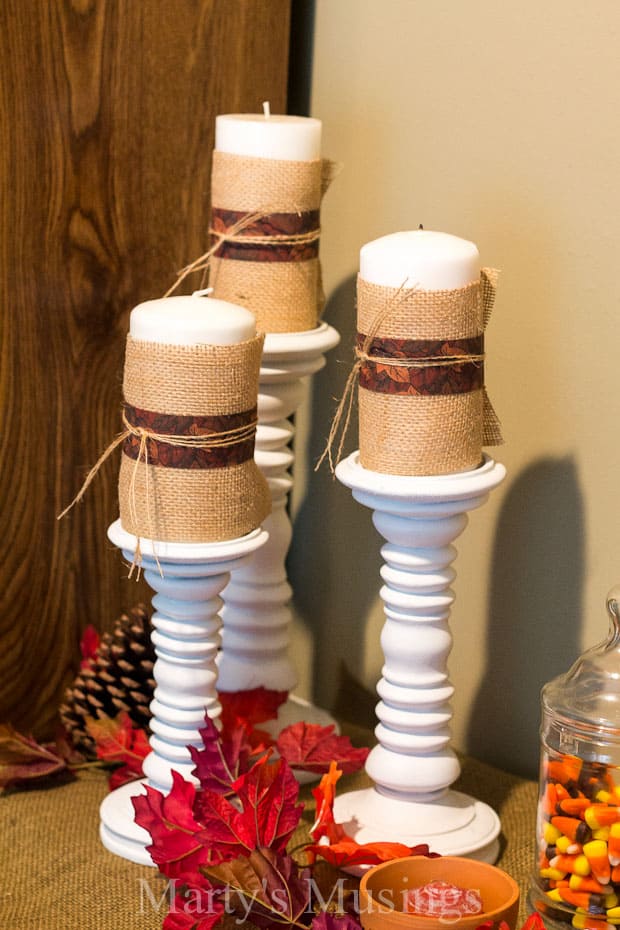 Can't forget the outside of our home! It all started when I didn't have a fall wreath but instead made this Pinecone Door Arrangement.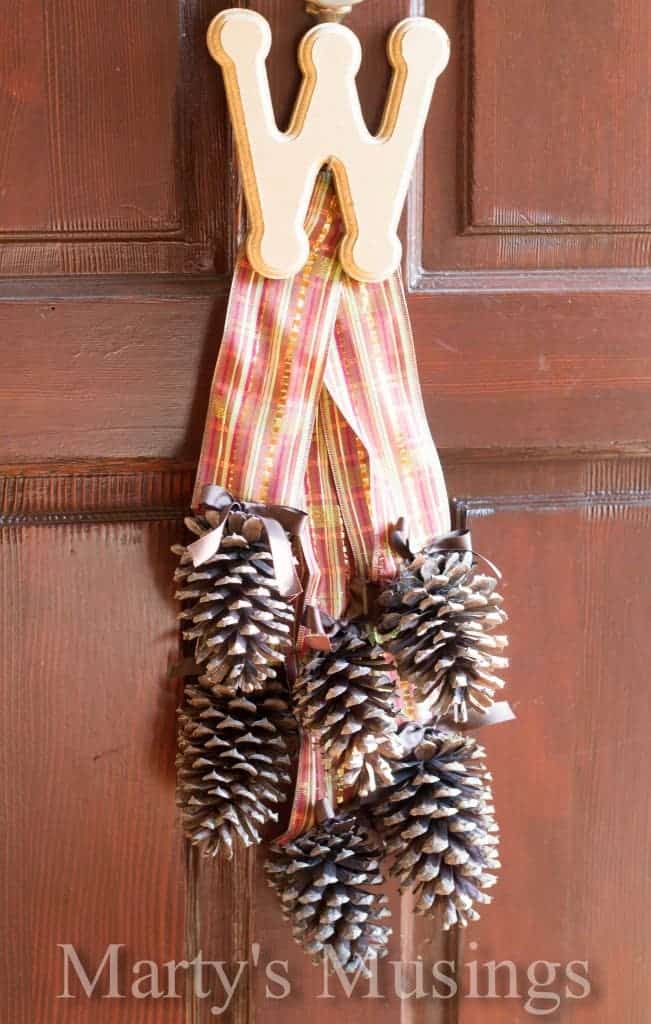 We don't have a porch or stairs that I can decorate. It's more like a stoop, but my hubby pointed out that we could do something in the flower bed by the front door. (He's ridiculously more creative than me, but I can steal his ideas 🙂
He bought a haybale at Lowe's, and I bought two pumpkins at the grocery store for $3.50 each. I added the Happy Thanksgiving plaque. (I know. I'm early.) The marigolds were there over the summer but added a bright touch to the display. It's simple and thrifty. (Heard that before?)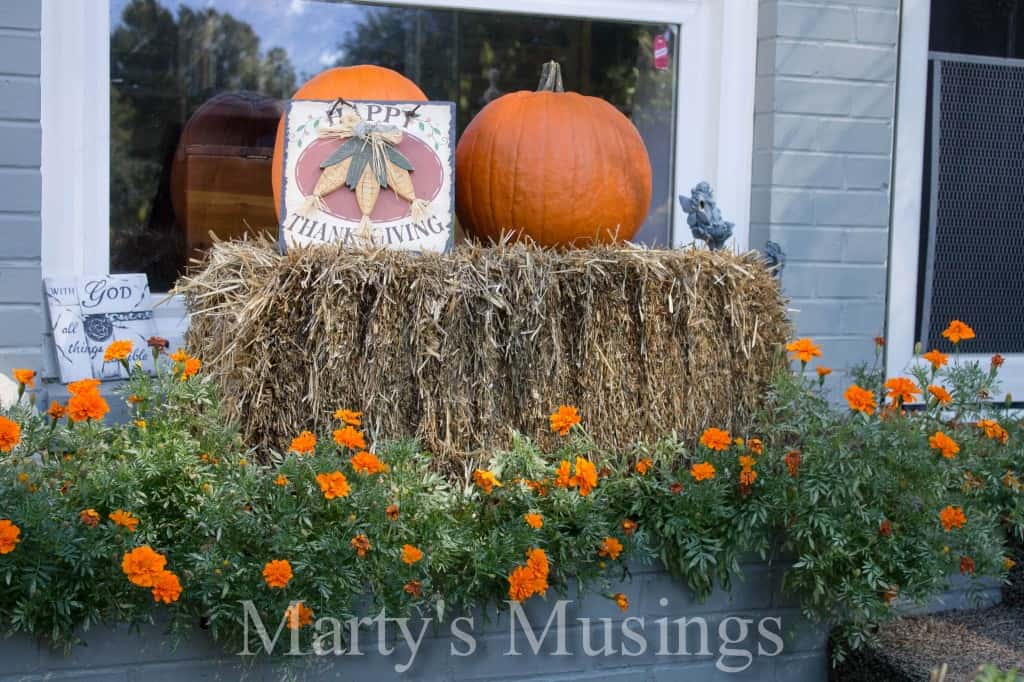 And lastly, I used a wooden tray bought at Goodwill ($2), some spray paint and scrapbook paper to make this pretty table arrangement in our den. The flowers were taken out of several bunches bought at a yard sale ($2).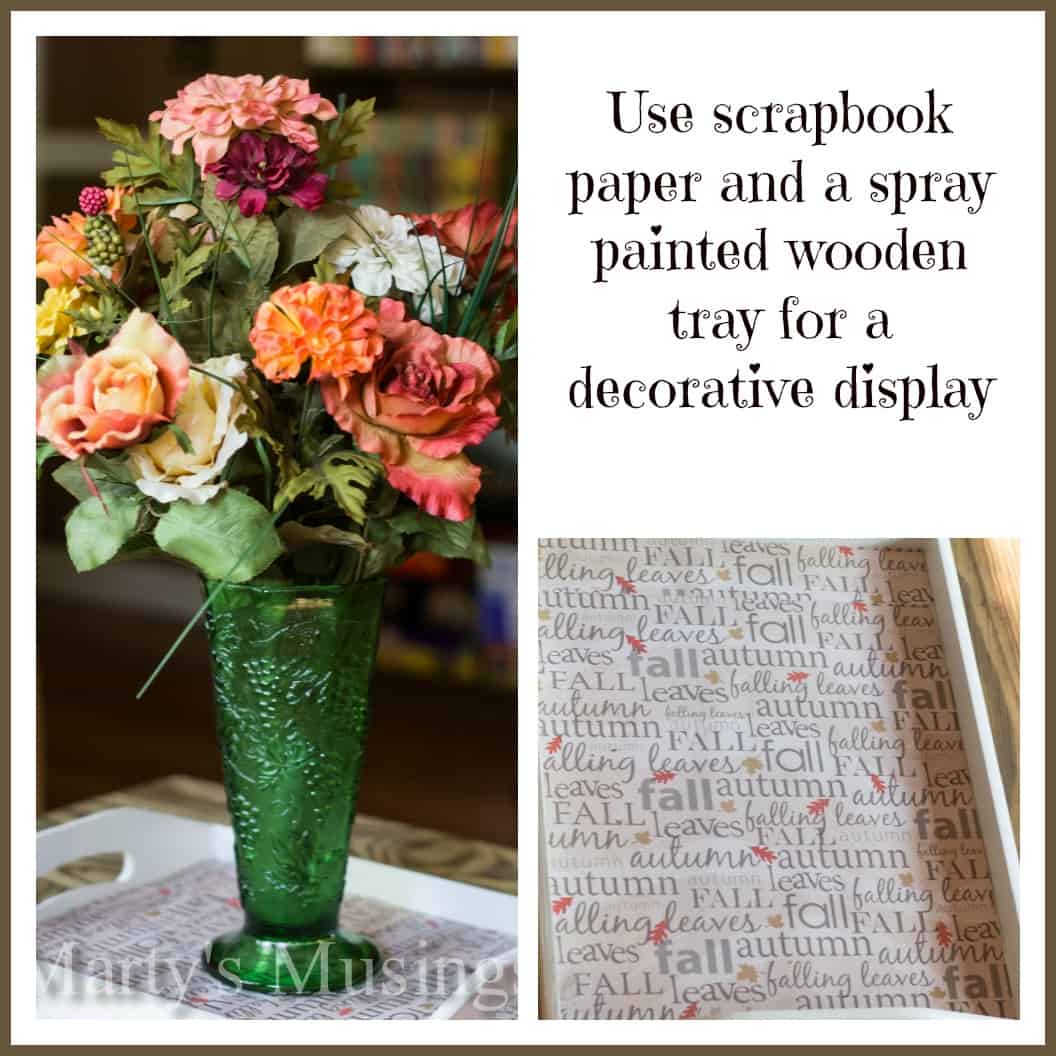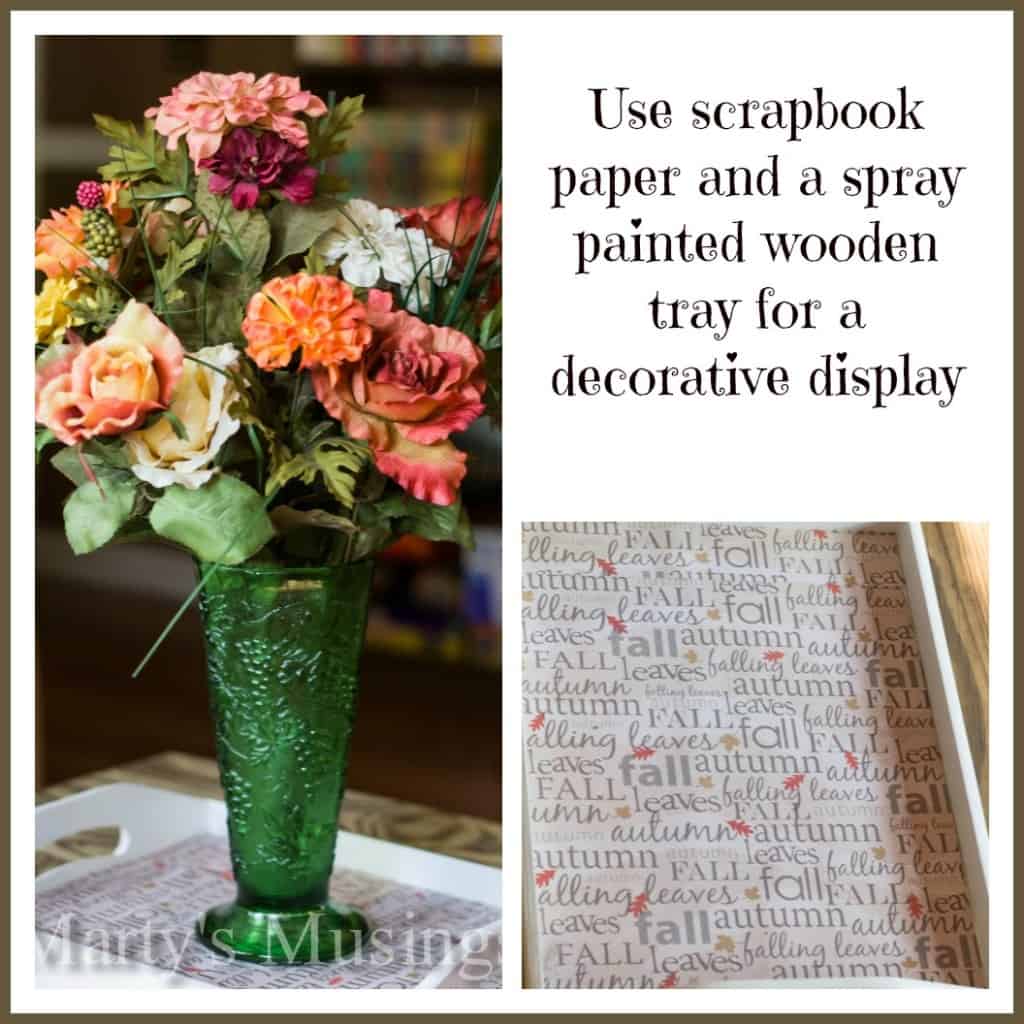 Just some thrifty little touches to make our house warm and inviting for fall. What have you done at your house? Is this the year you went all out or the year when life overwhelmed you? I'd love for you to share your story with me.
Need a few more thrifty and unique ideas for fall? Check out these Easy DIY Projects for Fall.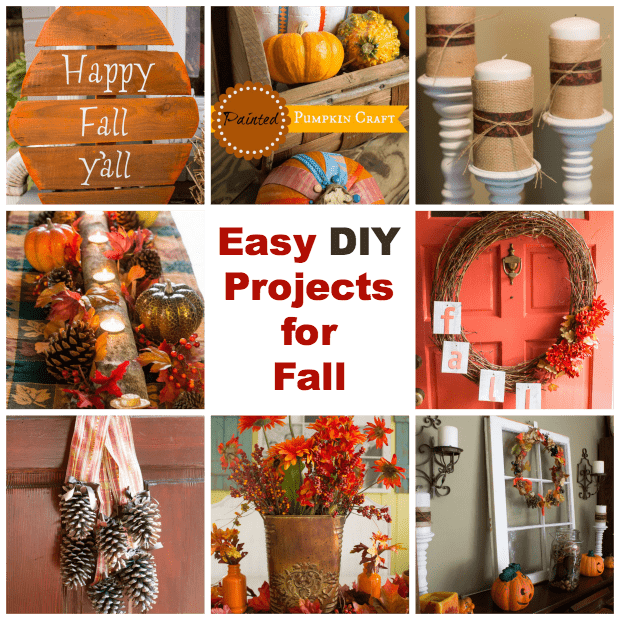 These fence board pumpkins are just the cutest!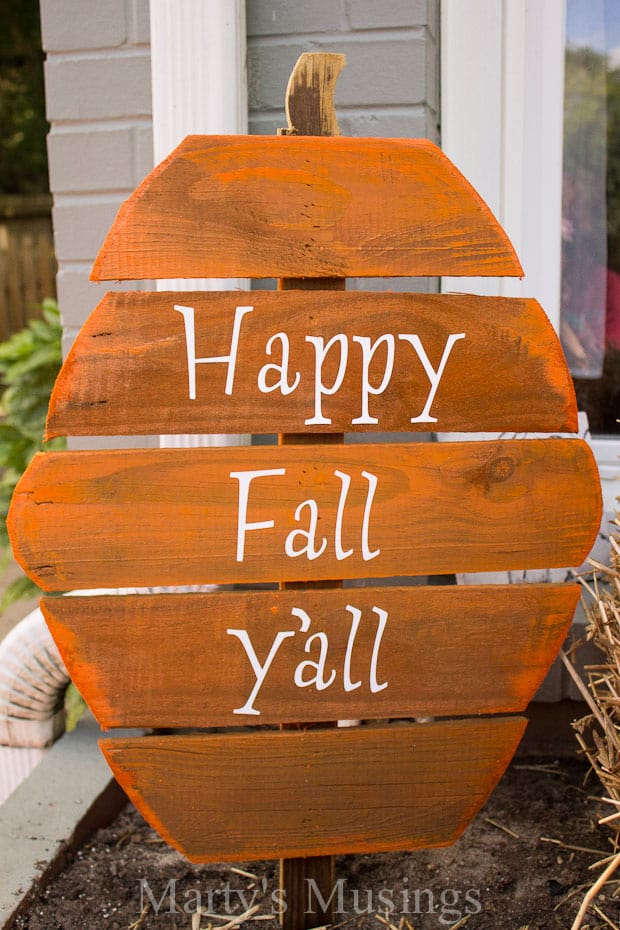 See what you can do with some old fabric and hand me downs!