Cheers: Christmas Scrapbooking Layout
This post may contain affiliate links which won't change your price but will share some commission. Read more here.
I went scrapbooking at a nearby youth camp recently. This time it was just three of us, old homeschool mom friends. Well, we're not old and they have graduated all their kids. But you get the idea.
I didn't accomplish a lot but I did want to share this adorable (if I do say so myself) layout I did. It was so easy and the papers and pictures came together perfectly.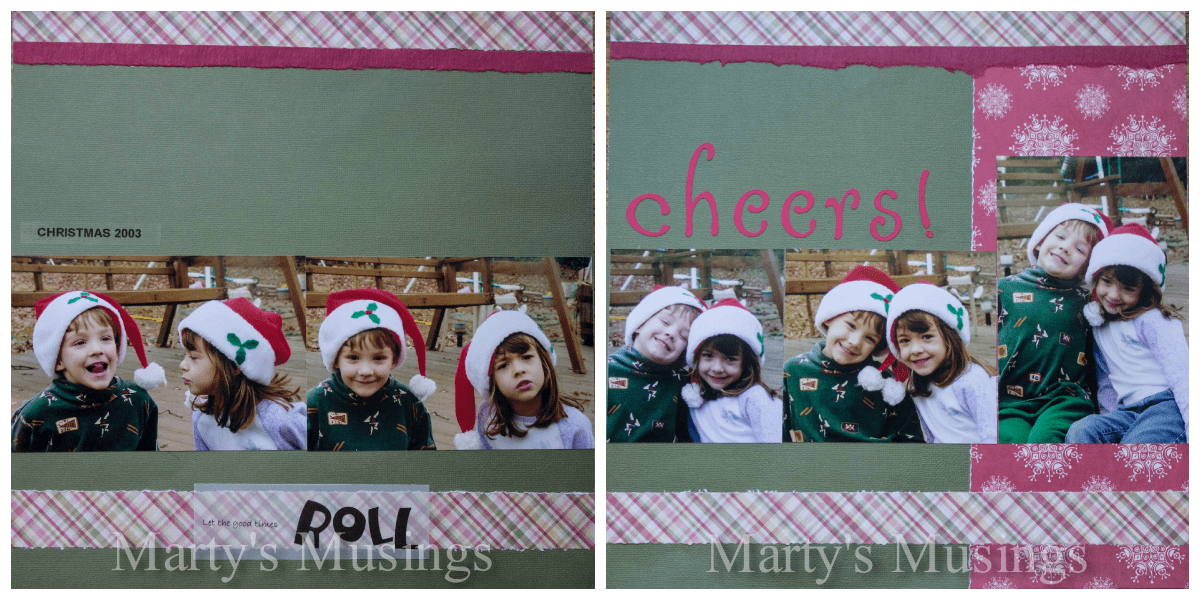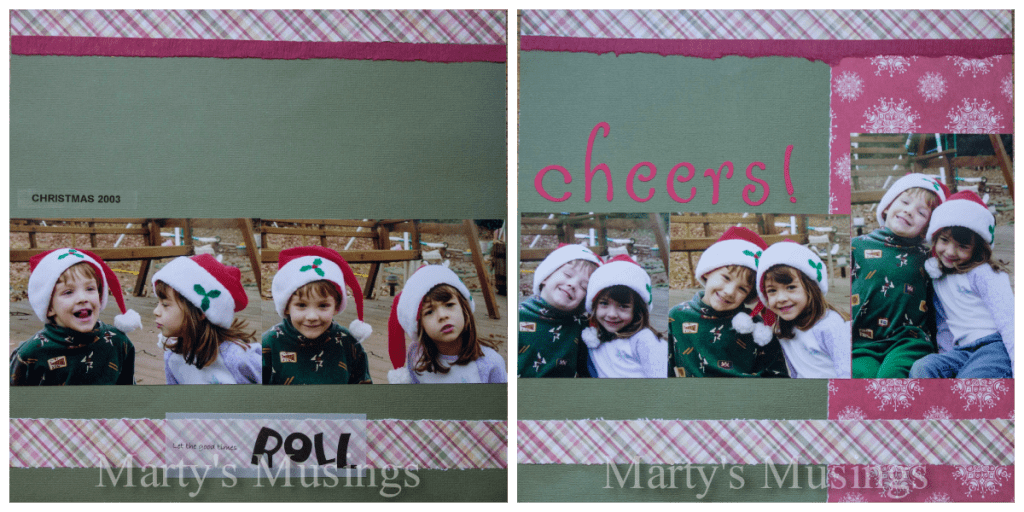 You can't get much more simple than this, and I know I used one of the sketch books I have for the picture placement.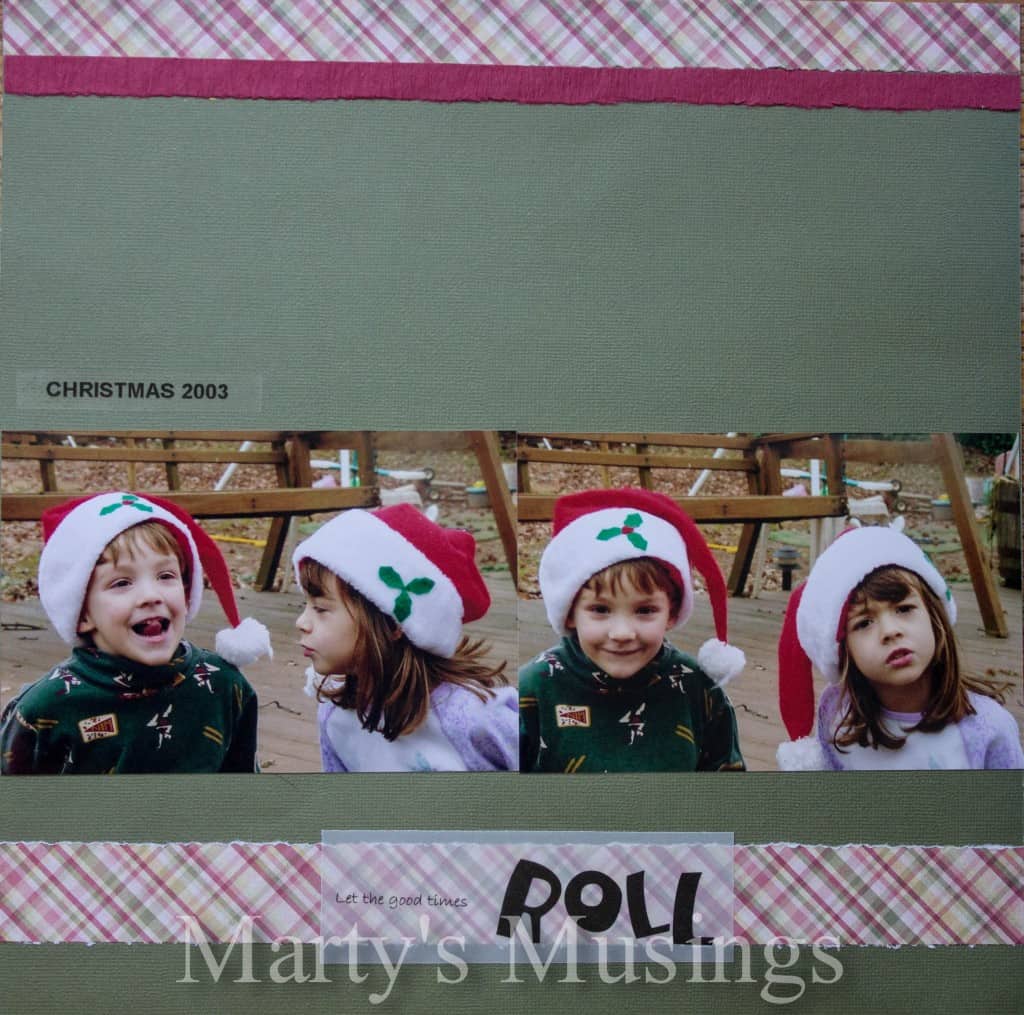 These are my two youngest kids, and as you can tell they were a riot when they were younger. Kinda like two old married people.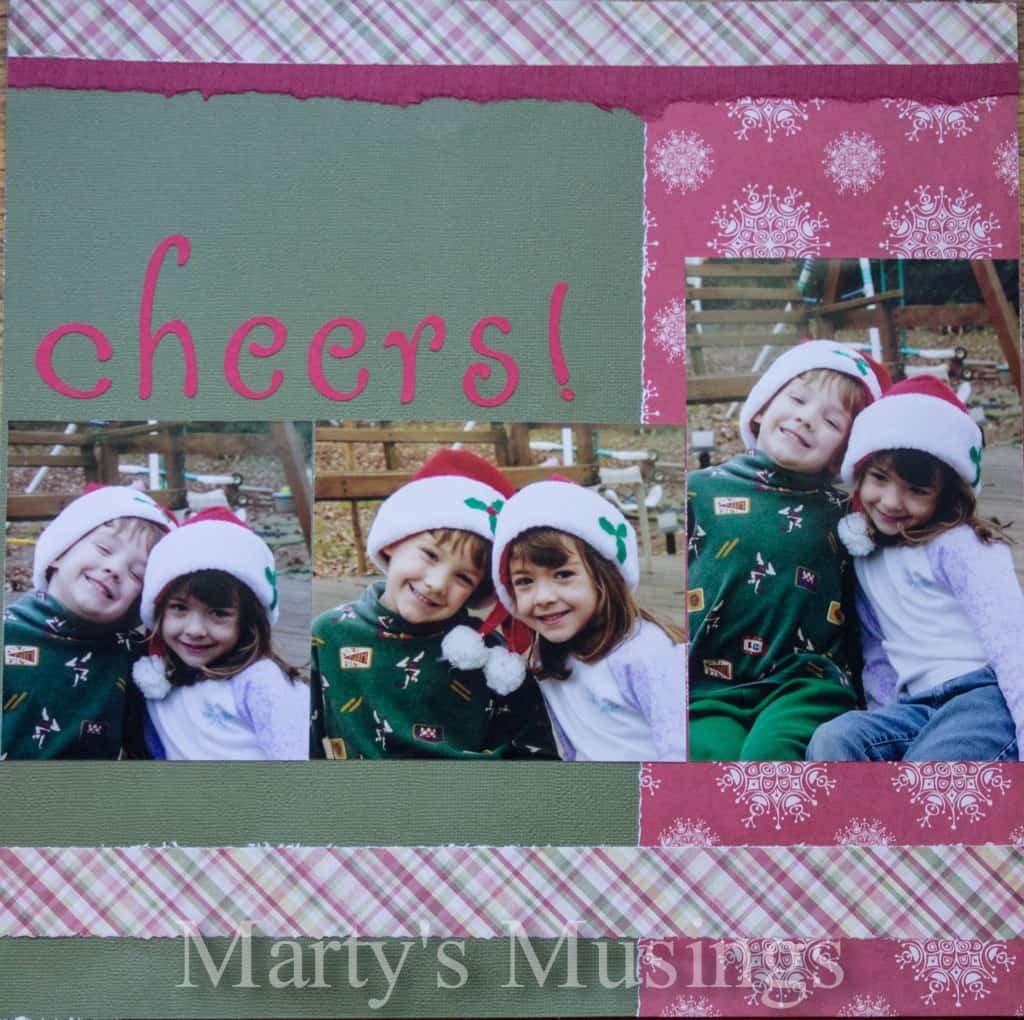 Hope you like it. Any fellow scrappers out there? I'm a big Project Lifer, but I do still enjoy creating layouts for my individual albums. My scrapbook room is my happy place where I create and store and make a mess.