Decorate with Old Maps
This post may contain affiliate links which won't change your price but will share some commission. Read more here.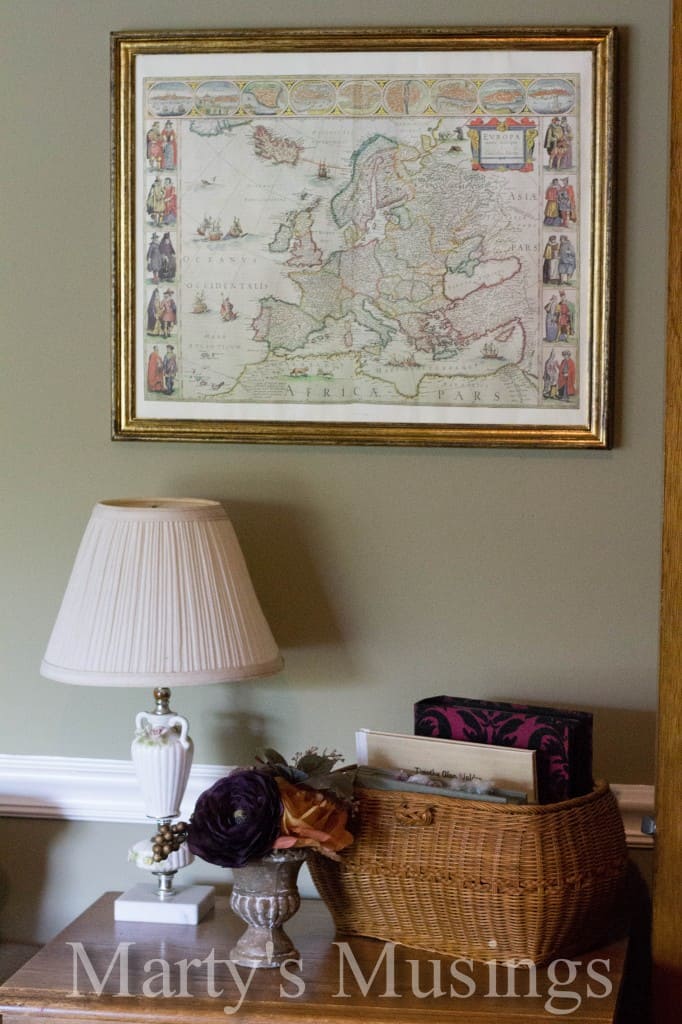 I am loving adding some new touches to our home. As always, I was inspired by Pinterest (how did I ever live without it?) and determined I wanted to decorate with old maps. While I was out  yardsaling I found two maps for $1 each. This is the one I chose, but I also have a little project in mind for the second one.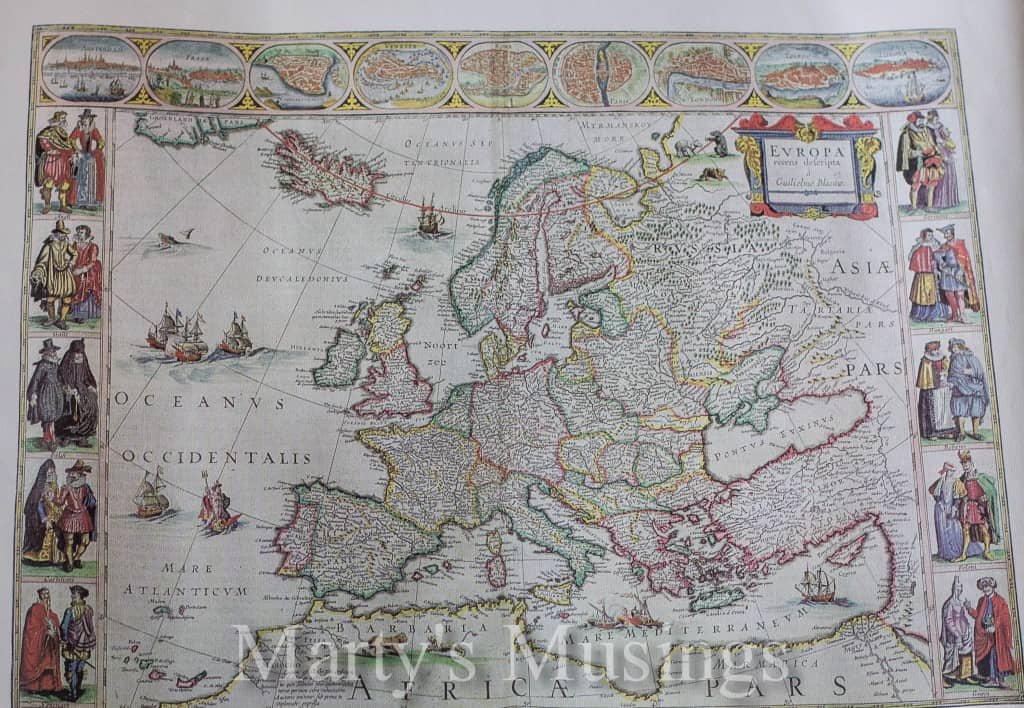 I got an old frame from the attic (I have several stored since I used them at my daughter's wedding). This actual frame had a print inside but I took it out (and broke the glass doing it. Grrrrr.) I decided I was going to save the cardboard backing and use the frame anyway!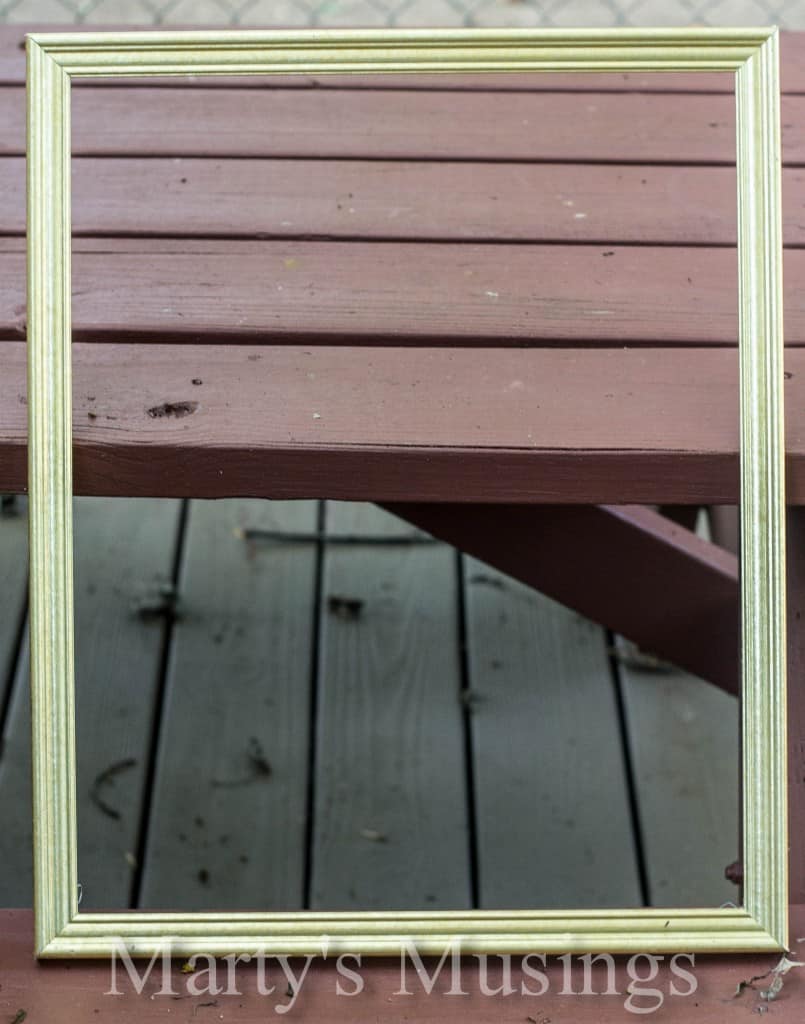 I sanded the frame but didn't worry about being consistent or perfect (which is good because this is usually my husband's area of expertise.)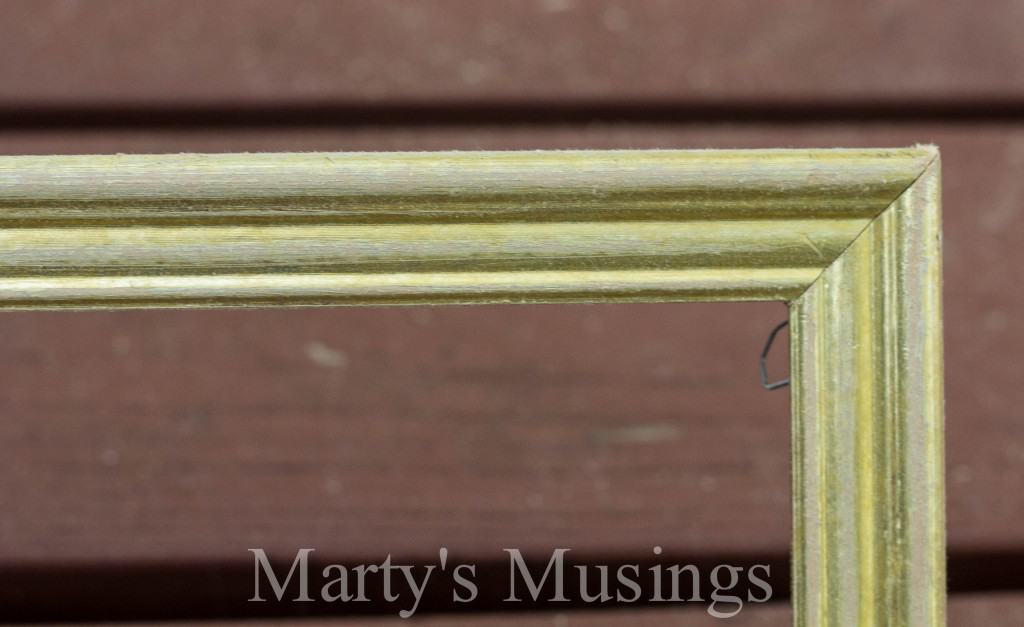 I used a wood finish (yes, it's probably way old but that's okay) and applied a coat and waited a while to let it dry. I did this outside so it dried overnight. I then gave it a second coat the next day.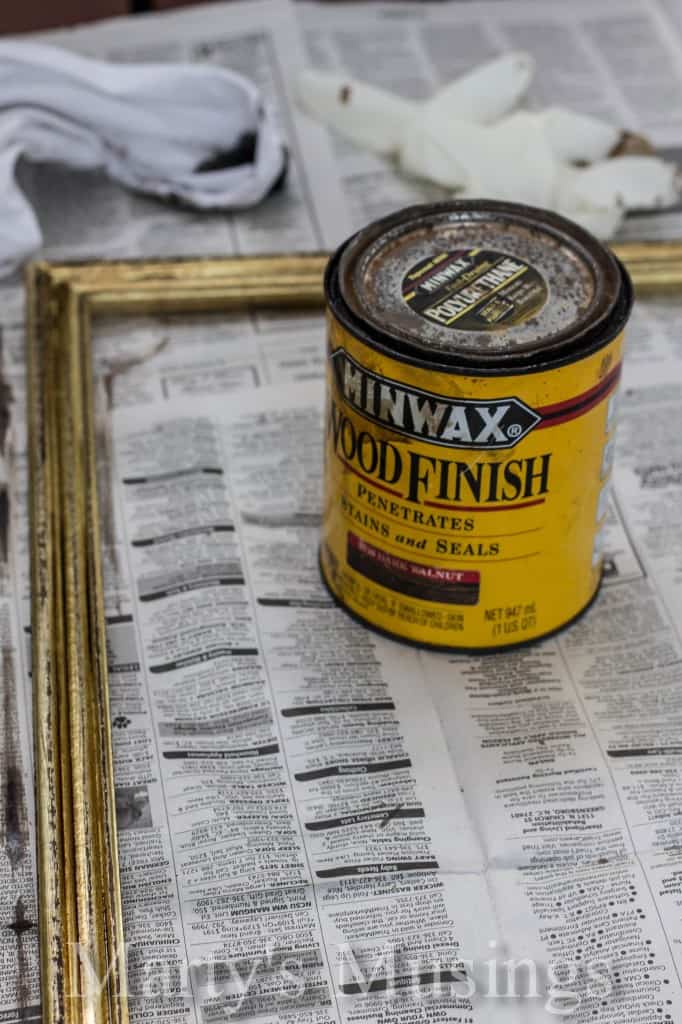 The stain fills in the grooves of the frame and gives it a shabby chic look that I love with just a tad of the original gold shining through.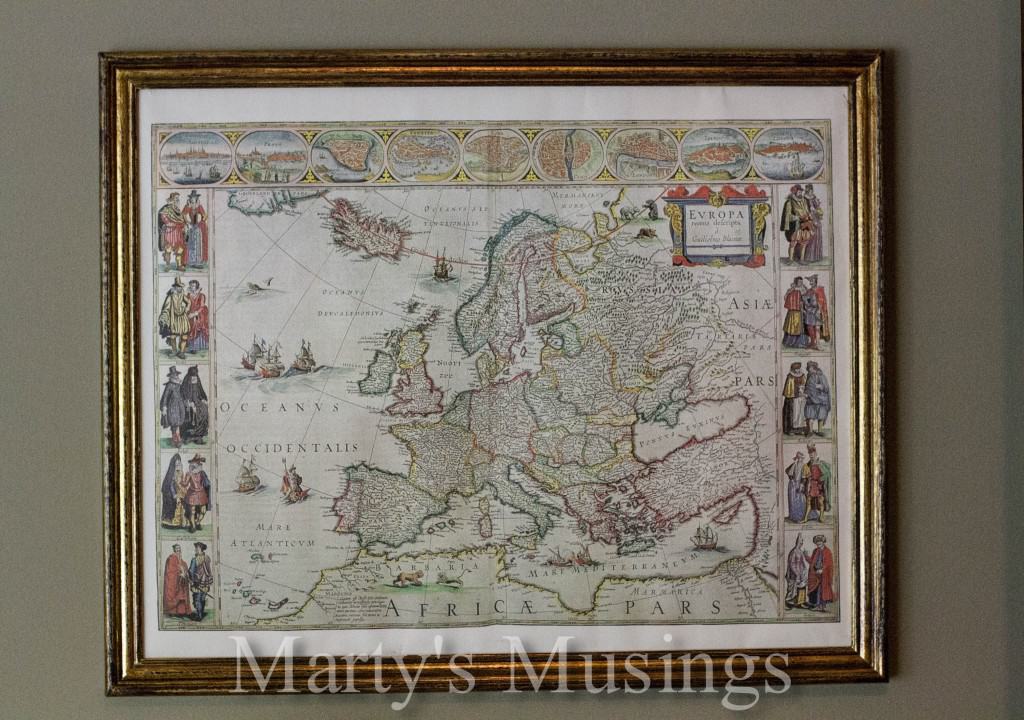 Here's the finished project! I'm not sure if I'd like it in glass or not. Kinda think it looks less formal without it.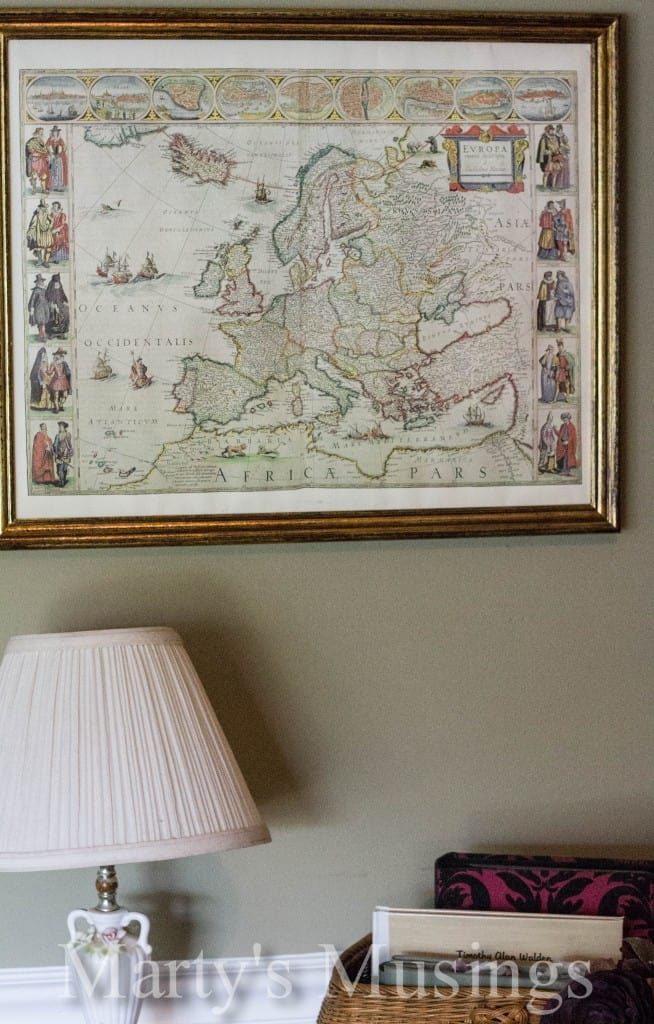 I have never been good at arranging knick knacks but I'm getting a feel for combining the the things I love. The basket below blends with the decor and contains photo albums I've made. I love having them out where we can look at them often.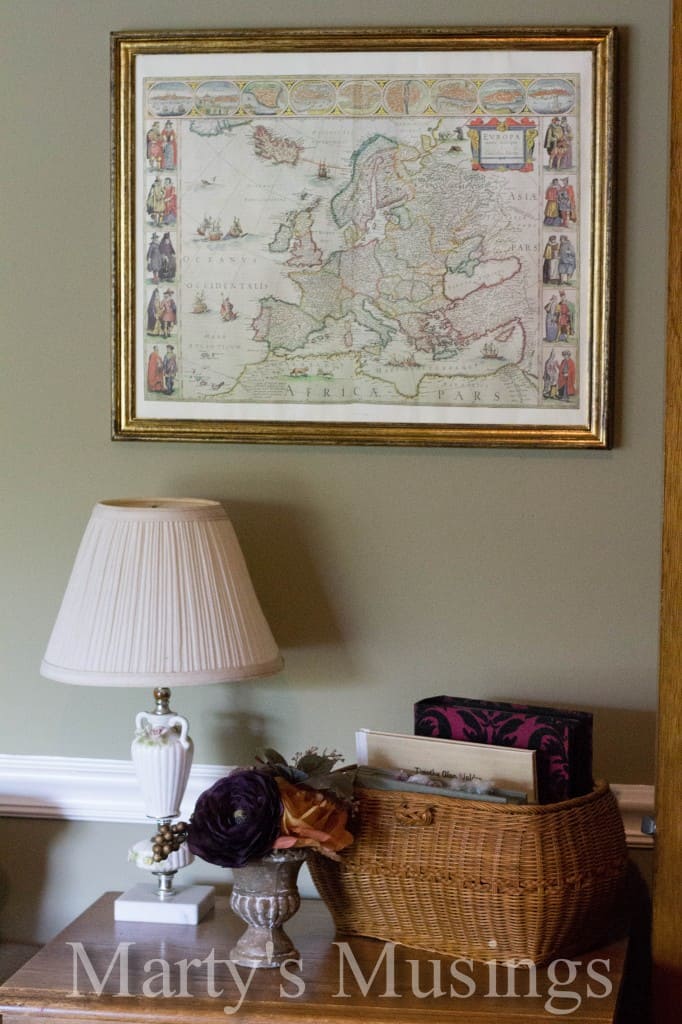 This project goes perfectly with our pallet shelf and window table. I need to distress the chest next to the couch (it's fairly distressed on its own. It belonged to my husband when he was a child.)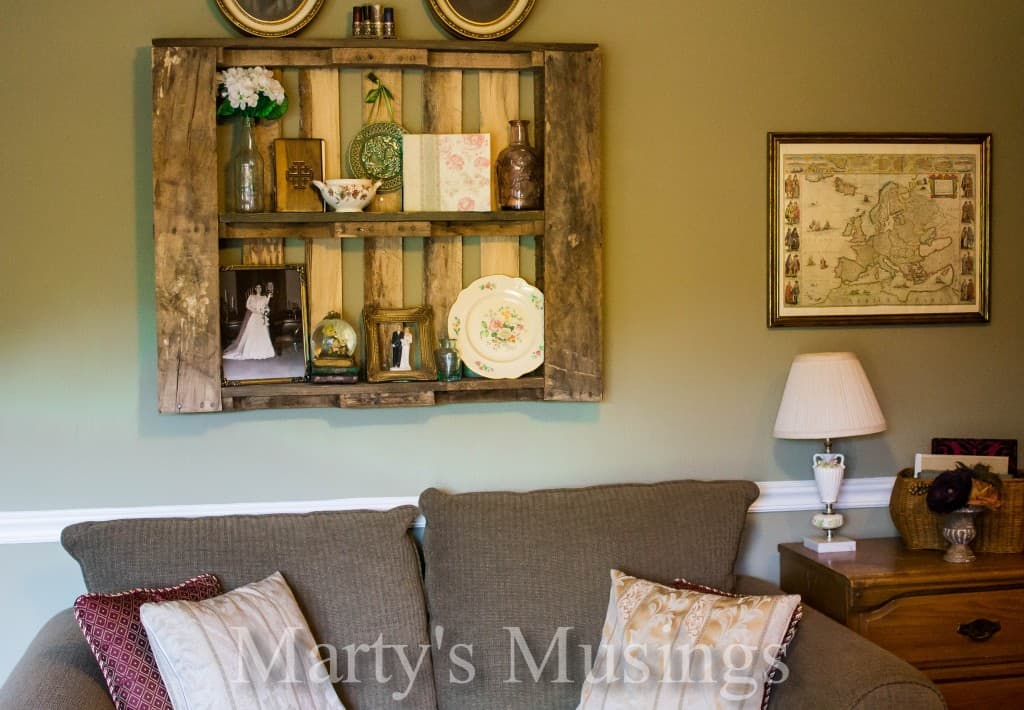 Just a small project that updates our living room while still using touches that I love.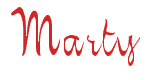 Like what you read? Follow me here:
Linking with: Sew Can Do, Between Naps on the Porch, The Thrifty Home,  My Repurposed Life, Serenity Now,