Mother's Day Love for Adoptive Moms
This post may contain affiliate links which won't change your price but will share some commission.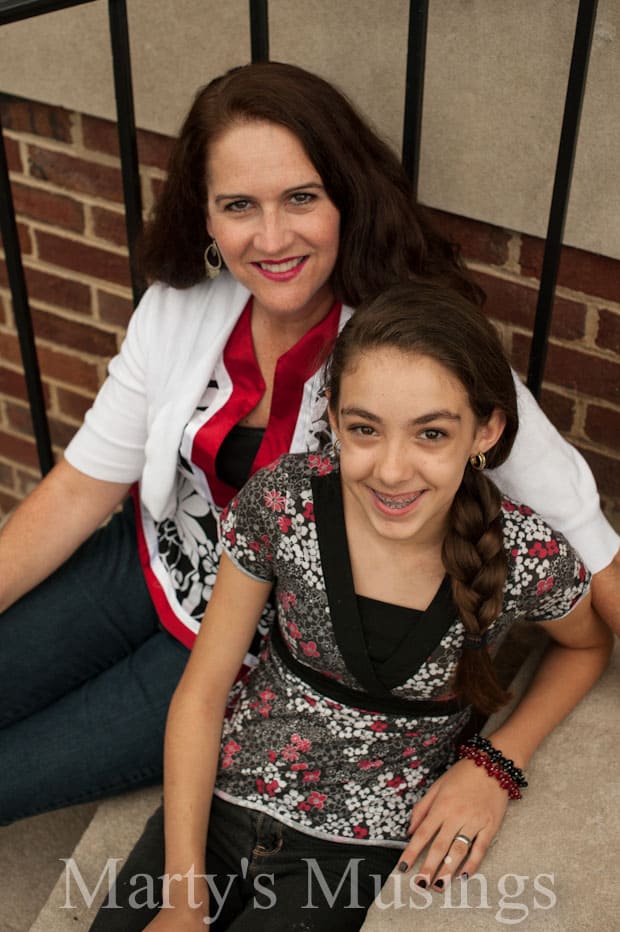 For the last three years I have traveled to Orlando, FL, to meet up with some amazing women who are adoptive and foster moms. These women are uniquely drawn together through the bond of parenting wounded children. Children with Reactive Attachment Disorder (RAD, and for many of our kids, just one of their diagnoses) is unlike any other parenting experience. Our kids often have a hidden disability, or inability, to connect and develop healthy relationships with anyone. However, the mom is always the one most affected because our kids sense that we are the biggest threat to the wall they've built around their hearts.
As I prepared to go to Orlando this year my youngest adopted daughter asked if she could write a letter expressing Mother's Day love for adoptive moms. My sweet daughter Stephanie has made so much progress in healing and is a testament to the love and faith required to parent kids with such tragic scars upon their hearts. My daughter is a source of hope for many moms where hope may be hard to find. These are her words and her heart.
~Marty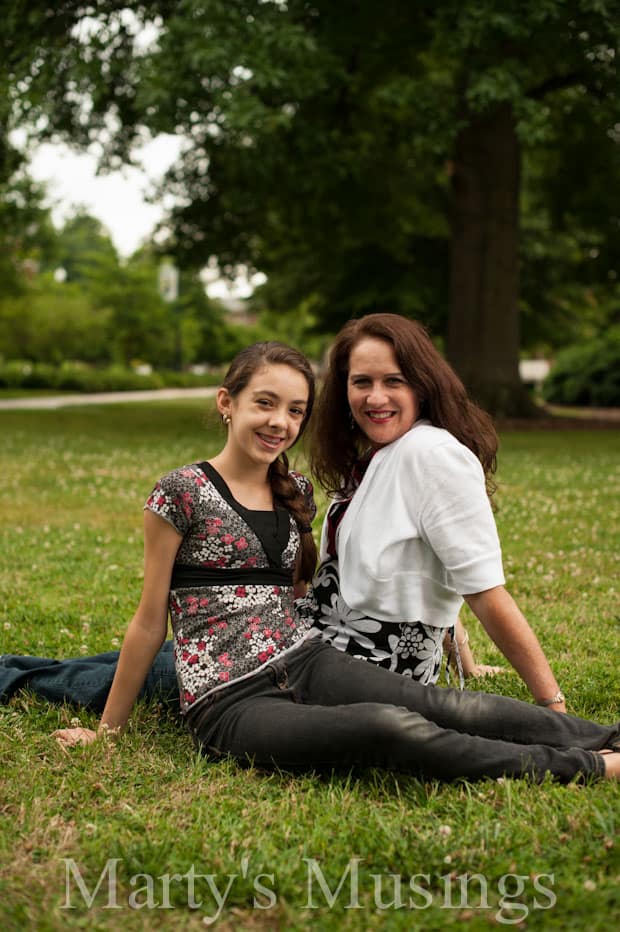 Dear Mamas,
It's been a bad year hasn't it? People say that it'll get better, but it doesn't. You fall to your bed each night, exhausted and broken. You just want to grab your child and shake their shoulders and yell, " For once just listen to me!" You've fallen on your knees, lifted your arms and face to the ceiling and cried " God, why me?" or " God take me now!" But I'll tell you a secret… sometimes the worst days, are the best days. That worst day of your life could be the starting point of your child's healing. Sometimes you have to hit rock bottom before you can get out of that pit.
I might not understand what my Mom went through exactly, but I understand what I went through and what your kid is going through, too. My past might be much easier than your kid, or the other way around, but I still understand. It's scary to think what I would be like or where I would be if my Mom had given up on my siblings and me. If she had booted us out or put us in a group home. Mom and Daddy were there with me every single backbreaking step. I've caused so much pain toward my family. But Mom says she doesn't regret it, it's still hard to believe it sometimes though. Some kids are so damaged they may never heal, but that doesn't mean your child won't. And When your child heals you won't regret any bloody thing your child did (I don't literally mean bloody). Because you'll know that the battle is over, there will still be fights, but its over. Your child will be so grateful when he or she realizes, like I did, that their life is so much better. If gratitude had arms, you would be swept off your feet and you would never touch the ground again. I am SO grateful that my family chose me and didn't give me up when they found out that I had RAD… tears are falling on my desk as I'm typing this out even now.
God wouldn't have given you this burden if He thought you weren't strong enough to handle this. Don't give up. You'll gain and lose friends through your life, but God will never abandon you. Don't give up. I love the verse John 14:27.it says, " Peace I leave with you, my peace I give unto you, not as the world giveth, give I unto you. Let your heart not be troubled, neither let it be afraid"… Be at peace… don't give up.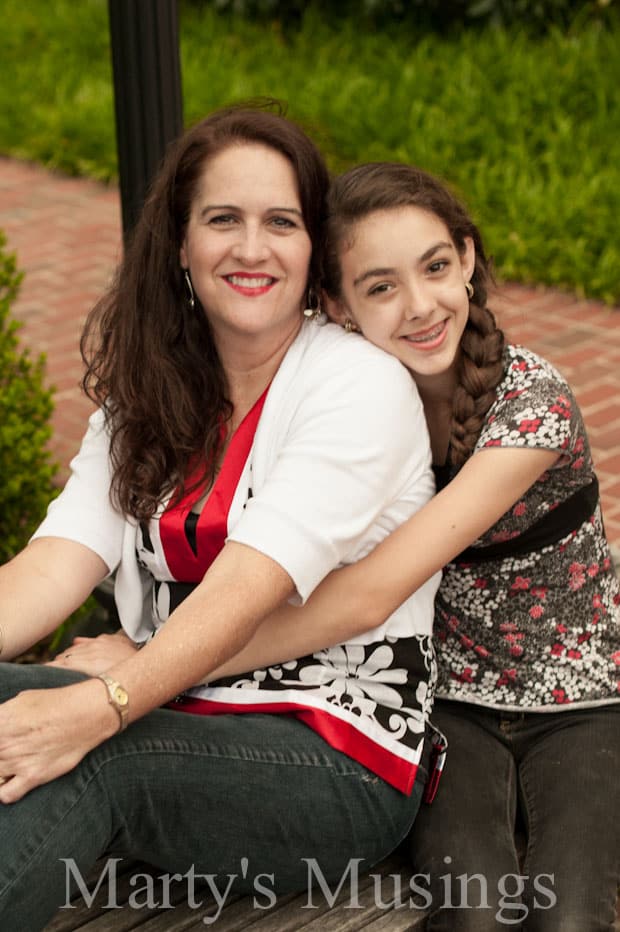 As a soon to be 15 year old, I will confess that I sometimes think that I don't need my parents and that I can take care of myself. Boy was I dead wrong. Sometime in November, my youth group and me went to a retreat and a diabetic friend got sick. Long story short, she wasn't taking her medication, so she got sick. Vomiting, shivering, hallucinating, the whole shebang. A friend and me stayed up with her the whole night, sometimes the pain would get so bad she would start screaming. It was a long night. I wanted and needed my Mommy so bad I would start whimpering when I had time to think. You saved your baby's life by adopting him or her. They need you, so keep on going. For all we know, God could have made you and gave you life and put you on this earth so you can change lives. That one life, your child, will give other moms hope, like my mom is giving hope to you. They need you.
The other thing that'll get you through this long journey… is love. "Love is patient, love is kind, love never fails" 1 Corinthians 13:4. Whether the source of love is coming from God, your spouse, your children, other moms, or even pets, you will never go anywhere or do anything without love. With God, other trauma mamas, love and encouragement, you're Super Mama! Stay strong, don't give up… stay strong…
Stephanie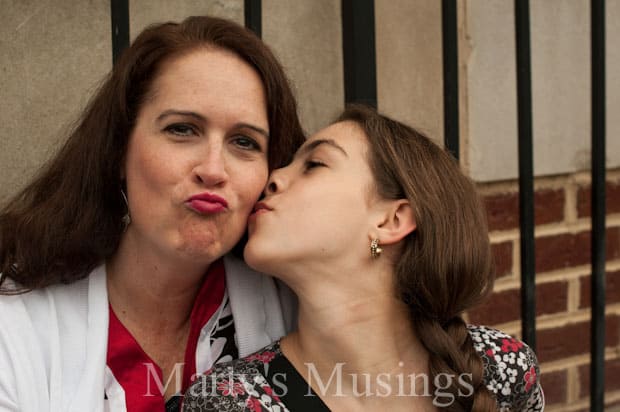 Lest you think our lives are just unicorns and rainbows, we have fought hard for all three of our adopted children. Although our oldest of the sibling group is estranged from us, we advocated and fought battles for her to get the help she needed to heal and live in safety. Our story with her did not have a happy ending as the world sees it, but I know we did everything humanly possible and ultimately it is God who is the divine Healer.
These words from my daughter Stephanie are a huge blessing and don't come without sacrifice and courage from all of us. As she said, we are in the midst of the teenage years and are struggling to stay connected while she stretches the boundaries and learns life lessons along the way. We constantly battle the lies that Satan wrought in her heart because of her birth story and life of her first two years. She is loved, encouraged and challenged every day to become a mighty woman of God.
To all moms on this Mother's Day, I wish you a day filled with peace, joy and contentment. As my daughter so eloquently reminded me, "if gratitude had arms you would be swept off your feet and you would never touch the ground again."