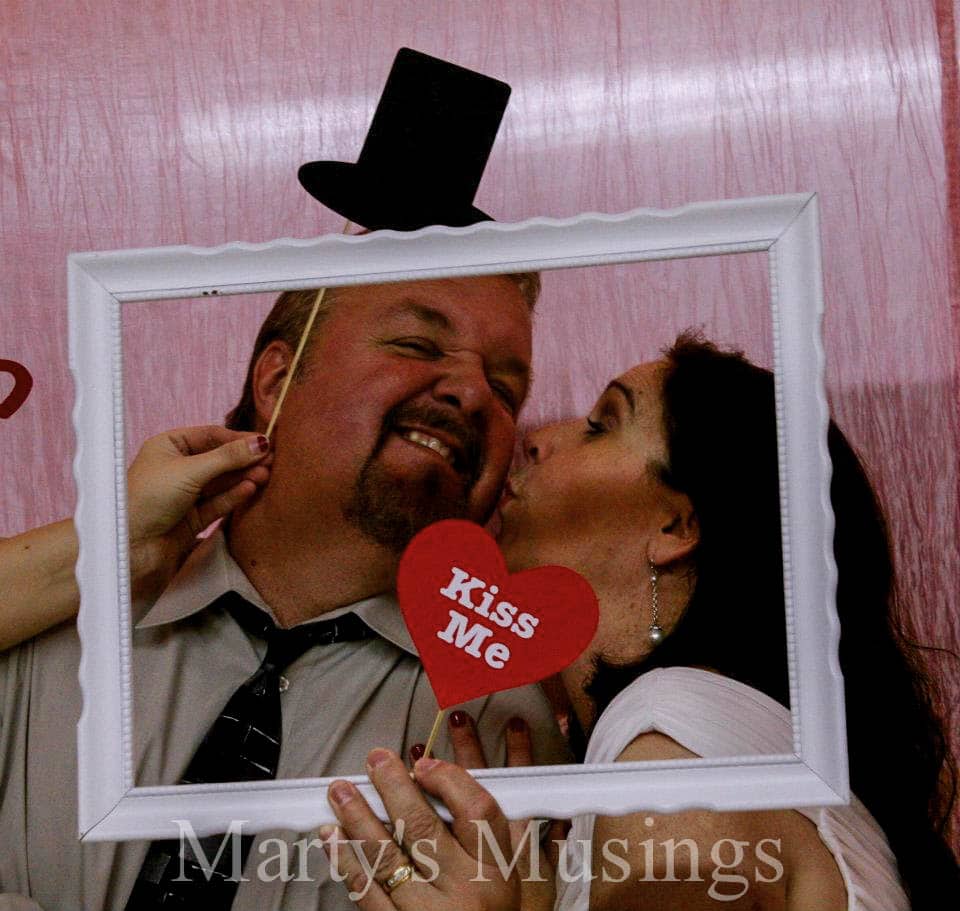 One of my most favorite parts of our
25th Wedding Anniversary
celebration was the photo booth idea. Since I'm the scrapbooker/blogger/family historian for my family I absolutely love the fun side it brought out in my family and friends.
All that was needed was a sheet (for the backdrop), some lights, a picture frame and a few props.
All sorts of poses and people, from my great nieces to my brother and sons and my children.
We just had to be different!
The co-conspirators (my niece and daughter)
This is a typical family portrait. Just a little bit "off."
Think this should be our Christmas card?
Please visit
jlydesigns
and see some of my niece Jennifer's photography/brand work. She and my daughter Rachel were the masterminds behind the design for our 25th wedding anniversary celebration.