25th Wedding Anniversary Photo Booth
This post may contain affiliate links which won't change your price but will share some commission. Read more here.
Celebrate a milestone wedding celebration with a 25th wedding anniversary photo booth! Ideas include backdrop, props and ways to include family and friends.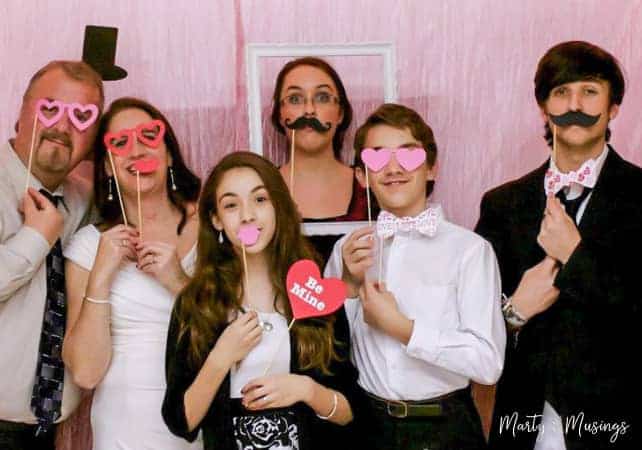 Reaching 25 years of wedded bliss should be celebrated and applauded.
Ok, if we're being honest you don't reach 25 years without a lot more normal everyday struggles than actual bliss, but staying committed to the one you began the journey is definitely something to be celebrated.
My husband, daughter and niece managed to pull off a super secret surprise vow renewal service on me, the one who is NEVER surprised.
Since I'm the scrapbooker/blogger/family historian for my family I absolutely love the fun side it brought out in my family and friends.
All that was needed was a sheet (for the backdrop), some twinkling Christmas lights, a picture frame and a few props.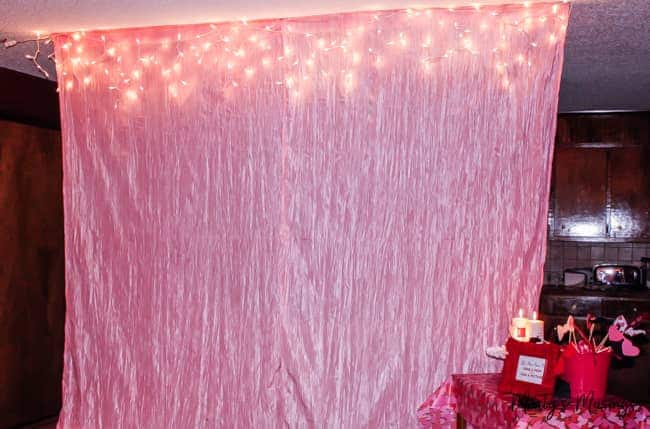 All sorts of poses and people, with my brother and his sons letting loose their fun side.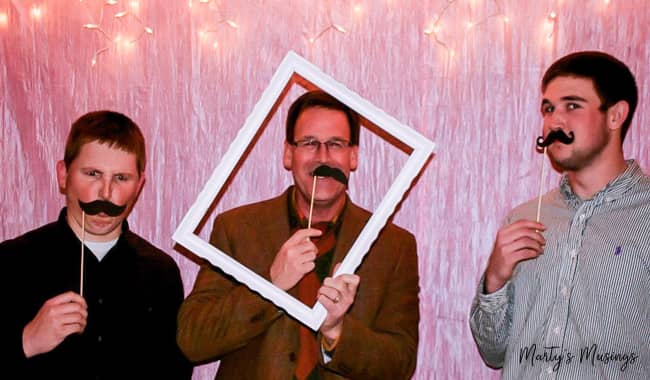 Boys will be boys, no matter their age!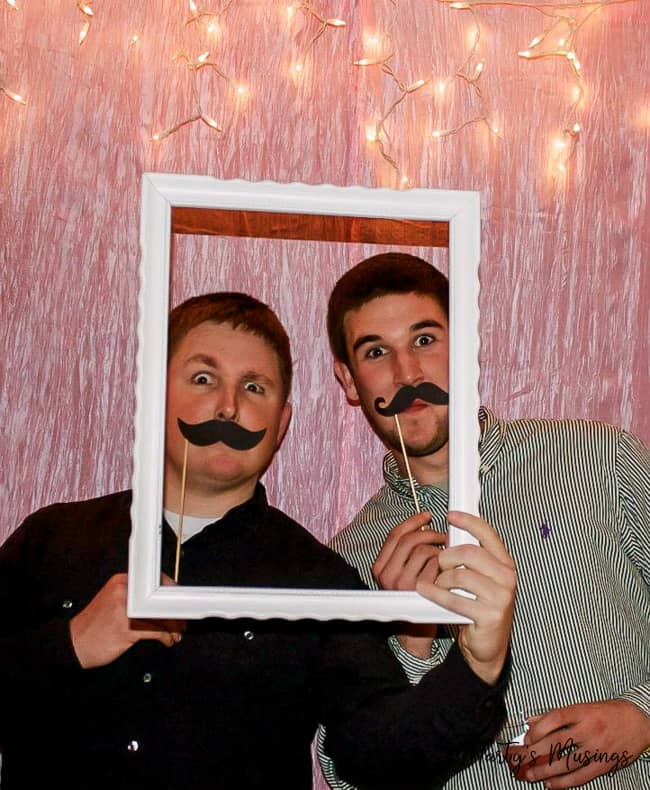 Smiles for the man who has given me 25 years of laughter.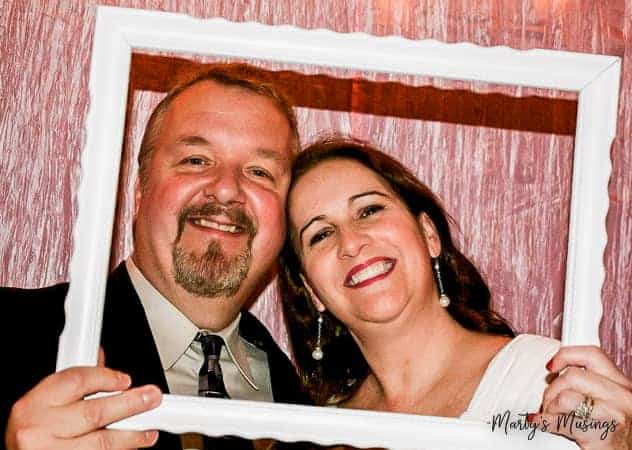 The props were so simple and yet so creative and awesome!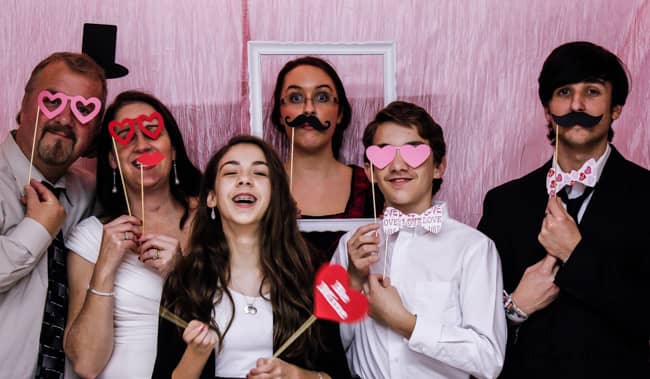 The co-conspirators here (my niece and daughter).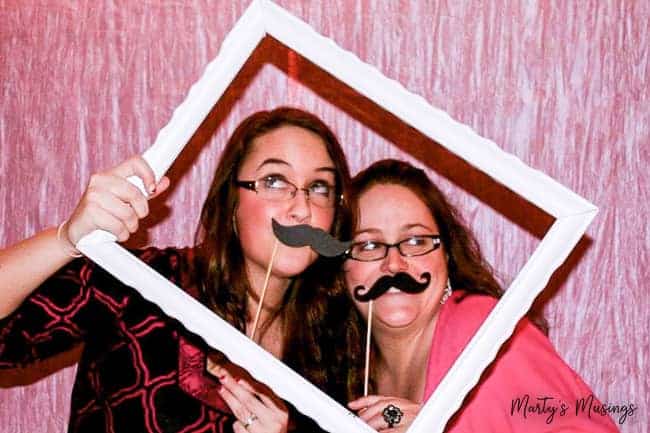 They love me, they do.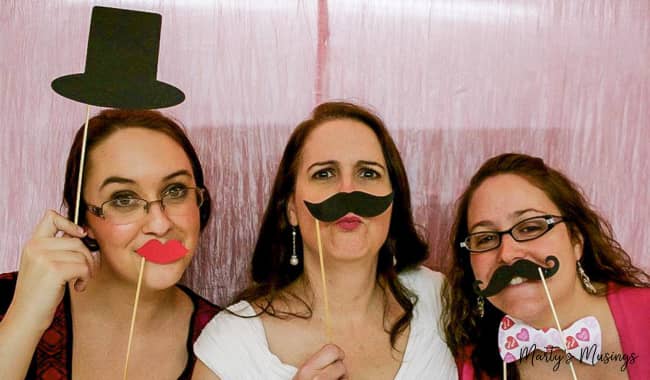 This is a typical family portrait. Just a little bit "off."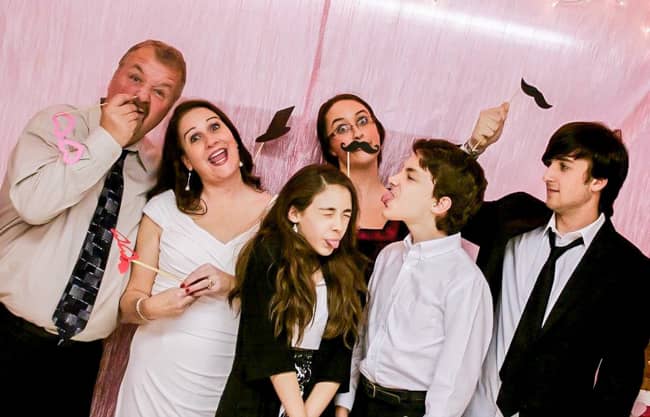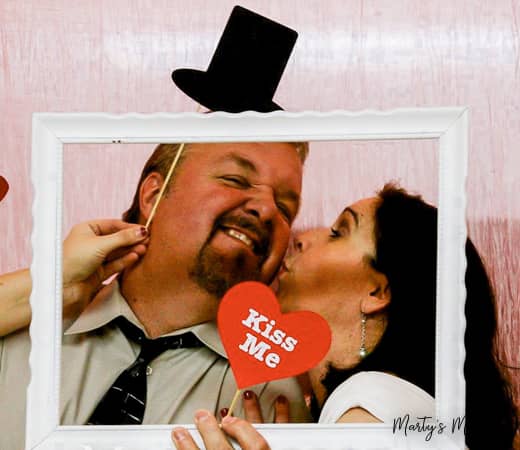 Think this should be our Christmas card?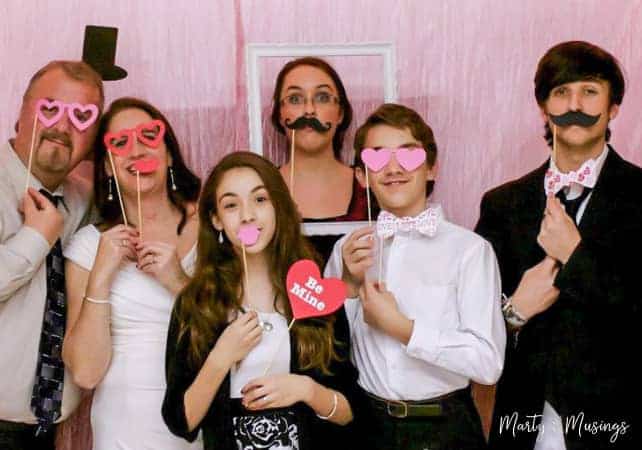 Please visit
jlydesigns
and see some of my niece Jennifer's photography/brand work. She and my daughter Rachel were the masterminds behind the design for our 25th wedding anniversary celebration.