25th Anniversary Decorations: Vow Renewal Ideas
This post may contain affiliate links which won't change your price but will share some commission. Read more here.
These 25th anniversary decorations are perfect for an an easy and inexpensive vow renewal service celebrating 25 years of marriage together!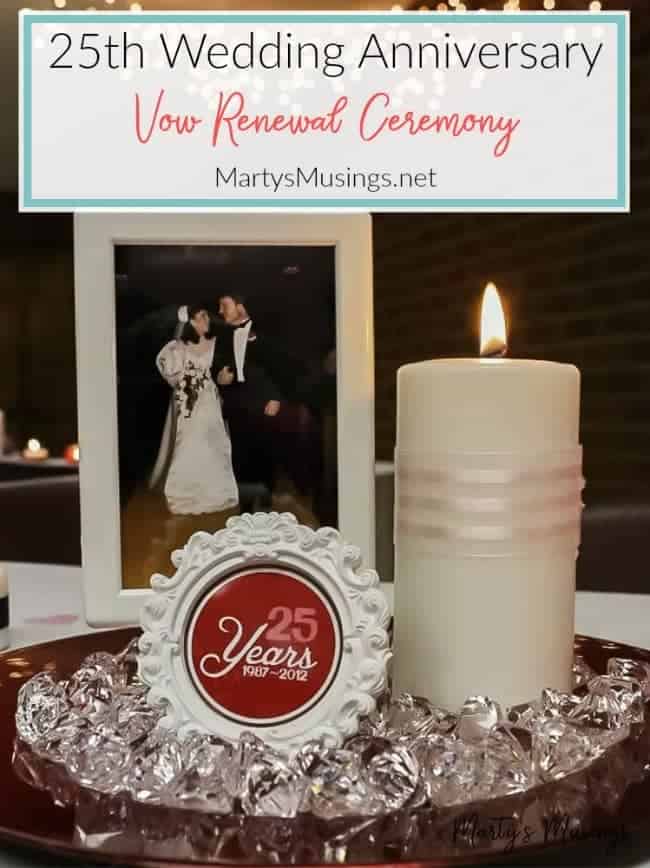 Marriage is hard. Can I get an amen?
As I recently told our youngest daughter, her dad and I committed our lives to each other and to God when we married so many years ago. Regardless of the tests these past two years have presented, neither one of us walked away from that commitment and the faith that binds our family together.
When my husband Tim and I got married we chose Valentine's Day for the special occasion. He always said it was so he wouldn't forget our anniversary!
Even though we celebrate 32 years of marriage this year, our 25th anniversary will always stand out to me as the perfect one!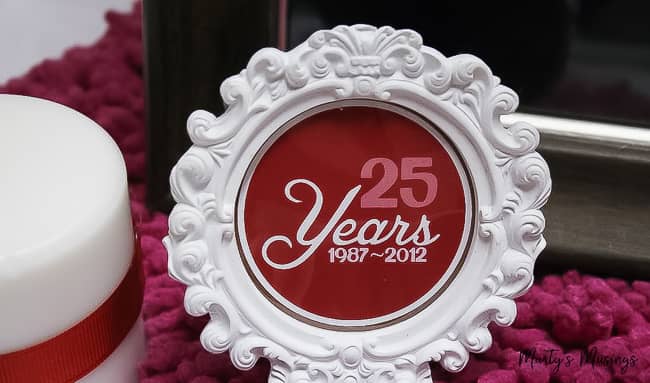 My husband, oldest daughter and niece pulled off a surprise vow renewal service for me, and it was the shock of my life!
I hope you'll enjoy reminiscing with me plus I've got great tips for celebrating a silver anniversary (or any special party!) These pictures of my long dark hair should also give you a few laughs. My husband and I sure have changed in seven years!
For our 25th wedding anniversary "date," all I knew was that my husband was dressed in a suit and we were going to dinner at 4:30 Friday afternoon.
After a delightful Italian dinner I was blindfolded and told since I had "trust issues" I needed to just relax and enjoy the ride. No questions, no lookey see.
Of course I responded I had no Xanax handy so he better take care of me. (Insert slightly hysterical, not sure what to expect, laughter)
My mind raced as I pondered what he had in mind.
Our old favorite bed and breakfast in the woods?
A Broadway show in town or a concert?
A night in a hotel?
After 45 minutes of suspense we slowed down on a gravel road. I found out later my actor husband was just pretending as he said, "reservation for Walden. This wasn't supposed to happen." He's such a funny man. Totally trying to throw me off.
We arrived (at our daughter's church) and he led me inside (to the worship center).
Before he took the blindfold off he told me, "25 years ago I asked you to spend the rest of your life with me. I wanted to make this year and this night memorable. Please join me as we renew our vows."
He took off my blindfold and in the dark before me were candles in mason jars, lining the aisle of a darkened church.
As we went out into the lobby friends and family lined up to surprise me (including my youngest two children who remained clueless until we walked out the door for dinner!)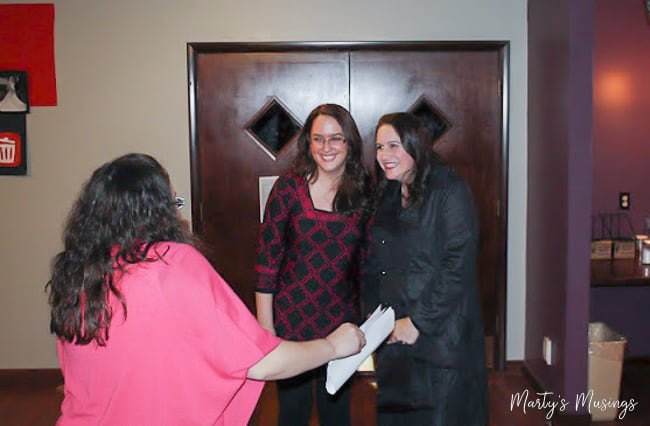 My daughter had bought a beautiful white dress for me and a bouquet of fresh white roses.
Tim had written the entire ceremony and had my vows printed out (in large type, 'cause I can't see anything with my contacts!) for me to read and approve or change.
Knowing how hard I am to surprise, my family went to extreme measures to create the perfect evening.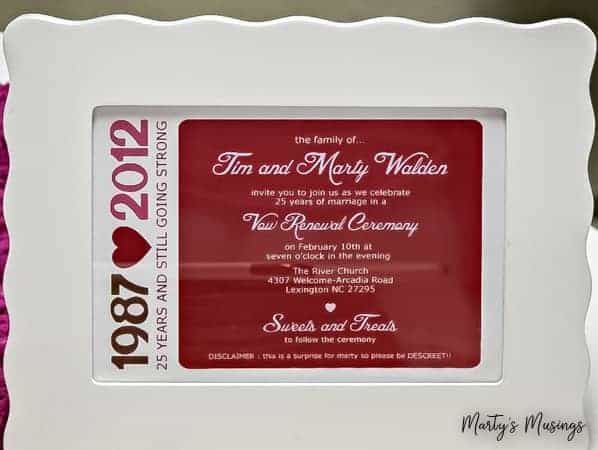 My oldest two sang "I Will be Here," by Steven Curtis Chapman, a song Tim and I had often sung at other people's weddings. It was amazingly touching to see my grown children use their talents to bless their mom and dad.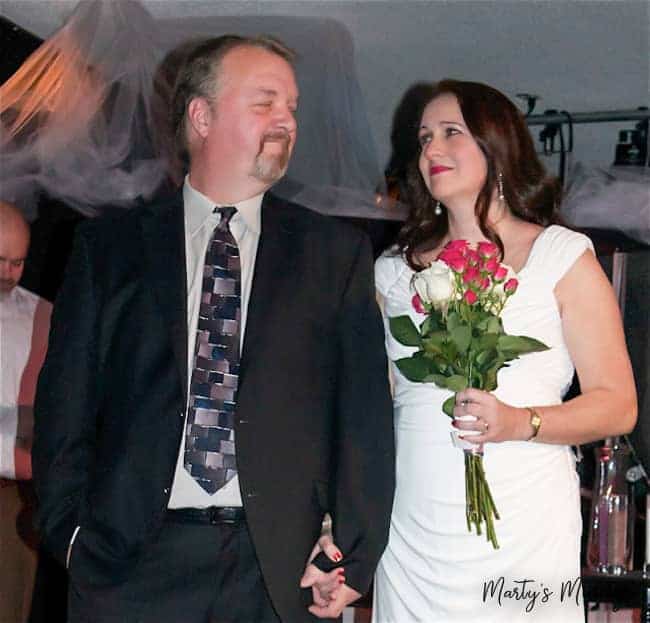 One of my favorite parts of the ceremony was the unity sand. There were five different colors of sand in glass cylinders, to be poured into one container, symbolizing our individual lives joined together as one. Not just a husband and wife but our children celebrating our union.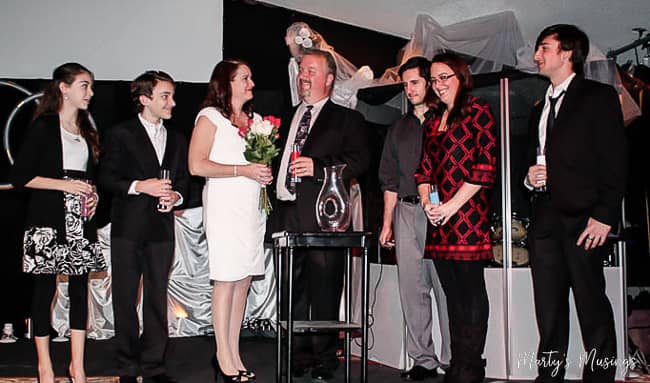 My niece and oldest daughter plotted and planned for the reception that followed. (Jennifer and Rachel also designed and implemented Rachel's
peacock wedding theme
.)
Even though they were limited to the basement of my daughter's church they did a great job transforming it into a beautiful celebration. Here are a few tips for your own 25th anniversary decorations.
25th Anniversary Decorations
Tip 1: Choose a theme or color
Decorations centered on the colors of Valentine's Day: red, white and pink. Decorating a church poses its own problems, but I love the way my niece used a sheet and tablecloth to keep the focus on the beautiful food.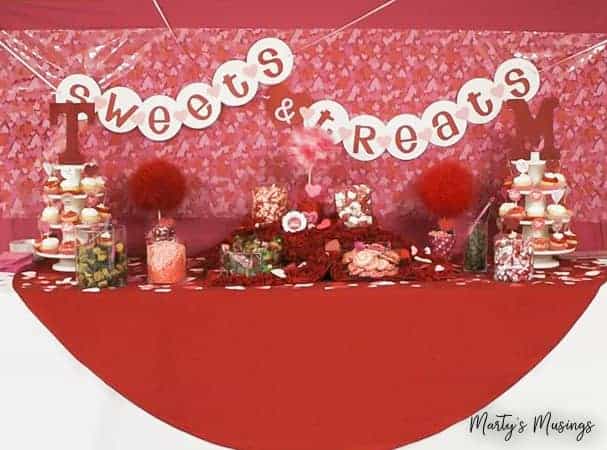 Cupcakes were homemade with simple toppers made from scrapbook paper. Paper hearts were scattered across all the tables as well for a festive look.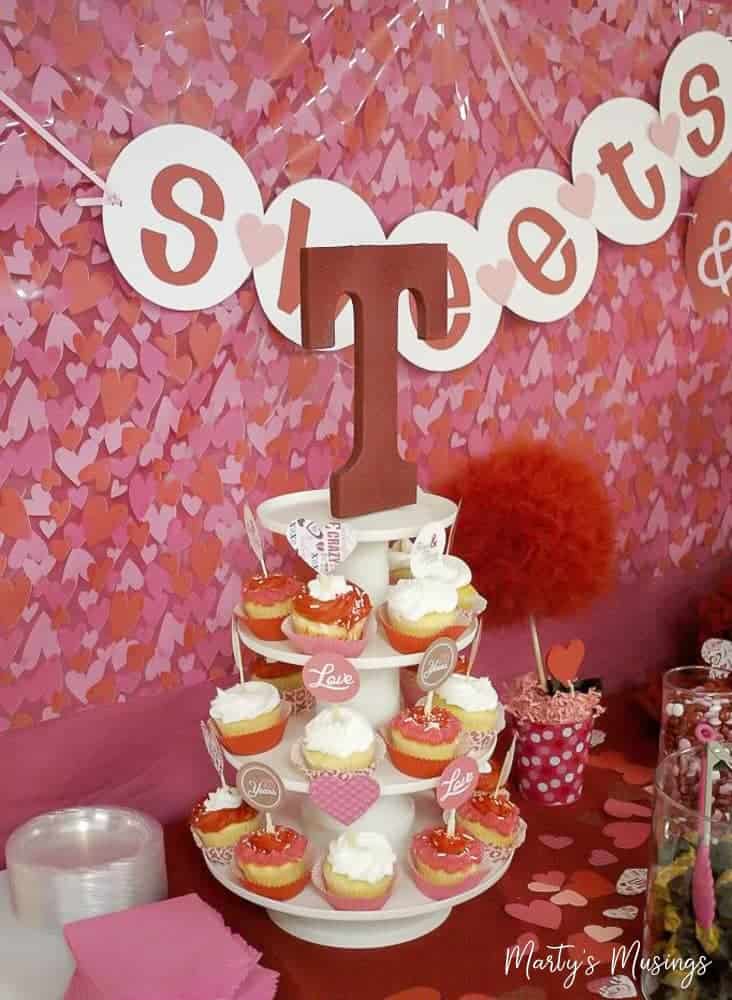 Tip 2: Use items from the ceremony as part of the decor
The unity sand was used as a centerpiece (and conversation starter) for one of the tables, as well as my roses for the "bride's" table.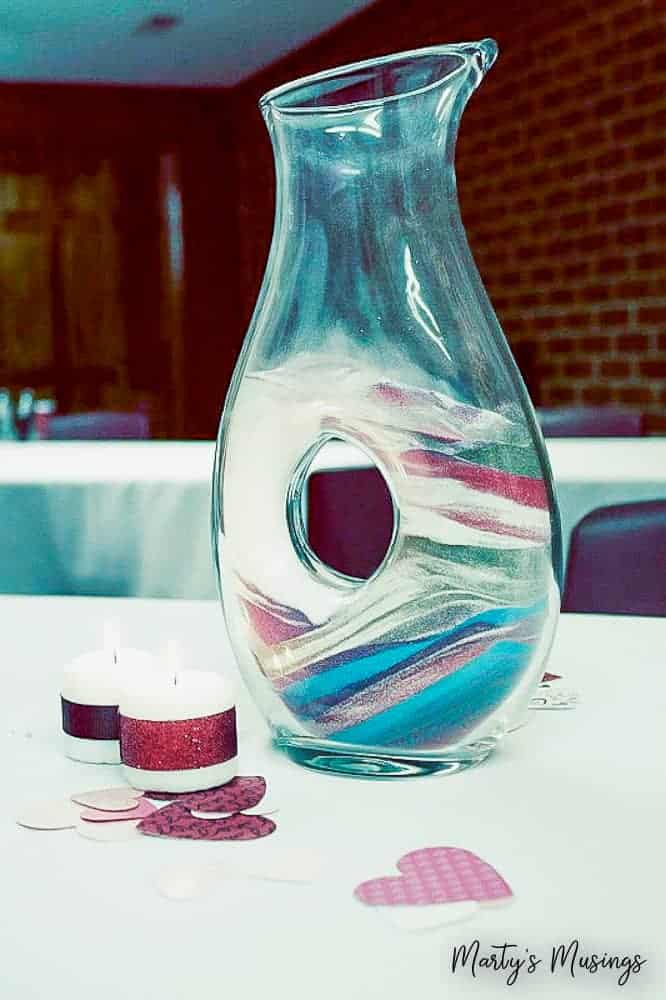 Tip 3: Use memorabilia and photographs as part of the decorations
Unbelievably, my husband smuggled out our wedding album so the decorations could include pictures from our wedding.
The "bride's" table held the wedding album I made for our 15th anniversary. I don't have a lot of time for scrapbooking these days, but I still treasure the memories recorded of our special day.
The flowers are the bouquet my daughter bought for me to carry during the ceremony. And, of course, my bridal portrait was on display!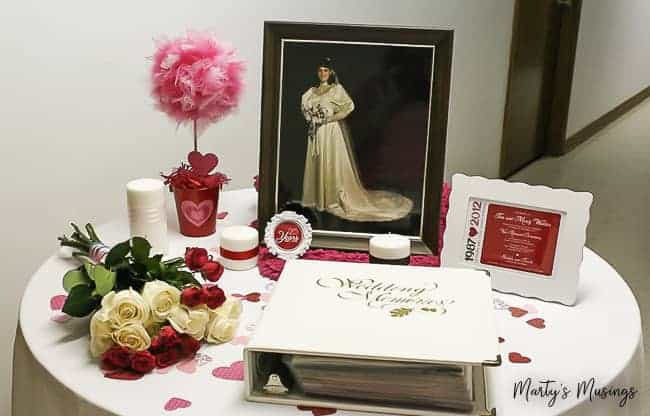 Tip 4: Use candles for decoration and ambience
Candles are always an inexpensive and beautiful way to dress up any party or event. Wrap some glass jars in yarn or a white dollar store candle with ribbon. So simple!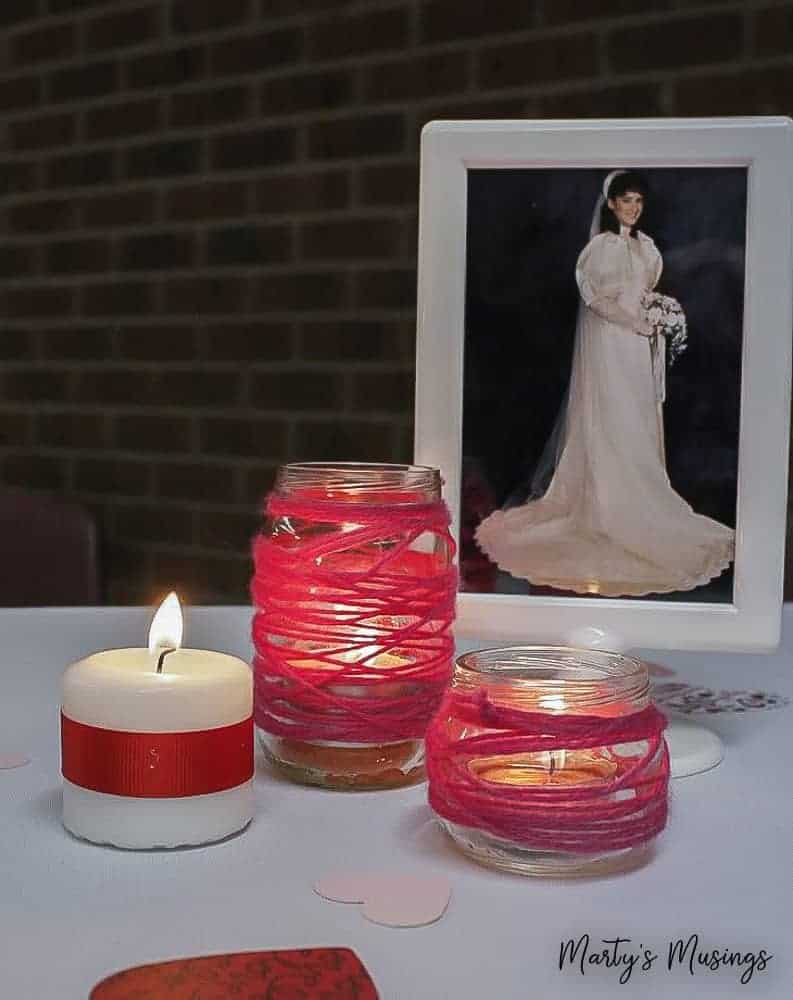 Arrange a candle with graphic from the invitation in a pretty frame and you have a lovely centerpiece!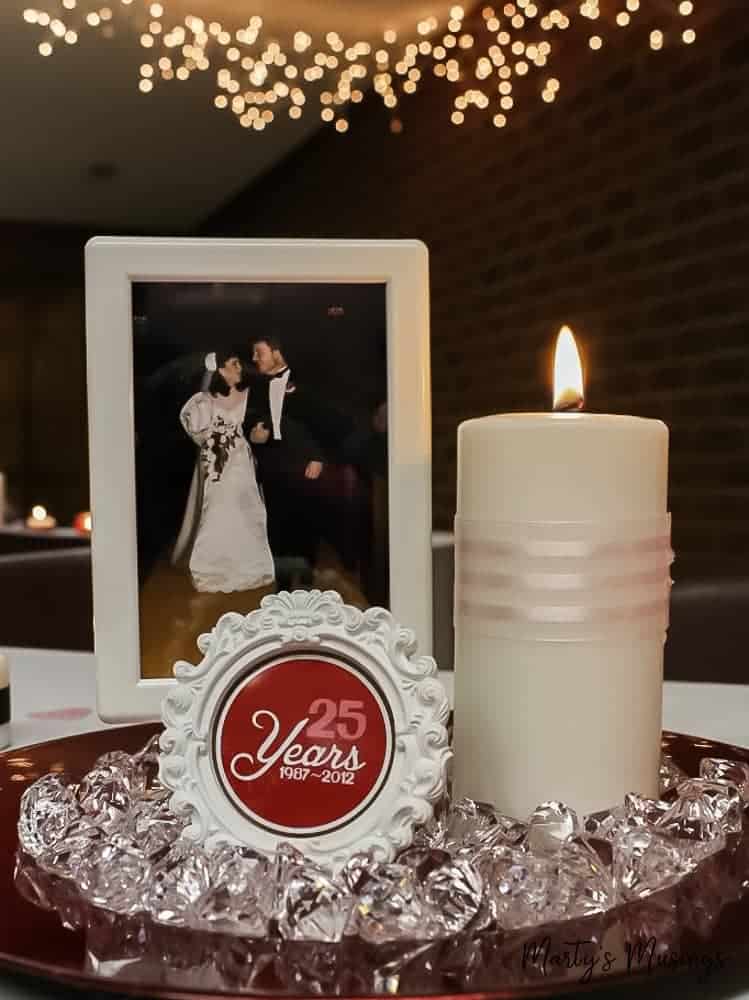 Tip 5: Set up a photo booth to capture new memories
We had such fun with the photo booth and props and encouraged the guests to take pictures as well.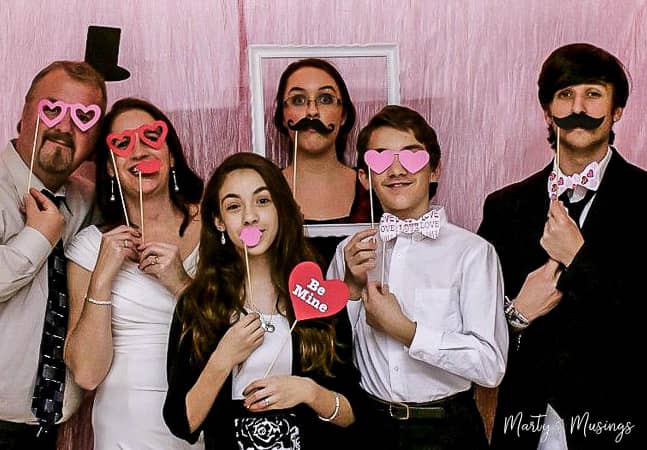 Always hamming it up!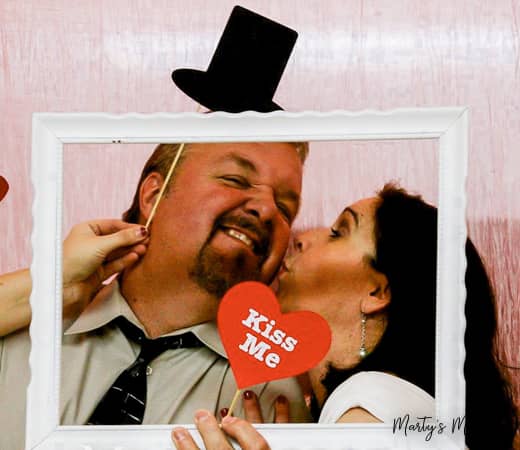 Fun ideas for 25th wedding anniversary decorations or adapt them for any celebration!
Nothing worth having comes without tears and perseverance. You are God's treasure and mine.