Coping with Grief at Christmas: A Personal Story of Tragedy and Loss
This post may contain affiliate links which won't change your price but will share some commission. Read more here.
No one talks about the pain of coping with grief at Christmas. You may be heartbroken after the loss of a loved one, but there is hope and YOU'RE NOT ALONE!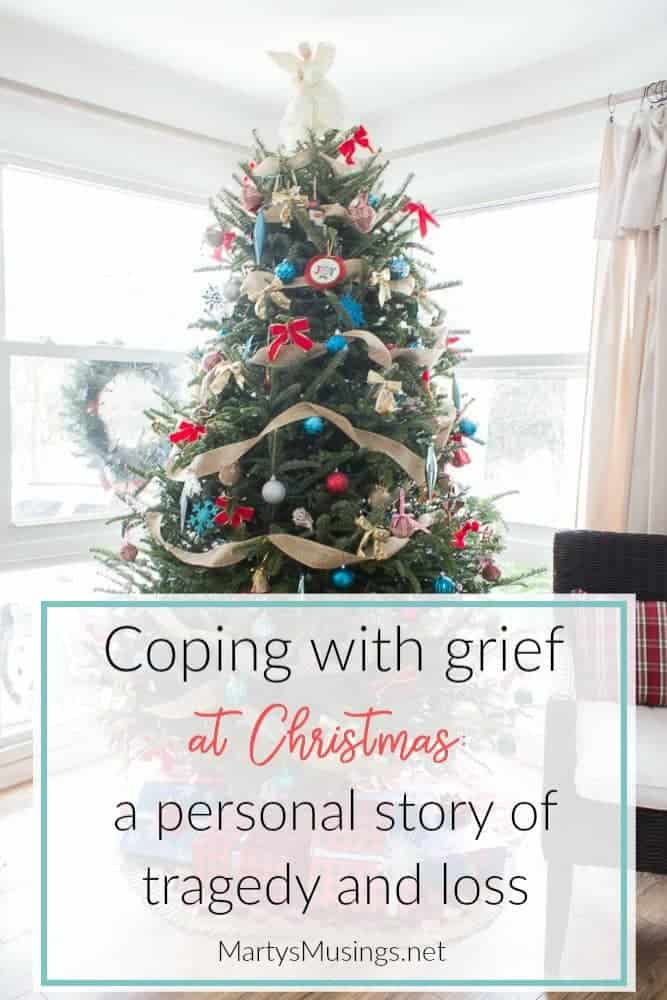 The sky was bright and clear that brisk winter night. I can see it even now as I close my eyes and remember walking out the side door of the assisted living facility around 8 pm on December 23rd, 2010.
I thought it was just the end of another ordinary evening routine visit with my mother in a place I both loathed and appreciated.
Just off the main corridor in an institution that smelled of old people, disinfectant and bad cafeteria food, my mom's life had sadly boiled down to one cramped space and a shared bathroom.
Only in her mid 80's (which seems younger the older I get!), my mother possessed a relatively clear mind until recent weeks.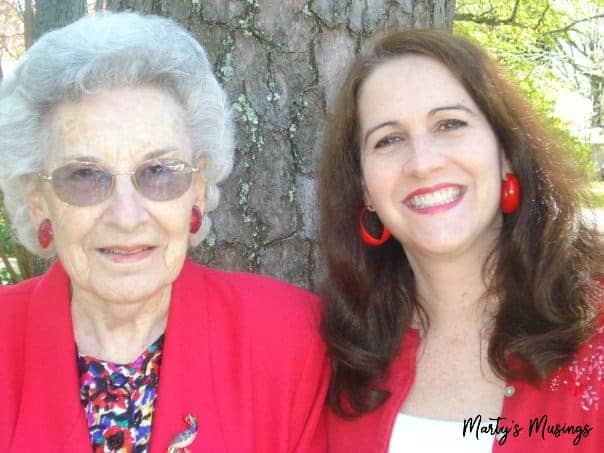 my mom and I the year before she passed away
My prim and proper mother had wandered into her neighbor's room in the middle of the night and even shed some clothing at an inappropriate time. A diagnosis of Urinary Tract Infection seemed to explain this irrational behavior and break from reality she was experiencing.
This particular evening I redirected her back to bed several times, making sure she kept her oxygen on and attempting to get her settled in for the night.
She asked me about her mother and father and I said they were well, and that dad (her husband) was at home. (He had passed away the previous year.) She asked about him often which made perfect sense after 64 years of marriage.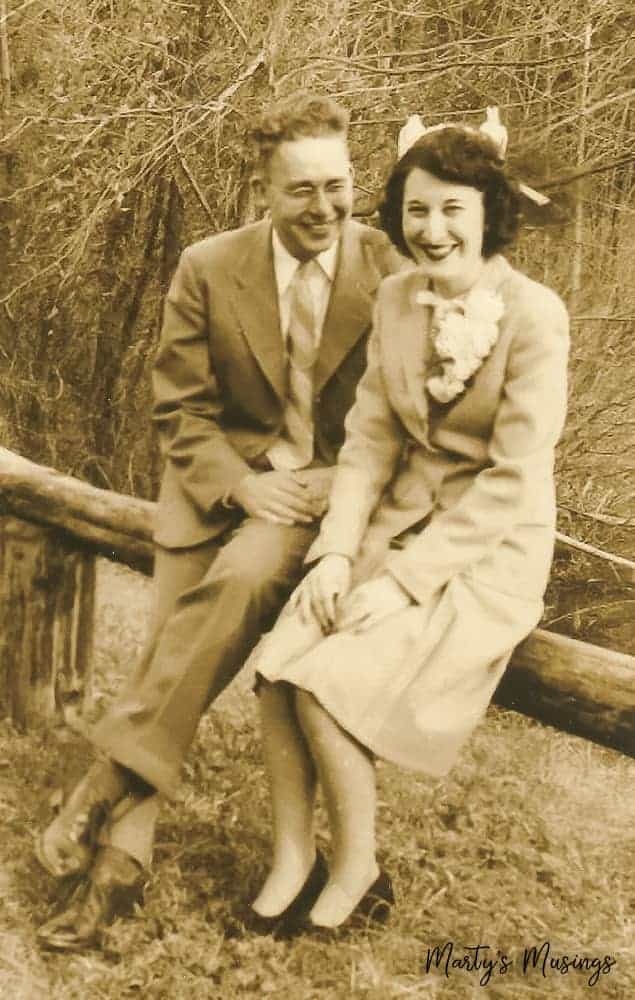 my mom and dad
Navigating these conversations became second nature for me although the heart prick each time never changed.
Somewhere in these last years our relationship had reversed. I had become the mother, her security blanket in the unknown, foreign world of the nursing home.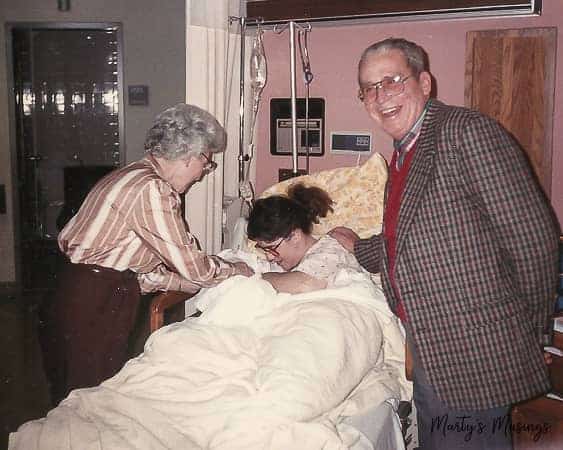 my parents at the birth of my first child
This was not a role I asked for nor one I desired. As her only living daughter the part was chosen for me.
It had become our routine for me to pray with her before I returned to my own home. Somehow it gave me comfort as I left her seemingly all alone, and I can only hope it accomplished the same for her.
But this night my mother had more to teach me about life as I watched her put her hands together, much like a little child when praying.
As her lips moved silently I could tell she was talking to God, something I had never seen her do before in quite this way.
She then told me she thought too much, worried too much and didn't trust enough.
My frail, wrinkled mother, lying in her bed all alone, asked me to pray that she would be at peace with the situation.
My heart ached as I prayed with her, asking God to watch over her, give her rest and the peace she was seeking.
As I kissed her gently on the cheek I told her I loved her and would see her tomorrow.
I left the woman who birthed me and raised me, one of the strongest women I've ever known, lying in her bed asking her dear Lord for peace.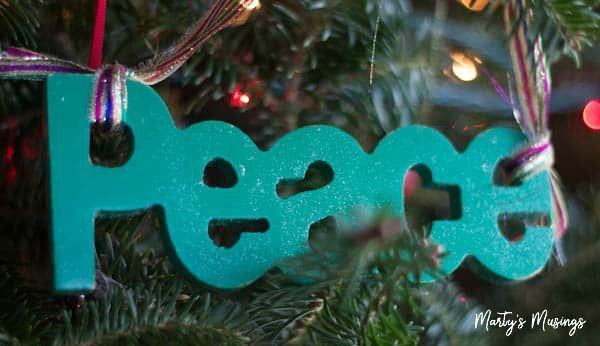 I'm not sure she really knew who I was but she wasn't the only one praying for peace that night.
It would be the last time I ever saw my mother alive.
Later that night, on Christmas Eve, one of the most frigid nights of the year, she would wander out of the doors of her nursing facility, wearing only her nightgown.
Tragically she was found on the ground outside the locked doors of the facility and passed away a few minutes later at the hospital.
I share this deeply painful story with you because I know many of you are grieving this year and believe you are alone in your suffering.
YOU ARE NOT.
I've suffered the same heartbreak that keeps you bound in chains, unable to celebrate or rejoice this year.
How do I get my brokenness over her death?
I believe my mom walked straight out of her nursing home and into the arms of Jesus. He had been preparing her heart for weeks.
Coping with Grief at Christmas
My grief at her loss, and the other many losses in my life, have taken much longer to heal.
In all honesty, it's taken professional counseling to help deal with the guilt and pain at the way my mom died.
Add to that the death of my sister of a massive heart attack at age 53, alone in her office, and I've had to face fears and anxiety as well.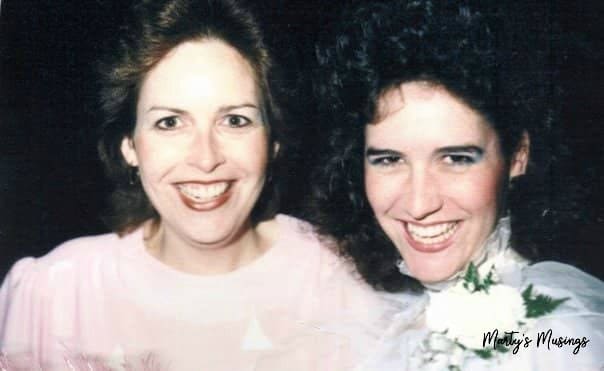 My sister Brenda and I at my brother's wedding in 1986
Why would I share this most vulnerable part of my story?
Because you share your personal stories of loss with me all the time. I'm honored that you feel comfortable sharing your hurt with someone you've never met. I hold these stories with kindness and gentleness and pray over each of you.
I also want you to know there is hope.
1 Thessalonians 4:13-14 (ESV) "But we do not want you to be uninformed, brothers (and sisters), about those who are asleep, that you may not grieve as others do who have no hope. For since we believe that Jesus died and rose again, even so, through Jesus, God will bring with him those who have fallen asleep."
Oh, precious friend. When you know Jesus as your personal Savior you don't grieve without hope. My mom and dad, my sister and my brother-in-law are celebrating in heaven even now.
As my family grieved the year my mother died, God sent a reminder that He knows ALL things and cradles our hearts even in the midst of the most painful tragedies.
It snowed all Christmas Day in North Carolina that year, a true holiday miracle. I believe those flakes were white sparkly kisses from my mom, with her blessing that joy can still be found in times of sorrow.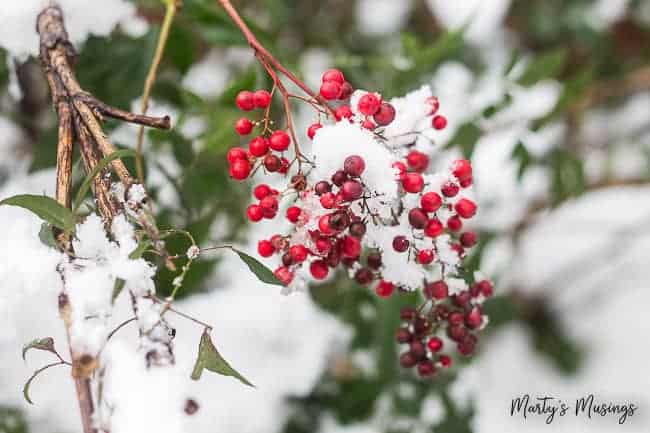 I hope my personal story on how I'm coping with grief at Christmas is helpful for you. I find it healing when we share our stories so please leave a comment below if you'd like to honor a loved one this year.
My husband and I both worked with a grief therapist through the book The Grief Recovery Handbook and it was life changing for us. I highly recommend it as a resource if you've experienced loss of any kind. You can also find more information and/or connect with a grief special in your area here.
If you want to read more about my journey through grief these posts will get you started:
When Should You See a Therapist?
Living with Grief and Heartbreak
Clutter and Grief: Are They Connected and are You Stuck?
What No One Wants to Talk About at Christmas
How to Overcome Stress and Anxiety When You're Stuck