Cheap and Fast DIY Valentines Day Banner
This post may contain affiliate links which won't change your price but will share some commission.
This cheap and fast DIY Valentine's Day banner is made out of gift bags from the dollar store. So clever and simple to make even the kids can help! Decorate your entire mantel or wall!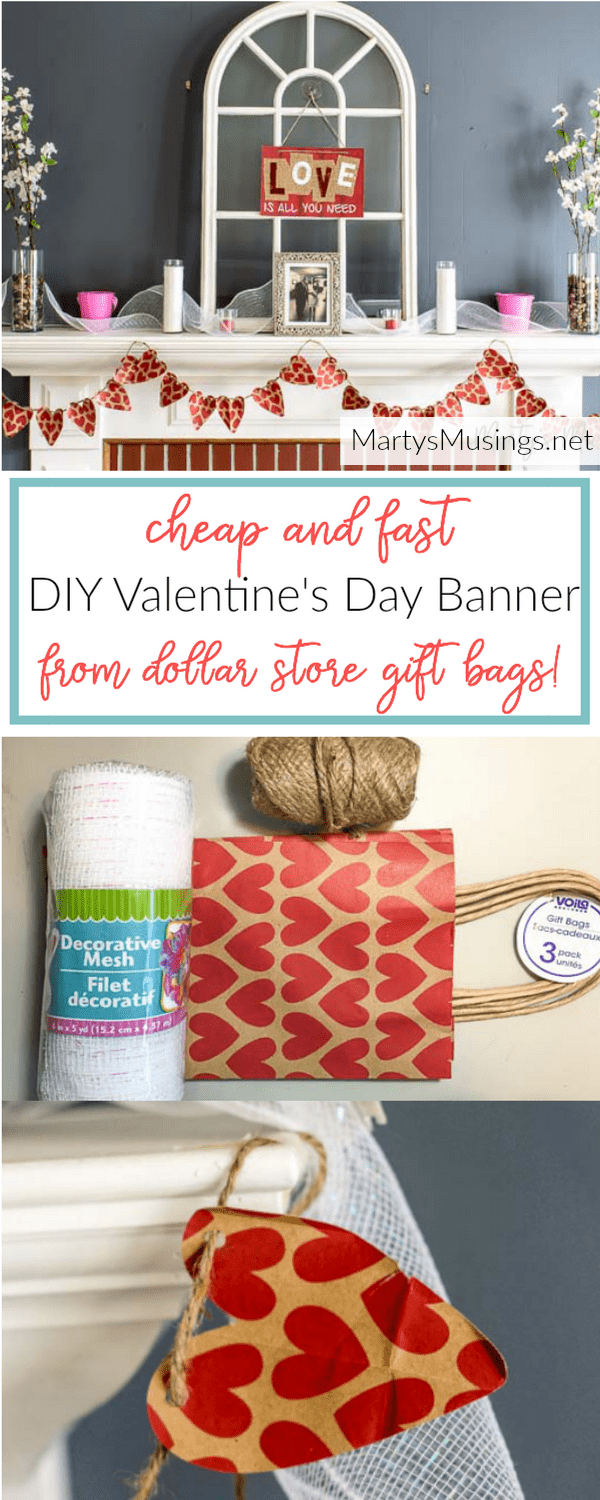 34 years ago Valentine's Day a pretty young girl with twinkling eyes pledged her heart to a dashing young man with long blonde locks and a guitar in his hands.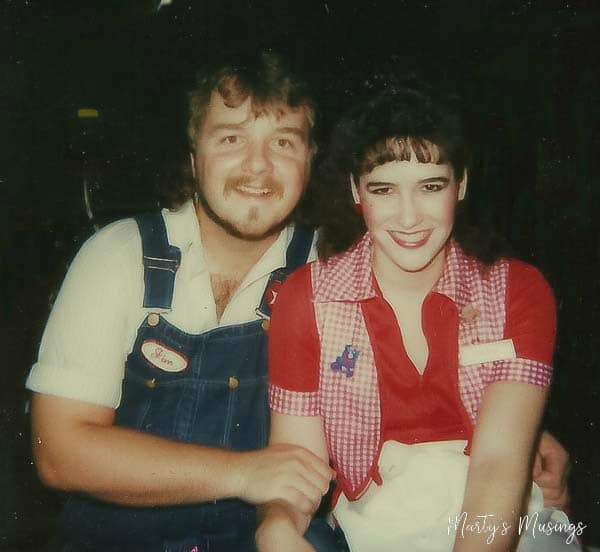 Their romance began on stage in a dimly lit theater and a sweet marriage ceremony included a sentimental love duet.
Make of our hands one hand,
Make of our hearts one heart,
Make of our vows one last vow:
Only death will part us now.
(West Side Story)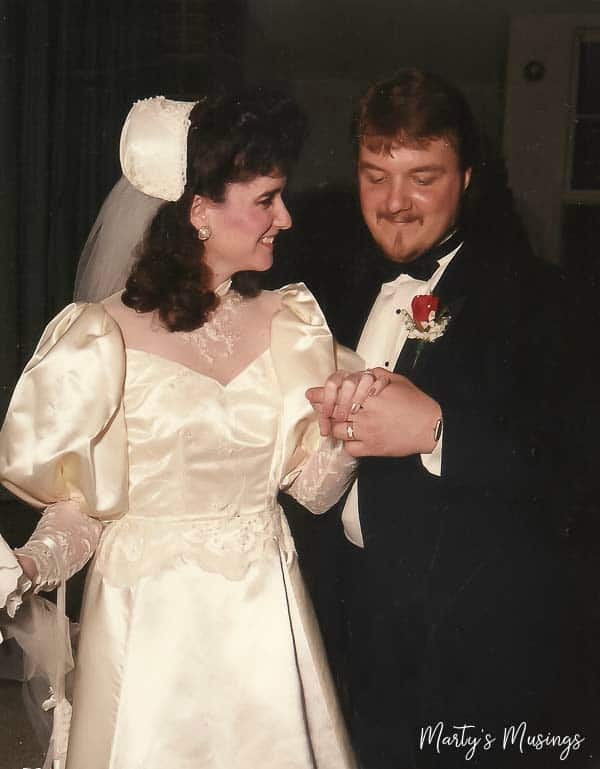 In those early years their love burned strong with the fires of young passion and new life.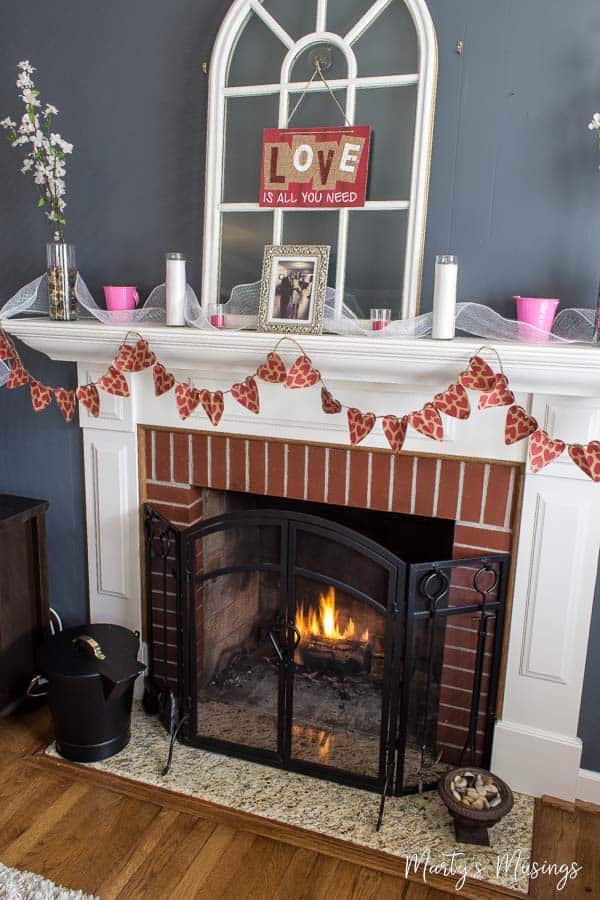 Conflicts seemed overwhelming at times to the young couple, although they bravely faced challenges hand in hand.
Little did they know the next 30+ years would test their love beyond comprehension.
Life would bring normal, everyday challenges. A home with a mortgage and appliances that stopped working, a small bathroom to remodel, but nothing a little bit of chalk paint and inspiration couldn't fix.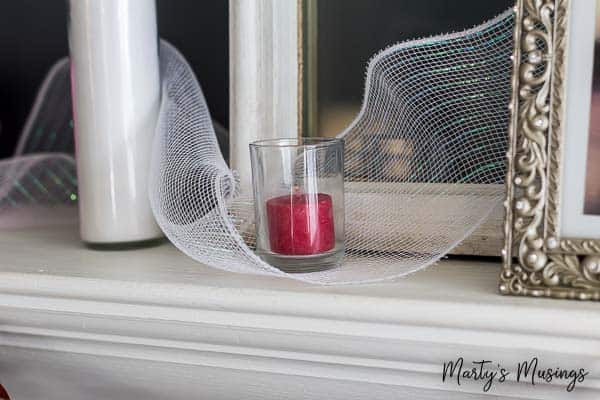 Soon the couple would have two little babies and open their hearts to adopt a group of siblings as well, now a family with five children in all.
Life would become chaotic and heartbreaking, challenging those vows of love.
Months and years would pass, days spent helping wounded hearts heal, homeschooling their brood, with conversations, chores and meals shared together.
Angry words were sometimes spoken and apologies given and received.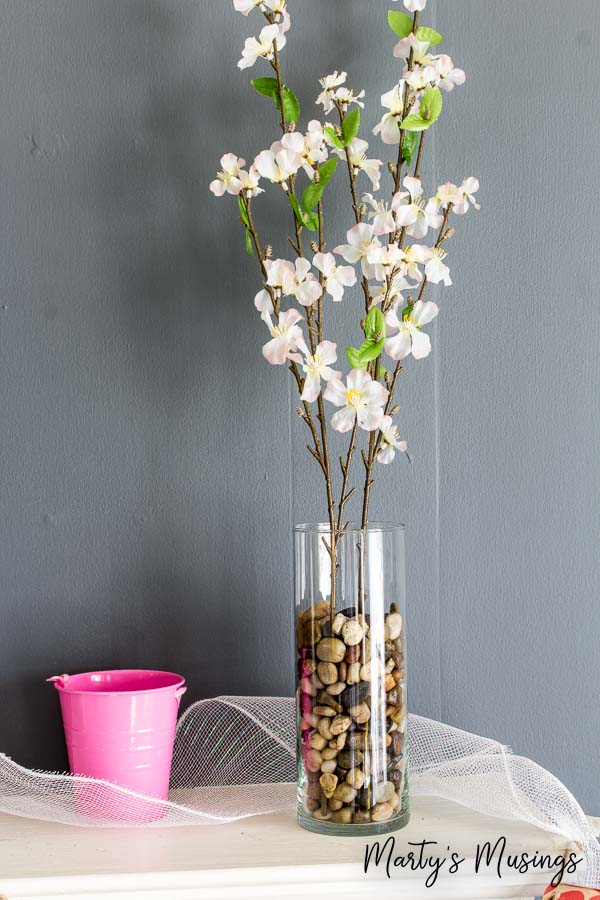 Those starry eyed lovers were ill-prepared for the sacrifices needed to survive real life battles. Yet through every storm they somehow managed to weather the winds of change and distress.
Many seasons of life have come and gone since those vows were exchanged.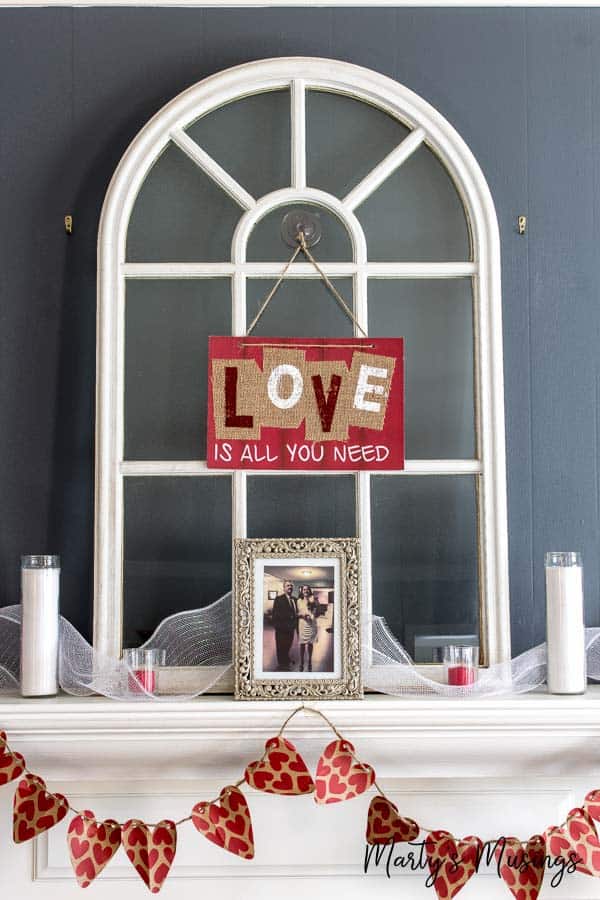 There have been seasons of rest and seasons of heartbreaking agony.
34 years later the now middle aged woman watches her also middle aged husband dig down deep to finally release long held childhood hurts and pain to the arms of Jesus.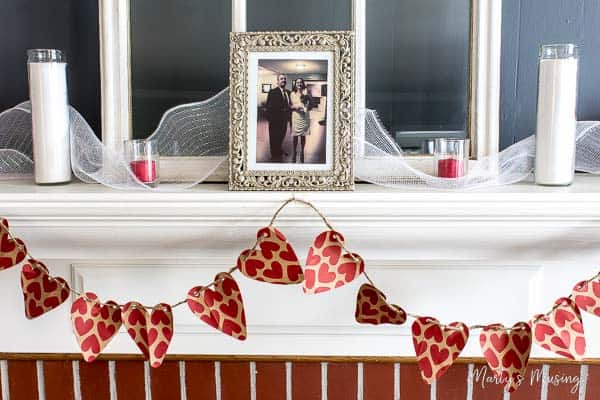 It's not an easy season and the battle is real. But when the victory is won those flames of love will be fanned once more into a passionate, praise worthy love that gives all glory to God.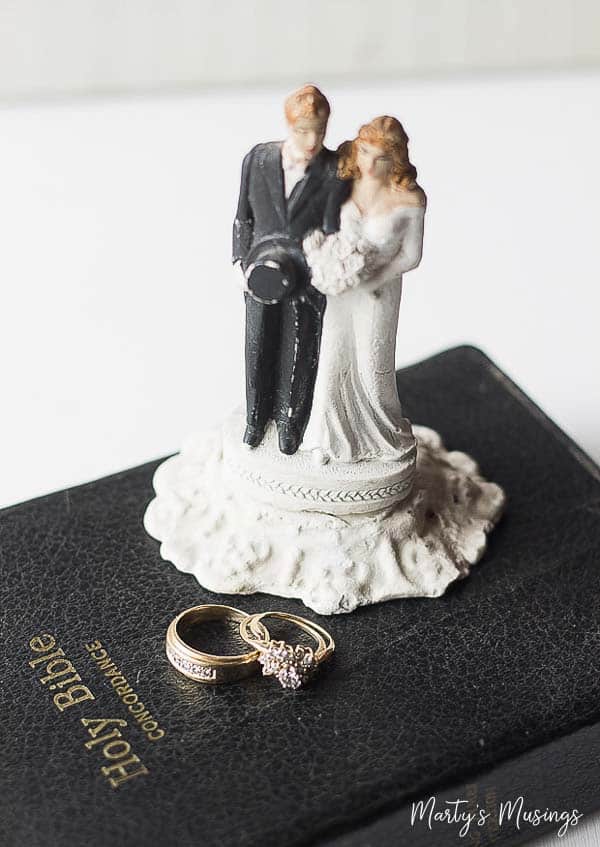 Until then we celebrate the little victories, knowing each day is a brand new beginning.
A love that stands the test of time may start with a fire but is built with the embers of faith and belief that God's mercies are new each morning.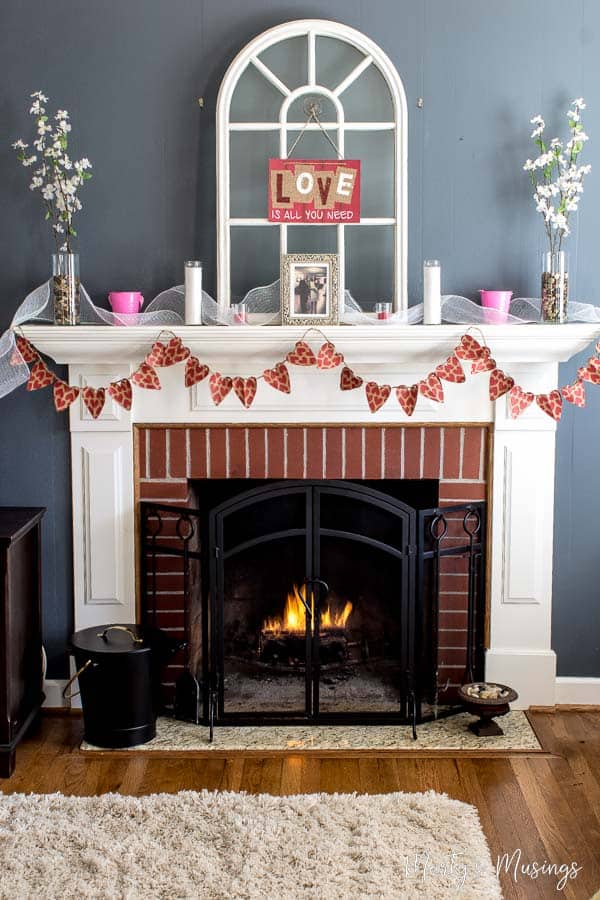 DIY Valentine's Day Banner:
Step 1: Measure your mantel (or wherever you want to hang the banner.)
Step 2. Open the gift bag out flat.
Step 3. If using a Cricut decide size of hearts.
Step 4. Cut or punch out the hearts.
Step 5. Punch 2 holes in each heart and string jute through until banner is desired length.
Step 6. Hang and enjoy!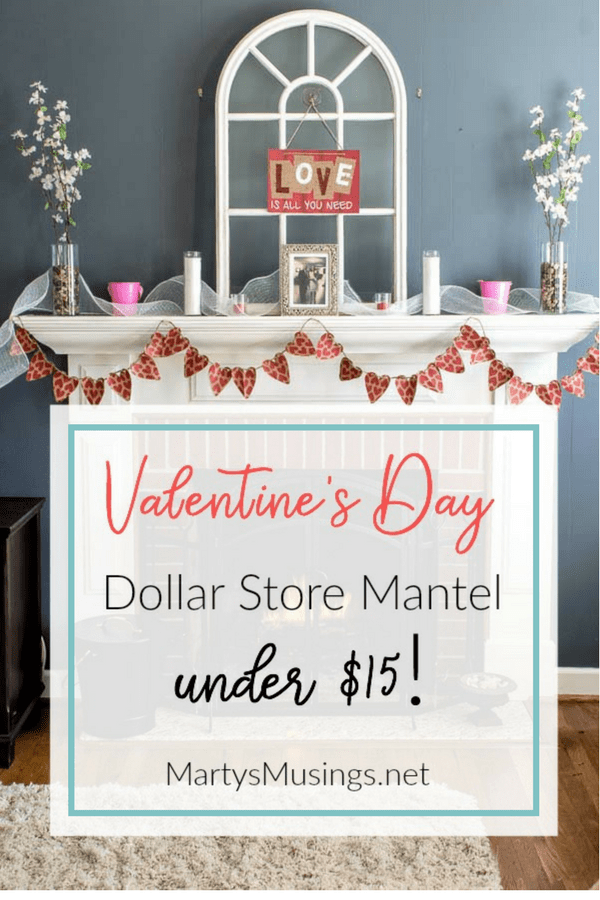 For this month's mantel I challenged myself to decorate using items from the dollar store (and Target's dollar section). The only thing I provided was the cathedral window (found at a yard sale for $10!)
Tip: Take the time to shop the entire dollar section or store because some of the best goodies may be in other sections. If you select neutral colors (like my flowers, vases and rocks) you can reuse them again and again!
When I saw these gift bags 3/$1 I decided to create a DIY Valentines Day banner to go along with the rest of the inexpensive decorations.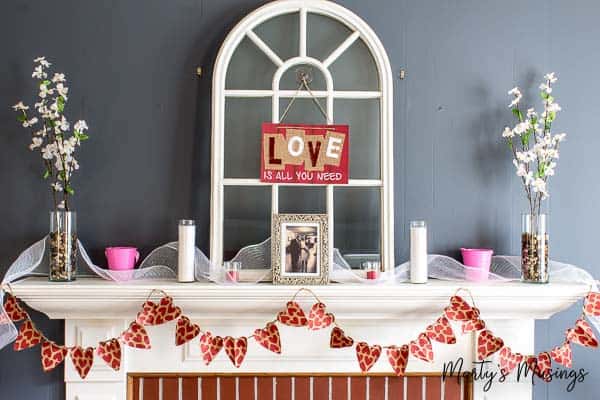 DIY Valentine's Day Banner
Materials: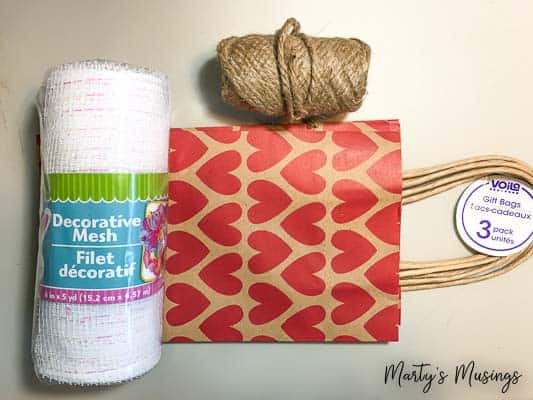 (This post contains some affiliate links for your convenience. Click here to read my full disclosure policy.)
Cricut Diecutting machine/
Accent Essentials cartridge
OR large heart punch
heart paper gift bags
jute
decorative mesh
Instructions:
The Valentines Day banner can be made using a diecutting machine (I used my Cricut) or with a large heart punch.
Step 1. Measure your mantel (or wherever you want to hang the banner).
This will determine the number of hearts you need to cut.
Step 2. Open the gift bag out flat.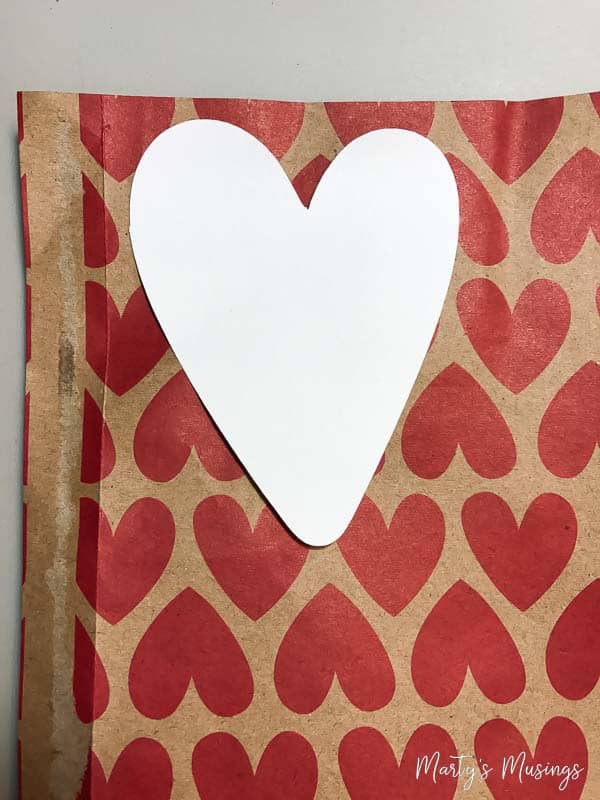 If there are handles, take those off and even out the sides of the paper.
Step 3. If using a Circut decide size of hearts.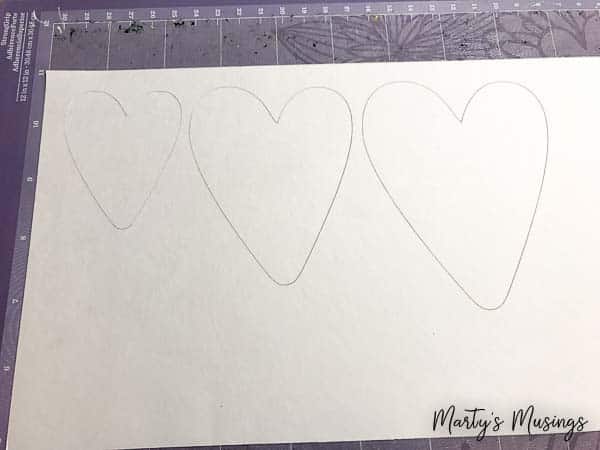 I used the heart (with the shift key) of the Accent Essentials cartridge on 4″ for my hearts.
I always use scrap paper to cut a few test sizes before I use my actual paper so I know exactly what size I want the heart to be.
Step 4. Cut or punch out the hearts.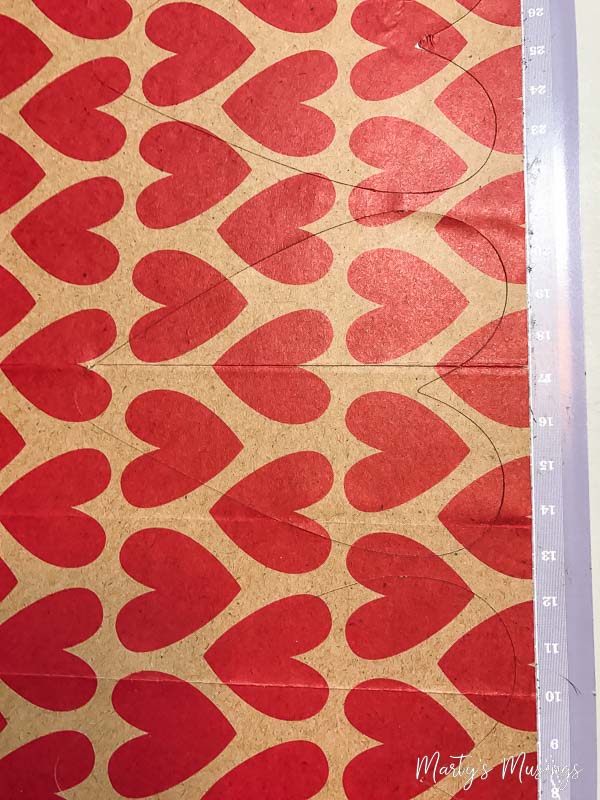 I was able to get 8 hearts out of each paper bag (if I didn't mess up any!) Since the bags were 3/$1 I made sure to buy extras.
Step 5. Punch 2 holes in each heart and string jute through until banner is desired length.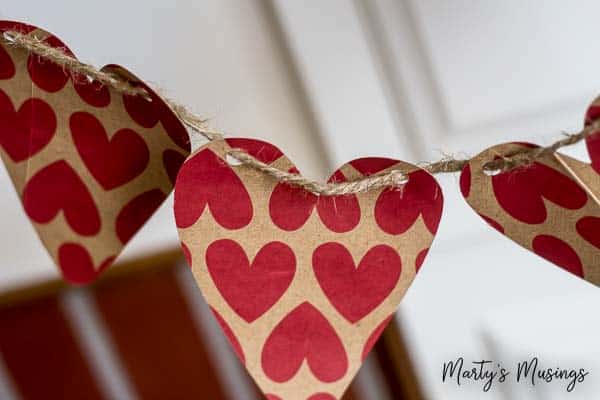 I also used the white mesh to decorate the mantel and tack along the end of the banner.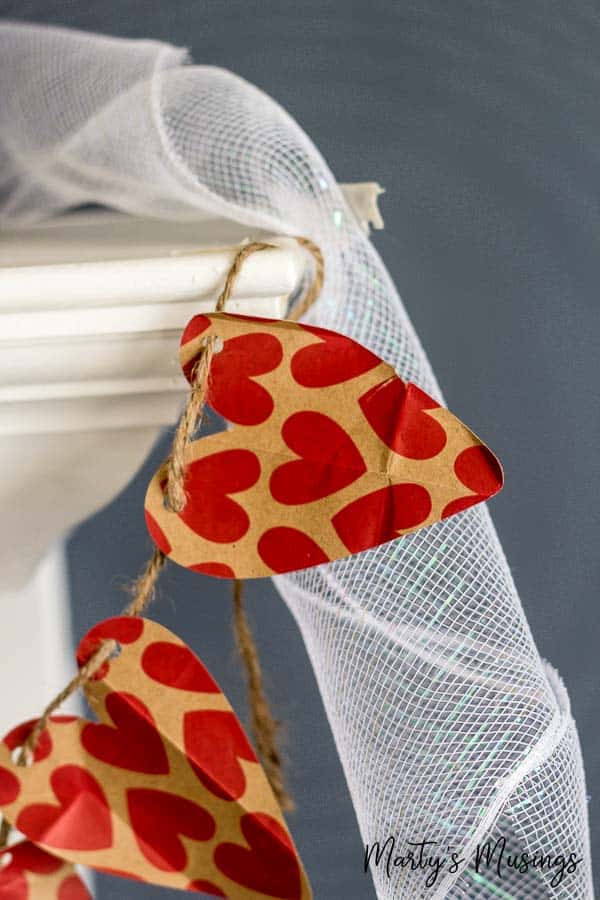 And there you have it! Everything on the mantel was under $15 (except for the window) and I think it's perfect for Valentine's Day or an anniversary celebration.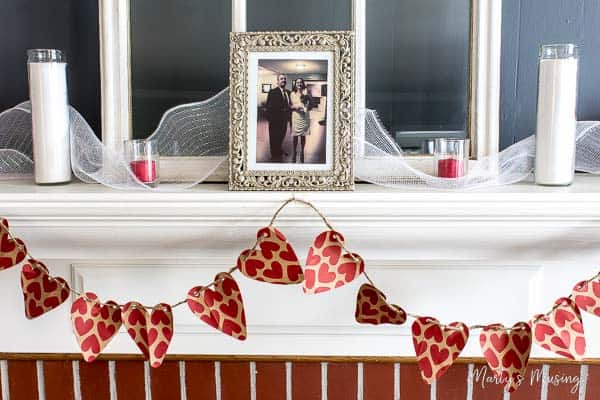 If you were inspired by DIY Valentine's Day Banner I'd love if you'd share it with your friends and pin it for later! Us bargain decorators need to stick together!