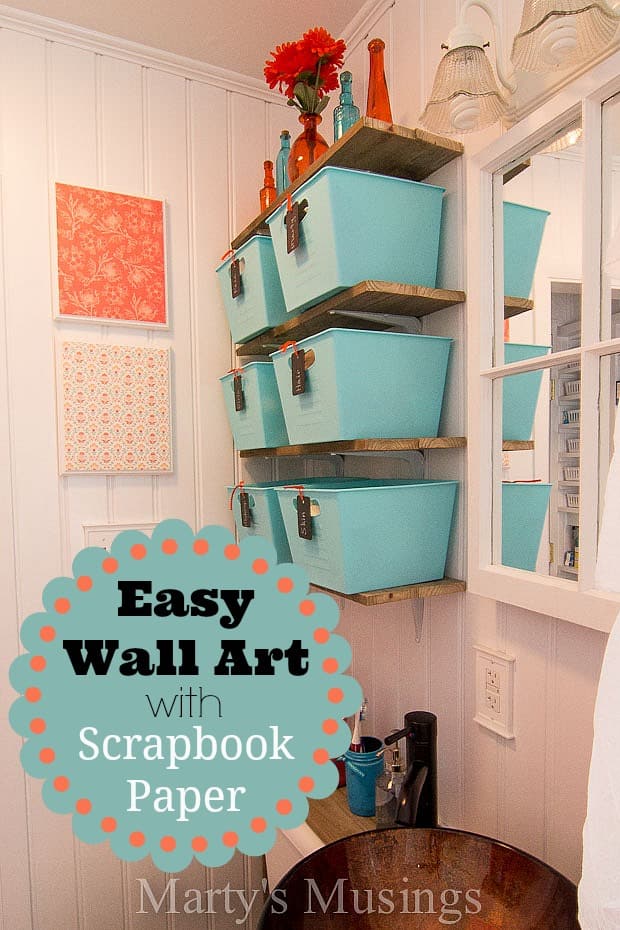 This DIY wall art project is so easy I'm almost ashamed to share it with you.
Almost. Not quite.
You might remember our small bathroom remodel. Oh how it still pains me to see this before!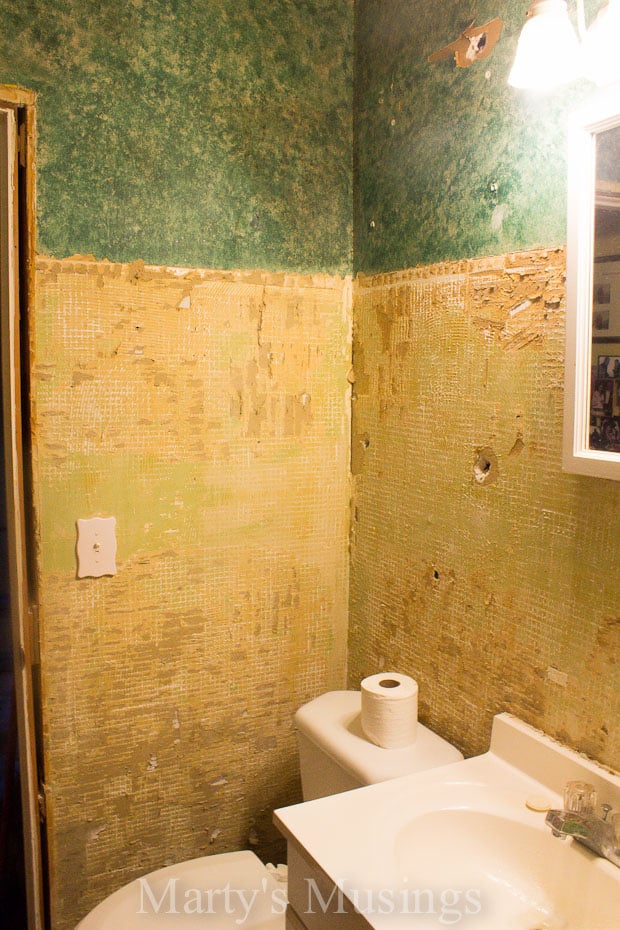 As we were remodeling this tiny space we tried to save and repurpose as much as we could.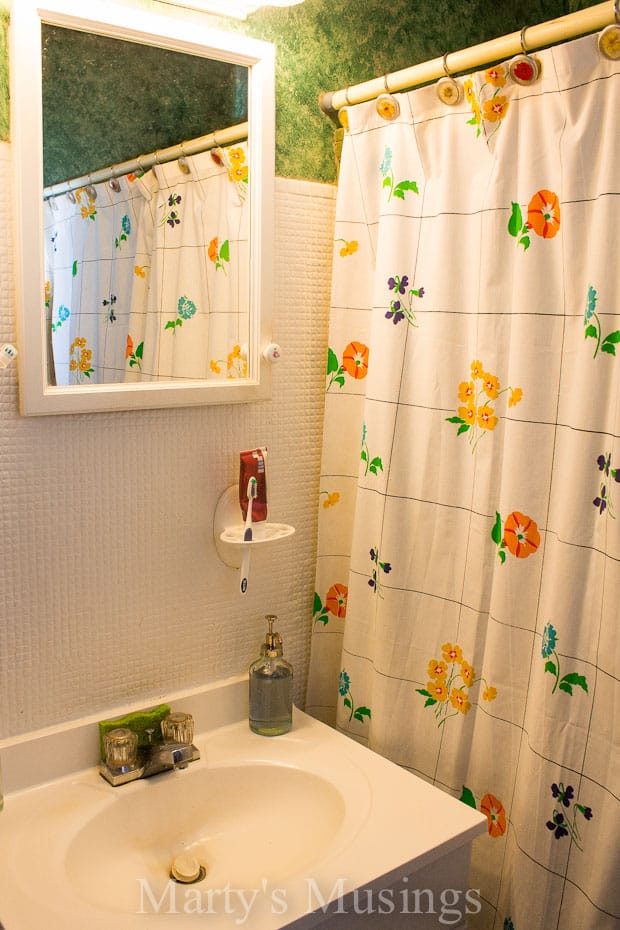 We saved the mirror from the medicine cabinet and repurposed it into a chalk board for the kitchen.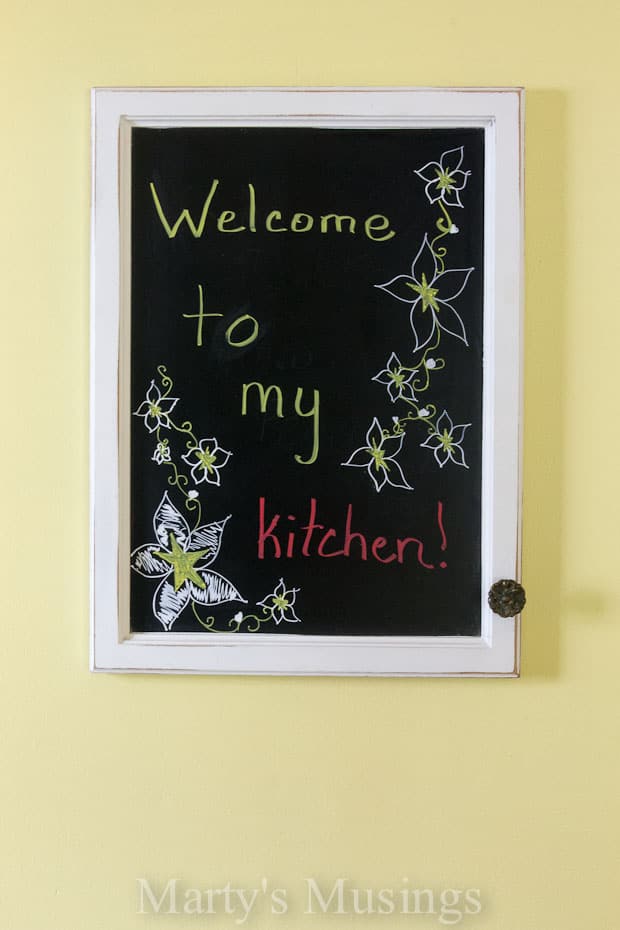 For today's project we saved the door fronts from our base cabinet that was rotting.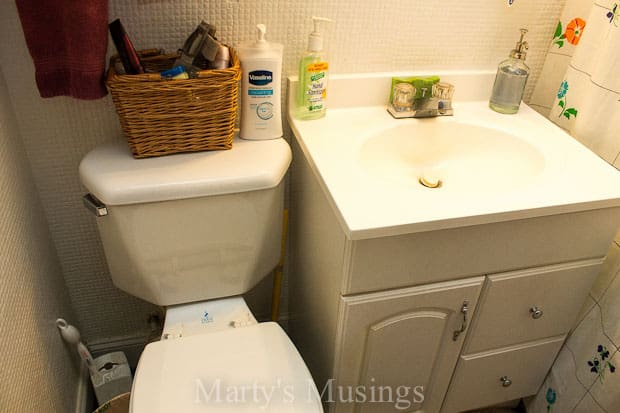 The cabinet was worthless but we saved the two drawer fronts and took the knobs off. I had no idea what we would do with them, but they went into my hubby's "stash," just waiting for some inspiration.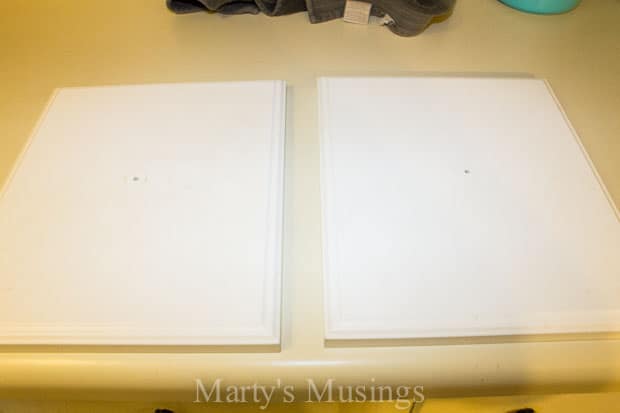 The color scheme for the bathroom came from a scrapbook pad I bought. I just loved the color combination. (And y'all know I have a store full of paper, right?)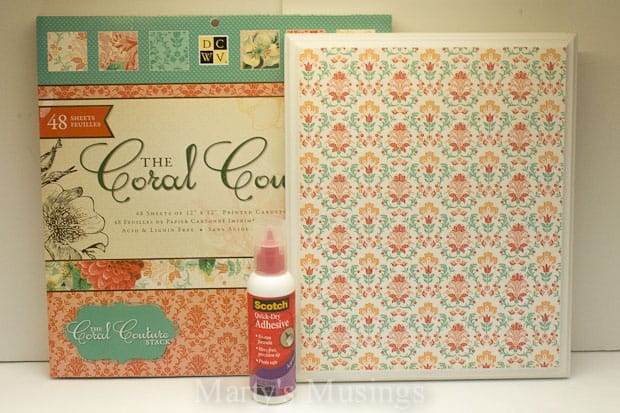 After Tim finished installing the beadboard I grabbed that paper and cut it to fit inside the drawer front.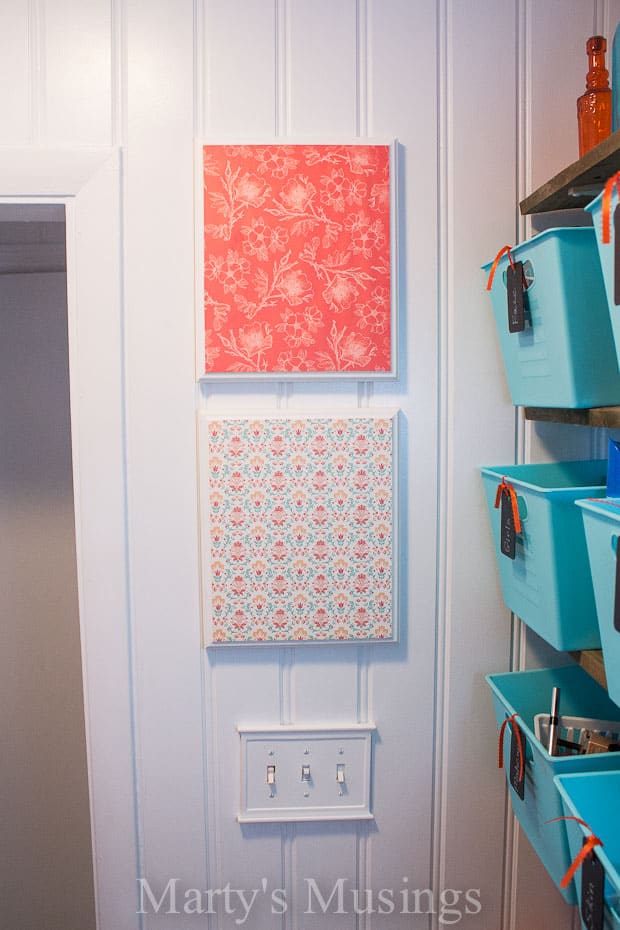 I attached the paper with Quick Dry Adhesive which sticks amazingly well.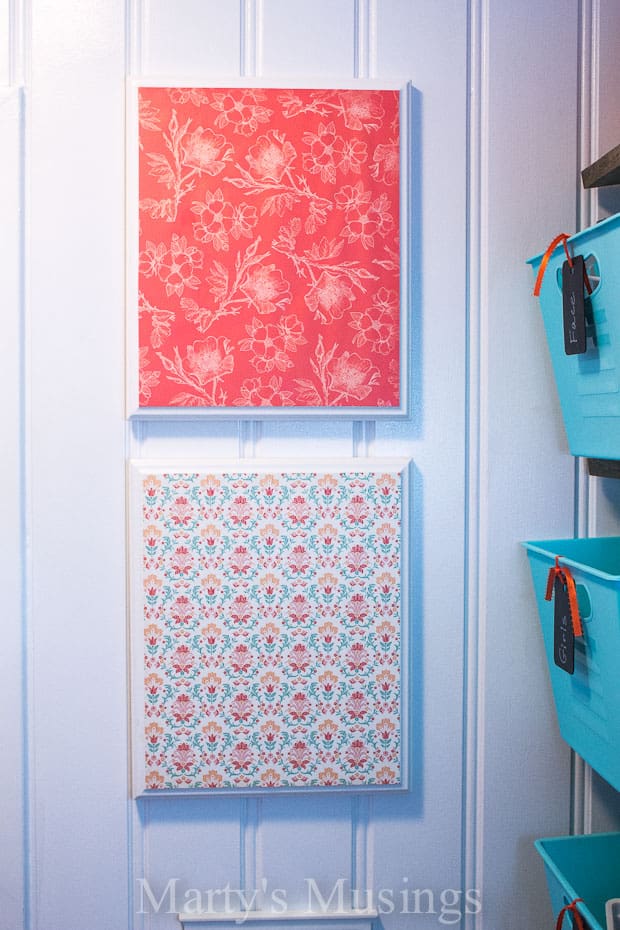 I told you it was easy! Doesn't it look great? Easy wall art from repurposed drawer fronts and scrapbook paper.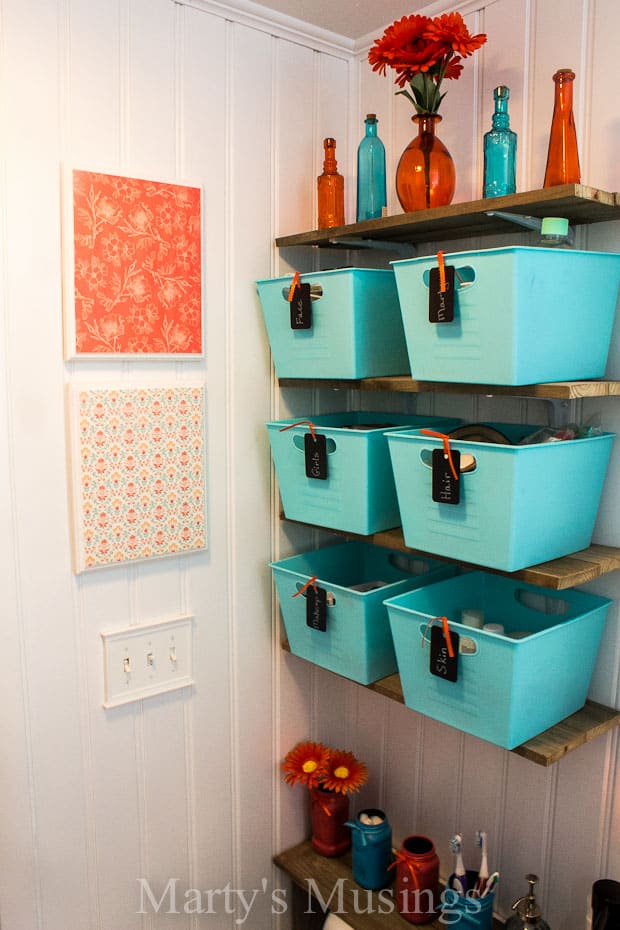 I'm discovering that it's the little touches I enjoy the most. I love my Dollar Store blue baskets with my chalkboard tags, another repurposing project.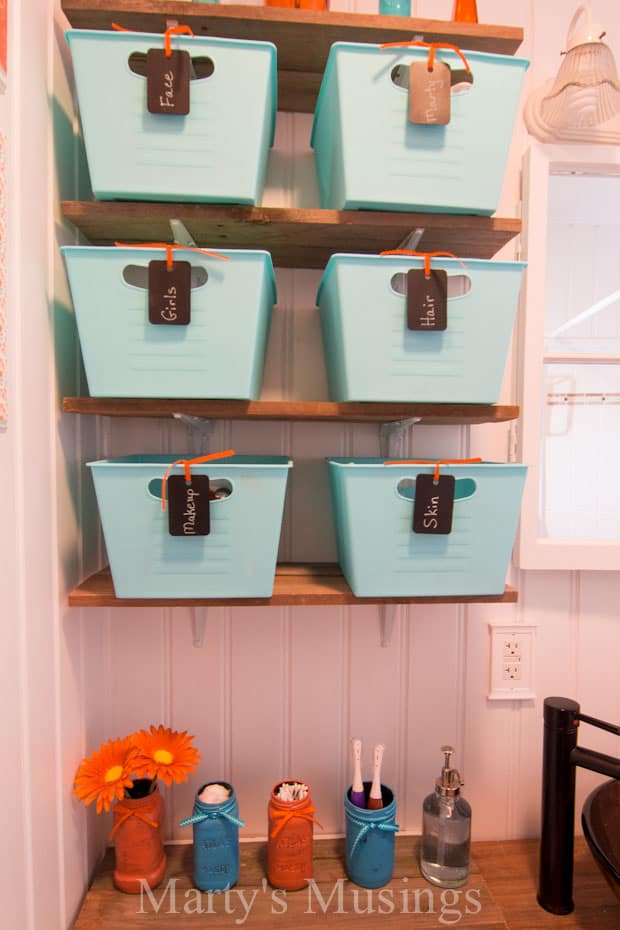 I love the $2 CD rack turned on its side to hold our towels.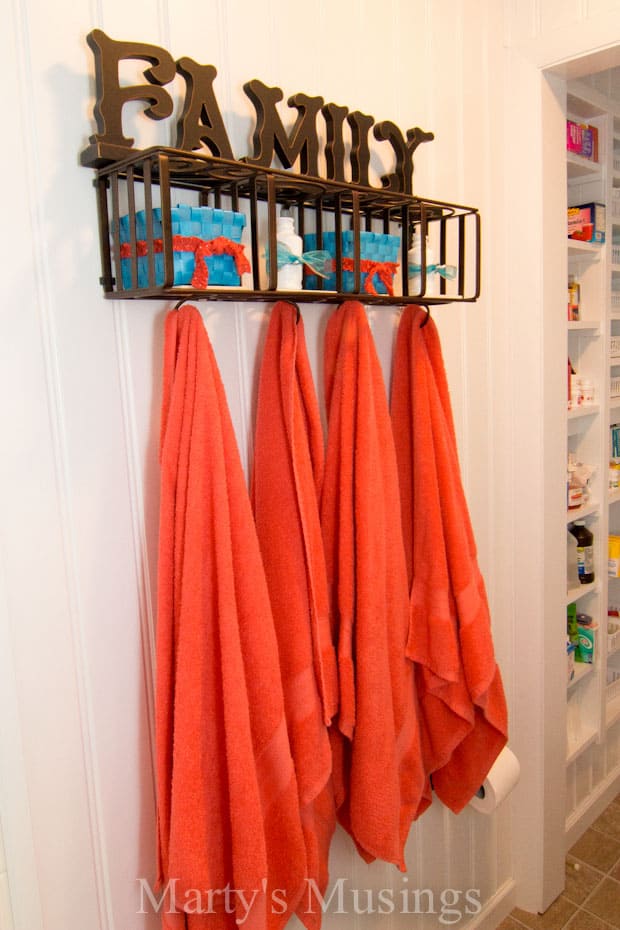 I also love the fact that I can just add another layer of paper if I change the colors in the bathroom or I get bored!
And there you have it! The easiest wall art ever!
**September, 2015 The scrapbook paper has held up well in the two years since I completed this project. Pretty great for an easy bathroom project!