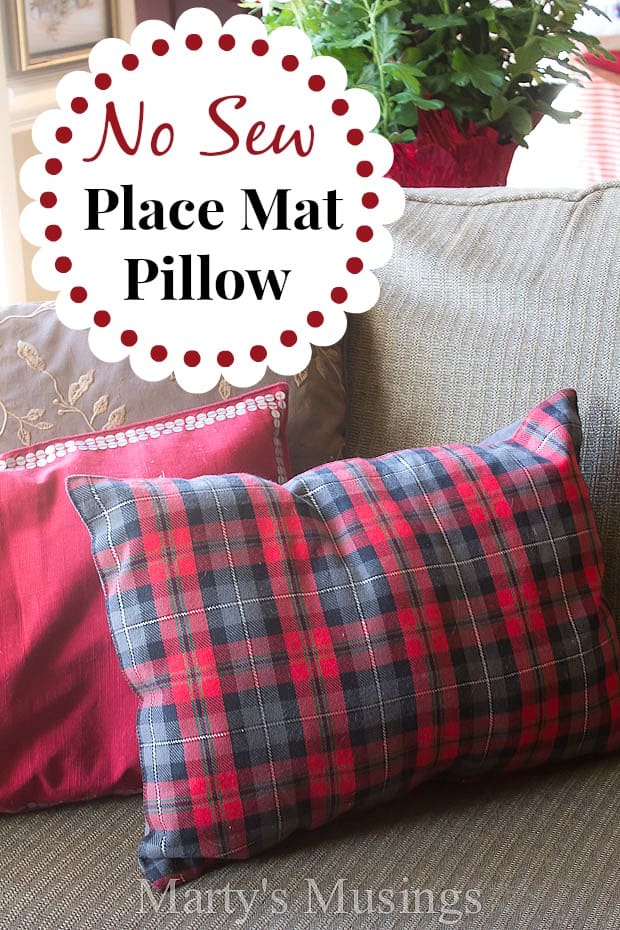 Need a quick and easy project to add a little pop to your Christmas decor?
This is No Sew Pillow from a Place Mat is it!
I had seen on Pinterest the idea of using place mats to make pillows and I thought it was a genius idea. I don't sew, but I knew I could figure out a way to make it work!
Step One: Buy cloth place mats at the end of the season or on clearance to get a good price. (I paid around $3 for each one on sale this year.)
Step Two: Using a seam ripper take apart the seam at one of the place mat.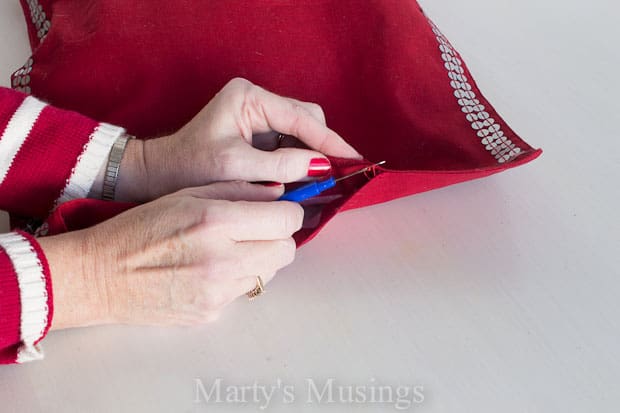 Step Three: Use an old pillow for its stuffing or polyfill (found at craft or fabric stores) and stuff the place mat until it is as fluffy as you want it.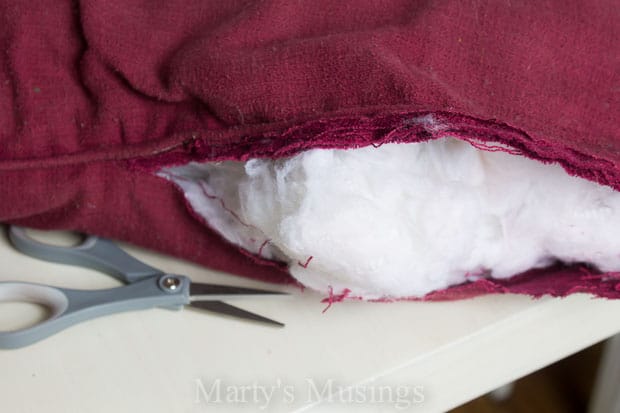 Step Four: Hot glue the end of the pillow shut.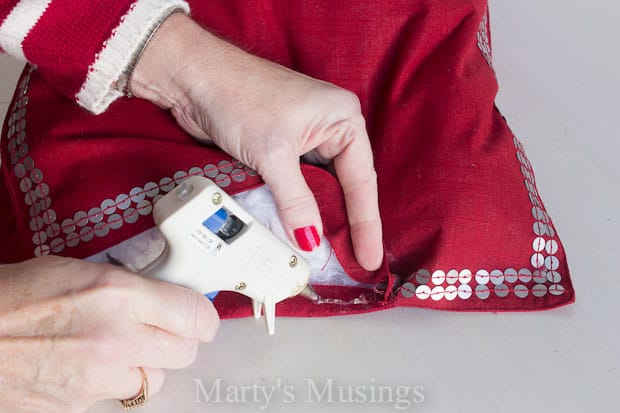 That's it! You're done! Isn't that amazing?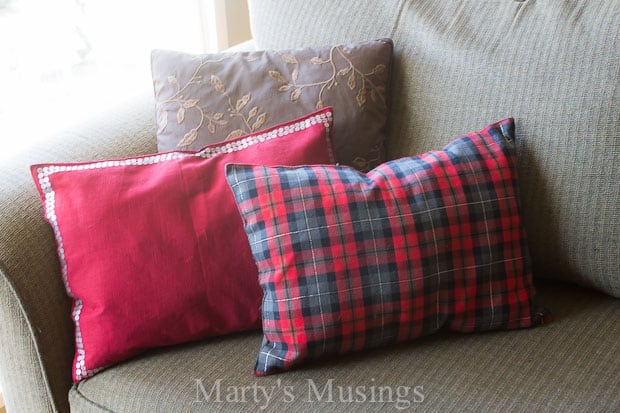 Yes, I know it would be hard to wash this, but for approximately $3 a pillow you can either use it decoratively or swap it out if it gets rough looking.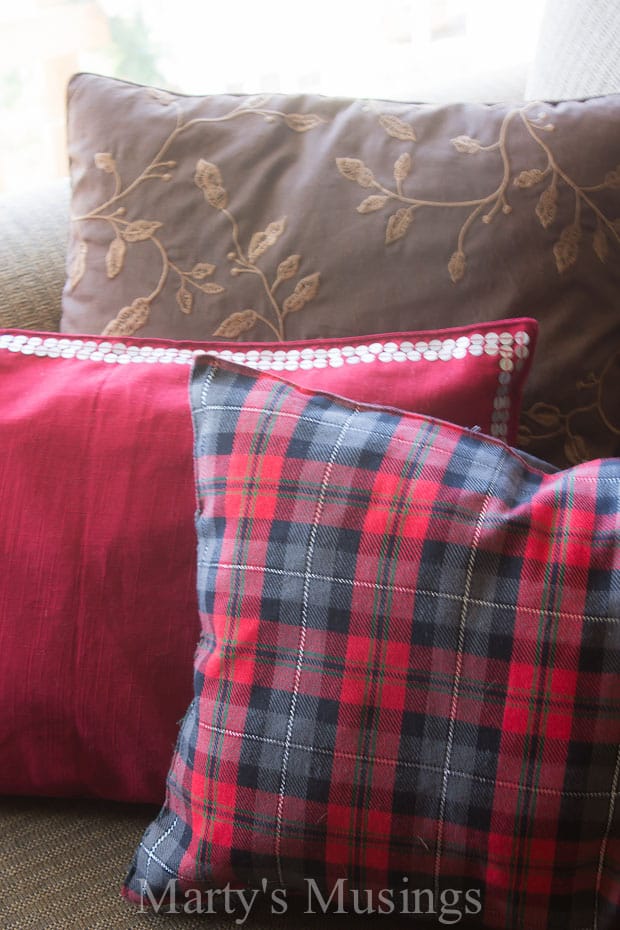 Since my den is brown and red I'm going to use these pillows during the year as well.
This project can easily be translated to any season or decor. Look for place mats on clearance or at the end of a season.
You can also find pillows at yard sales and just remove the stuffing instead of buying new polyfill.
I can't wait to go hunting for more place mats, but until then I will be content sitting in this corner of our living room with my Russian Tea, visiting with friends and family.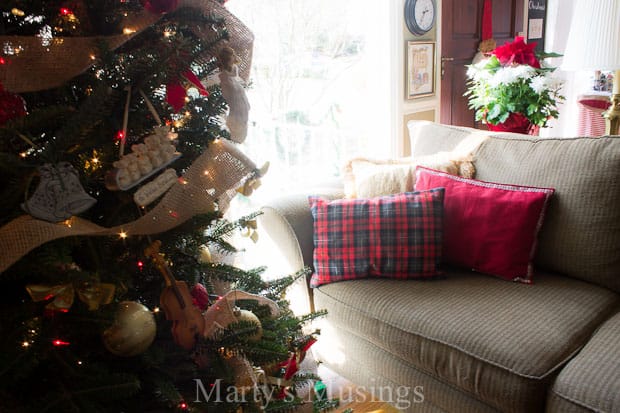 It's been a busy season already, full of Christmas projects and goodies. Have you seen the rest of our home all decked out for the holidays?