How to Make an Easy No Sew Place Mat Pillow
This post may contain affiliate links which won't change your price but will share some commission. Read more here.
Can't sew a lick but want beautiful pillows for your home? This easy and inexpensive DIY no sew place mat pillow is the answer! No sewing machine required and it's easy and cheap to change up for any season of the year!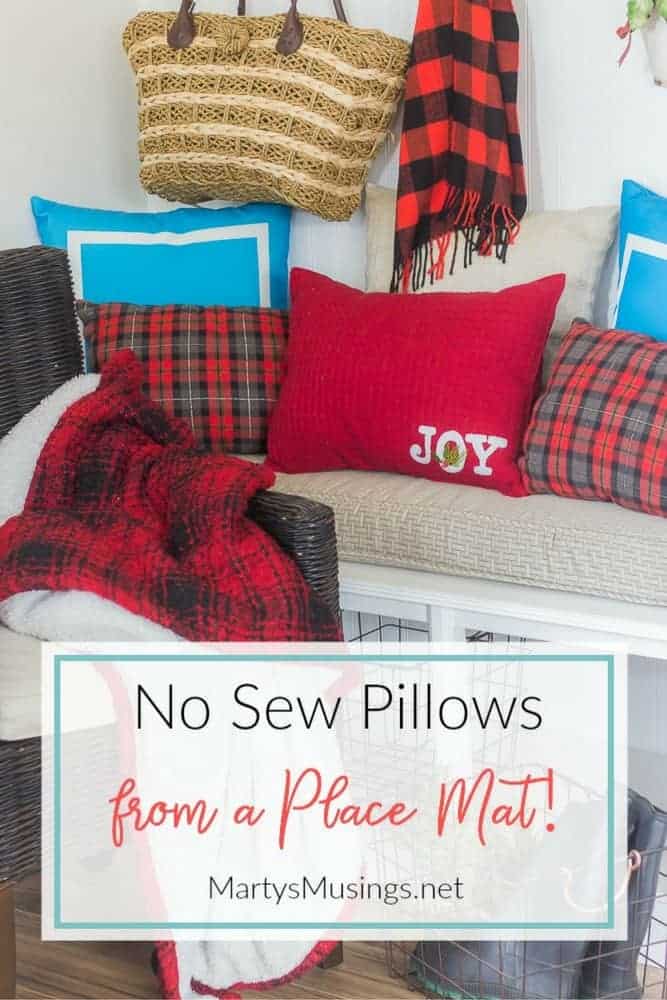 Have you ever known someone who was very handy with a sewing machine?
My mom used to make some of our clothes when I was little and my sister churned out window treatments like nobody's business.
Me?
I've always known I could find clothes for our family cheaper at yard sales than I could buy fabric.
A cop out, maybe. Truthful, yes.
Plus, even as crafty as I consider myself, I don't know how to sew.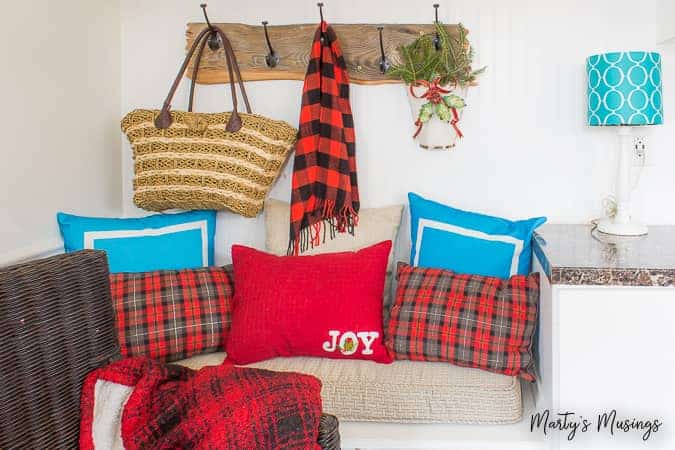 Let me tell you a little secret, though.
I have a $10 yard sale sewing machine up in my attic collecting dust while I find the time to learn how to use it.
I'll let you know how that goes.
~eye roll~
Until then I have a quick and easy project for all you no sewers (I gave us a name, y'all!) that'll make you feel all professional and creative.
This easy No Sew Place Mat Pillow is it!
Can you believe it? You need to run out and snag some cute place mats RIGHT NOW!
Seriously, I had seen the idea of using place mats to make pillows and thought it was a genius. Here's my version of the idea.
Easy No Sew Place Mat Pillow
Materials:
(I've included some affiliate links for your convenience. Click here to read my full disclosure policy.)
Place mat
Seam ripper
Polyester Fiber Fill
Mini hot glue gun
Step One: Make sure place mat is right for a pillow
The main thing in buying the place mats is to make sure you can take one seam apart for stuffing.
Also check that the fabric is thick enough for whatever you're using the pillow for. In other words, if it's just for show the fabric doesn't have to be as sturdy. If your kids are going to be lounging on the pillows, use a thicker material.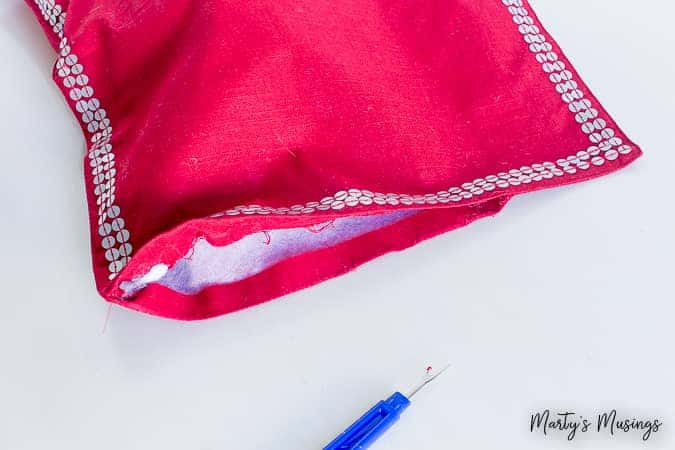 Buy cloth place mats at the end of the season or on clearance to get a good price. (I paid around $3 for each one on sale you see in these pictures.)
Step Two: Using a seam ripper take apart the seam at one end of the place mat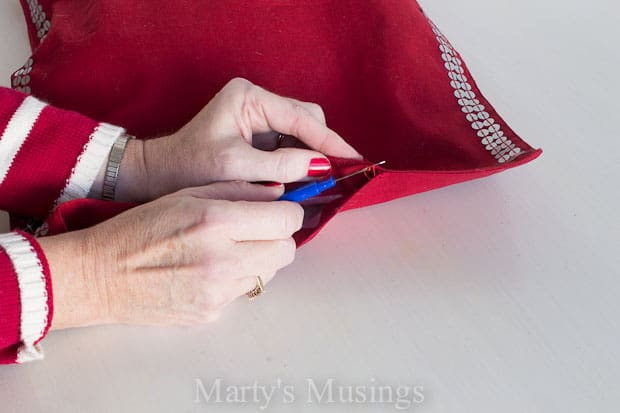 Step Three: Stuff pillow
Use an old pillow for its stuffing or polyfill (found at craft or fabric stores) and stuff the place mat until it's as fluffy as you want it.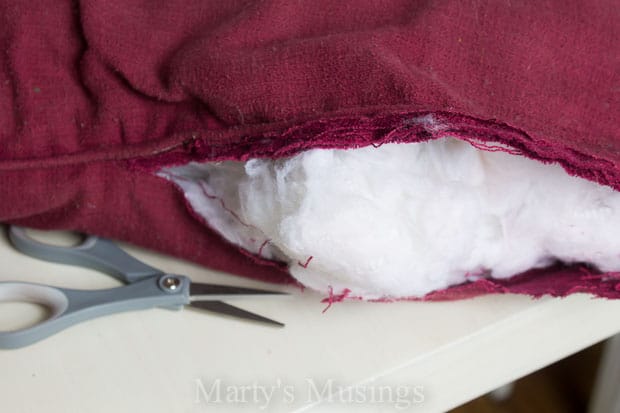 One of my favorite yard sale tips is to find "ugly" pillows at yard sales and just remove the stuffing instead of buying new polyfill.
Step Four: Hot glue the end of pillow shut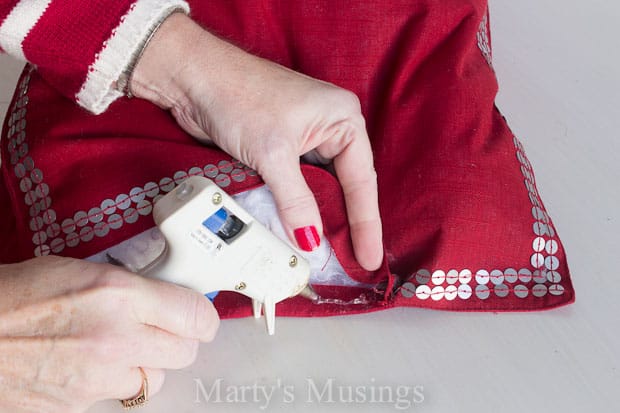 That's it! You're done! Isn't that amazing?
If you don't like the idea of hot glue you can also use hem tape (Stitch Witchery) to attach the ends together.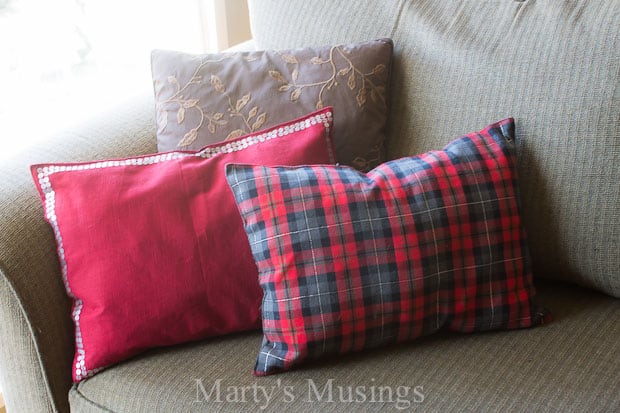 Yes, I know it might be hard to wash this, but for approximately $3 a pillow you can either use it decoratively or swap it out if it gets rough looking.
This project can easily be translated to any season or decor. Look for place mats on clearance or at the end of a season.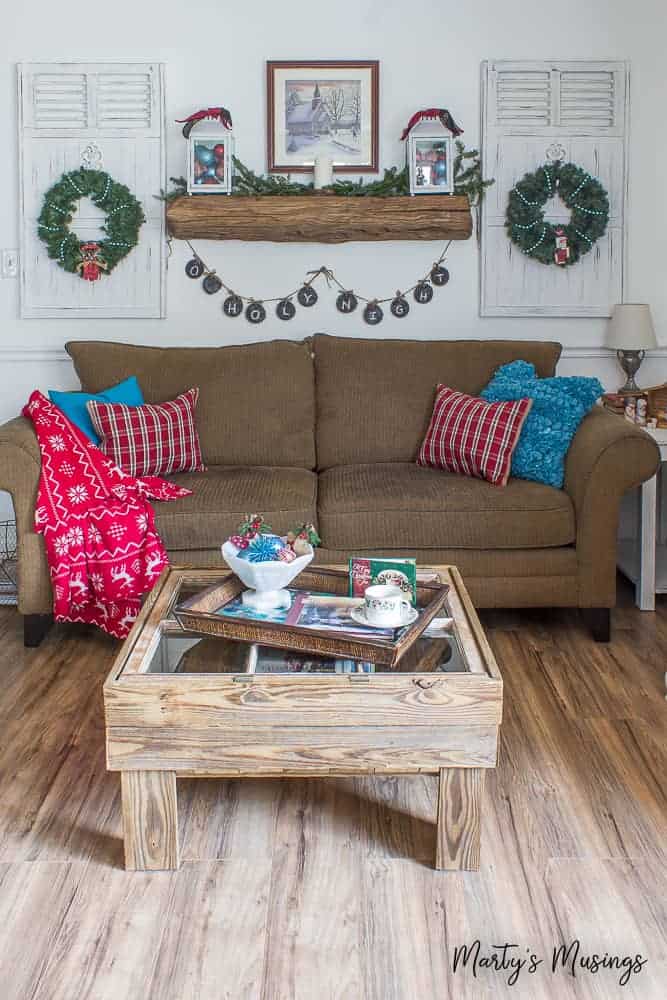 The "Joy" place mat was my favorite Target find and the plaid pillows were place mats as well.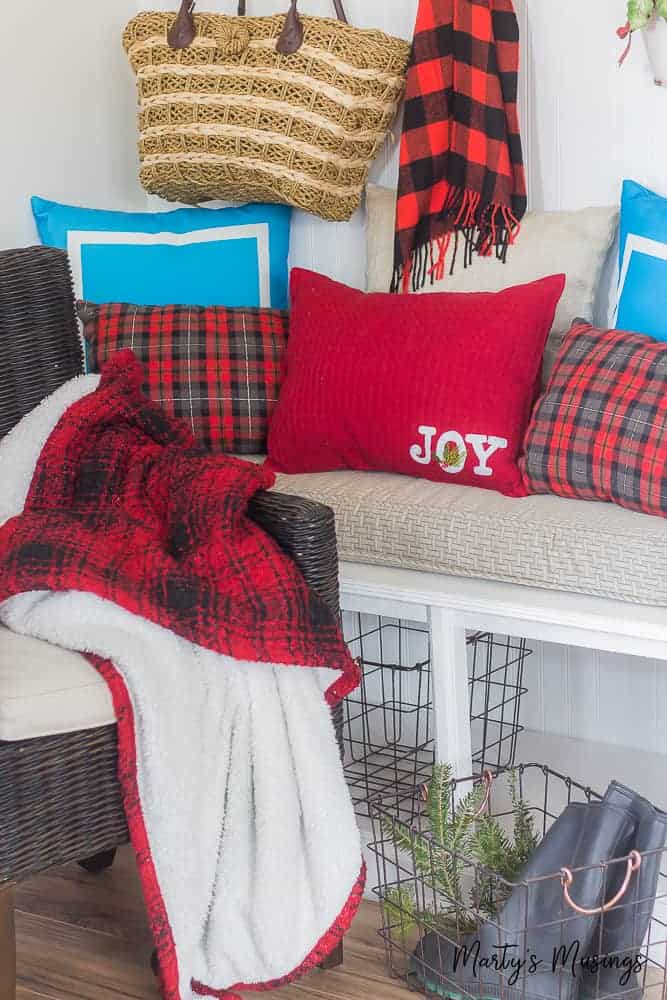 Do you "no sewers" need more inspiration for your home? Check out these posts!