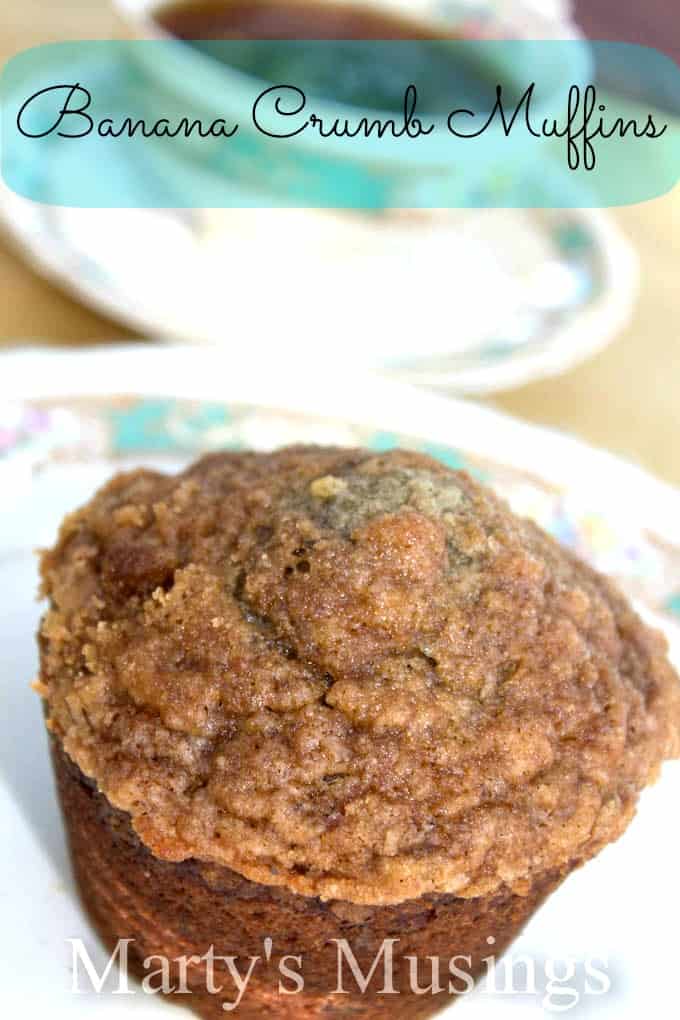 When I saw this recipe I knew I wanted to see if the Banana Crumb Muffins would taste as good as my  Chocolate Chip Banana Bread.
None of my family are huge breakfast eaters (at least in the morning) so I like to have something homemade that's easy for them to grab.
One of the easiest ways to use over ripe bananas is in bread or in freezing for later use. If you see older bananas being sold at a great price at the grocery store, grab them, bring them home and freeze them!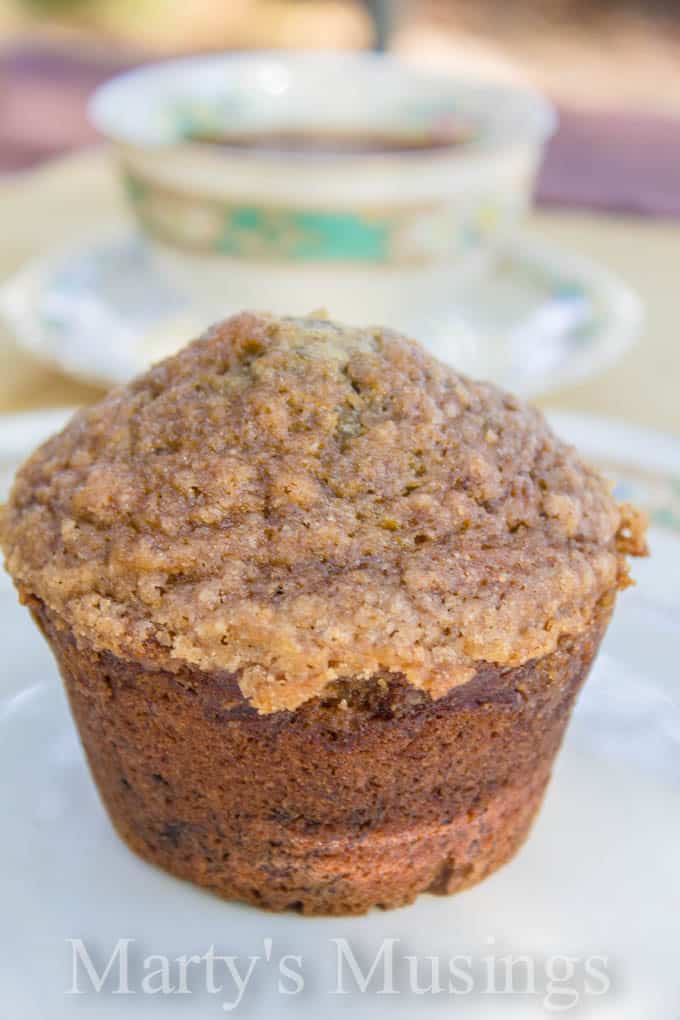 So what was the verdict?
The muffins were a hit and we loved the streusel crumb topping. They also make a great snack for hungry teenagers!
If you're feeling adventurous use an extra large muffin tin.

Banana Crumb Muffin
Prep time:
Cook time:
Total time:
Great tasting muffin for the family or even potluck dinners.
Ingredients
BATTER:
1½ cups all purpose flour
1 tsp baking soda
1 tsp baking powder
½ tsp salt
3 bananas, mashed
¾ cup white sugar
1 egg, lightly beaten
⅓ cup butter, melted
1 tsp vanilla
1 tsp cinnamon
½ tsp nutmeg
TOPPING:
⅓ cup packed brown sugar
2 tbs all purpose flour
¼ tsp ground cinnamon
1 tbs butter
Instructions
Preheat oven to 375 degrees.
Grease 12 muffin cups or line with paper liners.
In a large bowl, mix together 1½ cups flour, baking soda, baking powder and salt.
In a separate bowl, beat together bananas, sugar, egg, vanilla, cinnamon, nutmeg and melted butter.
Stir the banana mixture gently into the flour mixture just until moistened.
Spoon batter into prepared muffin cups.
In a small bowl, stir together brown sugar, 2 tbs flour and cinnamon.
Cut in 1 tbs butter until mixture resembles coarse cornmeal.
Sprinkle on top of muffins.
Bake for 14 to 16 minutes or until a toothpick inserted into center comes out clean.
Notes
Save those overripe bananas for use in recipes by freezing them.