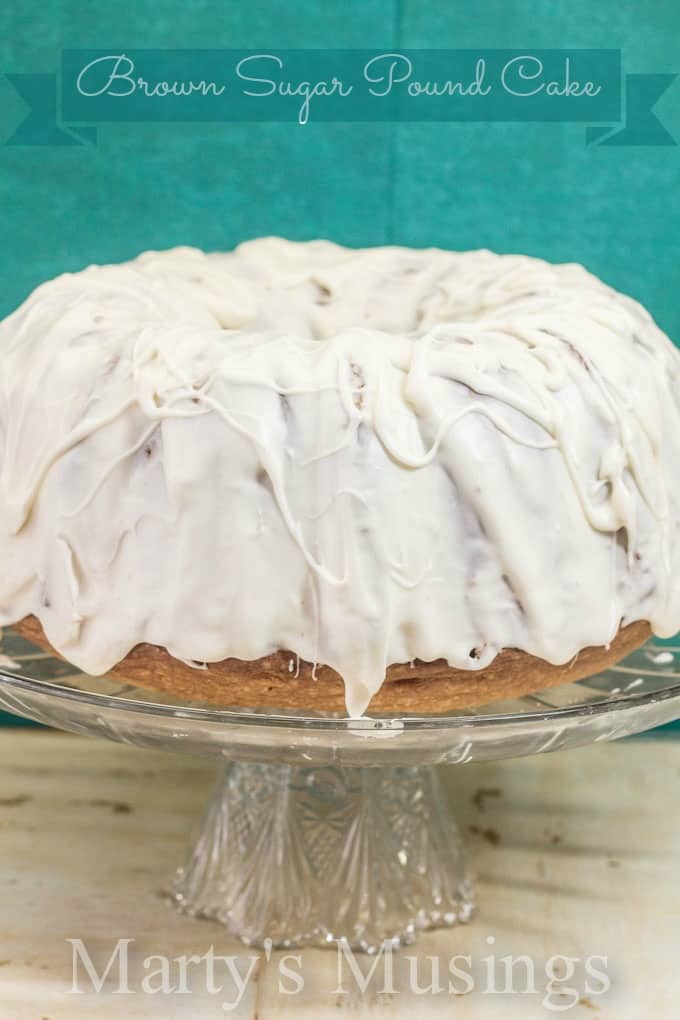 In our home the birthday kid gets to pick his favorite meal and dessert. Today is my birthday and I picked Li'l Ceasars(!), but at other times it might be Slow Cooker Taco Soup with Jiffy Corn Bread or Chicken and Chipped Beef with Cheesy Bacon Potatoes.
For holidays, some foods are family tradition (for Thanksgiving we have to have turkey, broccoli casserole and cranberry apple casserole) and some are still open for discussion!
For our Valentine's Day anniversary I usually serve Chicken Marsala with Gorgonzola Cheese and roasted potatoes.
Favorite desserts include Oreo Dirt Cake (which works for any and every occasion!) or Almost Like Candy Bars.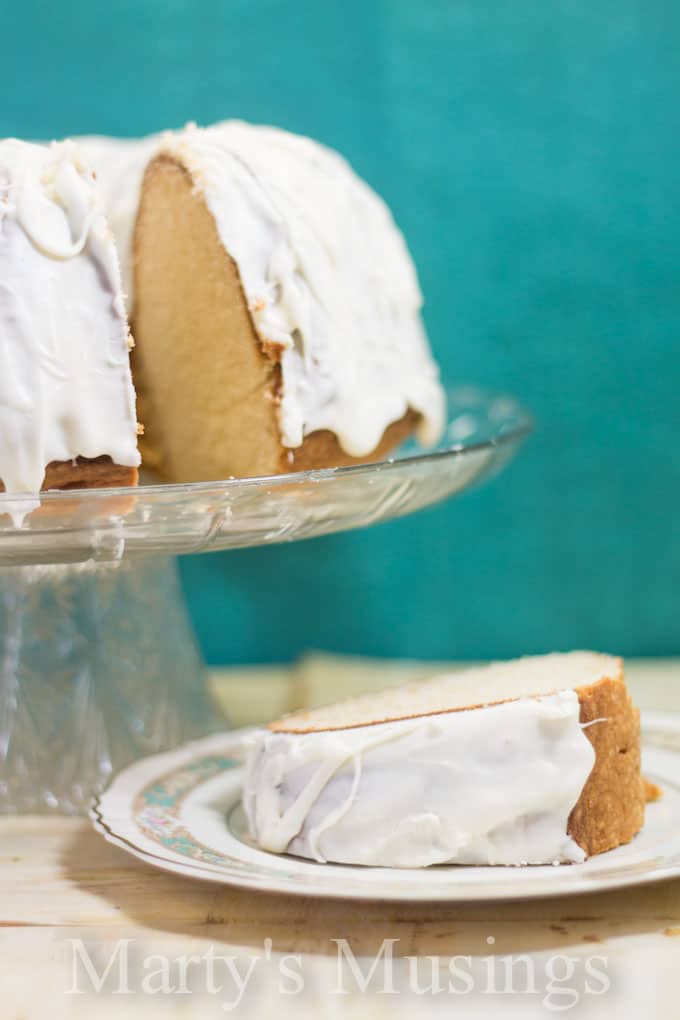 We celebrated our extended family Easter dinner a week early this year.
Maybe you remember the crazy family pictures I shared last year?
The normal picture ……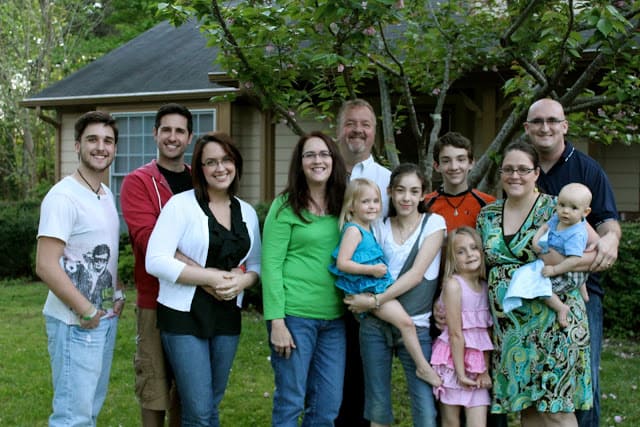 and the crazy one?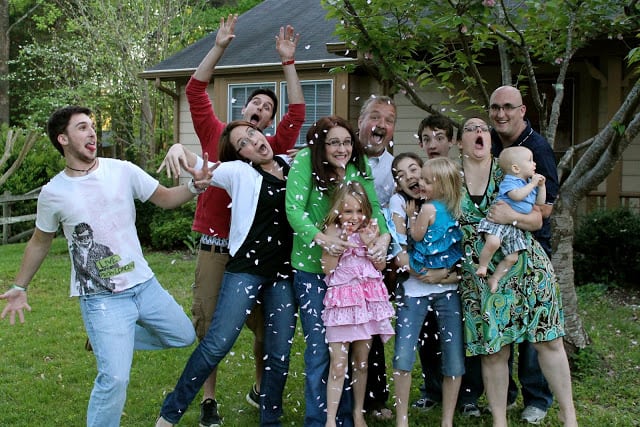 Here we are in 2013. Normal….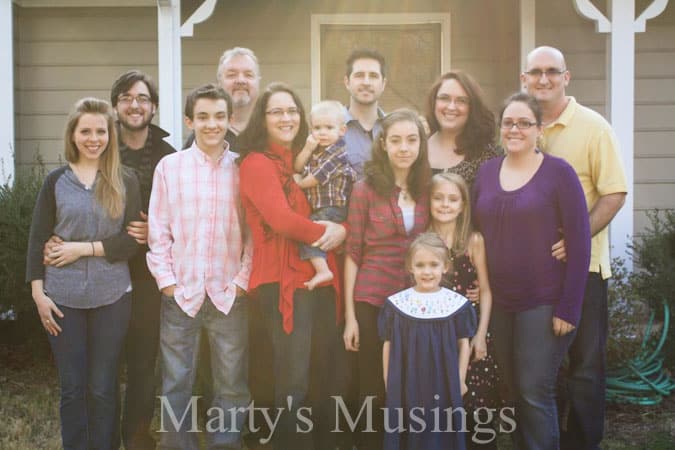 and crazy!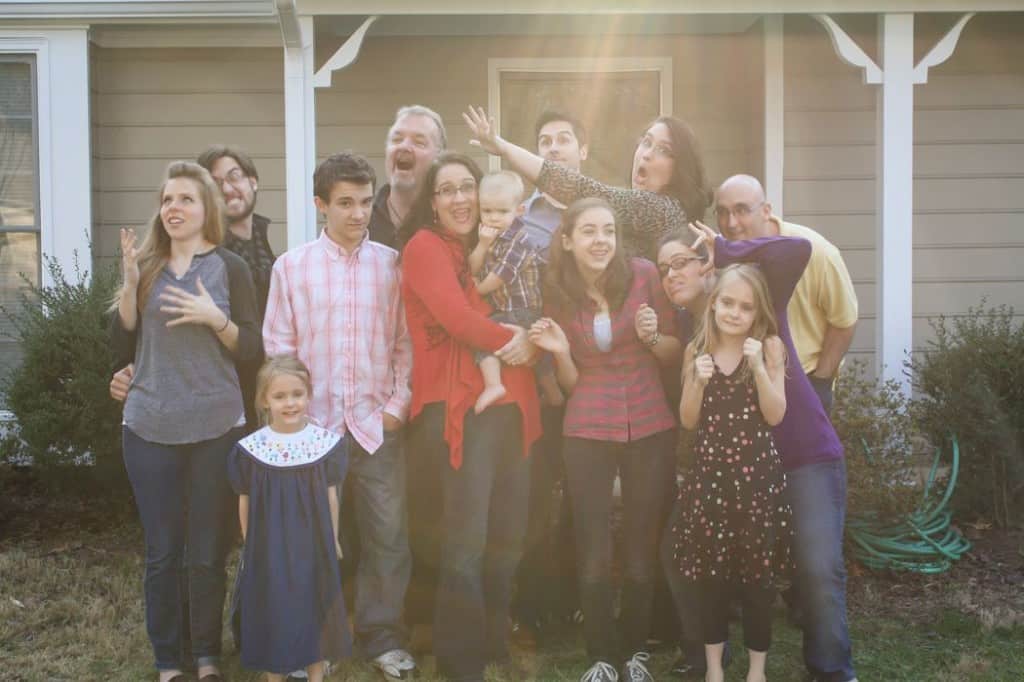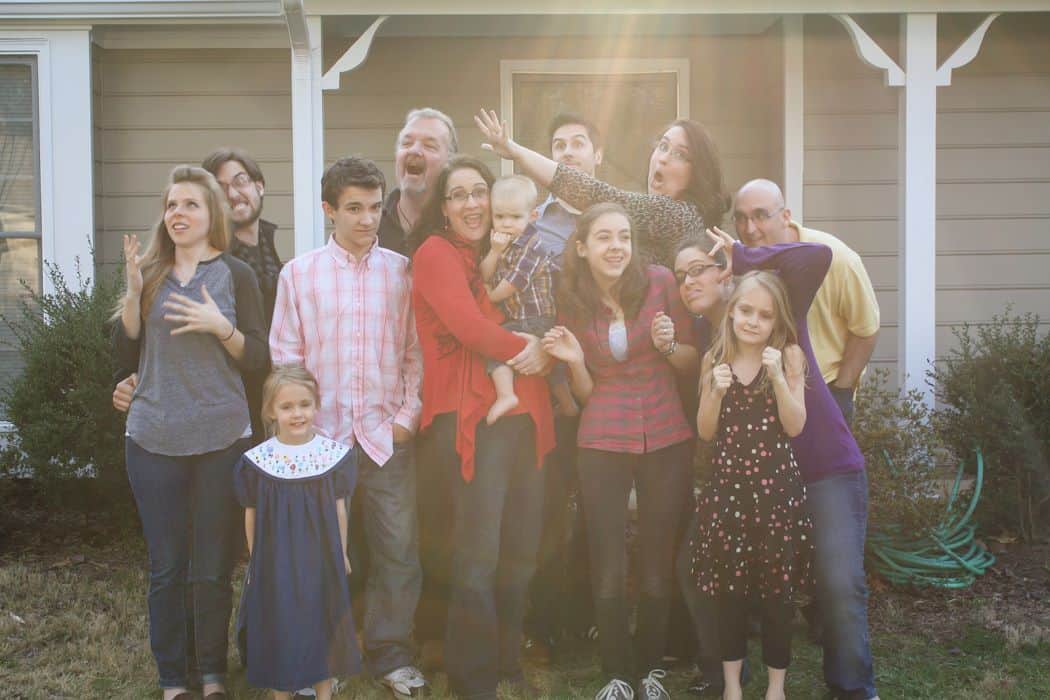 We celebrated at my niece's house and among the other delicious foods we shared, I also made my homemade Brown Sugar Pound Cake.
I'm not a huge fan of pound cake in general because often they are too dry. This recipe satisfies my need for a moist and delicious cake.
This cake takes a little bit of work but I believe it will become a family favorite for you, too!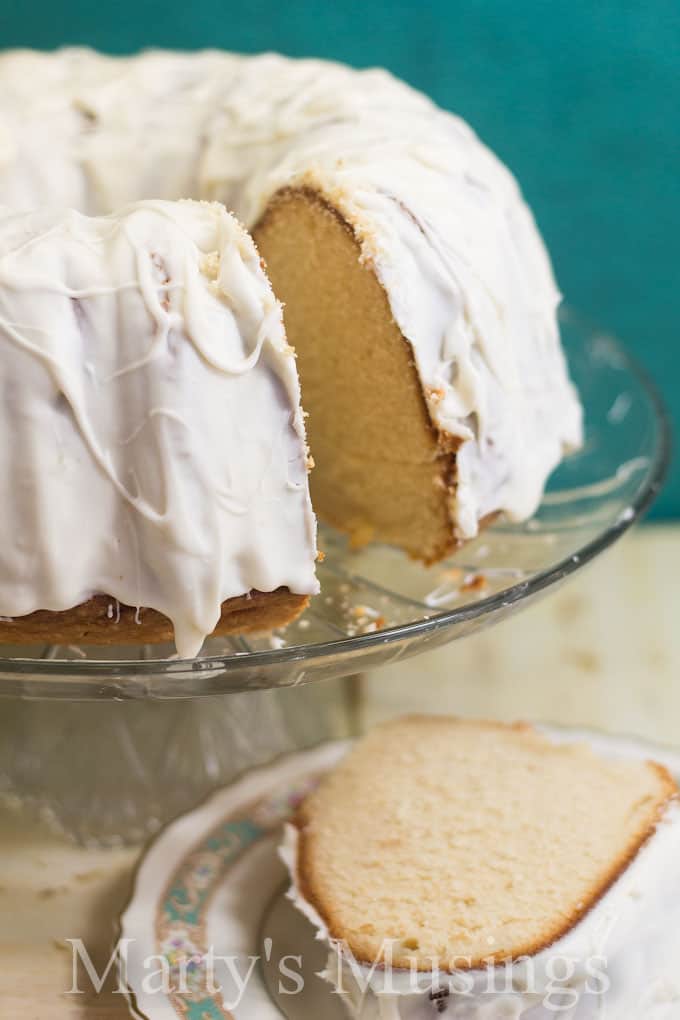 Brown Sugar Pound Cake
Delightful pound cake with secret ingredients of brown sugar and pancake syrup, topped with cream cheese icing.
Ingredients
5 large eggs
1 cup light brown sugar
2 cups white sugar
1 cup butter
1 cup shortening
1 tbs vanilla
1 tbs pancake syrup
3½ cups flour
½ tsp baking powder
⅛ tsp salt
1⅛ cup milk
ICING:
½ stick butter
1 3½ oz. pkg cream cheese
1 tbs vanilla
1 box powdered sugar
Instructions
Preheat oven to 325 degrees.
Beat sugars and eggs.
Add shortening and butter. Cream thoroughly.
Add vanilla and syrup.
Sift dry ingredients together and add alternately with milk.
Mix well.
Pour into well greased and floured tube (bundt) pan.
Bake for 1 hour and 15 minutes or until toothpick comes out clean.
Cool and then cream together butter, cream cheese and vanilla.
Add in one box powdered sugar.
May add a little milk for a thinner consistency.
Notes
Cake may also be made as a 13x9 sheet cake. Bake for 1 hour or until toothpick inserted in middle comes out clean.
For an icing that is easier to pour add a few drops of milk until desired consistency.
 Want some more dessert ideas?
Simply click on the picture below to go straight to the recipe.