Peach Cobbler Recipe (Only 5 Ingredients!)
This post may contain affiliate links which won't change your price but will share some commission. Read more here.
Do you want your guests to go crazy over your baking skills? Then this dessert is for you! This 5 ingredient Peach Cobbler recipe is to die for and so easy to make!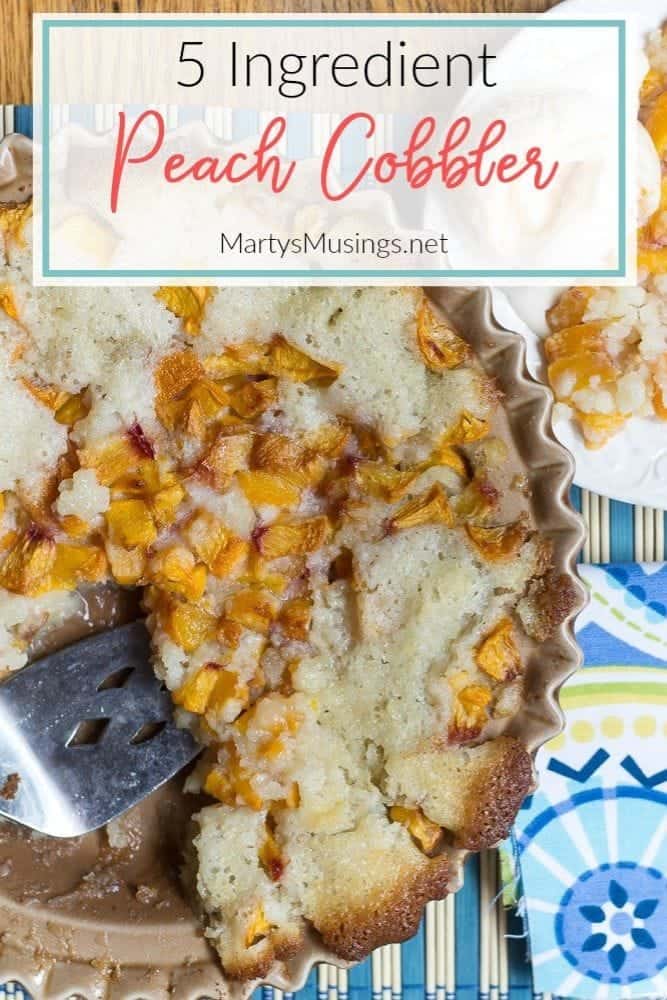 Yes, I'm a good Southern belle. No I don't like warm weather.
Some people live for summer. The tropical breezes, the longer days and sun kissed tan.
Me? I get migraines from the sun. I do not perspire. I sweat.
I want my air conditioning and I'm perfectly fine if my tan comes from a bottle.
Yet one of my fondest childhood memories involves summers at the beach.
My family didn't have much money while I was growing up. My dad was a used car salesman (insert joke here) and my mom was a secretary, They worked hard and loved us but there wasn't a lot of extra.
One thing was guaranteed, though. Every summer we were going somewhere in our pop up trailer. (Those are a couple of unhappy looking teenagers!)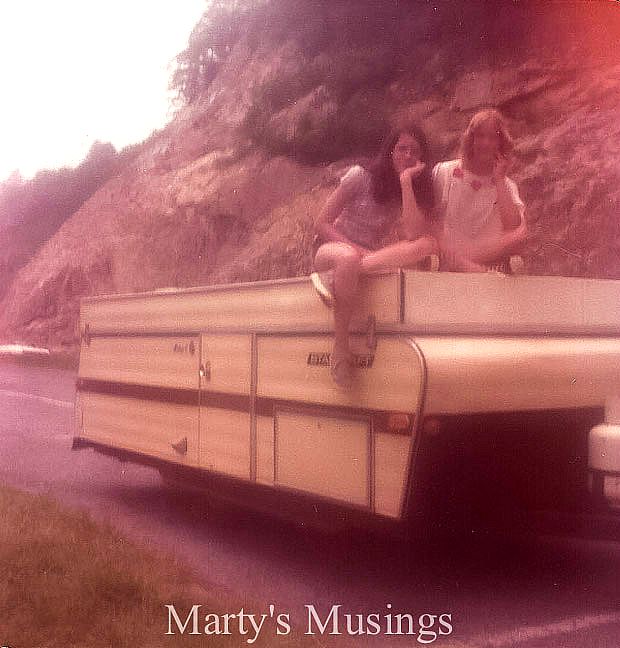 My parents loved Myrtle Beach, SC. Their best friends from high school lived there and we headed to the local campground there most every summer.
Of course, we parked waaaayyy back from the ocean in the cheap seats shady area, which meant an extra long walk to the beach.
With all the stuff. You know. THE STUFF. Chairs, towels, sunscreen, books, water, toys.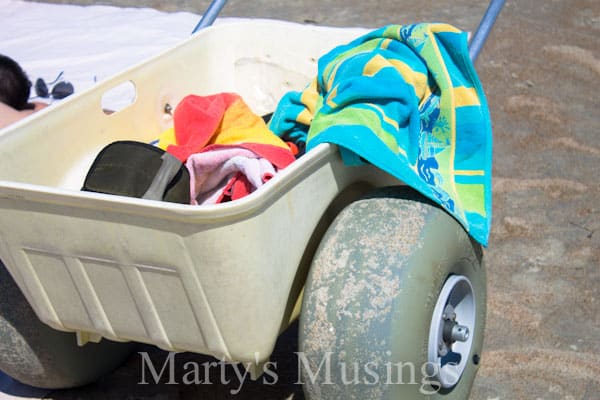 As a little kid it was just exhausting. Of course, I had no idea what it was really like until I became a parent. My mom has passed away now but I still apologize for all the whining!
Our family had a great time in that pop up trailer, especially when my mom got to laughing around bedtime.
We never knew what would set her off but she'd start chortling and giggling like a school girl until she was rattling and shaking that trailer!
Best memories of childhood ever. Pure bliss.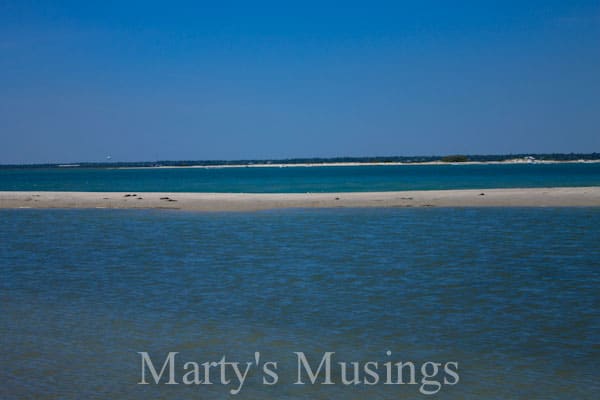 After a busy week of fun in the sun we'd head back home and stop off at one of those fruit stands that are prevalent near the beach.
Ripe peaches with juice that dribbled down my chin were coming home with us as a little reminder of summer fun.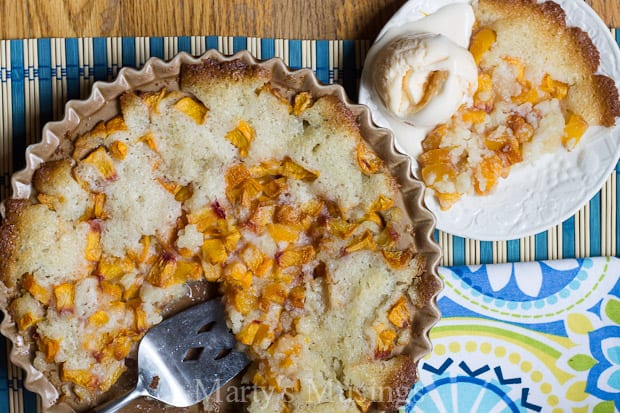 Now I'm giving you my favorite Peach Cobbler recipe to create your own sweet memories of summertime.
A no fail, scrumptious, please make us another one, Mom, kinda recipe.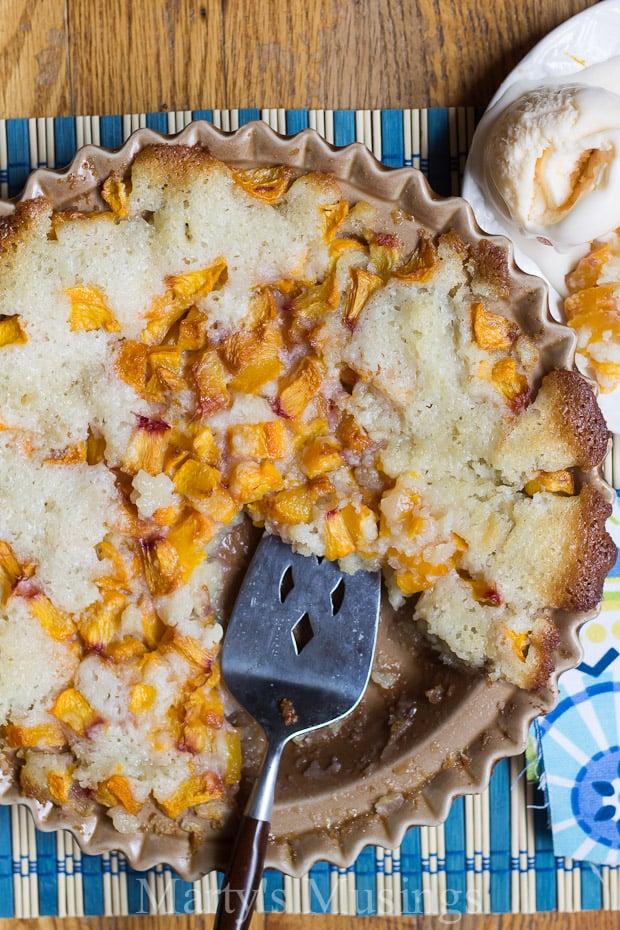 Yep, it's that good and that easy. And the best thing is you can use any type of fruit, fresh, frozen or canned.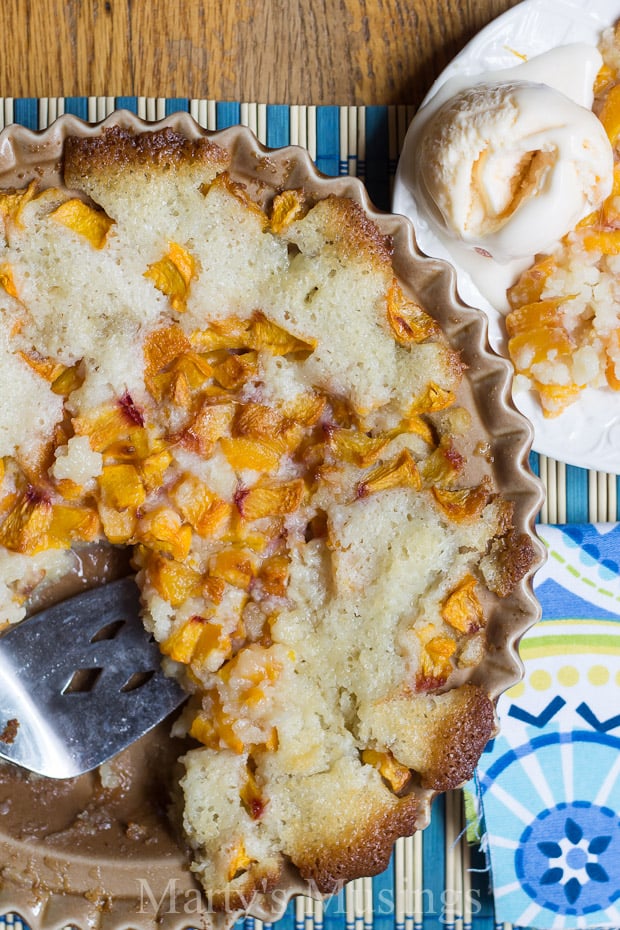 You're welcome.
Now go crawl in bed with your kids and giggle till the bed shakes!
(Want to create great family memories of your own? Here's why I think it's important to take a family vacation and my top seven tips for a successful family vacation.)
If you'd like more easy dessert recipes try my Easy No Bake Strawberry Pie, Quick and Easy Brownie Bites, or Oreo Dirt Cake.
5 Ingredient Peach Cobbler Recipe
5 Ingredient Peach Cobbler Reicpe
Ingredients
1

stick butter

1

cup

sugar

3/4

cup

self-rising flour

3/4

cup

milk

2

cups

fruit

fresh, canned or frozen, sweetened to taste
Instructions
Heat oven to 350 degrees. Melt butter in a medium or large Pyrex baking dish.

Stir sugar and flour together in a bowl. Add milk and stir.

Pour over melted butter but do not stir.

Pour the fruit on top and bake for 1 hour.
Notes
The self-rising flour may be replaced by the same amount of all purpose flour plus 2 tsp baking soda and 1/2 tsp salt.
May use margarine instead of butter.
I used a pie plate.
Could easily double this recipe for a 9×13 dish.