Chocolate Twinkies Cake Recipe
This post may contain affiliate links which won't change your price but will share some commission.
Beginning with a boxed mix, this Chocolate Twinkies Cake recipe is both easy and delicious! Everyone will RAVE about it and ask for seconds!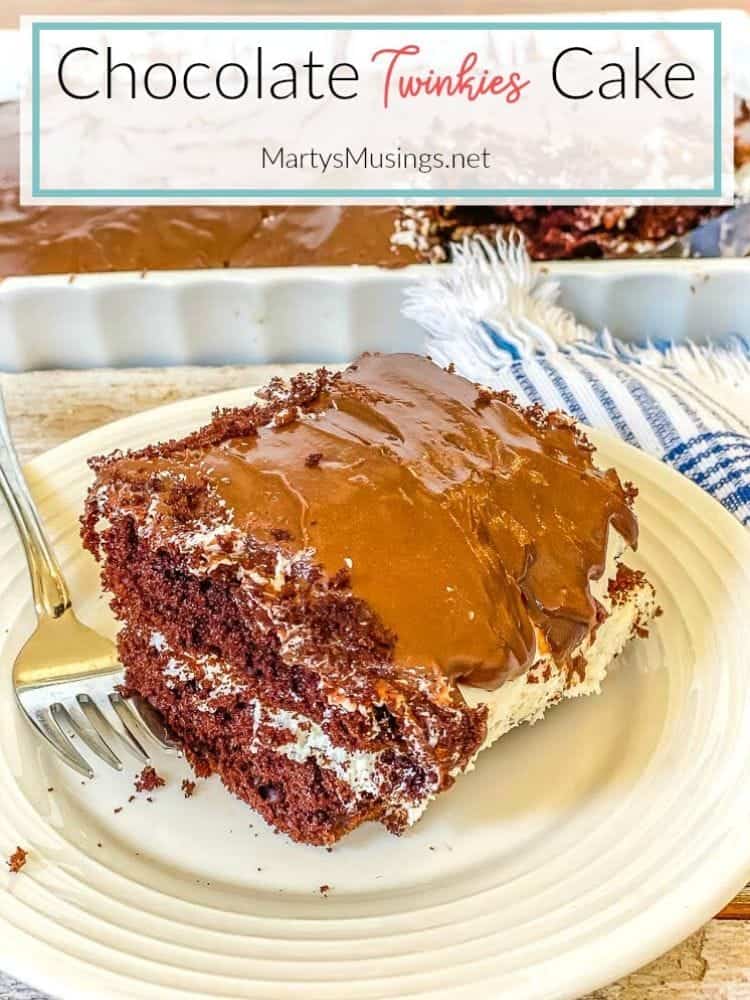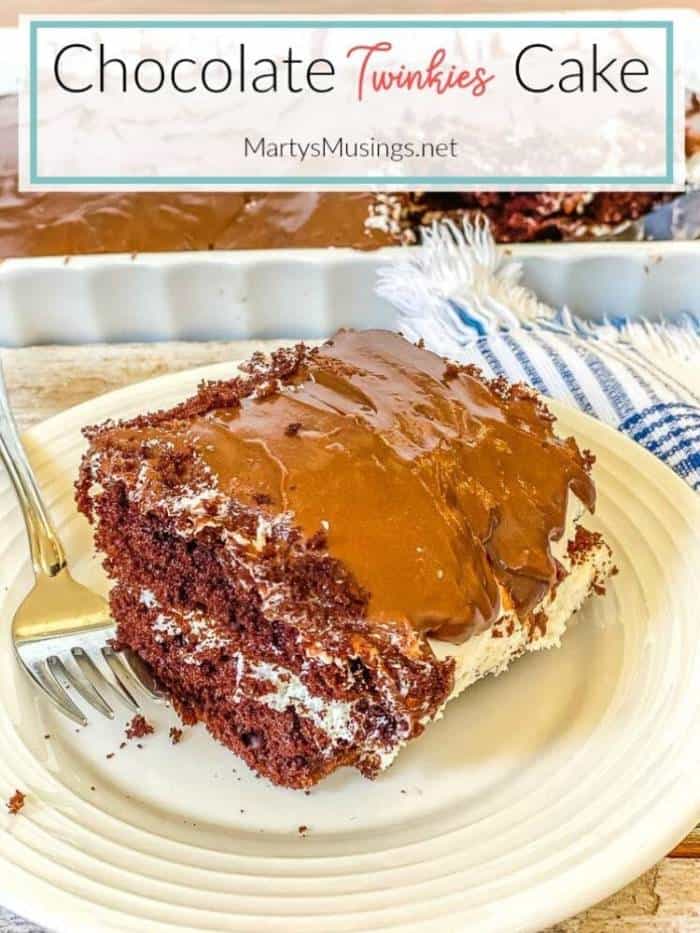 When I first started blogging many years ago this was one of the first recipes I shared.
The photographs looked like terrible vacation pictures. Bad lighting and even worse composition.
But you have to start somewhere don't you? I hope I've grown as a writer, photographer and entrepreneur. For sure these pics are better!
Today I'm back sharing my Chocolate Twinkies Cake recipe.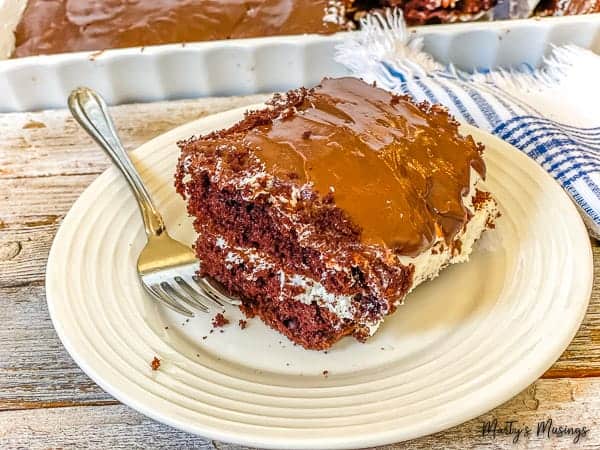 This chocolate delight was one I made for my son-in-law's birthday when he first joined our family many years ago. I lovingly refer to this as my "Deborah Senter" cake.
Deborah is an old friend and a fabulous cook. She often made this cake to bring to a church potluck and everyone gravitated to it, drooling and frothing at the mouth.
The question that my husband recently posed was why the name? This cake looks nothing like a Twinkie!
No idea where the name originated but I'm thinking it's more like a ho ho (or is it a ding dong?)
This time I was feeling lazy and didn't want to take the time to make three layers. Instead, I used two 9×13 pans and made it a two-layer concoction.
Easier said than done. I could have used a little assistance when I flipped the second pan over onto the first.
I just skooched the layers around until they looked presentable! The chocolate frosting covers all the mistakes!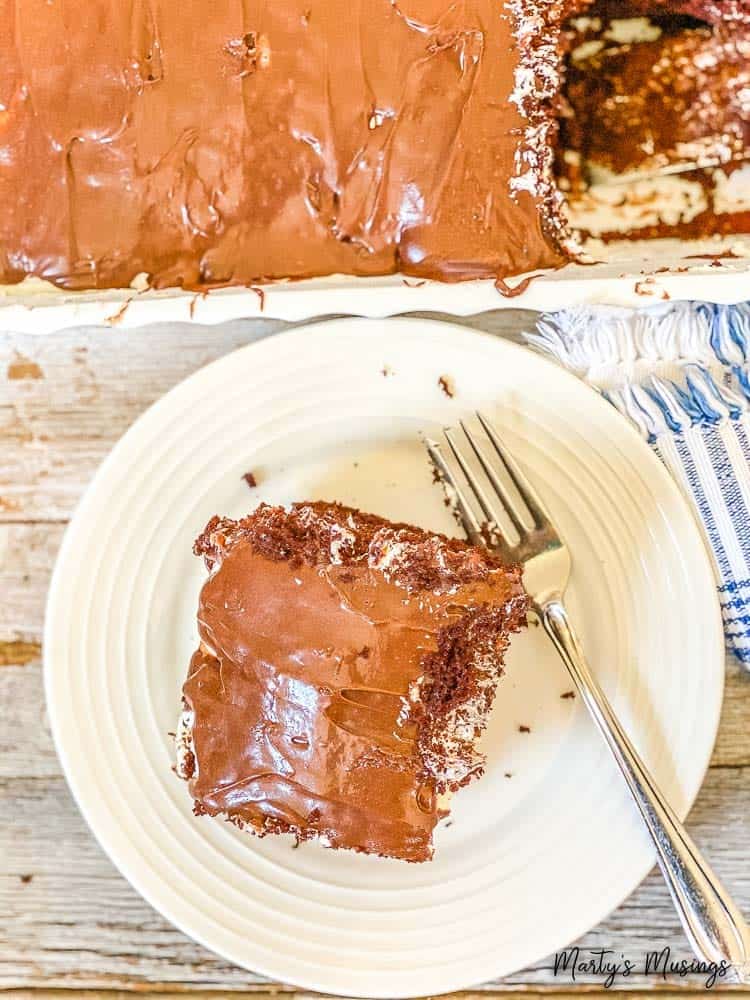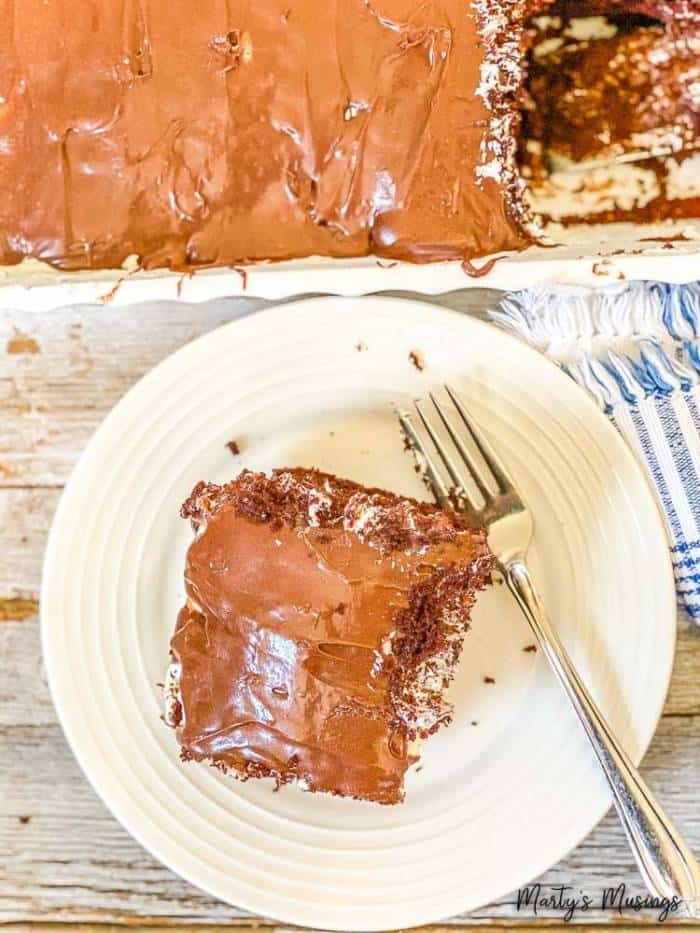 If you look closely you can see the chocolate slithering down the sides. Unbelievable. This Chocolate Twinkies Cake rocks my world.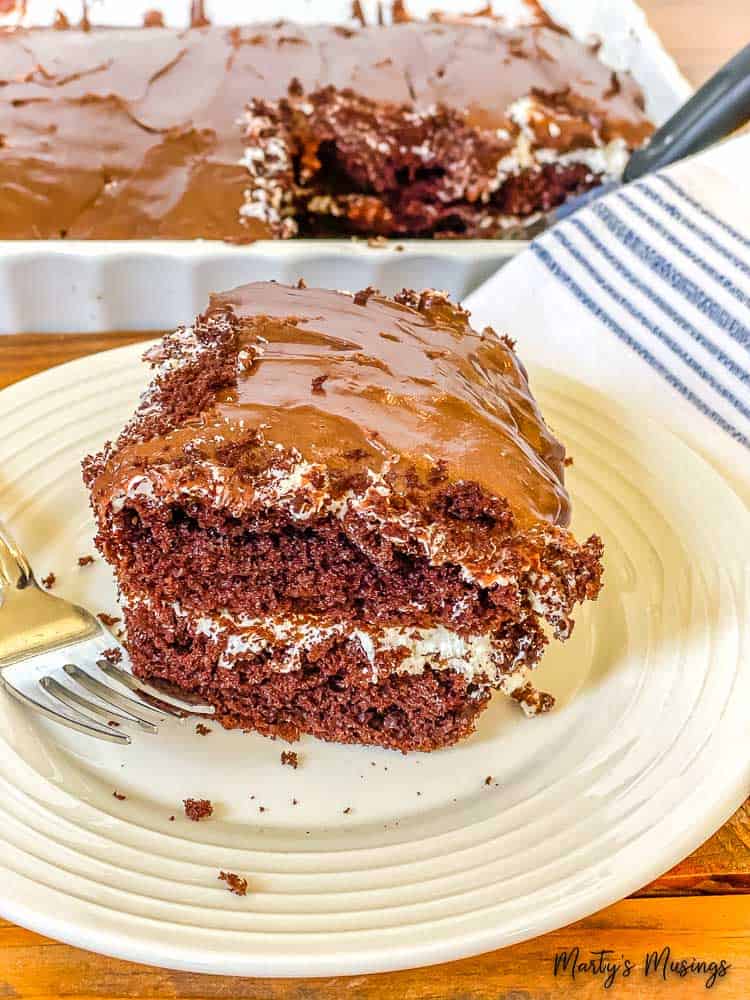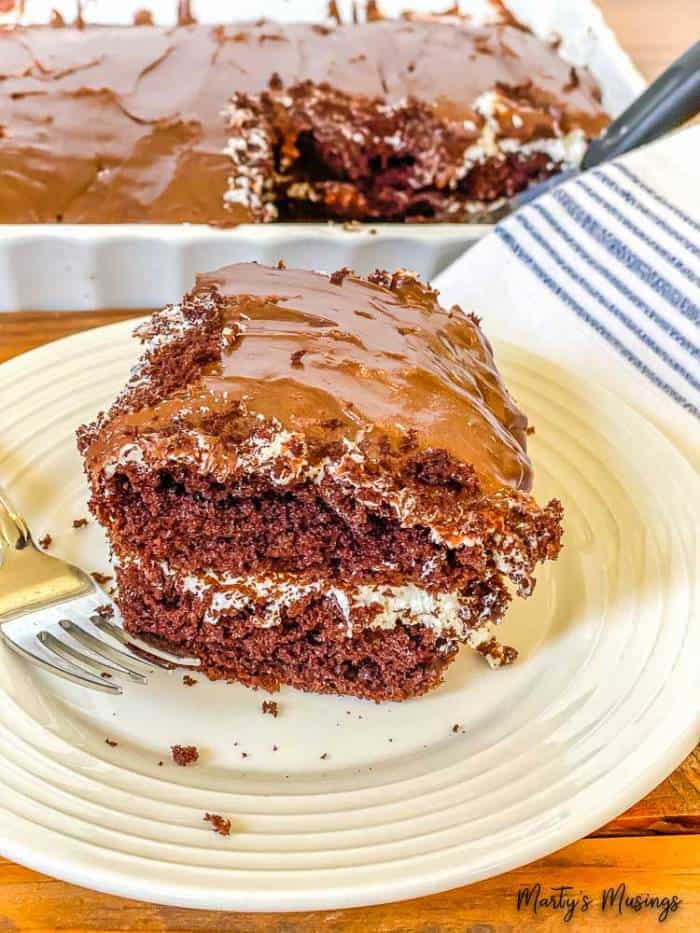 Here's the recipe to die for. I'll stop gushing now 🙂
**I am not responsible for any pounds gained 🙂
Chocolate Twinkies Cake Recipe
Chocolate Twinkies Cake
Using a box mix and easily found ingredients this Chocolate Twinkies Cake recipe is sure to be a showstopper!
Ingredients
1

box

Chocolate Cake Mix

1

ingredients

needed for cake mix

2

cups

powdered sugar

8

oz

cream cheese

8

oz

whipped topping

1

can

chocolate frosting
Instructions
Grease and flour two (2) 9x13 dishes.

Bake cake mix according to directions in two layers for only 20 minutes.

Beat cream cheese and powdered sugar until creamy. Add whipped topping.

Allow layers to cool then add half of the cream cheese mixture to top of one layer.

Carefully loosen second layer with a knife and flip to place on top of first layer.

Add remaining cream cheese mixture to top of cake.

Refrigerate for 20 minutes or until set.

Microwave frosting for 25 seconds. Stir and pour over top of cake. Spread with a knife if desired.

Store covered in refrigerator
For more chocolate goodness check out these recipes!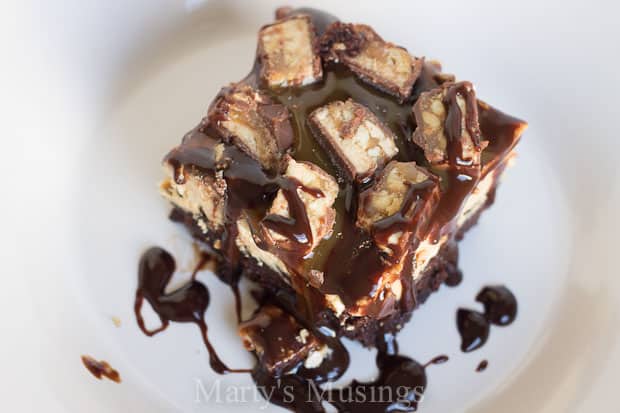 Snickers Brownie Ice Cream Cake