Chocolate Chip Cheeseball
This post may contain affiliate links which won't change your price but will share some commission. Read more here.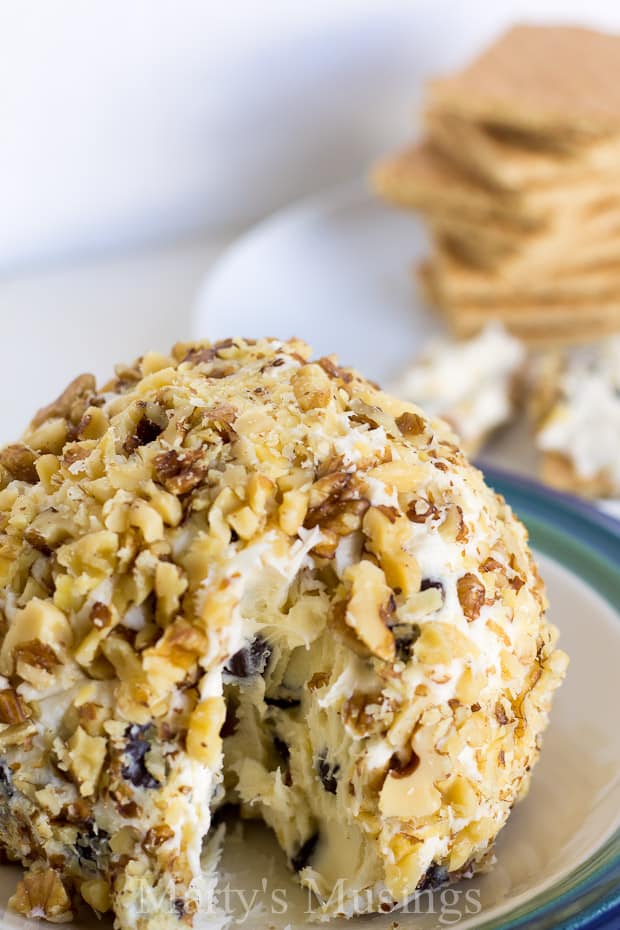 Have you ever had a silly argument over practically nothing, especially with your spouse?
~raising hand~
Me, too.
In marriage it's usually the little things that drive me insane build my character.
Little habits like when Tim kicks the sheets out from under the mattress or goes to the grocery for me and calls me 10 times to ask me questions.
(Tim hides the chewing gum because I'm a gum smacker ~smile~)
Yet here we are, getting ready to celebrate 28 years of wedded bliss on Valentine's Day. I know. Sappy. Sweetness.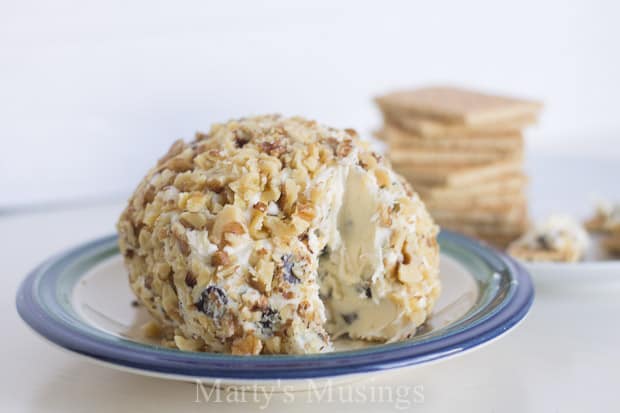 You don't survive that many torturous glorious years without a few explosions arguments tiffs.
Blessedly we've both mellowed through the years and those issues that once required a winner no longer seem so important.
I know. Perspective. There's nothing like a little baby to give you fresh eyes.
(Okay, we're older than dirt, too, but that's beside the point!)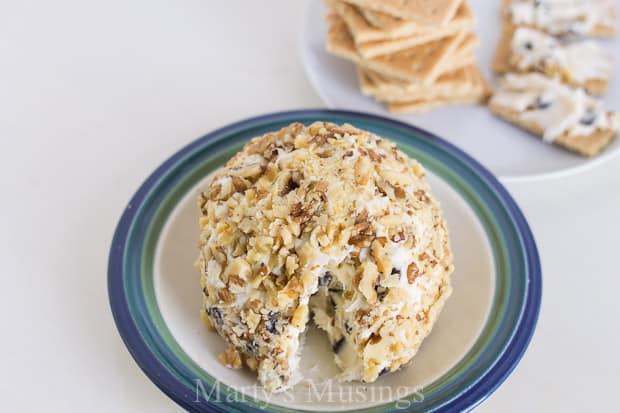 Which brings me to today's dilemna.
Is it cheeseball…..or cheese ball?
One word or two?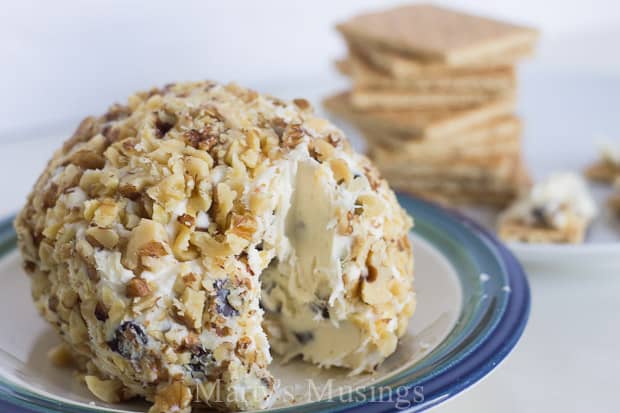 The online dictionary said it meant stupid, inferior and cheesy.
Not this chocolate chip cheeseball recipe! It's definitely none of those things.
I promise if you whip this up for Valentine's Day your sweetheart kids everyone will love you!
(If you're reading this, sweetie, honey pie, dearest, I was just kidding about the torturous years. Those are all in the past!)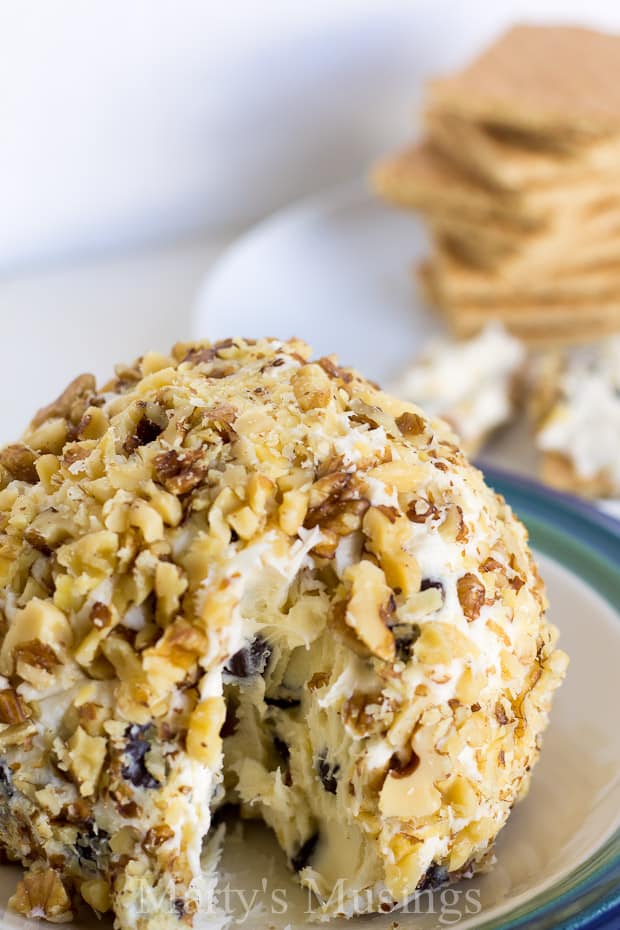 ~smile~
Now have some cheeseball!
Chocolate Chip Cheeseball
With just a few common ingredients, this sweet, delicious Chocolate Chip Cheeseball is an easy yet impressive dessert!
Ingredients
1 8-

oz

pkg. cream cheese

softened

1/2

cup

butter

softened

1/4

tsp

vanilla extract

3/4

cup

powdered sugar

2

tbs

brown sugar

3/4

cup

miniature semi-sweet chocolate chips

plus a few for rolling

graham crackers
Instructions
In a mixing bowl beat cream cheese, butter and vanilla until fluffy.

Gradually add sugars and beat just until combined.

Stir in chocolate chips.

Cover and refrigerate for two hours.

Place cream cheese mixture on a large piece of plastic wrap and shape into a ball.

Refrigerate for at least one hour.

Just before serving roll cheese ball in chocolate chips and serve with graham crackers.
Notes
Feel free to substitute lower fat cream cheese and regular chocolate chips.
If you enjoy nuts you can roll in 3/4 cup finely chopped pecans instead of chocolate chips.
Can be served with vanilla wafers or graham cracker sticks.