Quick and Easy Brownie Bites
This post may contain affiliate links which won't change your price but will share some commission. Read more here.
Quick and easy brownie bites are a snap to make with a packaged brownie mix and chocolate chips, rolled in powdered sugar. Kids and adults alike love them!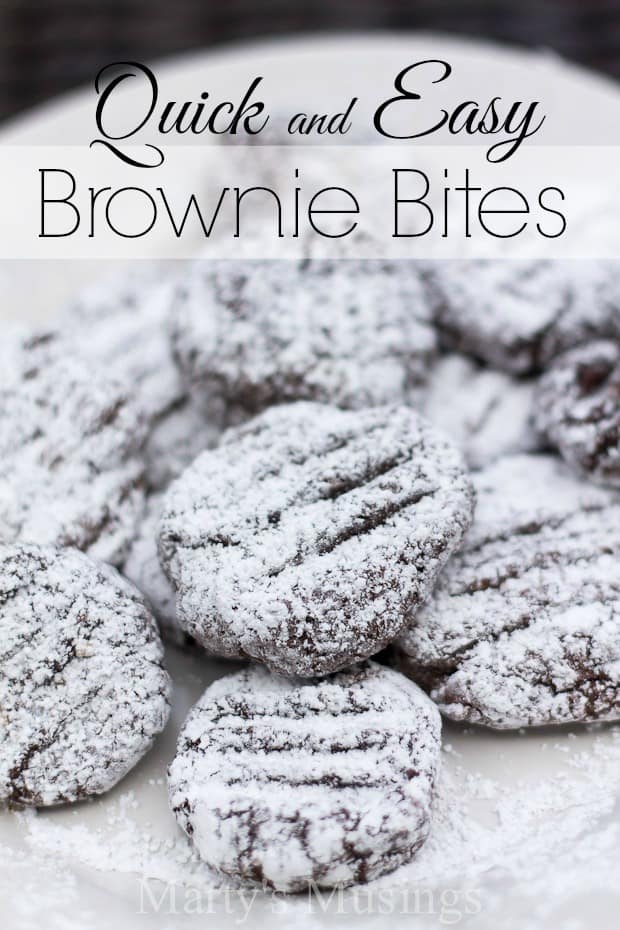 I would love to deny my love for chocolate but my daughter Rachel is here to dispel the myth by sharing our favorite Brownie Bites recipe. I'm a goner!
It's amazing to me how motherhood has drastically changed my appreciation for the things that seemed so "normal" to me during my childhood.
I look at my son and have a burning desire to raise him to be something special, something different, a man that isn't the "norm."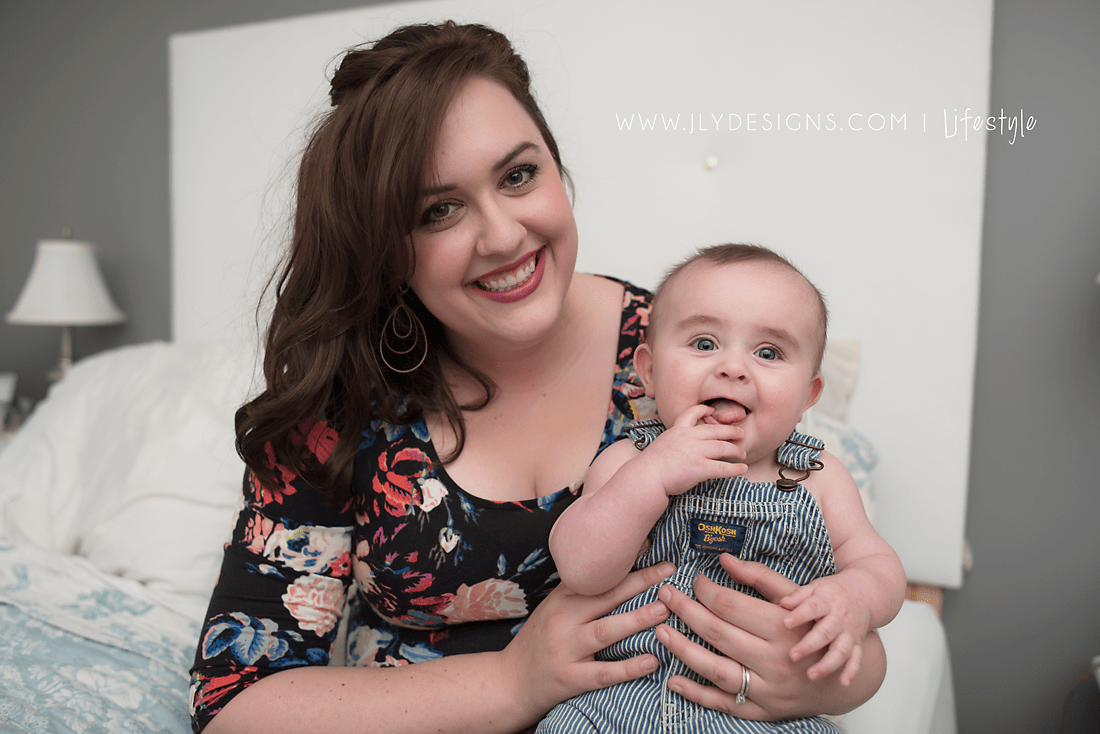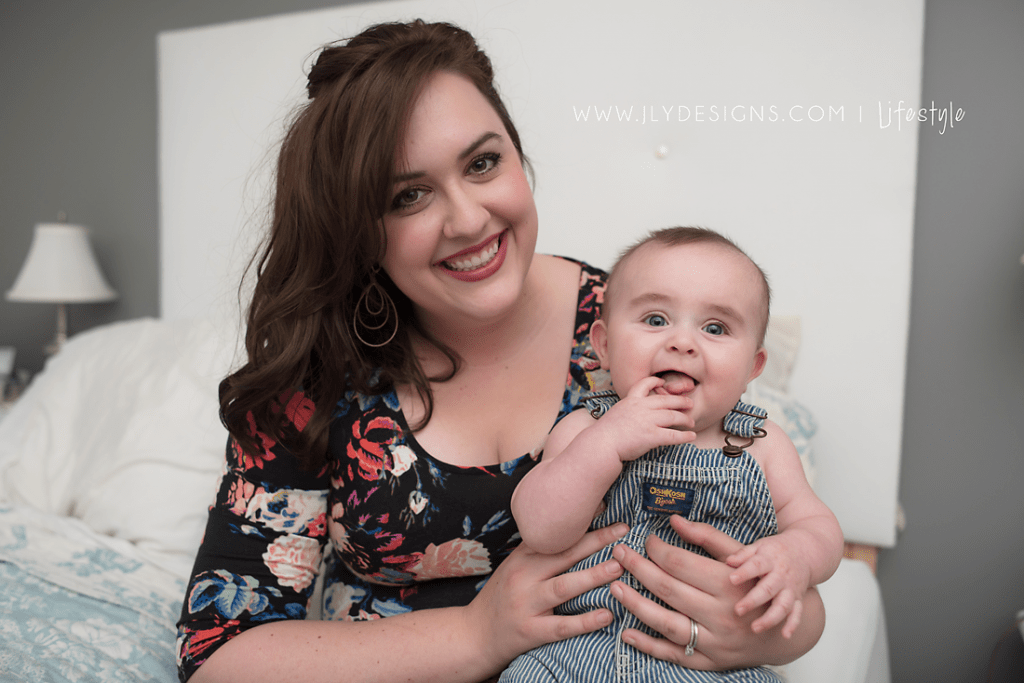 photo courtesy of jlydesigns.com
As I watch him play, I think about how I can relate to my mom in such a deeper way now. I understand why she sometimes over-worried. I relate to the anxiety that I (unfortunately) made fun of her for.
Because I didn't know. I didn't understand the depth of a mother's love.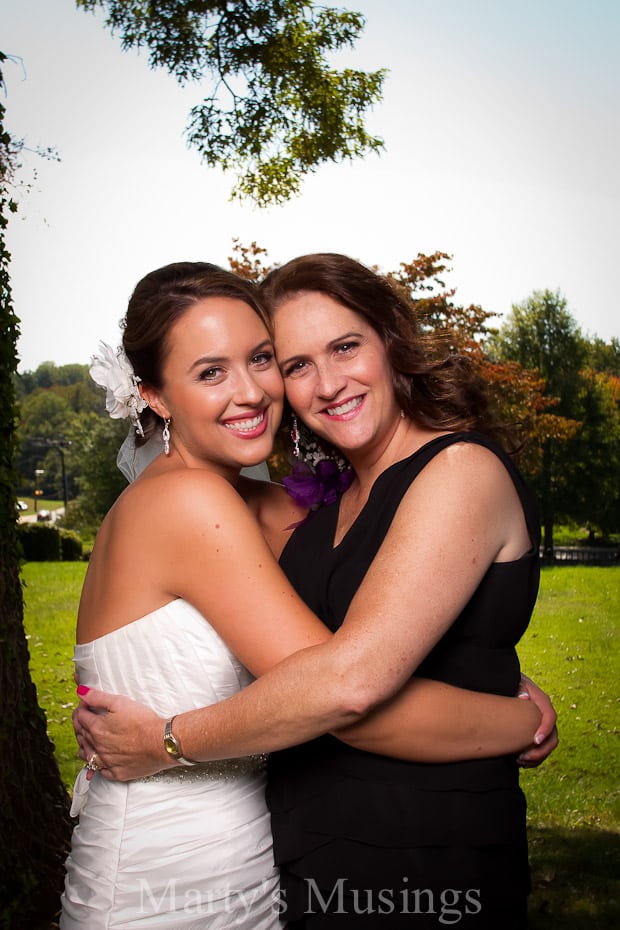 I am so grateful my Mom taught me how to cook! I didn't know during those years of lessons that I would be blessed with an incredible husband who has the ability to burn water!
Although I can proudly say I have showed him how to cook a few meals and he makes a mean omelette now!
Spending time together in the kitchen became a way for my Mom and I to have easy flowing conversations. Even if I wasn't helping with the meal I always loved just sitting in the kitchen and watching.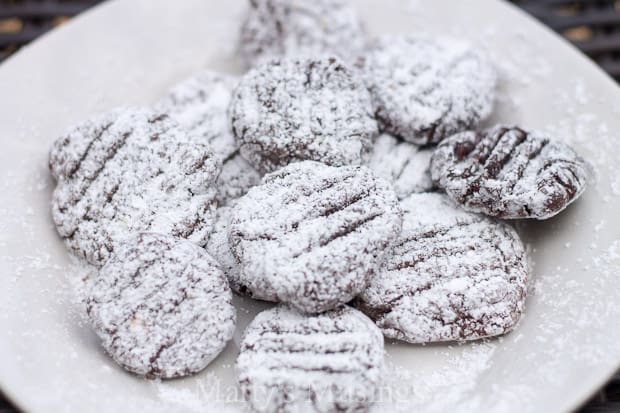 She must have gotten it from my Maw-Maw because in my early childhood my Maw-Maw would have me help bake cookies or brownies (the sweet tooth goes back many generations in this family.)
I can remember running to her bottom drawer in the cabinet and searching through a large stack of aprons to wear so I could be just like my Maw-Maw.
I'd hop up onto her old metal step stool and roll my sleeves up while she patiently taught me each step and didn't let the cloud of flour in the air or on the ruffles of my apron bother her.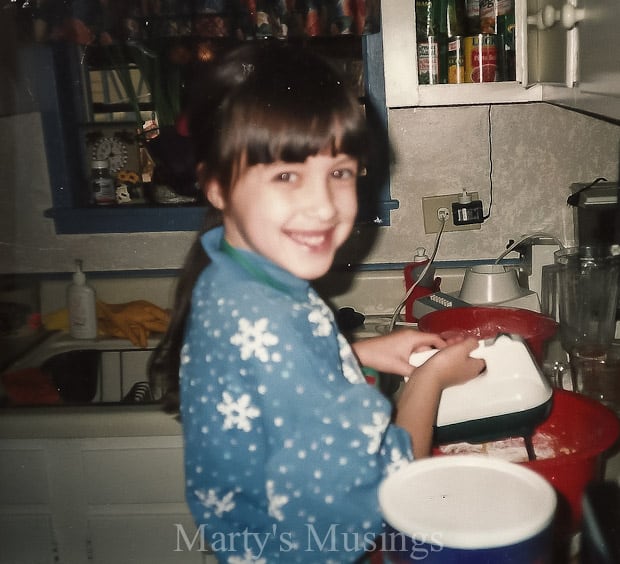 There is one time of year that my Mom and I spent a LOT of time cooking together – Christmas! My Mom was notorious for her church choir christmas parties (say that 5x fast!). You wouldn't believe the feast she would have. We spent WEEKS cooking and freezing and cooking some more!
As I reflect on that time I was blessed to share with her, one of the traditions I will be starting with my own children is Christmas cookies.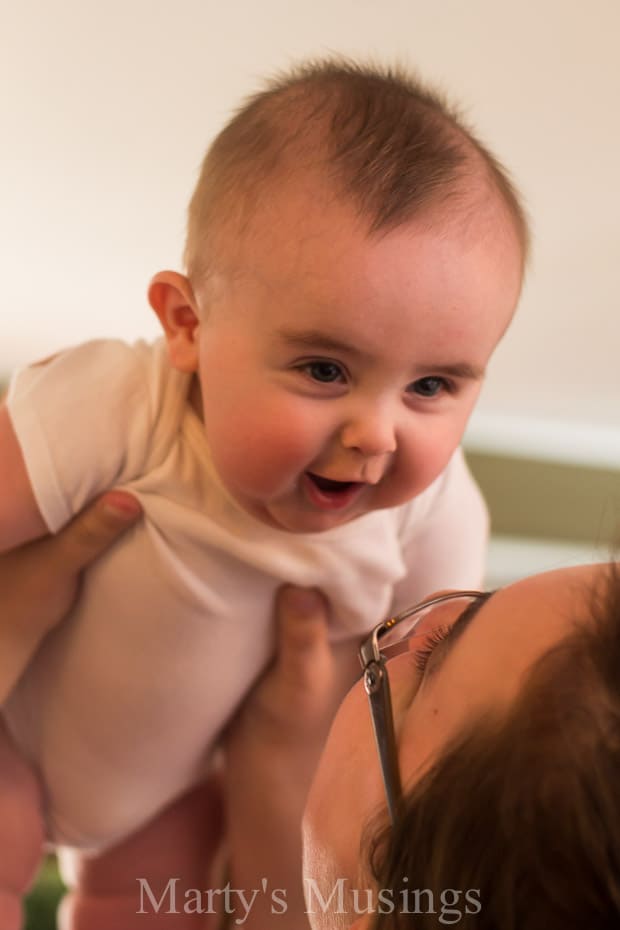 Usually the first or second week of December we would make dozens and dozens of cookies and package them up to take to our Sunday school teachers, neighbors, and close friends.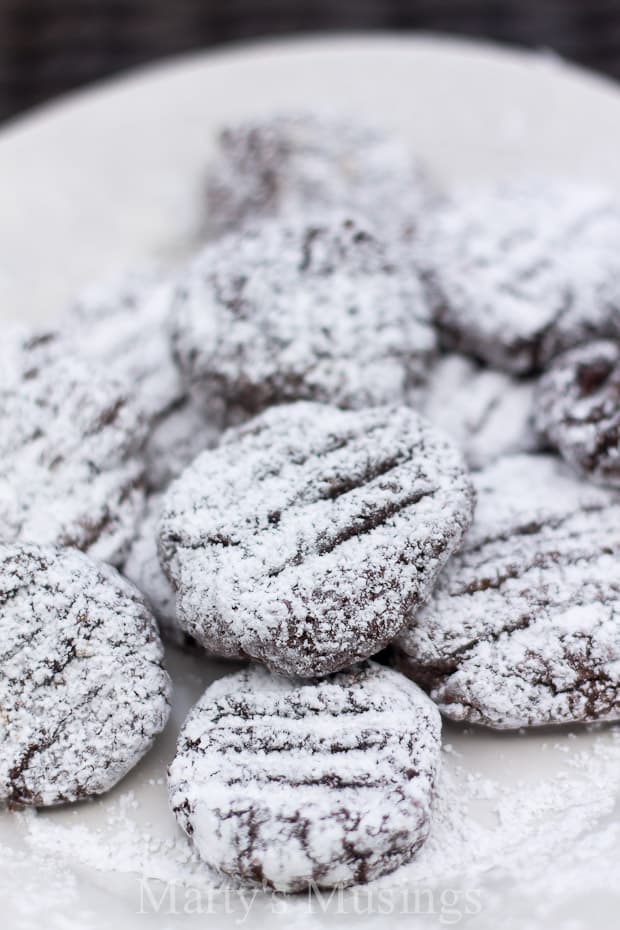 I love anything chocolate, especially since having my son – and these brownie bites are heavenly! I have added it to the list of cookie recipes I will make with Aiden in the years to come.
Do you cook with your children? We'd love to know your favorite recipe!
Quick and Easy Brownie Bites
Quick and Easy Brownie Bites
Quick and easy brownie bites are a snap to make with a packaged brownie mix and chocolate chips, rolled in powdered sugar. Kids and adults alike love them!
Ingredients
1

pkg fudge brownie mix

13x9 inch size

1

cup

all purpose flour

1

egg

1/2

cup

water

1/4

cup

oil

1

cup

6 oz. semisweet chocolate chips

Confectioner's sugar
Instructions
Combine brownie mix, flour, egg, water and oil and mix well.

Stir in the chocolate chips.

Place confectioner's sugar in a small dish to coat.

Roll a tablespoon of dough into a round ball (I used my hands!)

Roll in confectioner's sugar and place 2 inches apart on greased baking sheets.

Flatten with a fork.

Bake at 350 degrees for 8-10 minutes or until set.

Remove to wire rack and cool.
Notes
You don't have to roll dough into balls in your hands but that's the fun part for us!
If you have a lot of people to feed roll into smaller balls (but the process will take longer.)
Experiment with the cooking time. If you like just a little bit of crispiness cook a bit longer but don't overcook!